A truly wonderful Scottish castle wedding for Bryony and Lee who chose a family-own intimate wedding, surrounded by those they love the most. Photography by Sage Photography
SUPPLIERS
Photographer: Sage Photography
Venue: Auchen Castle, Scotland
How many guests did you have? 28 – family only!
Your dress designer: Adrianna Papell Platinum
Flowers: Best Buds Floral Design
Stationery: lasermadeoccasions.co.uk
Shoes: charlottemills.com
Accessories: melancholymagpie.com
Hair: elegantbridalhairstyling.co.uk
Makeup: getitglam.co.uk
Cake: @fatbottomgirls_cakes
Bridesmaids: three flower girls and two page boys – our daughter Adaline-Freya (11months), niece Neave Bliss (2 years) and Olivia-Leigh Shaw (5 years). Page boy nephews Clay Bliss (13 months) Noah Shaw (2 years)
Menswear: All from TDR Menswear
Ceremony band or musicians: callumscottishpiper.co.uk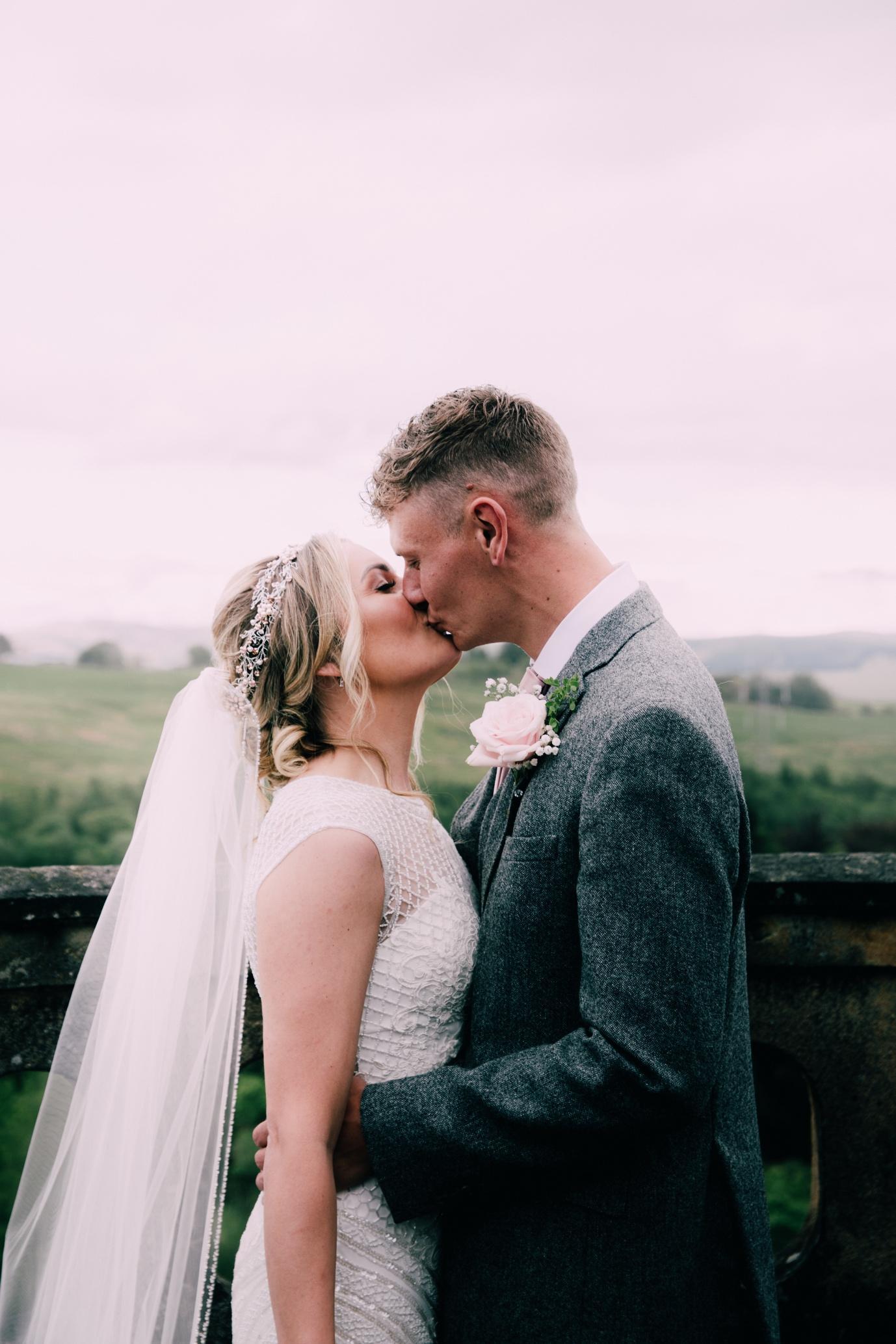 How did you meet, and when?
2015 after knowing each other since school (we left in 2010). We met again in the gym!
How many dresses did you try on before you found the one?
Three dresses then I found the one!
Was there a theme or colour scheme for your wedding?
Light pink and rose gold
How did you decorate your venue?
Floral arrangements throughout the castle and floating candle vases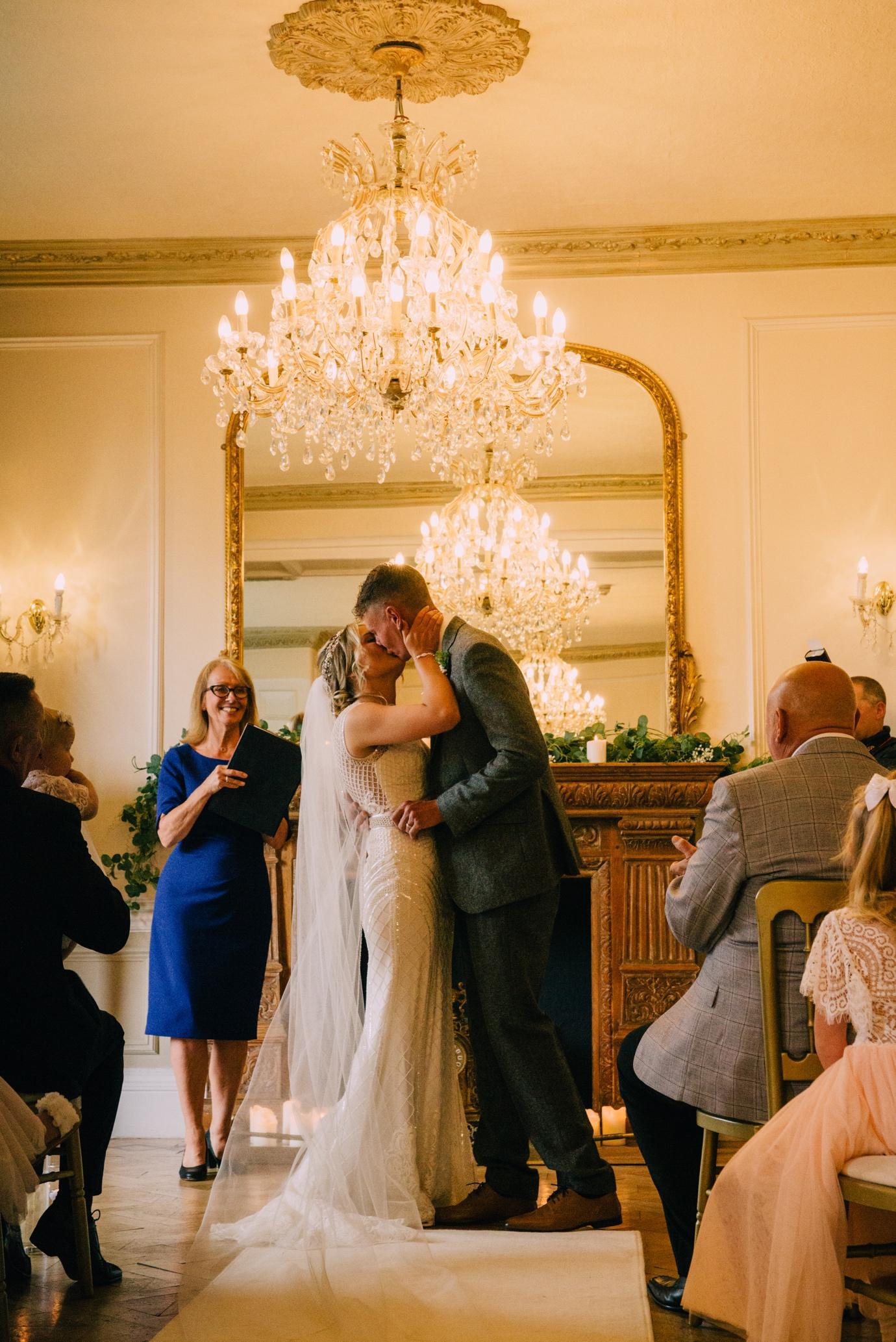 What music did you choose for the ceremony?
We had string quartet music, Why? It's more delicate and peaceful for everyone's nerves! We also had a bagpipe player walk all our guests in and walk us out of the ceremony.
What were your best decisions for the wedding?
Having a small family wedding was our best decision – it made it more special to us and more enjoyable and relaxing. We didn't have the added pressure of pleasing multiple people.
What advice do you have for other brides?
Relax and whatever happens happens! Once the moment has gone it's gone be present and take it all in don't worry about anyone else other than yourself and your husband to be.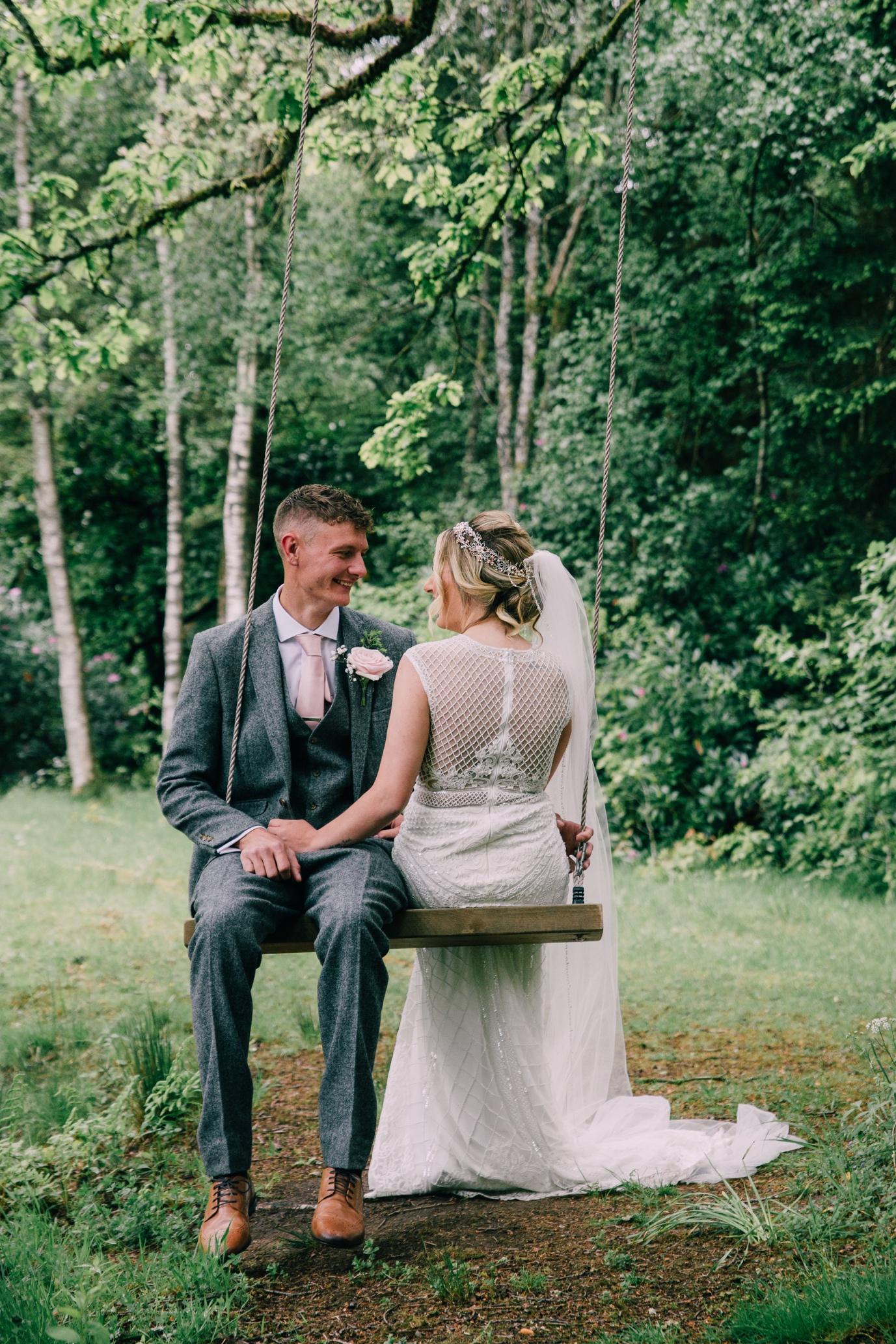 What were your favourite moments?
Seeing my dad on the staircase and his face fill with pride and joy! Then walking out with my husband knowing he hadn't run away 😂
Any funny things happen? Embarrassing moments?
The father of the groom forgot his trousers and ended up borrowing a waiter's! I also got tongue tied when saying my words and just laughed a few times! 
Did you follow all the traditions?
Everything apart from separate rooms! Who was having the short straw getting up in the night?!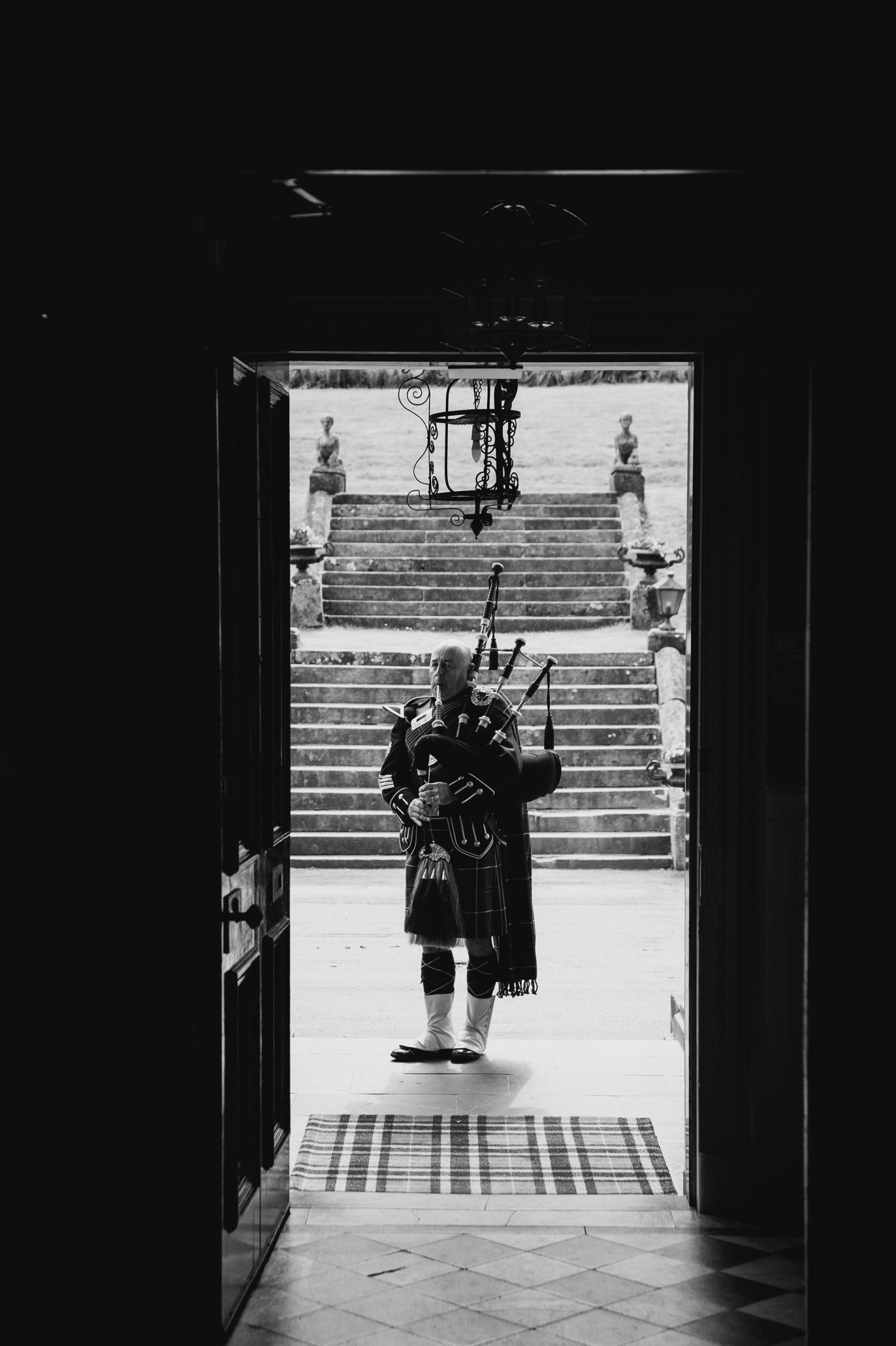 What were the challenges of planning and organising the wedding?
Not being close to the venue made it more difficult to find local and trusted companies for our big day.
Any regrets?
Anything you would have done differently, or included with hindsight? Even after three postponed dates and having a baby we'd change absolutely nothing it was perfect in every single way
Have you got a message for our team?
After saying YES to my dress 2018 to finally wearing it in 2022 thank you for all your support and courage throughout the whole process. You've been most amazing from start to finish nothing was ever too much and you're all the most beautiful bunch of women. You made me feel like the most beautiful lady in the world even when my dress didn't fit, your words of encouragement guided me to lose the weight and remain focused, and we did it! Thank you for everything ❤