TDR Is Where The Magic Happens!
When brides walk through the doors of TDR, they say that they know they will find the dress of their dreams in there. TDR is enchanting, beguiling, warm and welcoming. It's TDR Magic, the likes of which you will never have experienced before. We have six beautiful suites – each of our stylists have their favourites! – waiting to welcome you to the wonderland that awaits…
Don't compromise on anything less
TDR is Where the magic happens!
TDR is all about luxury but isn't pretentious. It's a chilled, relaxed place where everyone is happy and kind.
It's the perfect environment to find the dress of your dreams.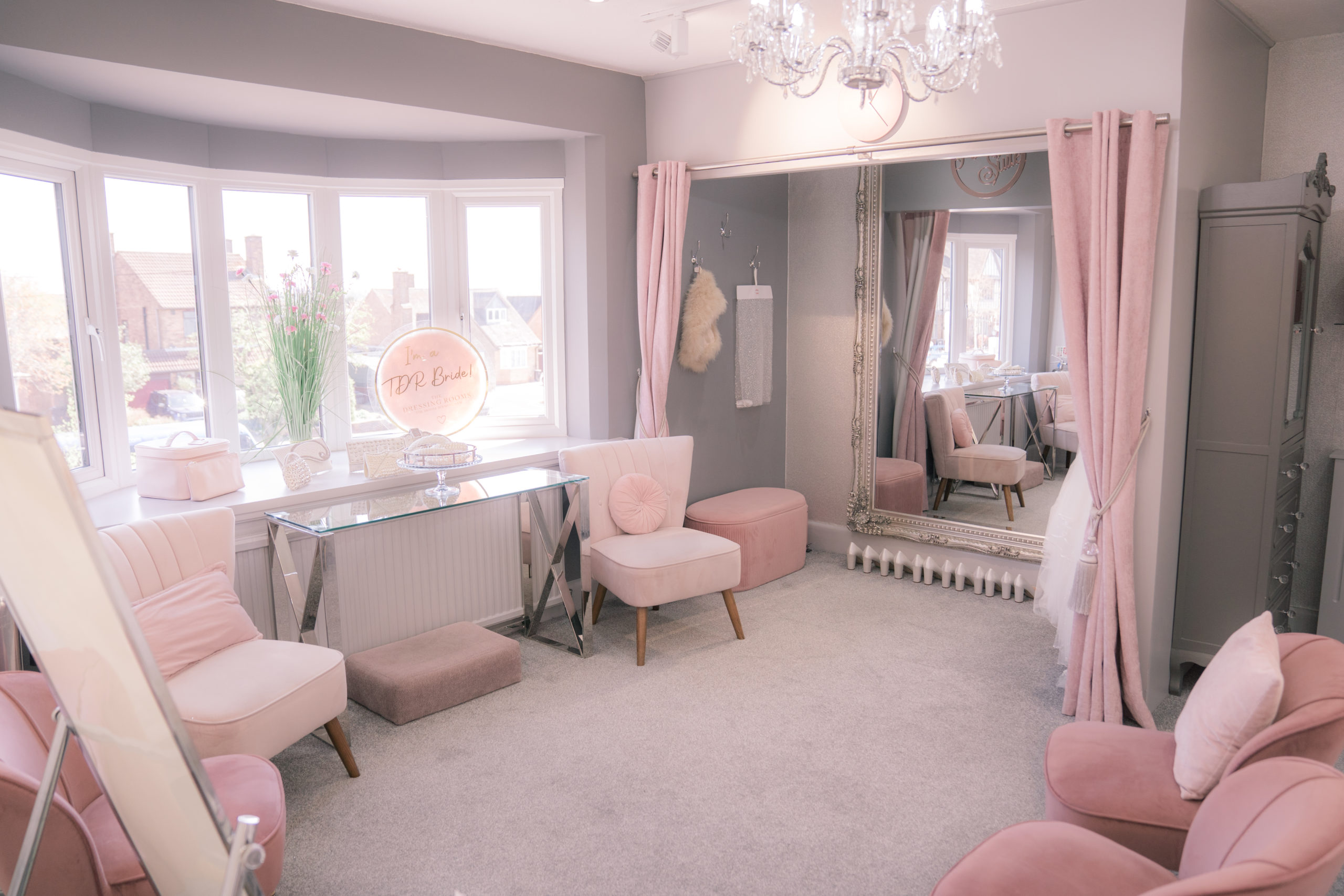 Peony
An intimate but spacious suite, which is flooded with natural daylight and decorated beautifully to accommodate a medium-sized party. It's located on our first floor.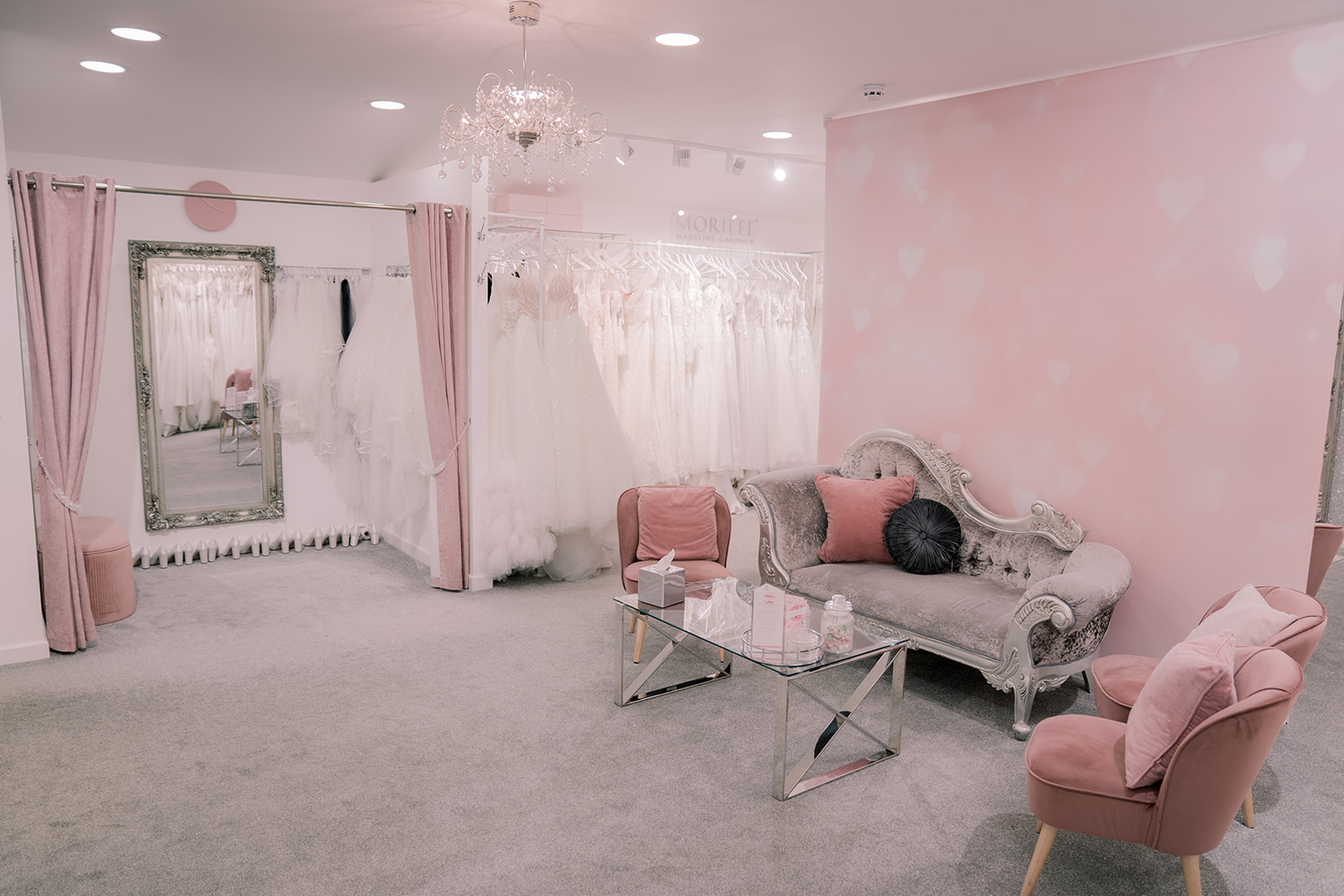 Poppy
She's pure luxury, this one, with the signature TDR chaise longue and offers lovely photo opportunities. Poppy is perfect for larger bridal parties, is on the ground floor and has wheelchair access.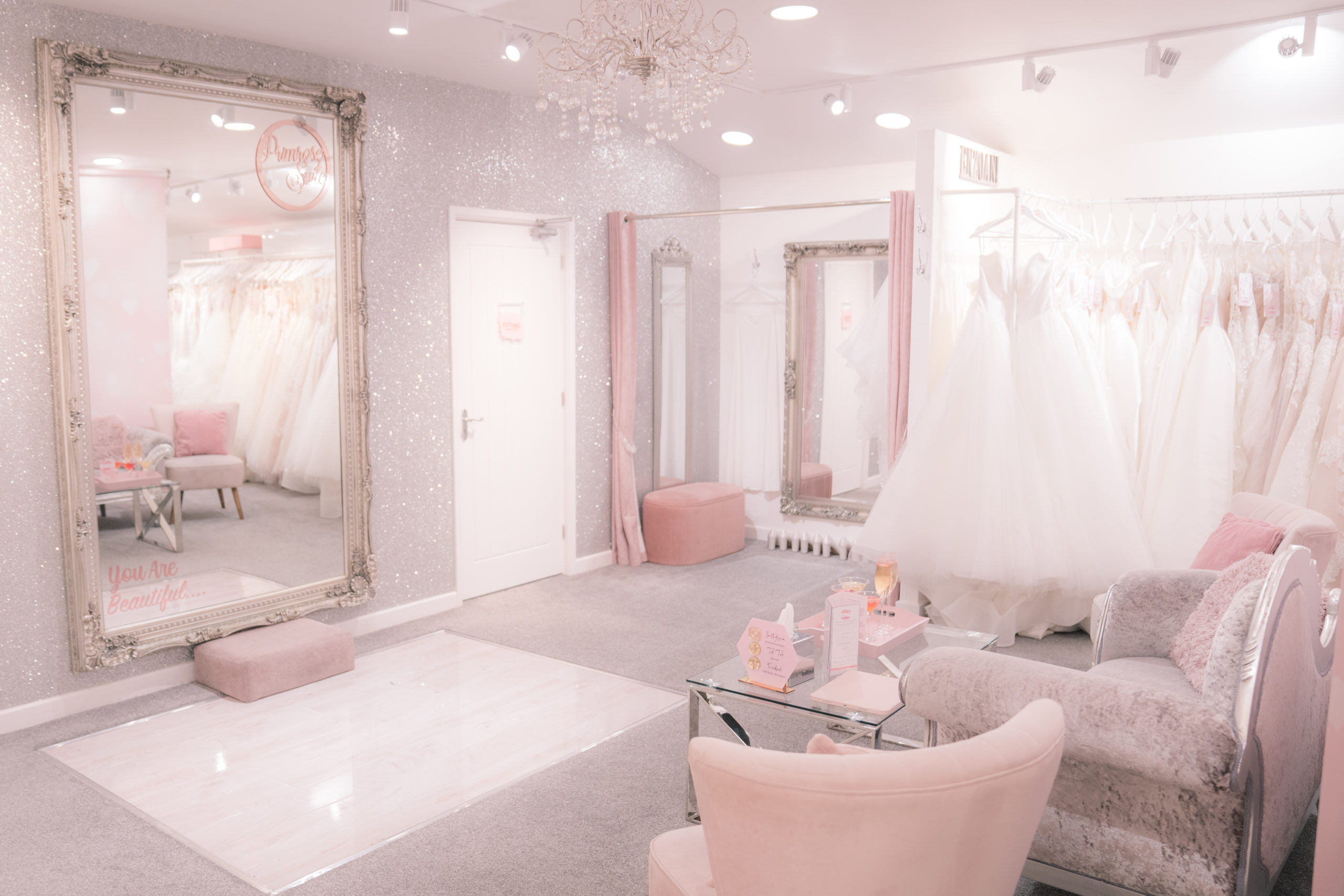 Primrose
Primrose is pure luxury with a chaise longue and a really spectacular mirror. Primrose is on the ground floor with great diSabled access and it can accommodate large parties.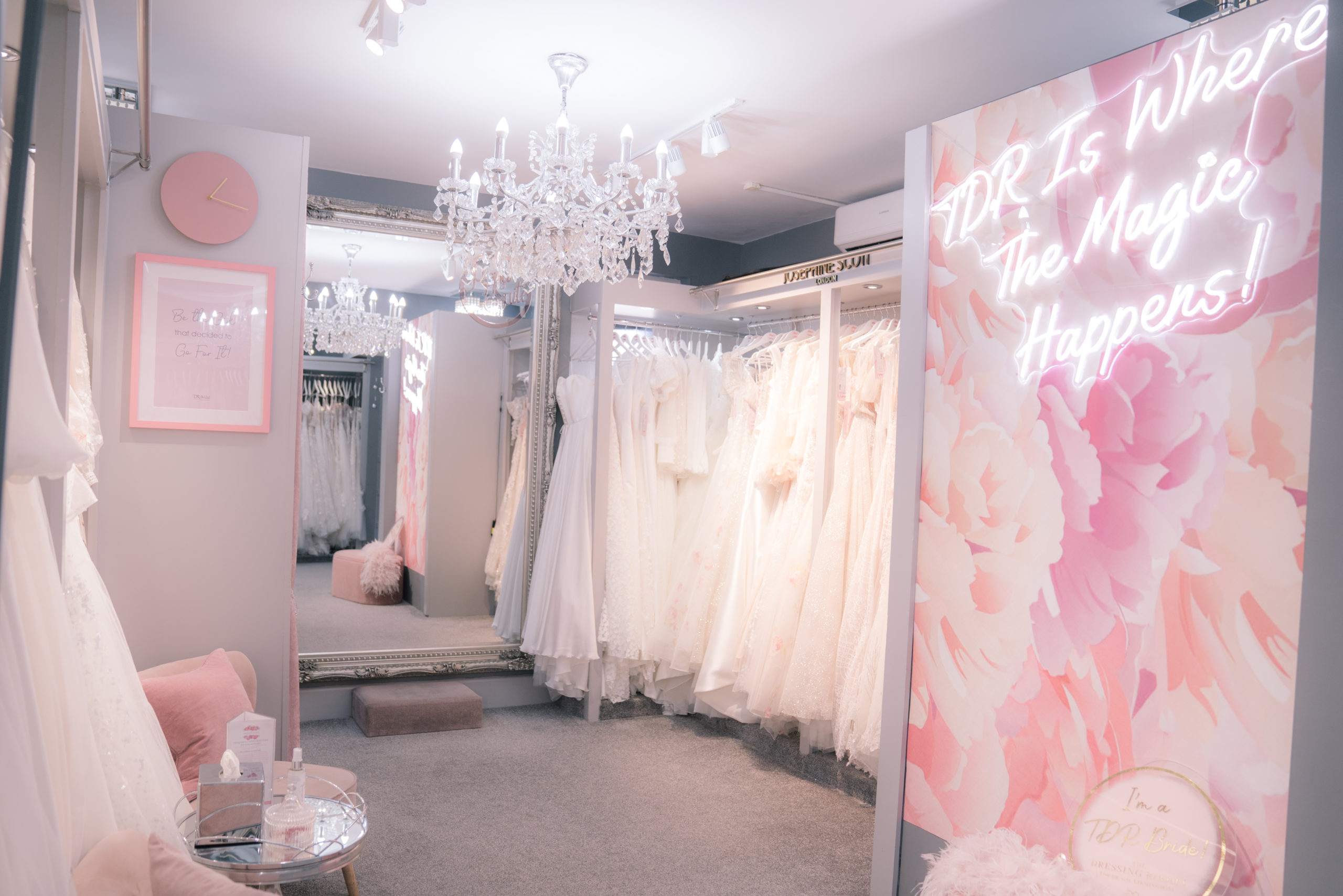 Pippa
A private, intimate suite for smaller parties, Pippa is beautifully finished and designed to make the bride feel truly confident. Pippa is on the ground floor with great disabled access.
Your Exclusive Celebration Suite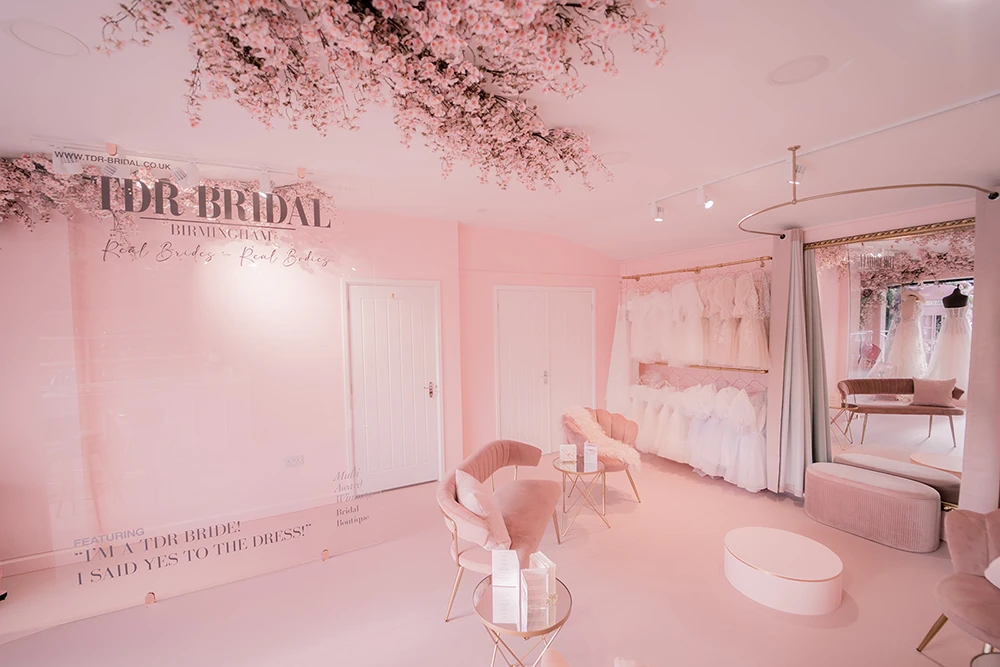 Here at TDR we love to celebrate with you! We have launched Your Celebration Suite which is designed especially to help you celebrate this amazing, incredibly special, life moment when your dress arrives in store.
We wanted to create something that was super special, just for TDR Brides, as a way of saying thankyou for putting your trust in us, thank you for being a TDR Bride and thank you for wanting to celebrate your incredibly special life moment at our gorgeous boutique.
This suite is perfect for celebrating with your friends and family as you try your dress on for the first time, and the TDR magic doesn't stop there.
With its delicate and charming details, this suite is sure to make your celebration even more memorable! You will have private access to our bar & cocktails, all complimentary (of course!) whilst your stylist helps you try your very own dress on for the first time.
There are lots of Instagram worthy opportunities, both within and outside Your Celebration Suite, including our fab pink phone box! Perfect for making memories! You have a confetti cannon opportunity too, all of which is free of charge to TDR Brides.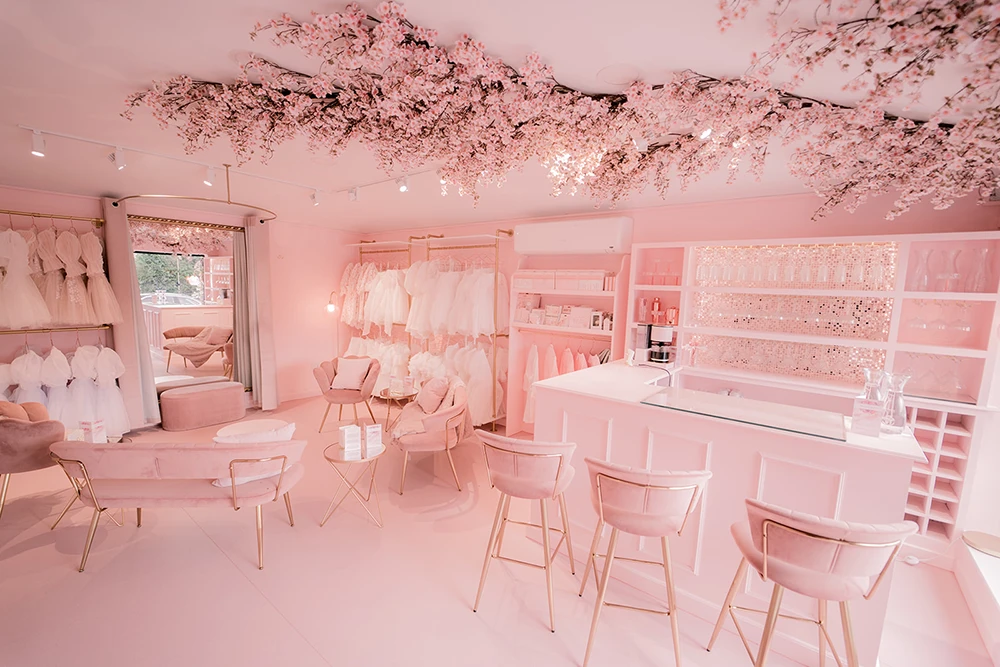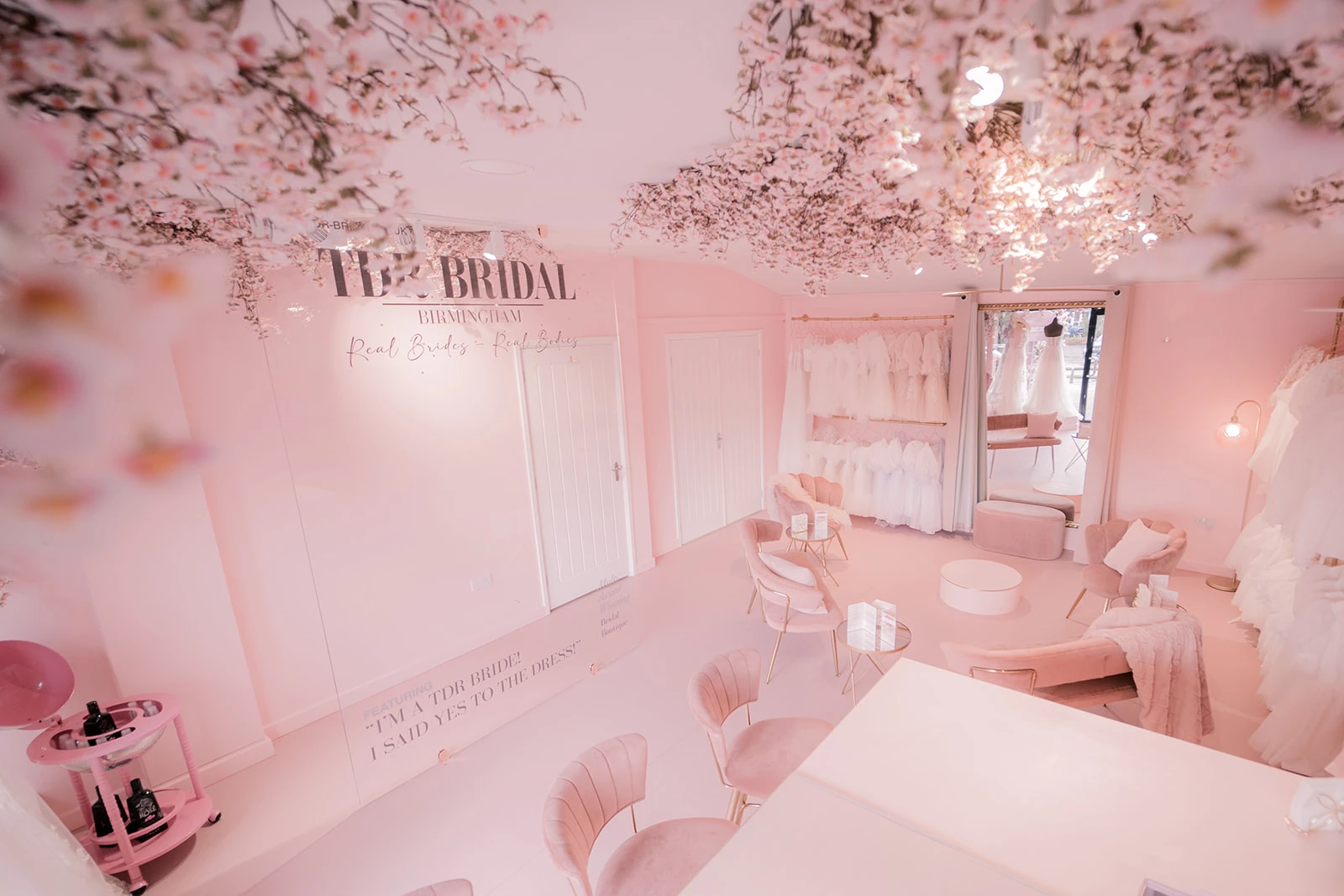 To guarantee your Exclusive appointment in Your Celebration Suite, please get in touch with us by phone or email when you receive that all exciting text that your dress has arrived into store!
At TDR the magic never stops, we are here to ensure you and your guests have an amazing time with lots of lovely surprises and special moments along the way. So when you get that all important message the YOUR DRESS HAS ARRIVED, gather your friend and family and get your appointment booked!
Let's just say you will go out with a bang at this appointment!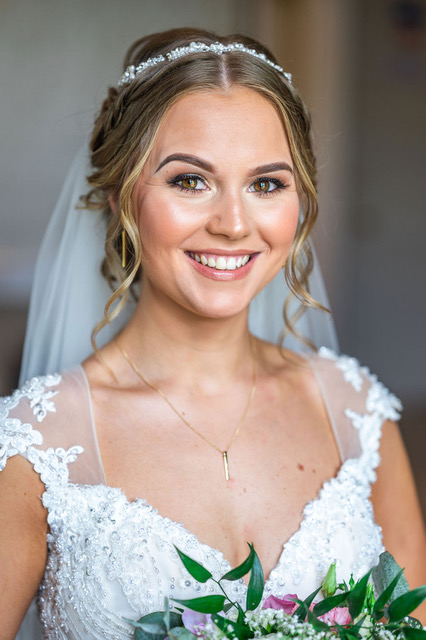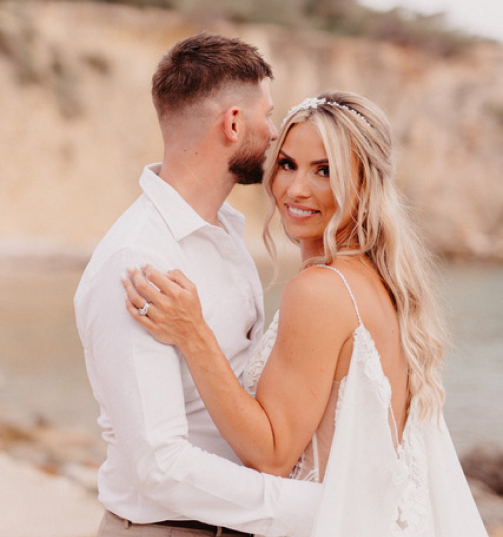 Our Brides always say they feel, safe, confident and secure when they become A TDR Bride! There really is nothing like it! We truly are there every step of the way on your journey from Miss to Mrs. Take a look at what our brides say about us.