TEAM TDR
There's a vibe at TDR Bridal Birmingham that is simply indescribable. It's a buzz, a happy place, a place of celebration, a place of love and understanding. Our stylists are experts in giving you the wedding dress experience you have always dreamed of. Each of them with an encyclopaedic knowledge of our dresses as well as the innate ability to 'know' what you want, need and like, and with the most caring, kind, fun and warm personalities, we just know that you will love every minute that you spend with them at TDR.
TDR: It's Where the Magic Happens!
TDR Bridal, formerly The Dressing Rooms Halesowen, was founded by Rebecca in 2006, driven by a passion for weddings and all things bridal fashion. Lawson came into the business in 2018 when the business gained more and more momentum.
Lawson and Rebecca work hard to constantly improve and excel at serving their brides – they are a hands-on, down-to-earth couple who genuinely care about the brides they serve. TDR is a market leader in its field, demonstrating a forward-thinking, fresh and diverse approach to bridal retailing.
Accepting Nothing Less Than Perfection for every single bride.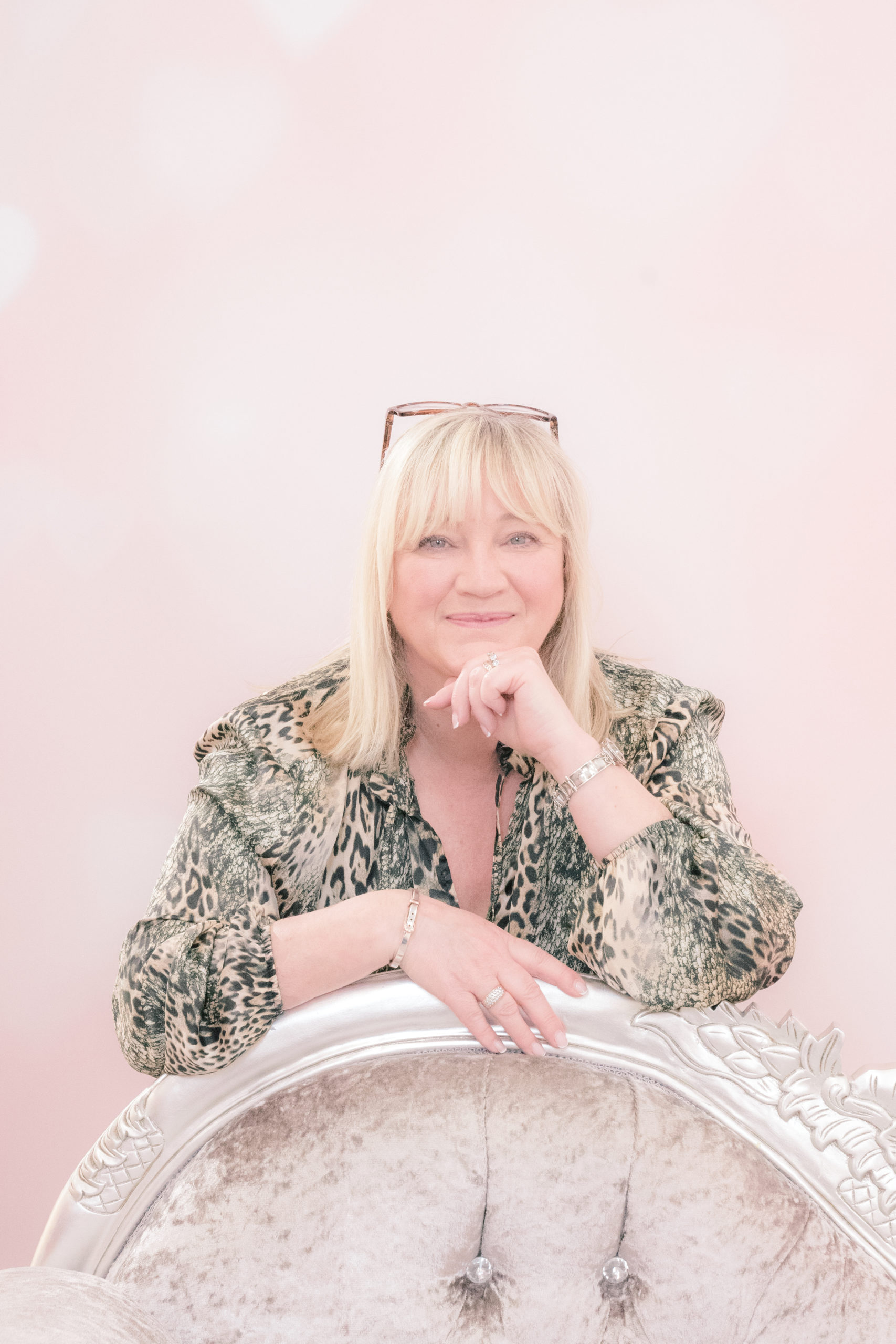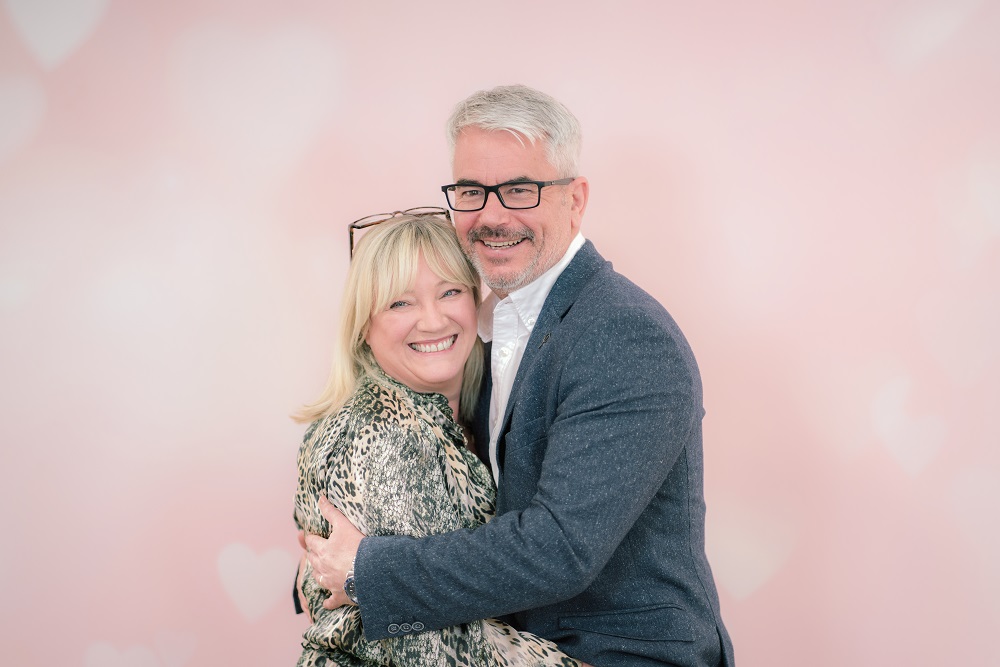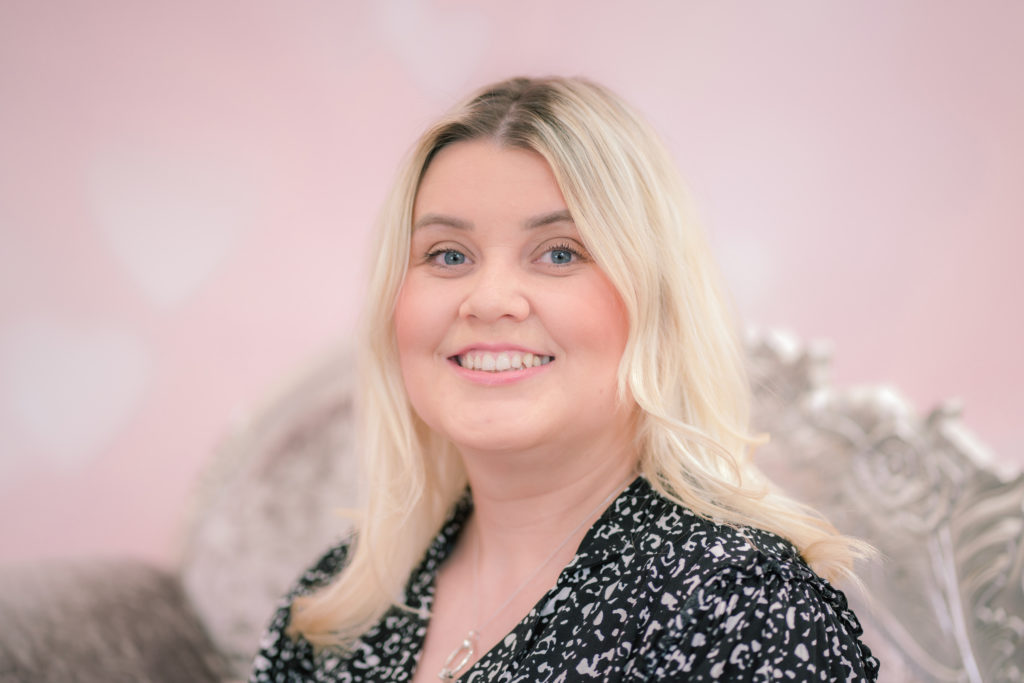 Sarah is the General Manager at TDR Bridal and is loved and cherished by Rebecca, Lawson and all of her TDR colleagues. She is incredibly hard working, passionate and driven and leaves nothing to chance, ever. She has been working with Rebecca since early March 2007, just before her 18th birthday.
Sarah is kind, loyal, honest and straight forward… She is TDR through and through, she always remembers the detail, she always remembers each bride's name and she will always go the extra mile to help a bride. Sarah is also a special friend, a much loved surrogate daughter and someone very dear to us all at TDR.  She is the proud Mommy of Maeva, her beautiful, sweet little girl, another beautiful addition to the TDR Family.
This is our lovely Kate, simply adorable, kind and sweet with a whole wealth of knowledge on wedding dresses.  Kate is also a colour expert so she can tell you what colours and tones will suit you best. 
Kate is our Customer Service Manager and is here to help with any general TDR questions you might have.  Nothing is too much trouble for her and her sweet nature will instantly put you at ease.  We adore her!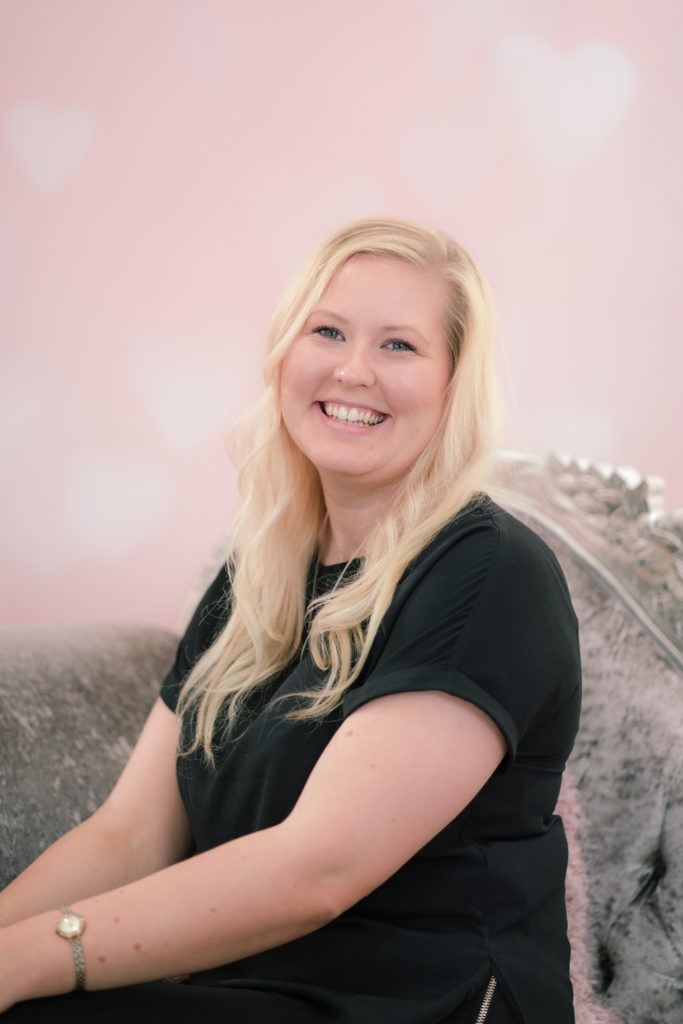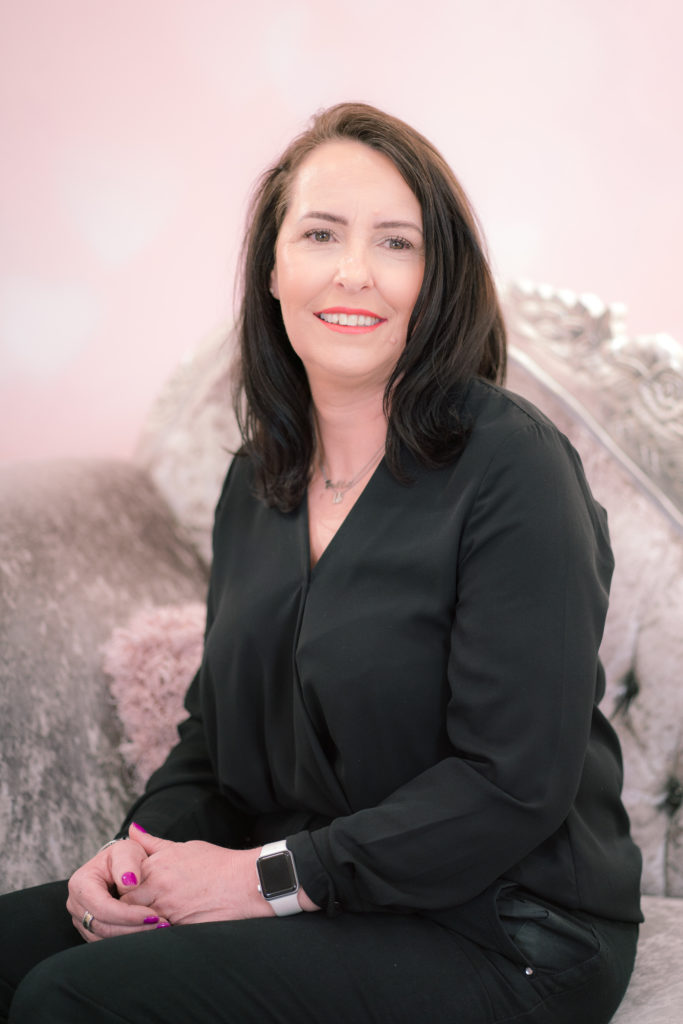 Della has earned her valued position as Sales Supervisor at TDR.Della came to help Rebecca out, just for a day, and now 12 years later, is a long-standing, loyal and lovely member of TDR Bridal.  Having made Rebecca and Lawson's wedding stationery in 2003 she is a very dear family friend, too.
Della holds family and love above all else – she is married to Darren they have two married boys and it seems they are starting a football club of grandchildren too! She is an amazing Bridal Stylist and is always the 'mom' of TDR Brides, especially those who need that extra bit of comfort, advice and support. We couldn't be without Della, she is very special to us all. 
Maya is our hopeless romantic, she loves to sing any time of the day. She will have fun with you, be creative with your styling and really tune in to what you're thinking and feeling.
Maya's all about empowering women, making sure that all of her brides feel and look absolutely amazing, even high fiving you when you've found the one! 
Maya is a Senior Stylist here at TDR and her knowledge of wedding dresses and how to style you perfectly,  is quite simply, incredible!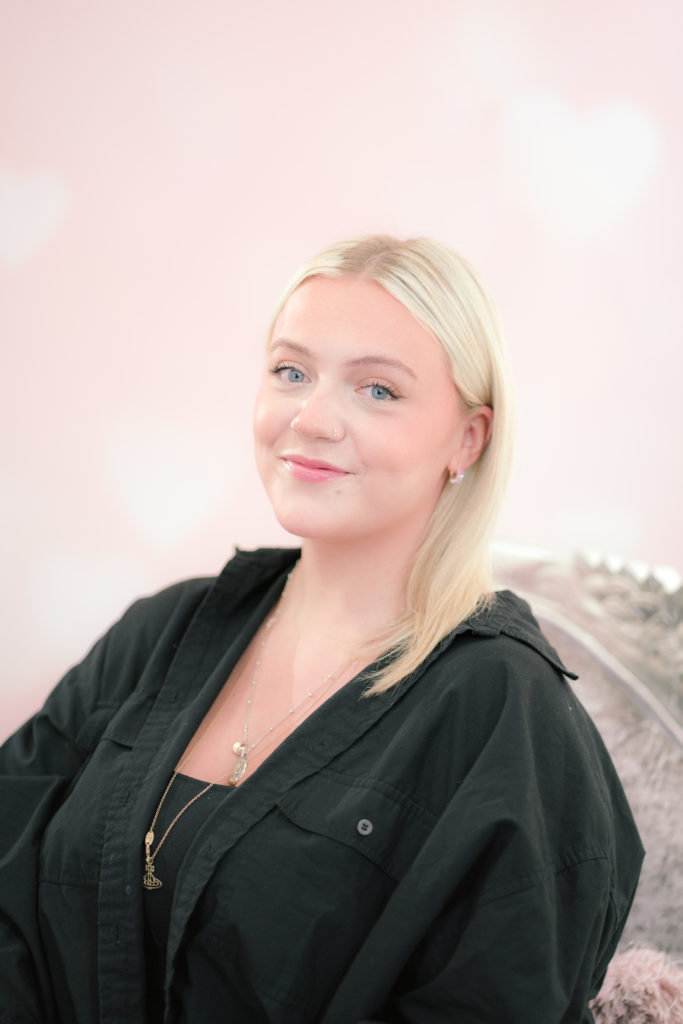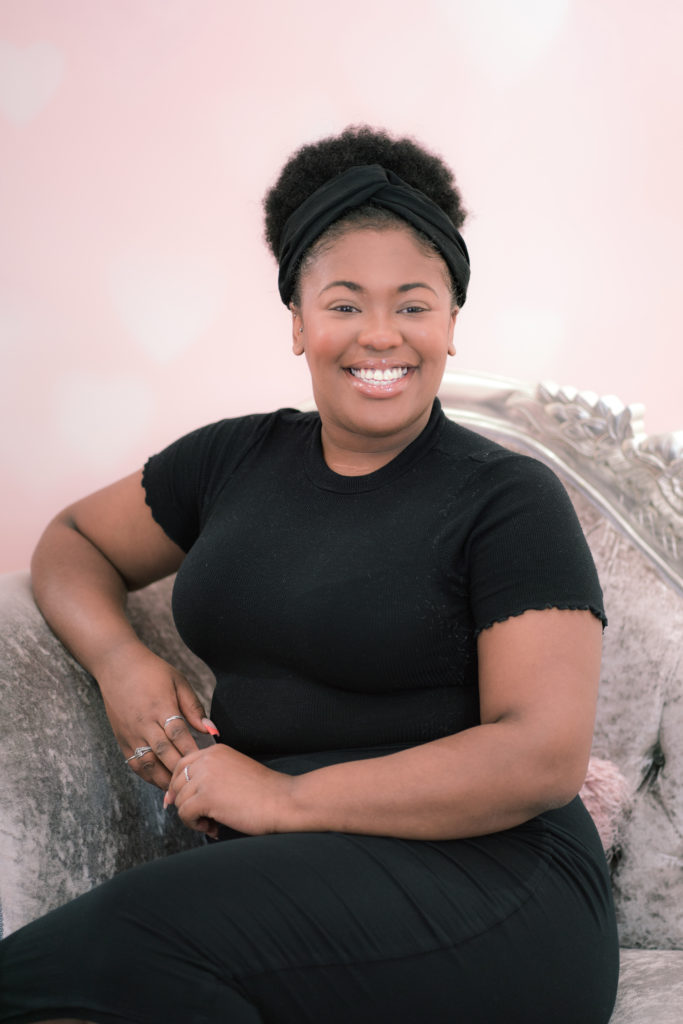 The gorgeous Paige is not only beautiful on the outside but beautiful on the inside too! She has an absolute heart of gold, she's incredibly thoughtful, very intuitive and always tuned in to her brides.
She is bold in her styling, offering brides exactly what they want but then showing them exactly what they will look amazing in, and she always, always gets it right!  Paige is a Senior Stylist here at TDR and has the most amazing, in depth knowledge of how to style a bride, what will suit her body shape and her wedding vibe, always ensuring that she validates and respects her bride, she will always find you "the one"!
Faye is the ultimate listener, she tunes in to exactly what a bride is thinking and her intuition enables her to find the perfect dress every time.
Her kindness knows no limits, she will always go above and beyond for every single bride and is totally dedicated to the TDR ethos. We're so lucky to have her!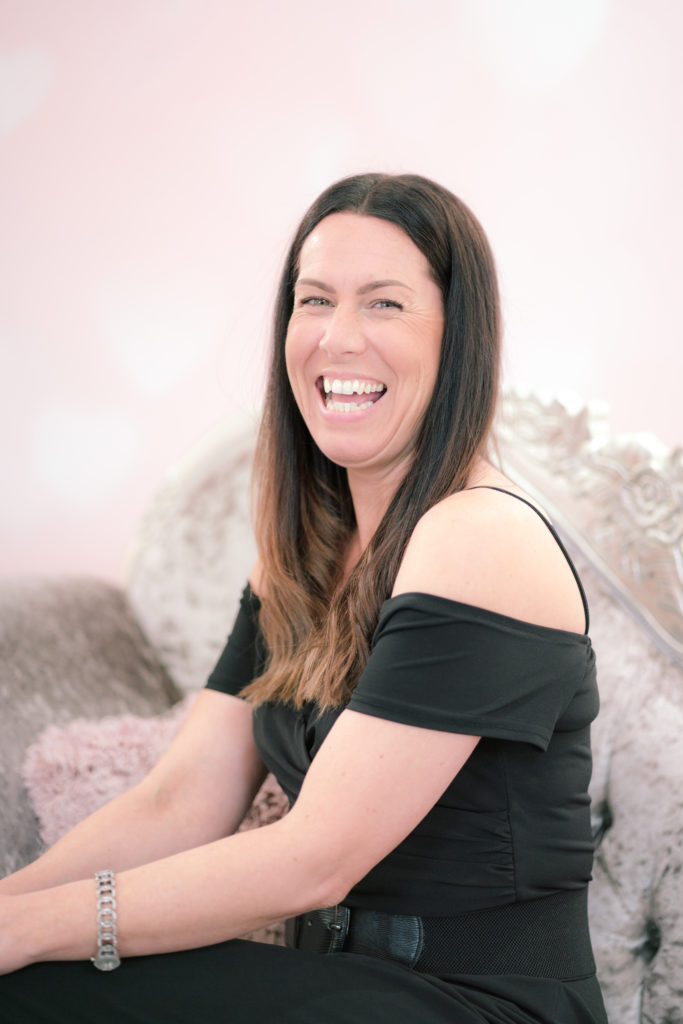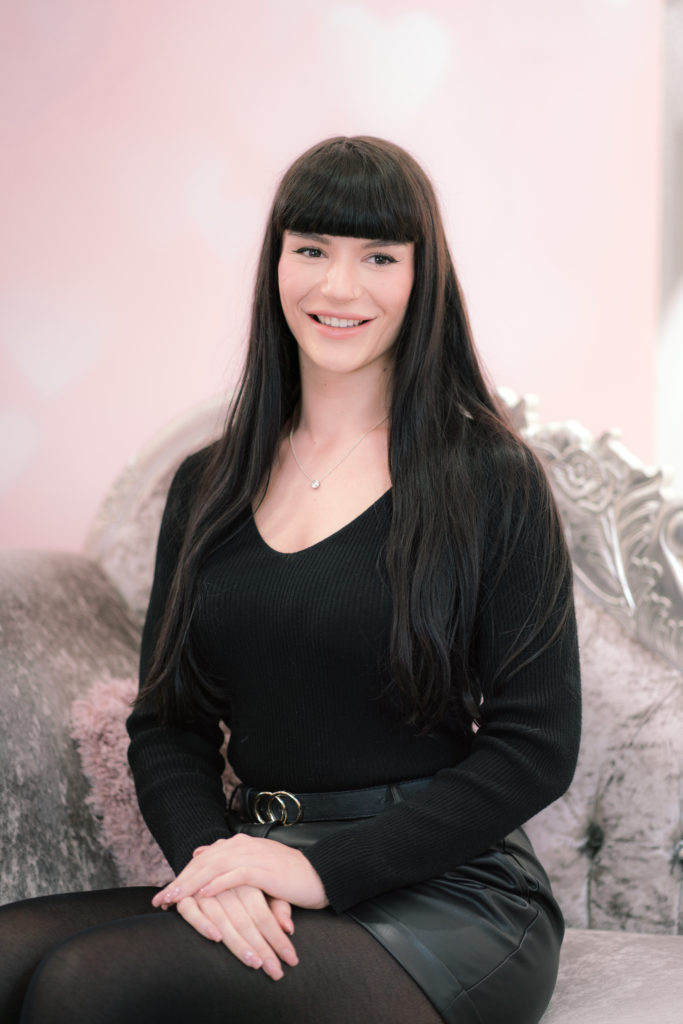 This is our gorgeous Sofia. She just loves love! She loves finding out all the details about each brides wedding and their love story. She's all about body confidence and has a passion and determination to find the perfect dress for each bride. She's a true romantic! Having just been Engagement ring shopping herself, she gets it!  She is so excited to begin planning her wedding too!
Ah the lovely Leila, diligent and enthusiastic with a warm, bubbly, friendly outgoing personality, Leila excels in delivering outstanding customer service.  Leila previously worked as senior cabin crew but her passion for fashion lead her to TDR!
She loves meeting new people is a committed and passionate lady and Mum with a genuine desire to help women look and feel amazing.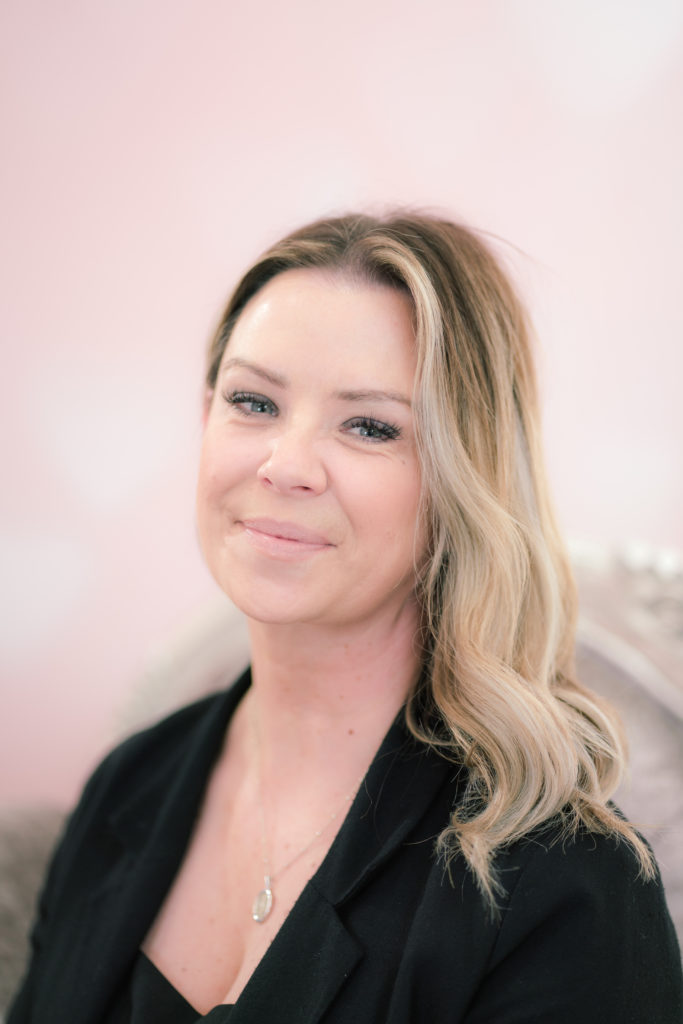 Marie is calm and quiet but not to be mistaken for a wall flower, she has a lovely personality, she is incredibly kind and she has very, very high standards.
She will not rest until she has found your perfect wedding dress and we're pretty sure the phrase, Accept Nothing Less Than Perfection, was created for Marie!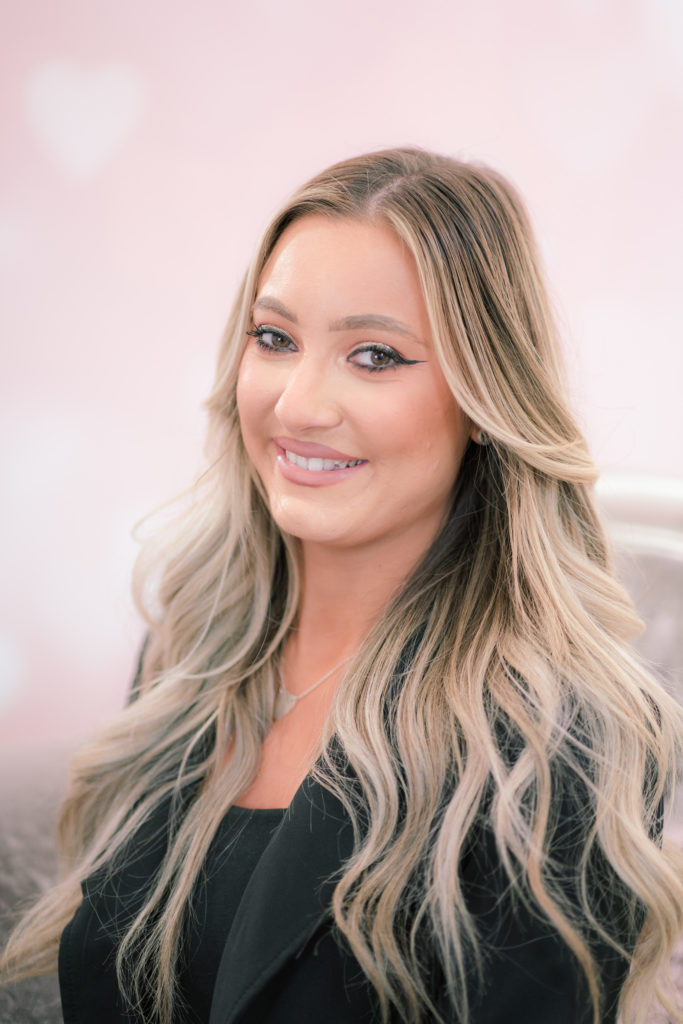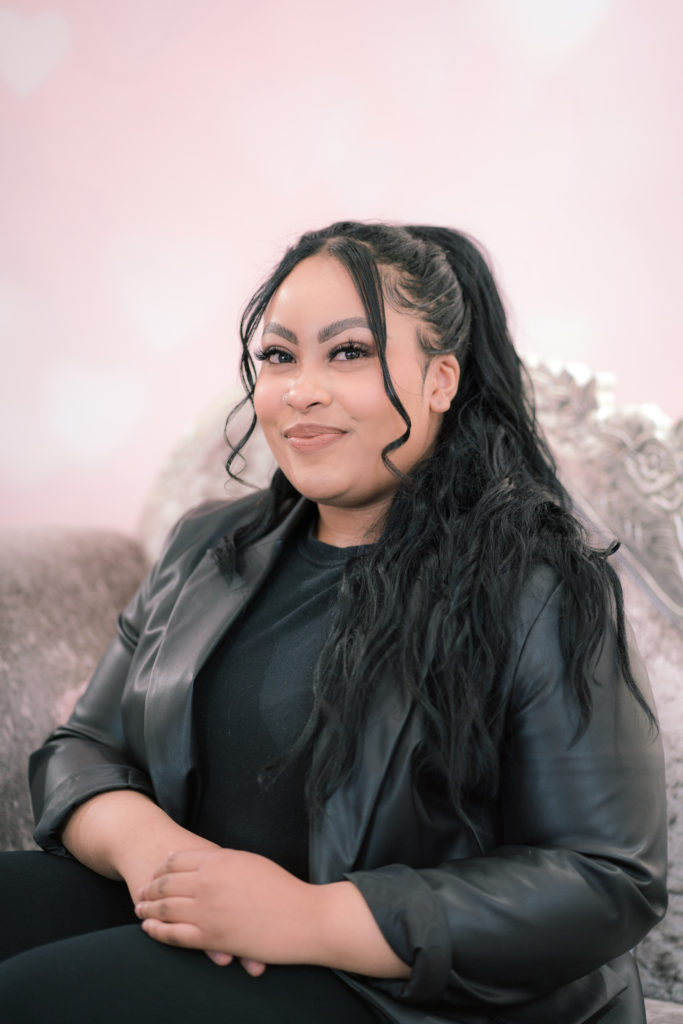 Flayme is one of our newest members of the Team but has fitted in as though she's been here forever!  She is intuitive, calm, kind and understanding and our brides are loving her styling techniques!
 Jeannie, beautiful inside and out, is responsible for making sure your dress passes its final inspection at TDR. She is head of the Prep Room, she's an absolute perfectionist and everything goes by her before it leaves TDR for your special day.
She steams, presses and preps everything in her very white 'Michael Jackson' gloves, making sure everything is perfect for you. She's a beautiful, kind soul who we all love dearly.
Jeannie works alongside Jo who has a special place in our hearts, having worked for TDR for over 10 years, she knows all there is to know about wedding dresses and is responsible for making sure every Wedding dress leaves TDR in perfect condition, perfectly steamed and pressed and beautifully packed. She excels at her work and always goes the extra (million) miles for all her brides.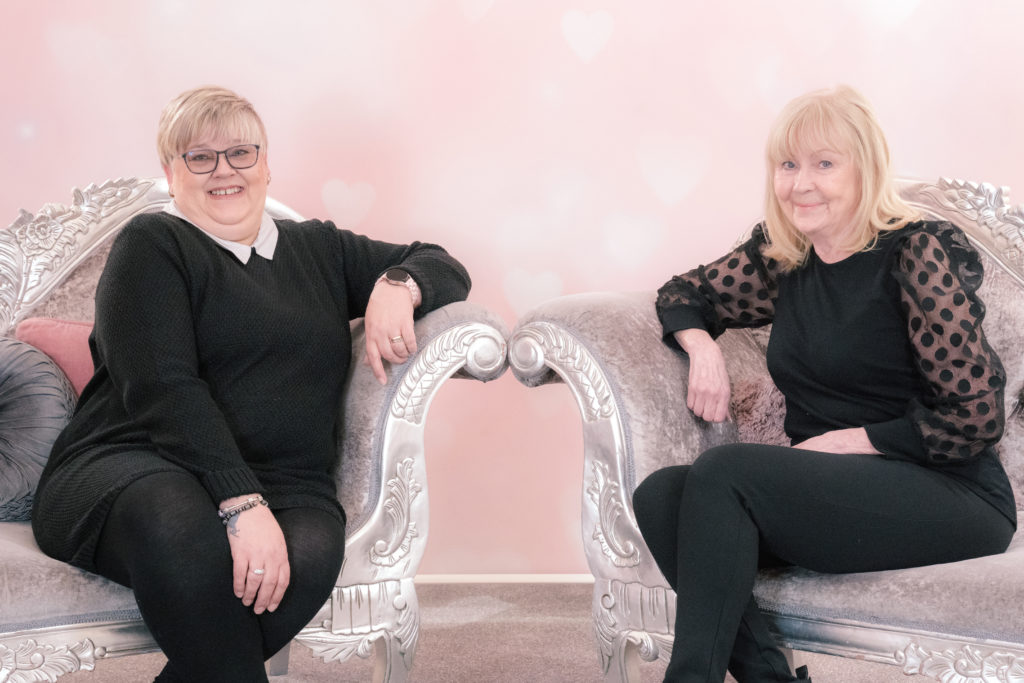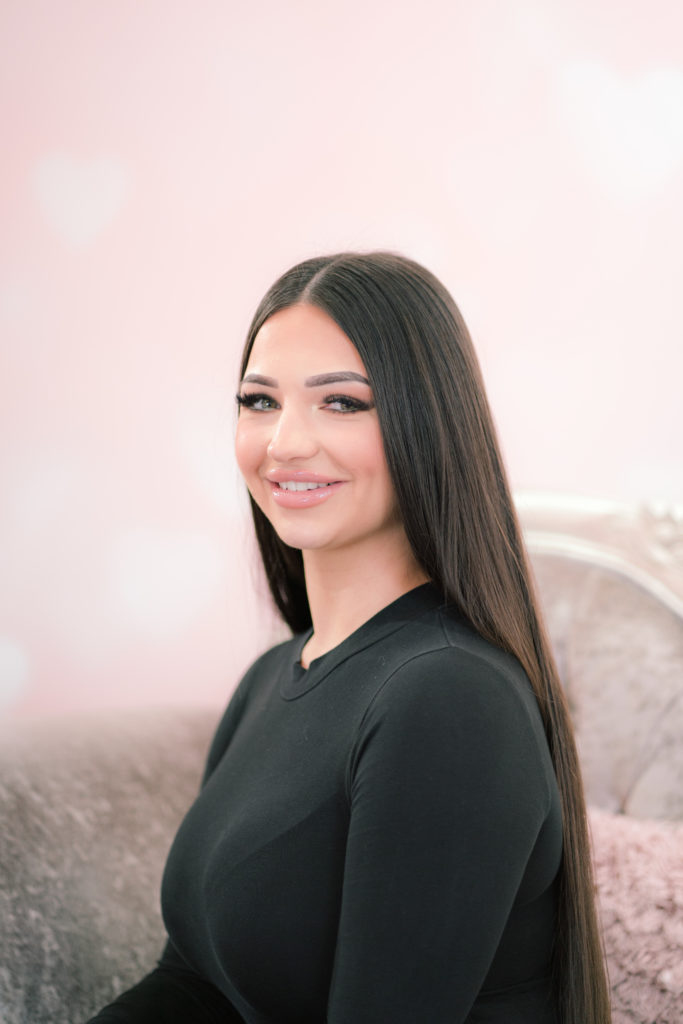 Recently promoted to Accounts Department at TDR, Chloe is a longstanding member of the TDR Team.  She has a fabulous knowledge of how we work at TDR and so gets involved with liaising with our Designers to ensure all our Brides dresses and accessories are here on time. 
She will also be your first port of call on the telephones here at TDR and there's nothing she can't help you with because Chloe has been a Stylist too at TDR and steps in whenever we need that extra pair of helping hands on the shop-floor.  We are so lucky to have her!
Our beautiful, sweet and kind Molly heads up our Marketing Team.  She loves to see your photos and share in the happiness of your day!  She's a stickler for details, tell her everything!  She would love to feature YOU!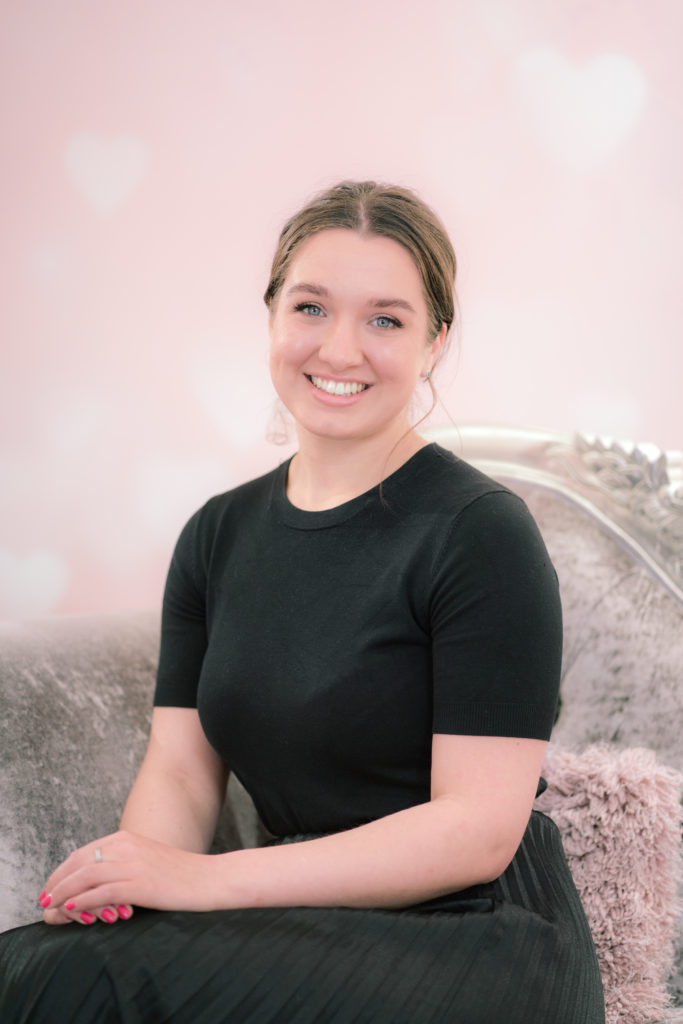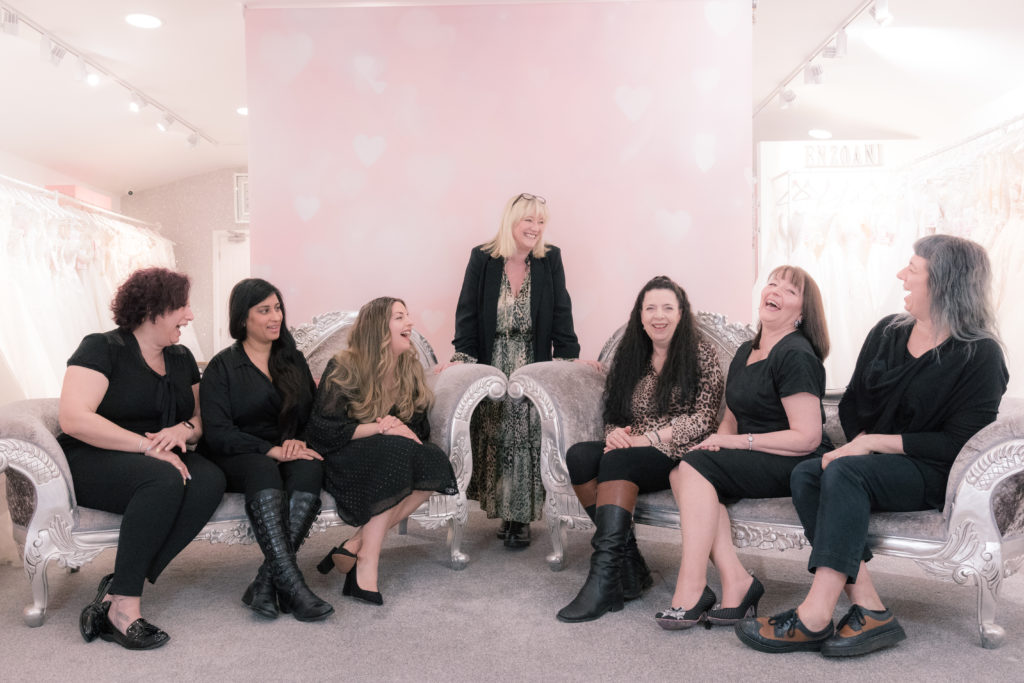 These girls right here are the mainstay of our USP at TDR!  We don't just sell you a dress, we ensure its fitted to perfection, IN-HOUSE, so that means every single bride is cared for right up until the day of her wedding. This is such an important part of your Wedding Dress Experience! 
We just love and appreciate every single one of these gorgeous gals!
Lisa, Sati, Kelly, Annie, Heather & Denise make up this fabulous Team.
Our little gem Abbi is just adorable, having Spanish nationality and working in high end boutiques in Lanzarote for many years, she knows just how important first-class customer service is and she delivers, every time, in our Menswear Department as a Menswear Stylist.
Abbi is the proud mom of Brian, her son, and gives her heart and soul to both him and to her work. She loves to be organised and really well informed, so organisation and knowledge are Abbi's mantra and this, along with a fabulous eye for style and fashion.
Abbi works alongside our funny and hard-working Menswear Stylist, Rob. He's always the one to make us laugh and see the best and funny side of life, proud Daddy to Maeva and married to our Operations Manager Sarah, he's been in the TDR family for many years.
Our Menswear store is overseen by Lawson, Rebecca's Husband.  TDR really is a family business!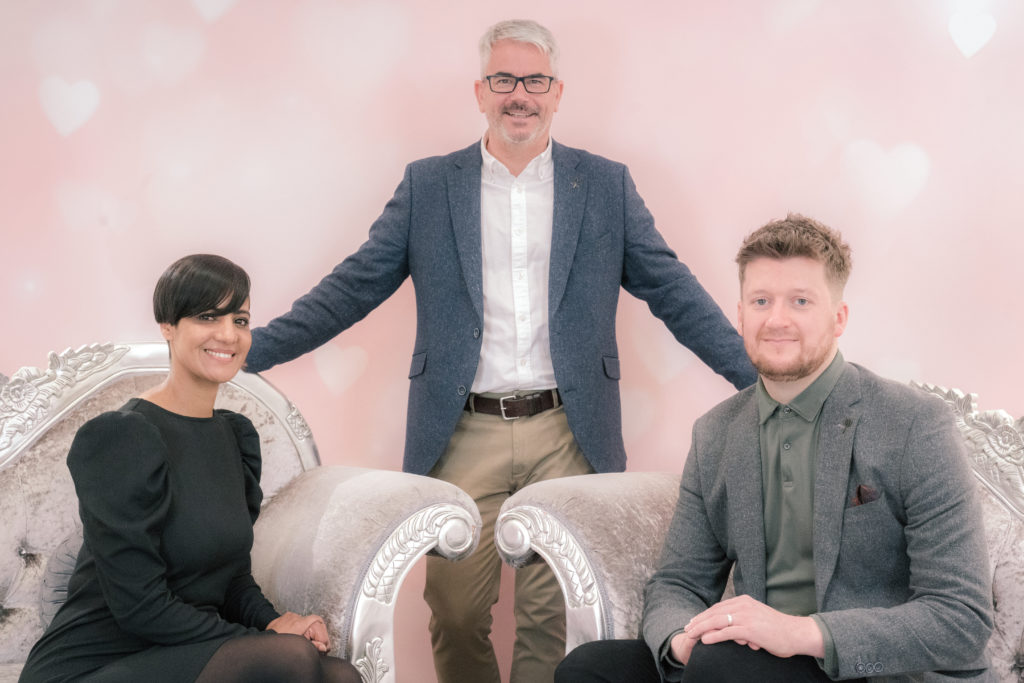 Photos courtesy of our lovely friend
at Ever Thine Photography
'We are a husband and wife team who started our wedding business off the back of our wedding that was captured 10 years ago.
We want you to fall in love with our beautiful authentic and true wedding Photography & Videography which it's at the heart of what we do and shows in our work, our reviews and our Awards.
We are lovers of quiet moments and warm hearted shots, were seekers of light and smiles, finding energy, vibes and all of those magical moments that happen in each part of your day.
As a couple working side by side, we evolve as your day slowly unfolds in front of us capturing the atmosphere and romance from the service to the emotion and warmth and fun of the day through our Photography & Film'.
This Is Your Moment...
Accept Nothing Less Than Perfection