We get asked regularly if we do "plus size?" and our answer is always the same, we sell wedding dresses if that's what you mean? 
We sell wedding dresses for real women of all shapes and sizes but what we don't do is label women and put them in categories.  We don't tell women what they can wear and what they should be called and how they should be labelled! That's just rude in our opinion!
Real Women, real bodies is what we're all about. We really feel passionate about this, for goodness sakes is it really necessary to categorise you because your clothing size is different to the next person?  We think not.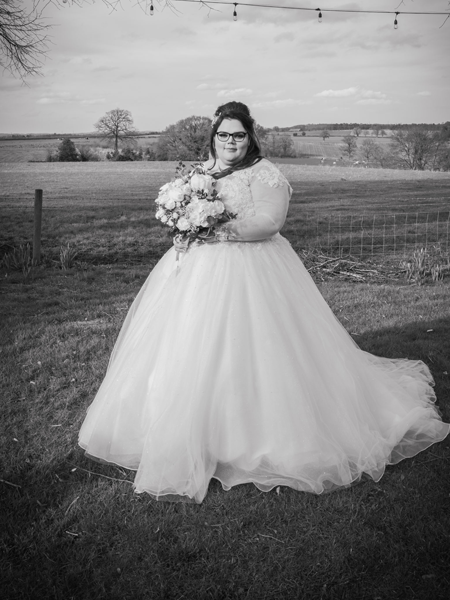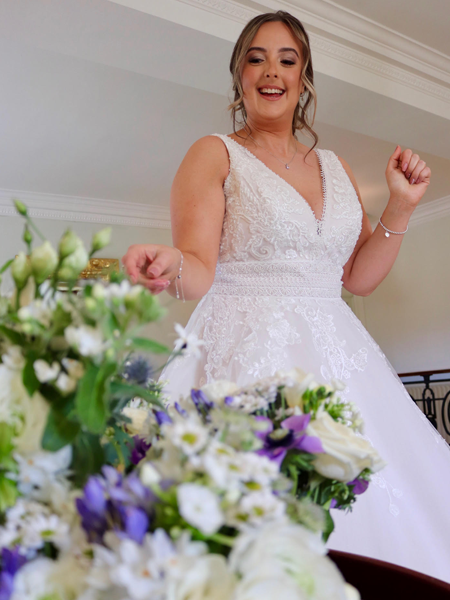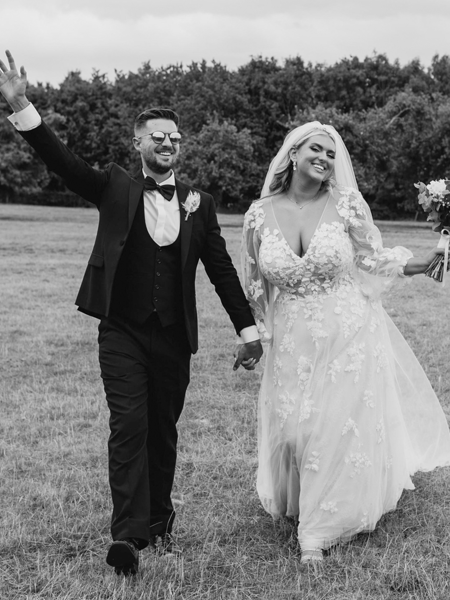 I don't want to call. myself plus size!! I just want to be a bride!!
We Hear You, We Champion You
We Celebrate You, Just as you are!!
We're great at styling, we're great at helping you to figure out what looks good on you, we're great at making you feel comfortable, confident and happy with who you are, it really is that simple.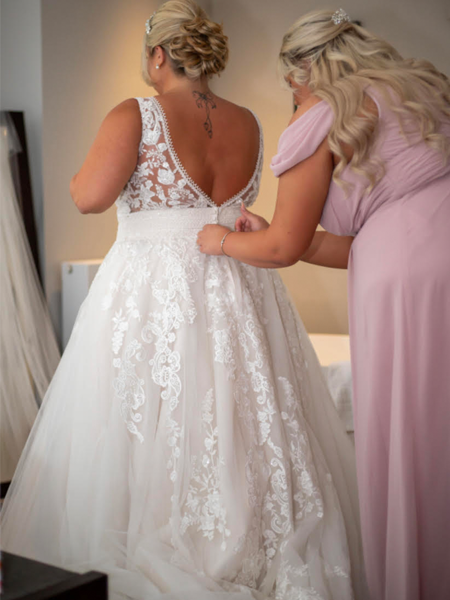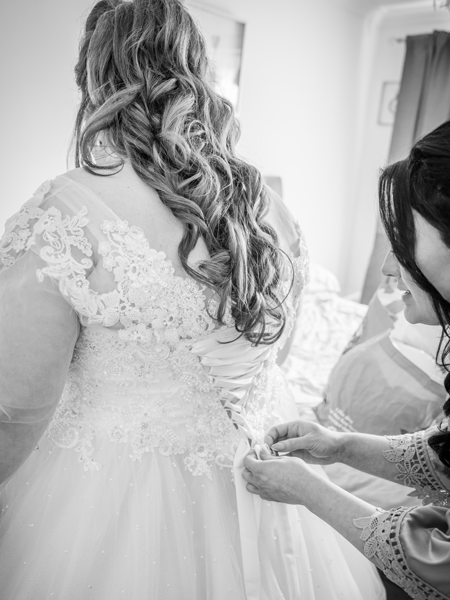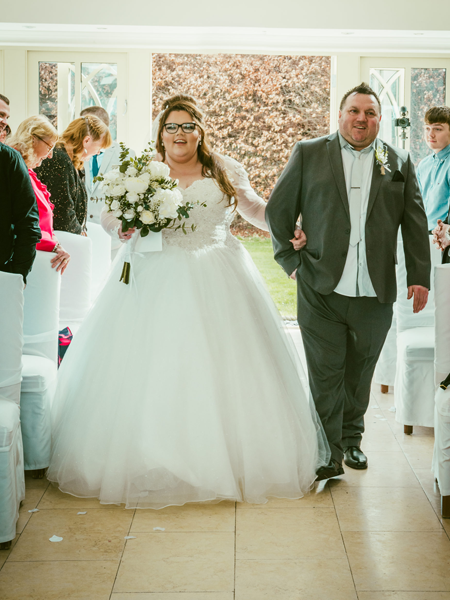 We have over 100 samples in a size 18-36 so please don't think for a second that you won't be able to try on with us.
Our dresses are pretty much all available in sizes 2 – 32 and some up to a 36, and we have dress samples in store that reflect women of all shapes and sizes. This might mean that we may not have the exact style you have seen on our website in the size that's right for you, we are however, confident that we will help you find your perfect dress, whoever you are!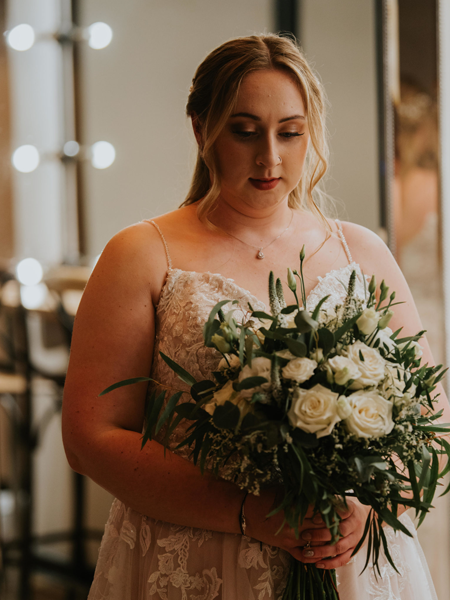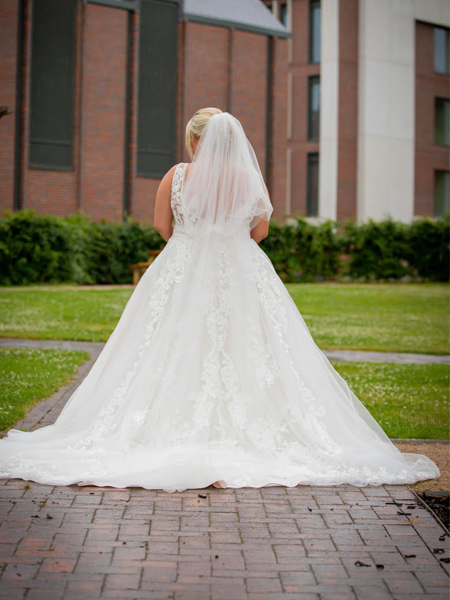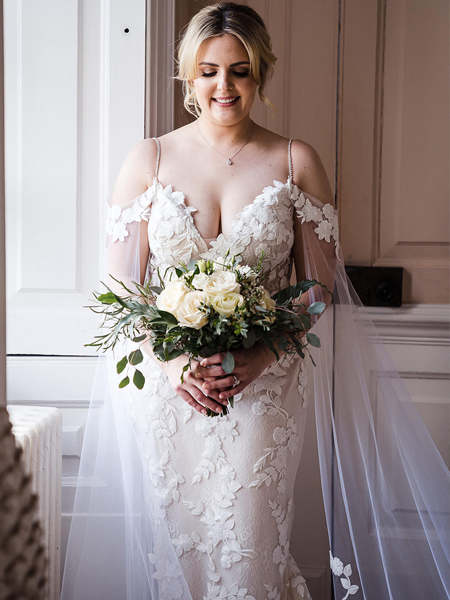 Where do I start! Here's a little background about me. The last 4 years for me haven't been great health wise. I'm now diagnosed with several different conditions which in turn has caused weight gain, going from a very confident and healthy size 12 being able to pick whatever I liked in a shop and looking good to a self-conscious size 24 having to re learn how to dress and even now I've still not got it right and can't necessarily buy what I like rather what will suit me. 
So, I have this picture in my head of my dream dress and so worried I won't find what I want, or it won't look good on me. I explained my concerns to my Faye, and she was amazing instantly put my mind at ease. Together we picked out a few dresses which were lovely but not wow. With a picture in mind of what I wanted Faye picked a couple out for me. 
They were exactly what I wanted ballgown with lace and to top it off the dress had lace roses on which is my favourite flower, and it was sparkly. I tried it on and oh my word I felt amazing. I felt beautiful I felt sexy and just cried as I haven't felt like this in a long time. 
I was again nervous thinking what if I've put more weight on and it doesn't fit but I tried it on, and the zip went up, so I was thrilled, and it was more beautiful than I remembered. I once again felt beautiful, and all my nerves went away. 
I came to try the dress on after the first fitting and this woman is AMAZING! She literally has magic fingers. My breasts were where they're supposed to be and with metal boning in, they were very well supported. The dress was comfortable and didn't feel heavy. Where I felt the dress rubbing under my arms was gone. Any creases I didn't like due to my posture were gone. I felt STUNNING!!! 
I was so happy and so excited to wear this dress all day on my special day! My mum was shown how to put me in the dress and how to do it up. There's isn't a single thing TDR don't think of. My veil looked like it was meant to come with the dress too. I tried plenty on and nothing was ever too much trouble. For a self-conscious curvy woman, I felt on my wedding day the most beautiful I have ever felt in my life. Anyone who's like me and nervous about being plus size, this team will have all your nerves and worries put to rest and you WILL feel beautiful, stunning, amazing!