Every bride deserves the very best, complete service, that a bridal shop can give. Alterations are an integral part of that service and here at TDR we have 7 full time, brilliantly skilled Seamstresses, to ensure the perfect fit every time for every bride.
When you have chosen your dress, we measure you, bust waist & hips. Then you and your Stylist will look at the size chart for that Designer because each Designers size chart is different and unique to them. With the Stylist you will make an informed decision as to the size you want to order.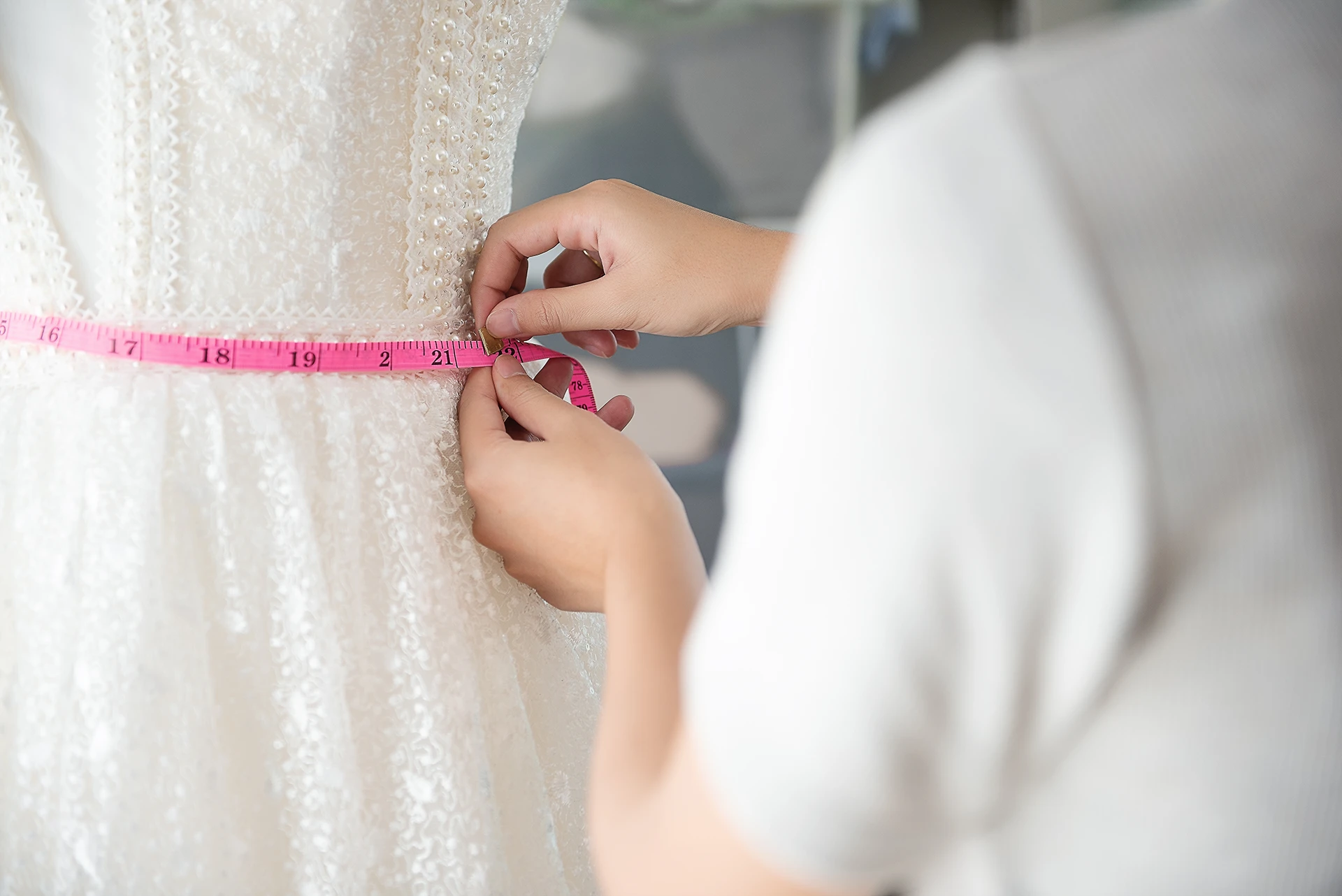 Because we are all different shapes, sizes, and heights, when your dress arrives with us, it is unlikely that it will fit you perfectly. This is where the skill and expertise of a great Seamstress comes in.

The skill and knowledge that our Seamstresses have is undeniably paramount to the full service that we offer and without our alterations Team, we would be doing our brides a great disservice because a wedding dress sold, without the backup of a full, in-house alterations department, is not a bridal shop but just a shop that sells dresses and not the finished product. We don't simply give you a business card and send you on your way because to us, that's not service, that's just sales and that simply doesn't sit right with us. We genuinely care about our brides, we want to ensure that you feel safe, listened to and supported throughout your whole journey, not just the glam and glitzy bit.

Here at TDR we offer fittings 7 days a week and 7 late nights at peak times, when we need to, ensuring that we can work around you and your schedule. A dress really becomes your own when it is altered to fit you perfectly, in the right length, moulded and altered to fit your body beautifully.

When you place your wedding dress order at TDR Bridal Birmingham, you don't need to worry about where you're going to keep it until your wedding day. We offer storage for your dress, ensuring its safe, in a controlled, clean environment. We offer in house alterations so you can be sure of the perfect fit, and we offer steaming and prepping, making sure your dress is 100% ready and perfect for you to walk down the aisle.
We won't rest until you are 100% happy with the finished product; We don't rest until we are 100% happy with the finished product, this is our absolute promise to you.
As a Bride, you shouldn't accept any less than the full service of in-house alterations when you choose where to shop for your wedding dress and our seamstresses, between them, have over 150 years of expertise and we're incredibly proud of the work they do.
You should expect the opportunity to have your dress hand finished by experts, with every stich, every bead, every button & every zip, inspected.
You should expect your dress steamed, pressed, and prepped by staff who are trained to ensure that everything is perfect and just as it should be.
We use industrial sewing machines to accommodate any size or style of wedding dress and all our dresses are expertly hand finished so that, once a wedding dress has been altered, you cannot tell that it has been altered at all, it is Designer perfect.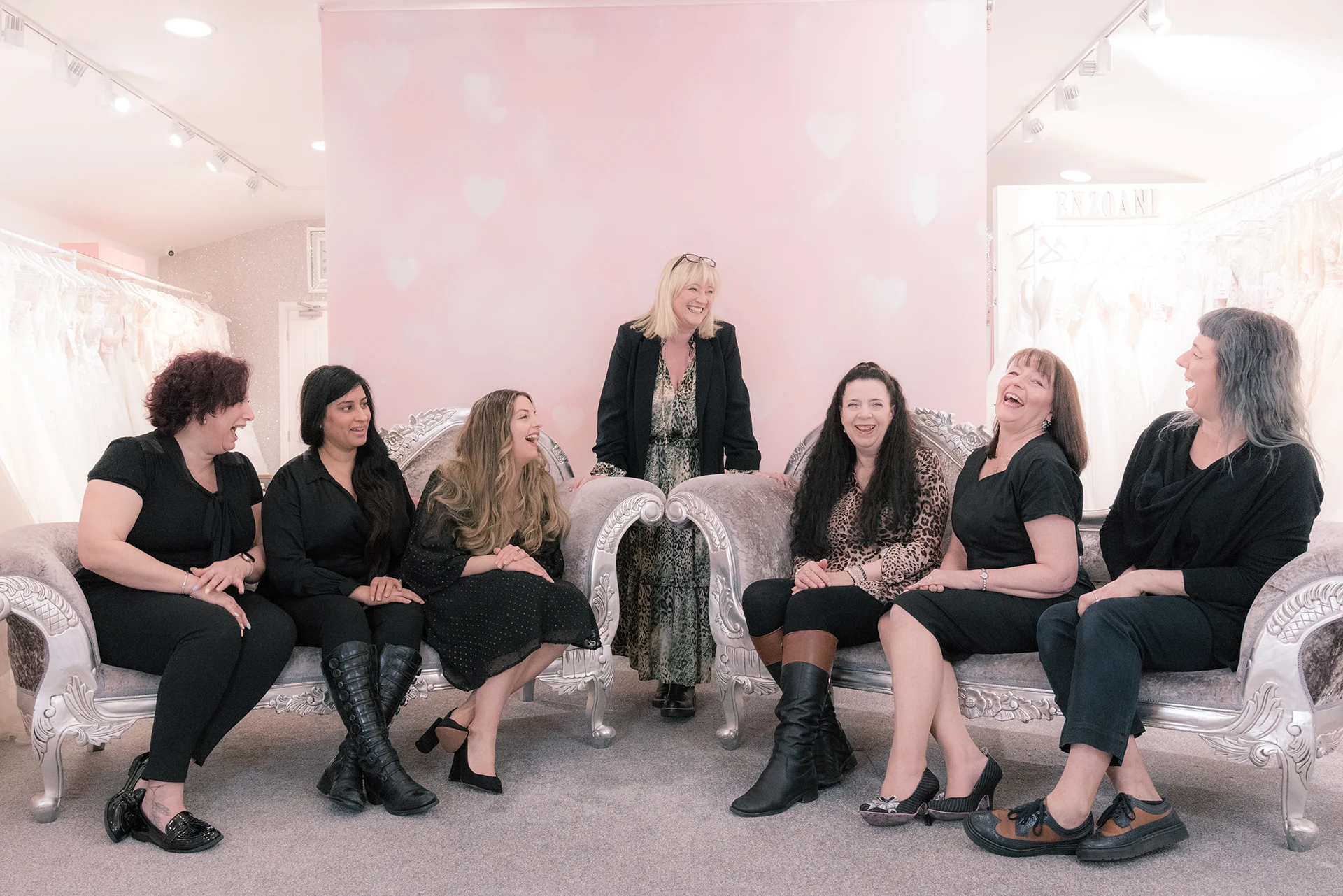 We can customise your design by adding sleeves which can come in a variety of lengths—short, mid-length, or long, such as, a bell sleeve, cap sleeve, Bishop Sleeve, butterfly sleeve, flutter sleeve, puff, cape, balloon, leg-of-mutton. We can add corset backs or do custom coverage with the addition of modesty panels. We can add pockets or add a bustle to dresses with a train so you can move around and dance the night away! We can alter all kinds of delicate fabrics including silk, beaded fabric, Mikado, Chiffon, and lace.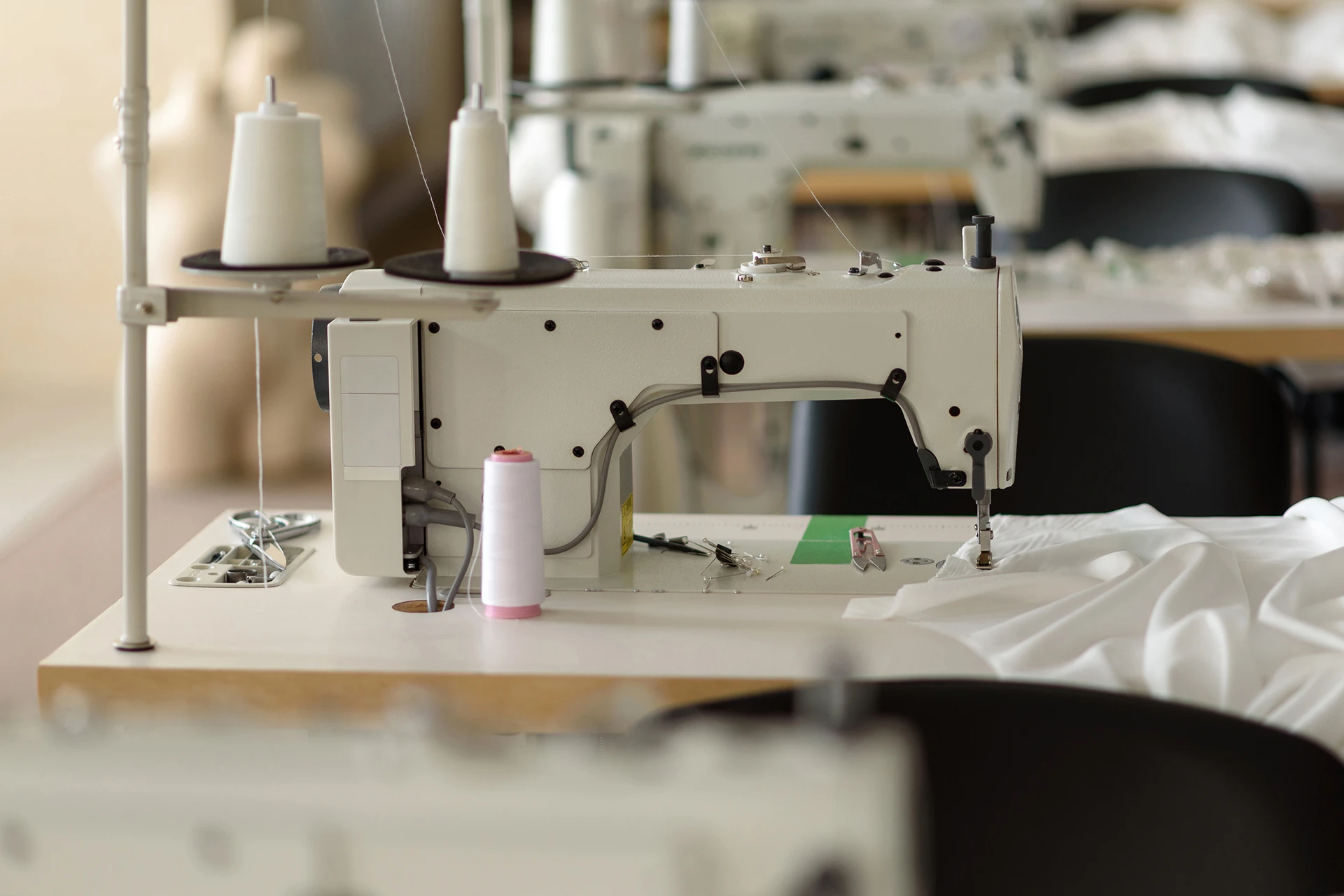 Here's a price guide of our alterations. Please note the prices are an estimate because every dress is different and every body in the dress is different. We will give you an accurate quote at your first fitting, but the prices below will help you budget for alterations.
The costs will vary depending on how much work is needed, however, given the importance of alterations to the overall look and feel of your wedding dress, it's worth building these costs into your budget.
We recommend starting your alterations 6-8 weeks before your wedding day and your final fitting will usually be 7-10 days before your special day.
So, when we say we offer the whole shebang, we really mean it. Accept nothing less.
(£45 - £85 IN ADDITION FOR BEADWORK/LACE)
CORSETRY (EXCLUDING FABRIC)
CORSETRY (INCLUDING FABRIC)