The biggest event of the bridal industry is the Harrogate Bridal Show where the very best Designers in the Industry from across the World along with almost every Bridal store in the UK and Ireland and hundred of overseas visitors gather together to do business and buy from the following years new collections. We were in the running for Best Bridal Retailer.
I love this show more than any other…well…(maybe Barcelona has the edge on the weather!) but really it is a truly magnificent Trade show where I am inspired, many times overwhelmed and always in awe at the choice and designs created. Exquisite laces, soft tulles and stunning crisp silks in abundance make for heady displays which we must be really focused with and not get carried away by. Always with my brides in my minds eye, I buy collections from the very best in the industry, Mori Lee, Ronald Joyce, Sottero & Midgley, Justin Alexander, Mooshski and Enzoani.
There are many social events happening over this 3-day, 4 night event, the most exciting for all bridal shop owners being The Bridal Buyer Awards, hosted at the Harrogate Convention Centre, this black tie event attracts hundreds of guests, not just retailers but suppliers, designers and the media.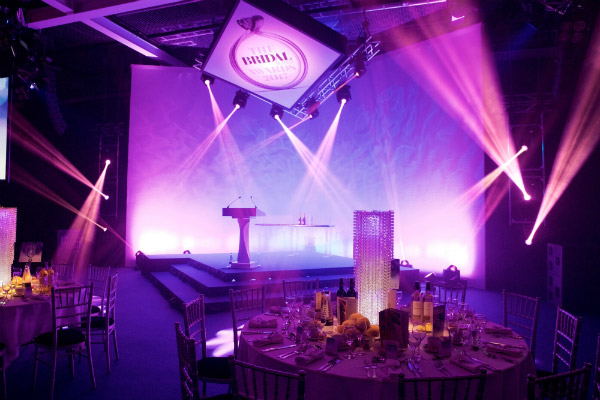 The finalists had been announced a few months before and I'm delighted to say The Dressing Rooms was up there! In my mind, we really were playing with the big boys so there was no way little old me from Halesowen had got a chance, but it was an absolute honour to have been shortlisted, so I was more than happy with that.
I was so busy that day, working, buying, concentrating, dashing from one designer to the next, trying to cram in as much as possible to get the most out of my time there, that I just didn't have time to get ready for a 7pm start. So, a quick dash back to our apartment, a wash, a bit of makeup and a clean frock and I was off to the Awards.The Dinner was lovely and much need after such a busy day and then the Awards began.
One announcement later…. OH MY DAYS!!!!! TOTAL SHOCK!!!
Best Bridal Retailer ENGLAND – The Dressing Rooms Halesowen
The Dressing Rooms Halesowen – announced as Best Bridal Retailer ENGLAND!! By my peers!! This was just totally unexpected!! I can't even begin to explain to you how shocked, delighted, overwhelmed, amazed I was!! The first words out of my mouth? … "I didn't do my hair!"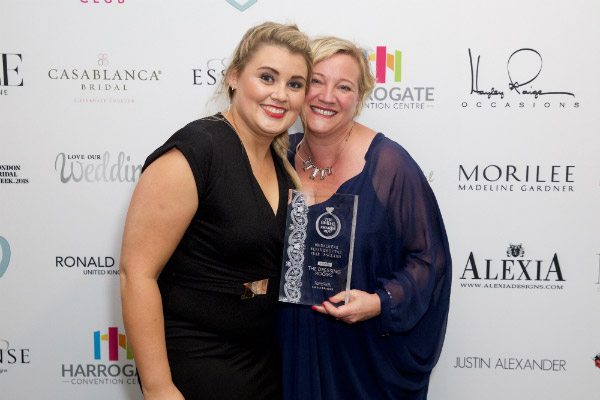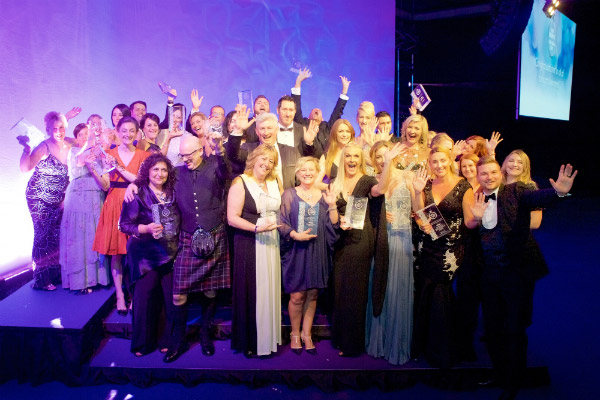 Well, I can honestly say, I really never expected that! I do my bridal thing every day because I love what I do, I have THE BEST TEAM and its down to them that this happened. Their hard work and dedication to TDR Brides is unmeasurable, they're a crazy lovely beautiful fun loving hardworking totally committed bunch of ladies who I am truly thankful for every single day.
I have learnt only this…. Rebecca! For goodness sake! Next time… DO YOUR HAIR!!