Although the focus is always initially on the actual wedding day and that first visit to the wedding dress boutique to choose your fabulous wedding dress, the wedding reception is equally as important.
Your special wedding day is all about declaring your love for each other and the ceremony with you as the bride holding centre stage in the beautiful gown you have commissioned at TDR wedding dress shop.
But your wedding reception is to tell the world and your large numbers of family and friends that you are now officially Mr & Mrs, so it deserves a special venue.
Let's take a look at some options in and around Worcester.
Worcester Golf and Country Club
With several function rooms available for hire and a number of rooms suitable for small intimate wedding receptions or larger rooms holding up to 100 people, Worcester Golf Club is a great venue for your wedding reception. There is disabled parking adjacent to their front door and the building has access for wheelchairs, as well as disabled toilets central to all hospitality rooms.
A traditional bridal gown from our wedding dress boutique is not really suitable for a round of golf, but you will love the photograph opportunities on manicured lawns and with the beautiful countryside as a backdrop.
Your wedding reception guests will also be happy to enjoy the magnificent views of the course from the clubhouse or from the patio while indulging in a selection of light snacks and a drink at the bar.
The attentive staff are there to make your day as special as they can and you can arrange themed decorations if required. Keep an eye on the new husband, he might slope off to the putting green.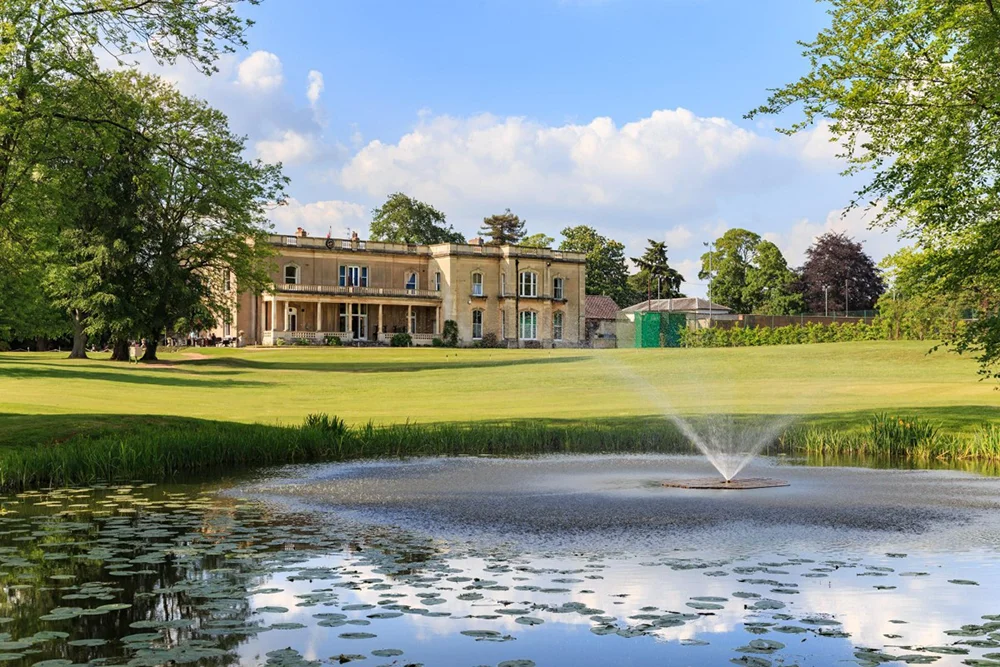 For a fun and relaxed wedding reception venue that is a treat for displaying wedding dresses, Bennetts Willow Barn invites you to explore their rustic wedding venue.
Bennetts is a reception venue that really says something different about your day and who you are as a couple. With glamping accommodation on site, enjoy delicious home cooked food in their unique and spectacular yurt marquee and its outdoor area, before moving into the new barn style party room for music and dancing.
Once dusk falls, enjoy the warmth of a wonderful fire pit, with marshmallows provided for toasting over the fire with fairy lights all around you. Fantastic sunset photos in your stunning TDR wedding dress shop creation.
They have a range of catering options, all of which are prepared in house by their catering team, with hog roasts and pizza ovens being some of the most popular options.
The yurt marquee is available April to September for wedding receptions due to weather limitations, but if you would like to hold your reception at Bennetts, their barn is available all year round.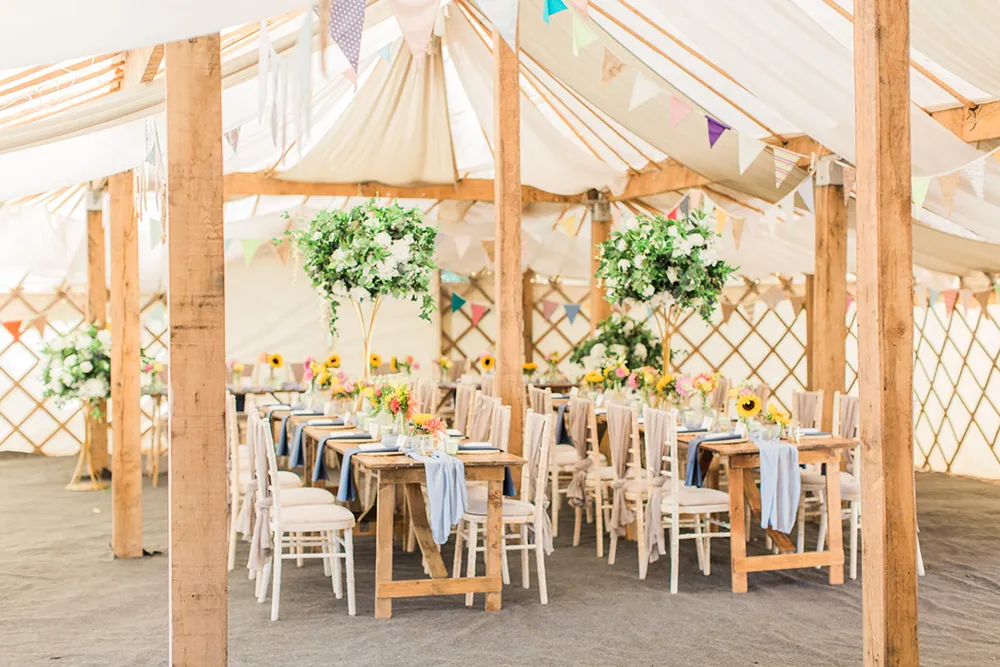 Looking for a rural themed wedding reception venue with a great location on the outskirts of Worcester?
Oakfield Gardens is located at The River School, Worcester. The venue offers a stunning backdrop of rare trees and flowers encompassing almost the entire grounds making this a beautiful setting and backdrop for your special day.
The kaleidoscope of colours against your gorgeous TDR wedding dress shop bridal gown, deliver vibrant wedding photos to be treasured forever.
The 9 acre gardens are also home to seven beehives which we love as places of harmony, open communication and domestic stability. A great blessing to every new marriage celebrated here and wedding dresses with a few Bees doing a flyby are nature's gift to your day.
With their Luxury Tipi range being able to be fully customised to suit your needs,  the 'tents' are wedding reception ready, but do liaise with the experienced and helpful staff and get as creative as you like inside this incredible space.
With panoramic windows overlooking the Malvern hills and bamboo lantern lit walkways, Oakfield Gardens are ready to take your event to the next level.
As a magical rural touch you can even order personalised honey jars as party favours. Don't get any on the wedding dress!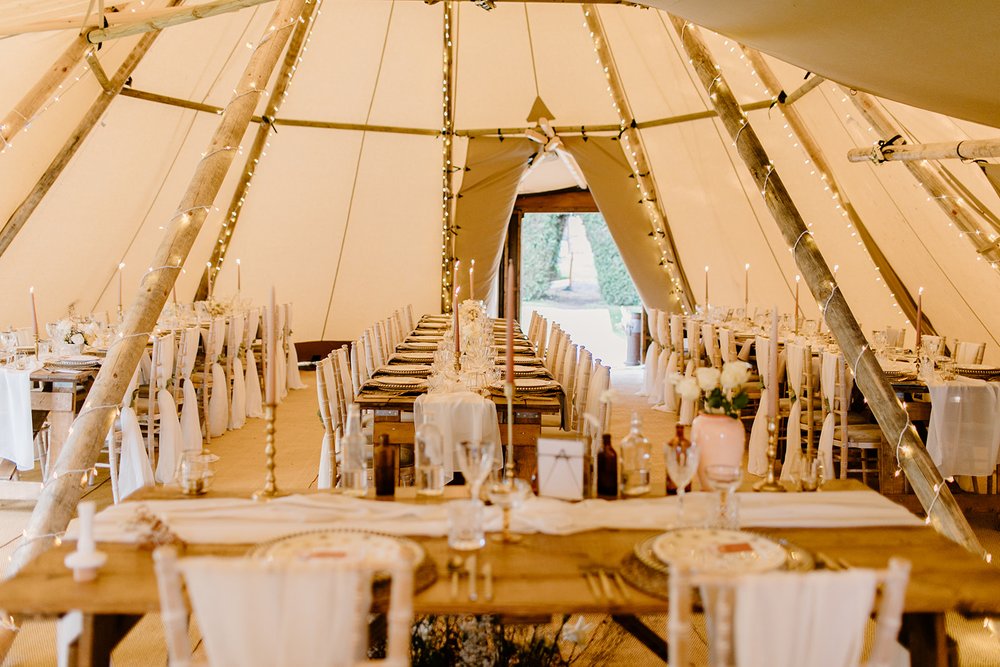 Even though Worcester Porcelain is famous across the world, did you know that many of the spaces at Royal Porcelain Works are available to hire for both private and commercial use, making them  a stunning option for your wedding reception.
The secure Gallery space is perfectly placed within their wonderful centre for the Arts. With the adjoining Studio space, you have the option to extend the space further, catering for up to 115 people offering a wonderful backdrop for a wedding reception to remember and your wedding dress will look even more beautiful as a TDR bridal boutique work of art, amongst the exhibits.
The Hall at the Royal Porcelain Works offers full stage lighting and a range of audio visual equipment linked to a state of the art sound system and controlled remotely. A fantastic option for live music or playing the video from your big day at the wedding reception. 
The Hall is the ideal multi-purpose facility with capacity for 140 with flexible seating and table choices for the perfect wedding reception.
The porcelains are as delicate as wedding dresses, watch the arms when you're dancing in celebration.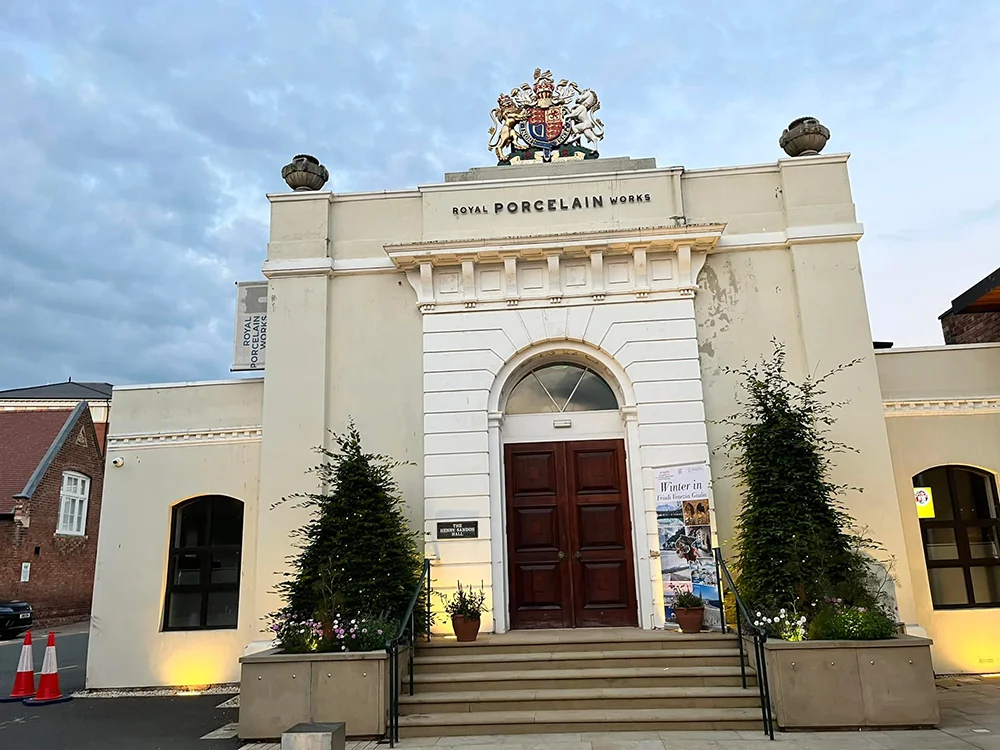 In the heart of Worcester and the home of summer jump racing, Worcester Racecourse offers a truly wonderful venue for a wedding reception, and is steeped in horse racing history.
Set in a stunning location by the River Severn, offering magnificent views of the river and the historic city of Worcester with incredible food from their talented chef who can discuss menu options with you, from canapes to buffets or international themed foods. Worcester Racecourse has all the right ingredients for the perfect wedding reception and their dedicated team will work with you to make your special day enjoyable and memorable.
Their team has always gone the extra mile and in the past that has meant helping a bride and groom leave by hot air balloon. Food for thought as  a stunning wedding dress photograph?
The venue has several different rooms which offer a unique space for your big day so your guests can relax and enjoy the occasion with the Croft suite accommodating up to 250 guests for a wonderful reception.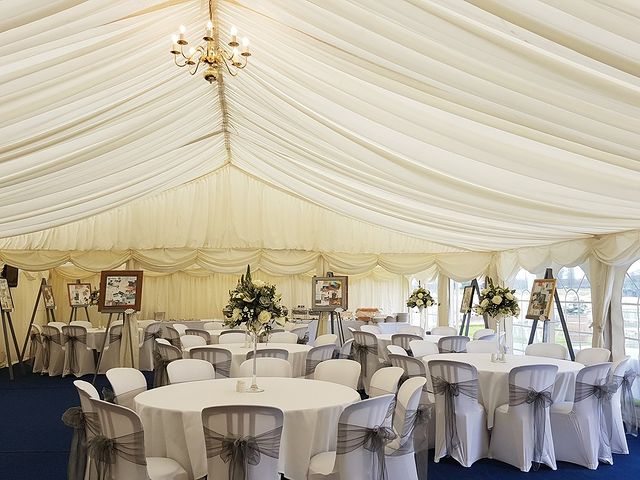 The Wrap
Brides in Worcestershire have some fantastic wedding reception venues to choose from and with your beautiful bridal gown from TDR wedding dress boutique, you will create memories to cherish forever.
With all our wedding dresses we can make last minute changes once you have chosen your wedding reception venue to match your personal styling.
Beautiful brides deserve the best and at our wedding dress shop that's what we deliver with every wedding dress we make.