We are proud to be recognised as the best bridal shop in The Midlands. TDR Bridal understands brides and weddings and exactly how important your special day really is.
A visit to our beautiful bridal boutique will show you why we regularly win awards, and we promise you our utmost attention to find you exactly what you're looking for and give you a memorable and fun experience,  as any award winning bridal dress shopshould.
You can be confident of professional service, great prices and a warm welcome. You are all VIP brides, and deserve the best wedding dress available.
But we like to go the extra mile to help you in this exciting wedding planning journey. It's not just the dress that everyone will be looking at but your venue is another big decision in the wedding planning process! Take a look at a few of the stunning wedding venues in and around Halesowen area.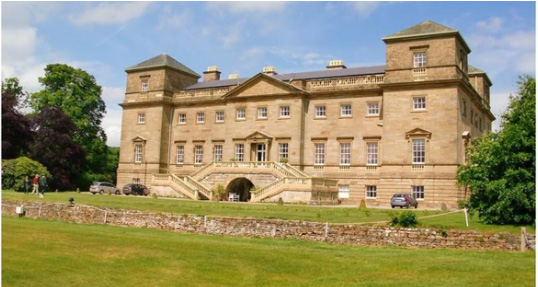 Hagley Hall is well known as an impressive local wedding venue, just 4 miles outside of Halesowen, and historically it is the last of the great Palladian houses, built in 1760.
Fully Licensed for civil ceremonies, civil partnerships and renewal of vows, the venue is just fifty yards from the church of St John the Baptist, which can offer a Church of England ceremony.
Brides can avail themselves of exclusive use of the opulent suite of state rooms, all with spectacular views over 300 acres of landscaped parkland. 
The most important day of your life deserves that extra special setting and if you do decide to bring your civil ceremony and reception to Hageley Hall, the staff and management guarantee a day to remember. 
The beautiful dress from TDR Bridal Boutique, deserves a setting like this.

We are lucky to have so many stunning wedding venues on the doorstep of our beautiful bridal dress shop, and Red House Barn is one of the best. With an eye pleasing mix of traditional vintage style and contemporary design, Redhouse Barn is a fantastic rural venue set in the beautiful Worcestershire countryside, a short 15 miles drive from Halesowen.
These barns nestle in 5 acres of grounds and beautiful mature romantic gardens, which can be available for outside receptions. They are the perfect setting to deliver your wedding day dreams, and those stunning photographs that perfectly capture your wedding day's memories forever.
As you sweep up the gravel driveway through the landscaped grounds, you'll feel glad you chose them to help host your wedding.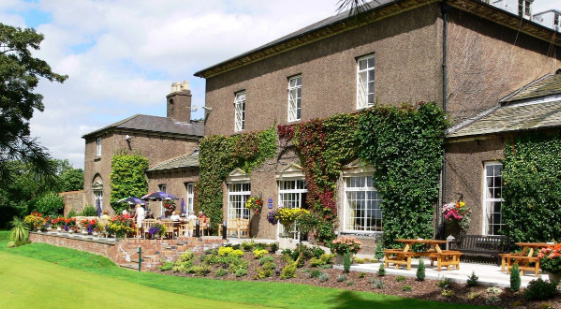 Golf clubs have grown in popularity as wedding venues as many are set in beautiful locations, and Halesowen Golf Club is one of them.
With its beautiful historic clubhouse that dates back to the 18th Century, formerly the home of poet and landscape designer William Shenstone, Its location makes it a very special venue.
Just moments from the West Midlands Motorway network and within easy reach of Halesowen, the venue's wedding packages have something to suit everyone. You will find beautifully appointed function suites with lots  of natural light and views out across the wonderful countryside and beyond to the Client Hills.
You have the perfect dress from TDR Bridal Shop, and now you have the venue for the perfect wedding. There is ample space and secure car parking for the bridal party and their guests.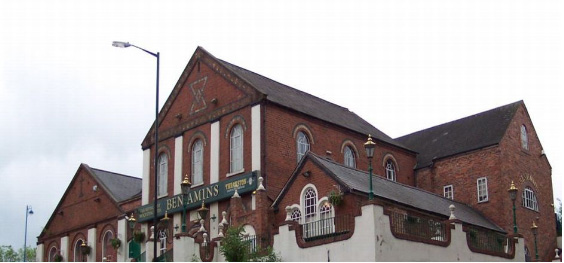 Benjamins is a Halesowen favourite and a sensational wedding venue in Halesowen itself. 
Benjamins opened in Birmingham Street, in December 1997, the building was originally The Primitive Methodist Chapel and supporting buildings erected in 1868 according to the stone over the main entrance.
They offer fabulous catering for all types of weddings including English, Asian, Caribbean cuisine, wedding breakfast, evening buffet and evening only events.
Some great nooks and crannies and architectural features to show of the stunning wedding dress from TDR Bridal Boutique
Benjamins can cater for up to 450 wedding party guests and up to 650 if the whole of the building is used.
Haden Hill House Museum and Haden Old Hall
How about a night at the museum? No it's not the next installment of a Hollywood movie, but something a little different for your special day. TDR Bridal dress shop, love things that are a little, out of the box.
Haden Hill House Museum is a unique setting for a small and intimate wedding ceremony.
The friendly staff love weddings, and are always keen to offer help and advice on the service available, and you can marry at Haden Hill House on any day of the week. When we talk to venues we love it when they share the same dream, and the Museum wants to deliver the wedding of your dreams.
With a recent refurbishment in 2019, there are now fabulous new curtains and flower arrangements in the Oak Room which make for a fantastic romantic backdrop to your ceremony.
And finally
TDR Brides feel happy, fun and confident, they have been on a journey like no other, and we have been there for them every step of the way. TDR bridal shop love making your wedding dress dreams come true. Book your exclusive bridal experience today, let's make some magic happen!