Set in the backdrop of the stunning Malvern Hills, today we take a look at the best wedding venues in Worcester for your wonderful wedding day and to show off your stunning wedding dress from TDR Bridal Dress Shop.
With its attractive jumble of Mediaeval, Tudor, Georgian, and modern architecture it has the feel of a small town, and is blessed with some great wedding venues.
Once you have chosen your venue then let us know when you visit our Bridal Boutique and we can help you choose the perfect wedding dress for the venue.
Curradine Barns in Worcestershire is everything anyone could have dreamt about as a wedding venue and any of our wedding dresses from TDR Bridal Shop will look stunning in this wonderful location.
The Barns are set amidst acres of rolling countryside that create a wonderful romantic surrounding as the backdrop for your wedding day.
The venue offers the opportunity to say "I do" in the beautiful Granary Barn or the idyllic seclusion of the gardens under the gazebo. They can serve delicious canapés and cocktails in the sun soaked courtyard and a spectacular wedding breakfast in the all new Barley Barn. An inviting bar and lounge for mingling with guests, purpose-built reception spaces are also available.
With indoor dining for up to 150 guests, plus their lovely courtyard and secret garden for those fantastic wedding dress photographs, this venue is on the list of many Midlands brides.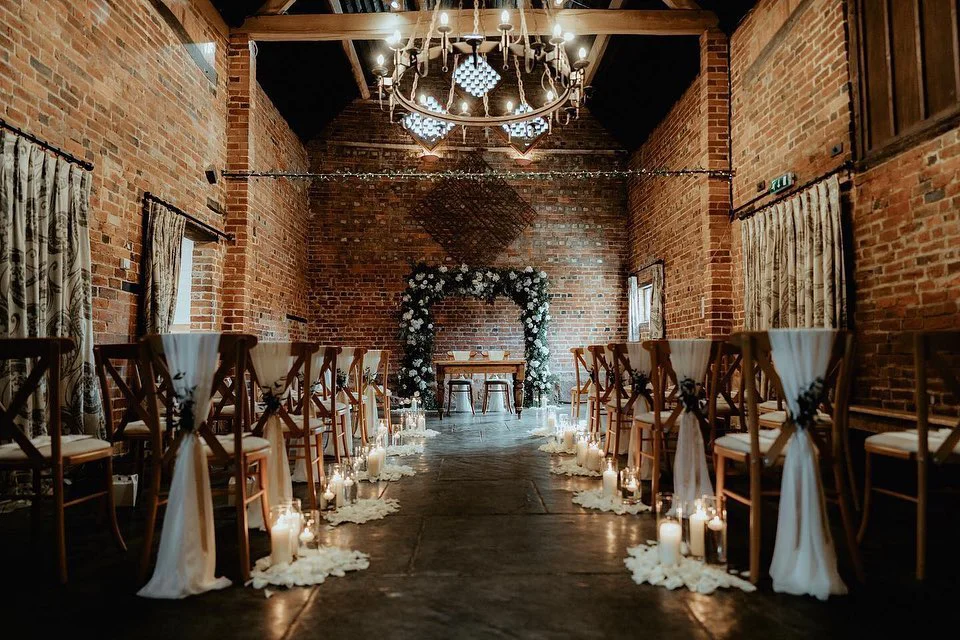 Weddings at Stanbrook Abbey guarantee you a day you'll never forget. The breathtaking architecture as you approach this historic building gives you a taste of what's to come.
All the fun and effort in our Bridal Boutique will be worth it when you discover dramatic stone cloisters which blend effortlessly with contemporary interiors for those very important wedding photographs.
The beautiful stained glass windows and towering arched ceiling offer a breathtaking backdrop for your vows. And your guests will have a front row seat in the hand carved wooden pews.
How about exchanging your vows under an open sky, surrounded by an oasis of green in the hotel's private garden as your guests can watch the ceremony unfold with a view of the tranquil Willow Lake and admire your stunning bridal shop wedding dress.
A special venue for a very special day.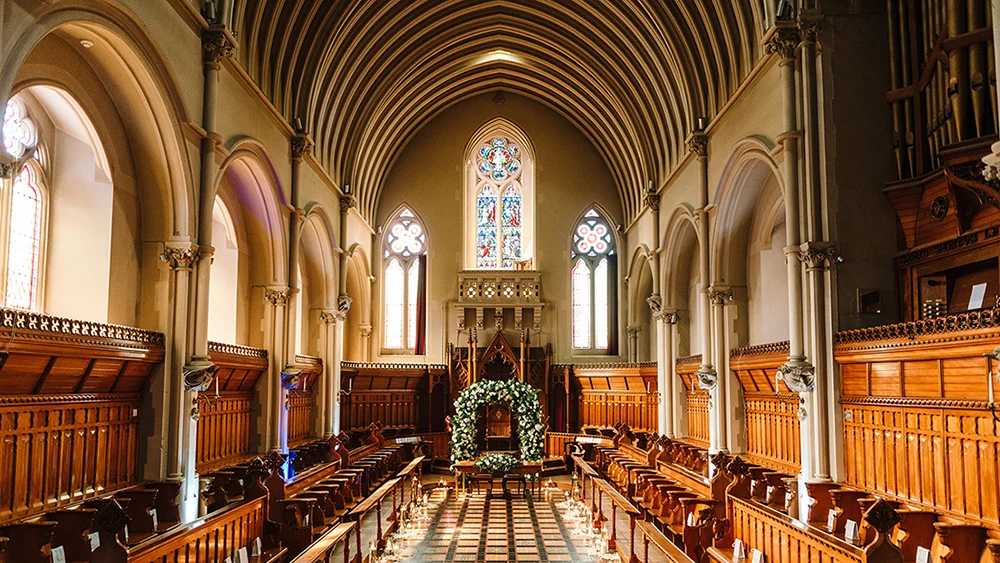 You and your bridal party will be assured of a warm welcome when you book your big day at Barns & Yard of Hanley Hall. Their Tudor barn and farm cottages have been artfully restored and renovated to create a unique venue for weddings, celebrations, feasts and festivities. Boasting a blend of historic period features and contemporary design.
Barns & Yard sits against the stunning backdrop of the Malvern Hills which is a renowned area of outstanding natural beauty. What better location for a beautiful bride in a stunning TDR bridal shop wedding dress.
The venue offers a blank canvas, but they are anything but bland. You can put your own stamp on each of the spaces, whether your preference is for simple elegance, artful quirk, or all out opulence, and they are licensed for civil ceremonies. 
Visit our bridal boutique and choose your fabulous wedding dress as the big day is approaching fast!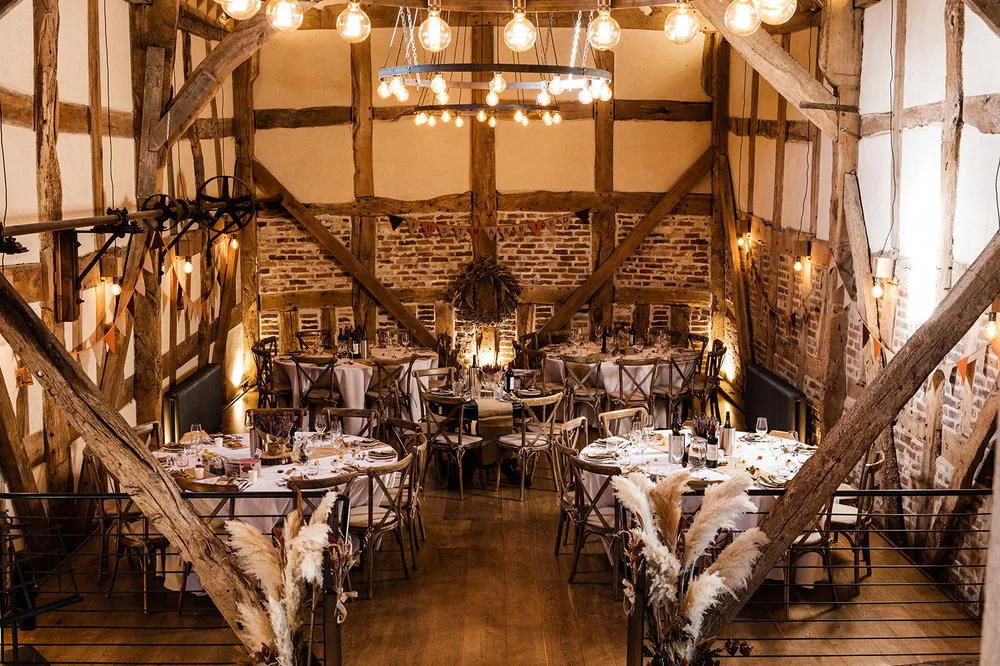 The absolutely stunning Guildhall in Worcester offers a central location to hold your wedding and has several rooms, including the old prison cells, licensed for your ceremony.
The landmark unique Grade 1 listed building offers a range of packages to suit your wedding requirements. The Guildhall is a truly beautiful building which dates back to 1721 and boasts impressive historical décor and has hosted royalty on a number of occasions.
The Guildhall does not offer catering and is happy for you to arrange your own caterer for your dream day.
A truly splendid wedding venue with a huge range of spaces and features for some of the best wedding photograph opportunities in theMidlands.
As you enter in your fantastic bridal boutique wedding dress, your heart will skip a beat.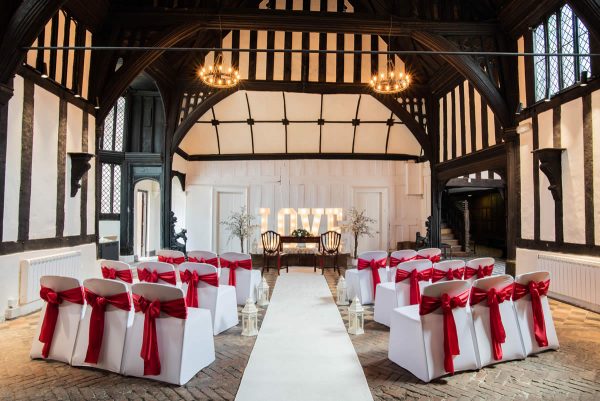 The Bank House Hotel is a unique hotel in Worcester with everything you could possibly need for your wedding day.
Nestled in the heart of the Worcestershire countryside, the Worcester hotel combines modern style and comfort with the meticulous attention to detail which only a family business can achieve and is proud to be known as one of the finest hotels in Worcester.
From the moment you walk into the Bank House to the moment you exchange vows and celebrate into the evening in your gorgeous wedding dress, their experienced team will do everything they can to make sure your day is as you've dreamt it would be.
Everything is made available to the bride as you arrive to get ready with your stunning TDR bridal dress shop creation and you also get to enjoy the most stunning Honeymoon Suite in Worcestershire.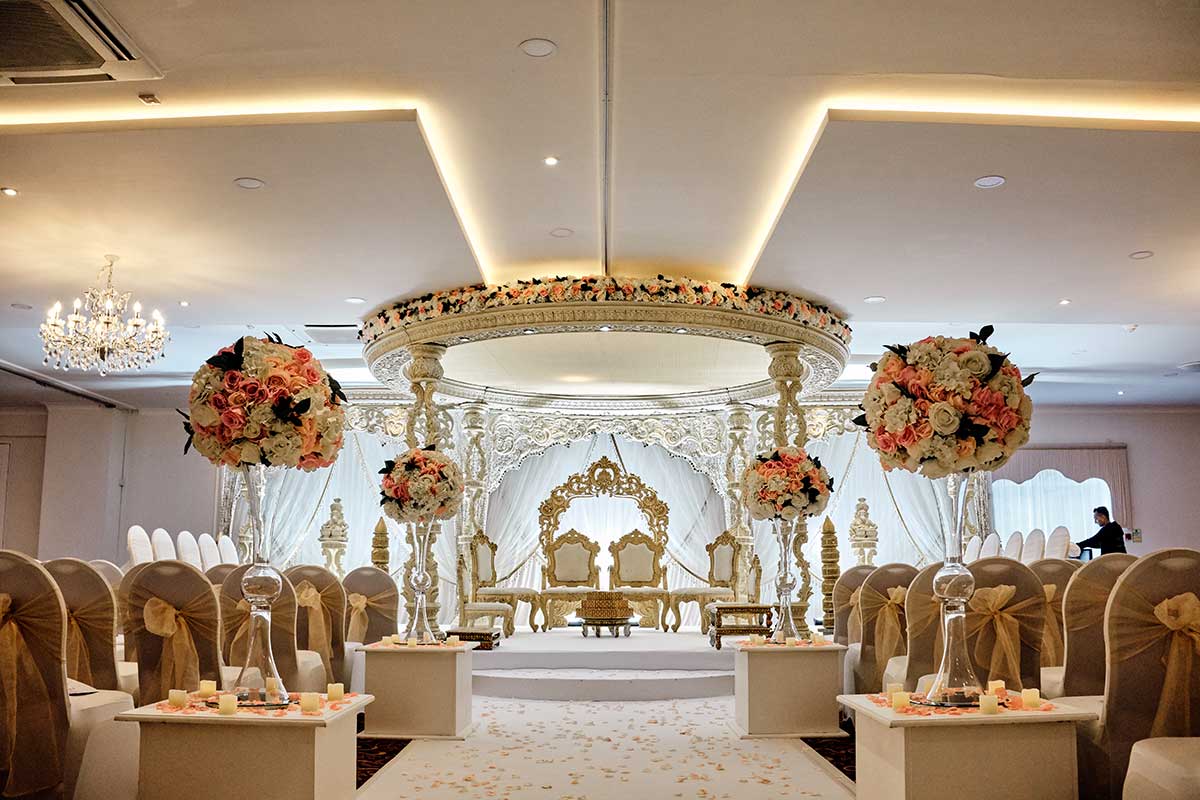 The close
Worcester is a wonderful place to have your wedding ceremony and for spring and summer weddings, the Malvern Hills make a fabulous backdrop.
At TDR Bridal Dress Shop we create wedding dresses to suit every style of wedding you can dream of and make sure that you look and feel wonderful.
Your wedding dress is as big a part of the day as you are.
Let TDR Bridal Boutique make you feel special.