A beautiful wedding in the Cotswolds for this gorgeous couple who were school mates, then colleagues and finally a married couple! Photography by Chloe Ely Photography
Abbie + Jake
Photographer : chloeelyphotography.com
Venue : hyde-house.uk
Your dress designer : Justin Alexander
Flowers : thenativeflorist.co.uk
Stationery : thefriendlypaperco.com
Shoes : ASOS
Accessories : Veil – TDR
Hair : kbhair.com
Makeup : clairebachemakeup.com
Cake : cotswoldcheese.com
Ceremony band or musicians : @ollie_trumpet
Reception band/DJ : manytonesmusic.co.uk
Reception tables : valleyfurniturehire.co.uk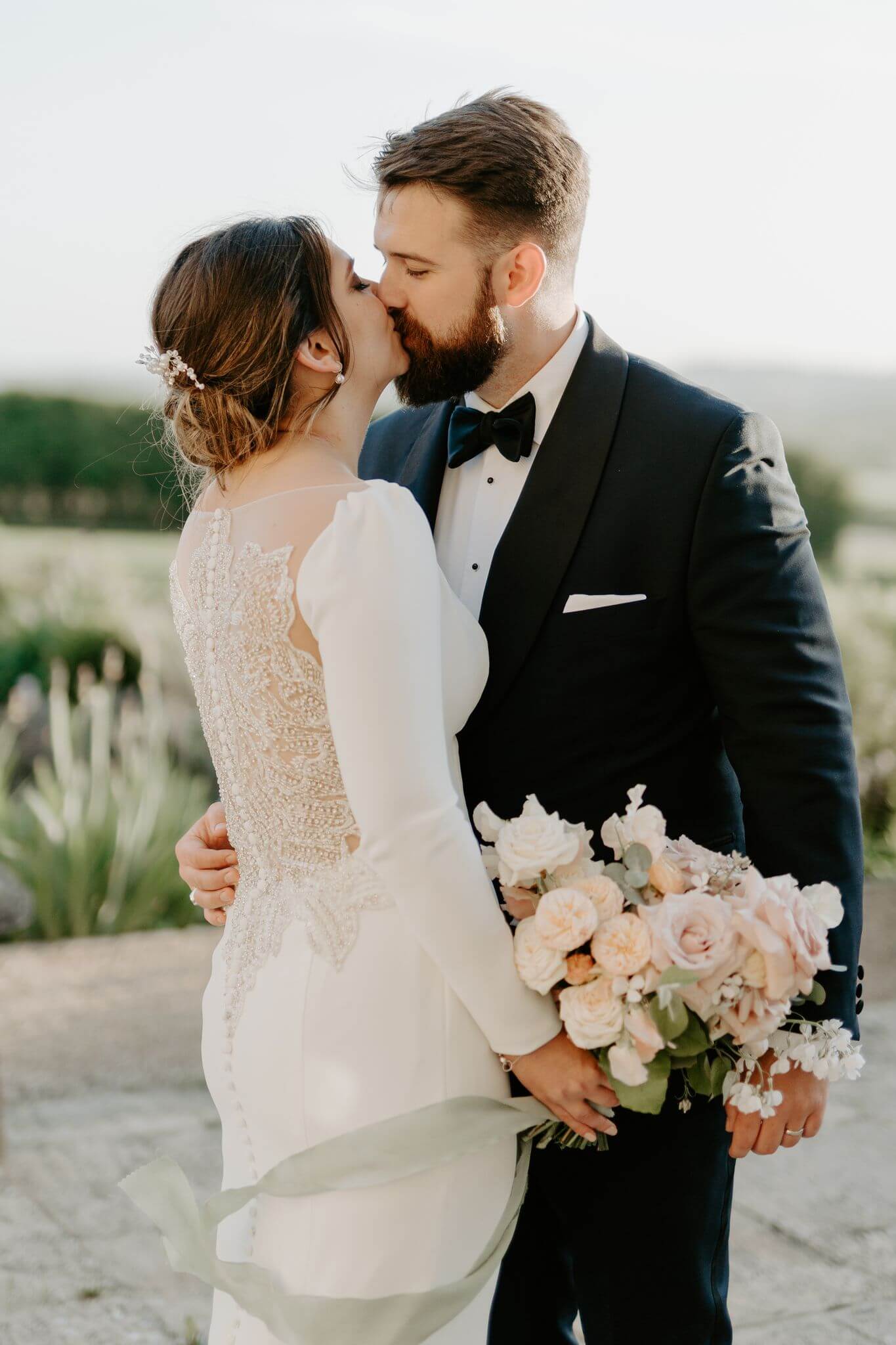 How did you meet?
We were in the same year group at secondary school so knew each other from the age of 12. After school we worked at the same hotel too but didn't get together until later on when we were 22 after we had pursued new careers and bumped into each other on a night out!
How many dresses did you try on before you found the one?
The dress I chose was the first dress I tried on! However I tried on about four more to be sure the first one was THE one. It's true what they say : you know when you know!
Was there a theme or colour scheme for your wedding?
Natural colours, greens, pinks, whites. Our theme was timelessness. We wanted to make sure that when we look back at our wedding in 50 years time, it will still feel elegant and timeless.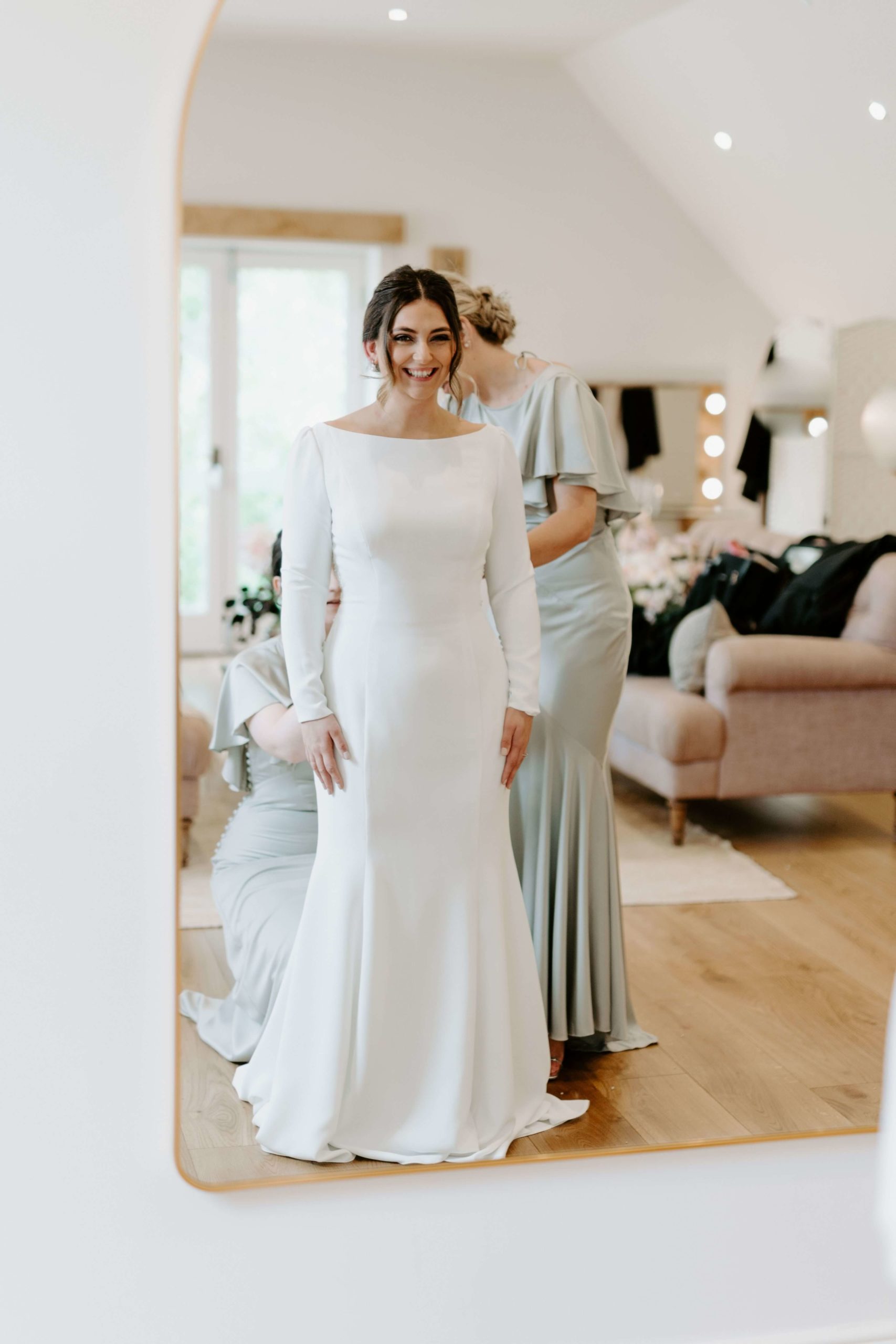 How did you decorate your venue?
Our venue is stunning on its own however the arrangements provided by our amazing florist made it that more beautiful.
What music did you choose for the ceremony? Why?
I walked down the aisle to Kina Grannis' version of Can't Help Falling in Love it was so emotional and there wasn't a dry eye in the house!
What were your best decisions for the wedding?
Our suppliers! Each one brought something so special to our big day which all came together to make the most beautiful day of our lives. Also having a black tie dress code, everyone looked so elegant and enjoyed dressing up!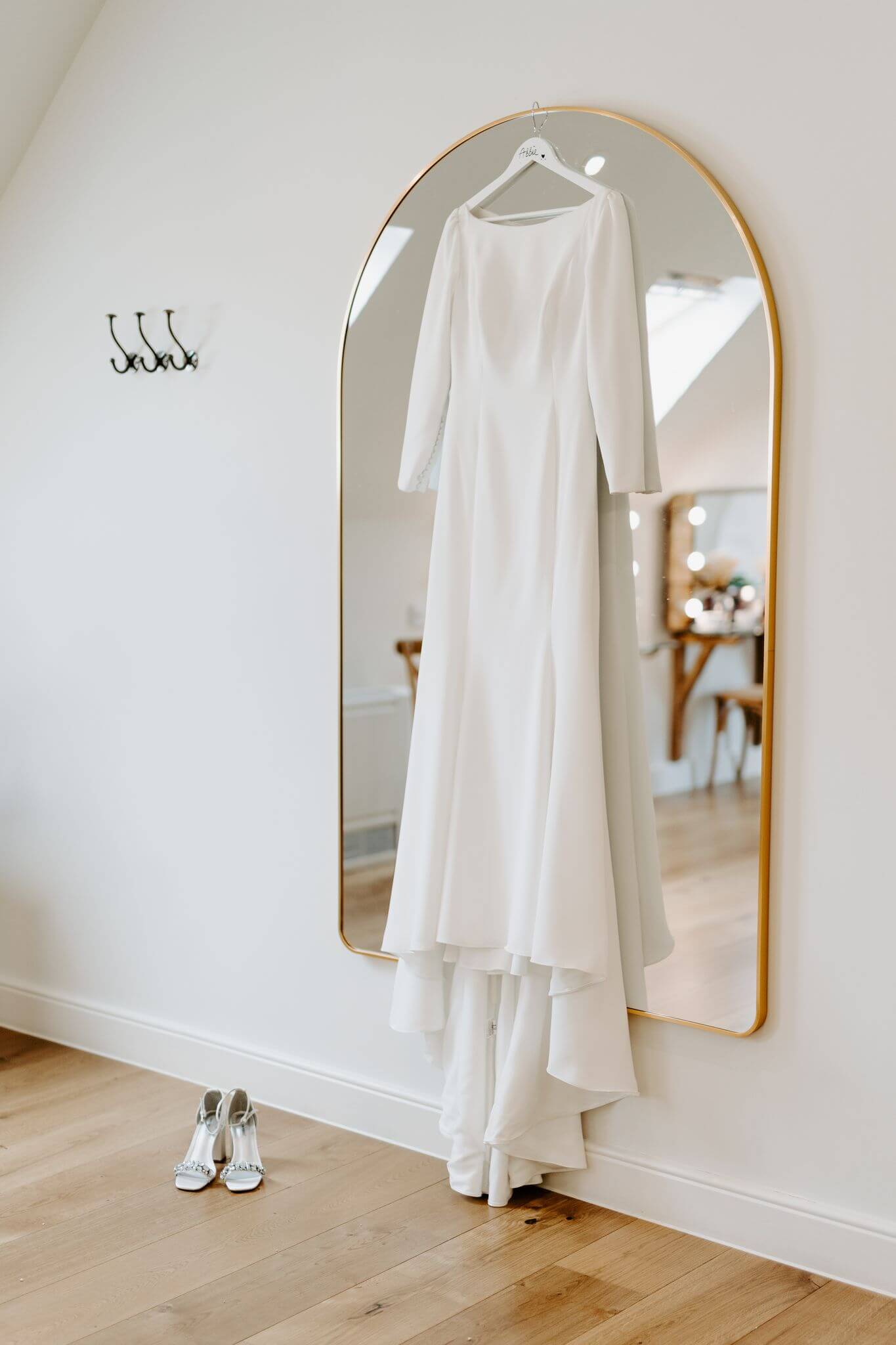 What advice do you have for other brides?
Enjoy the initial planning! Do your research into each decision you make and try not to let it get on top of you. Enjoy it, you will look back on the most stressful parts afterwards and still wish you could do it again! Also, on a sunny day before your wedding, go out and capture the sun in a box. Release it on the morning of your wedding and you will have a lovely sunny day! Trust me, I thought it was bonkers too when a friend told me to do this but it worked!
What was your budget?
Whatever your budget is, double it!
Did you make any cost savings, and how?
No! We spent way more than we had planned however it was all worth every penny.
What were your favourite moments?
All of it! Getting ready with your girls in the morning, walking down the aisle, the speeches, dancing the night away with everyone I love!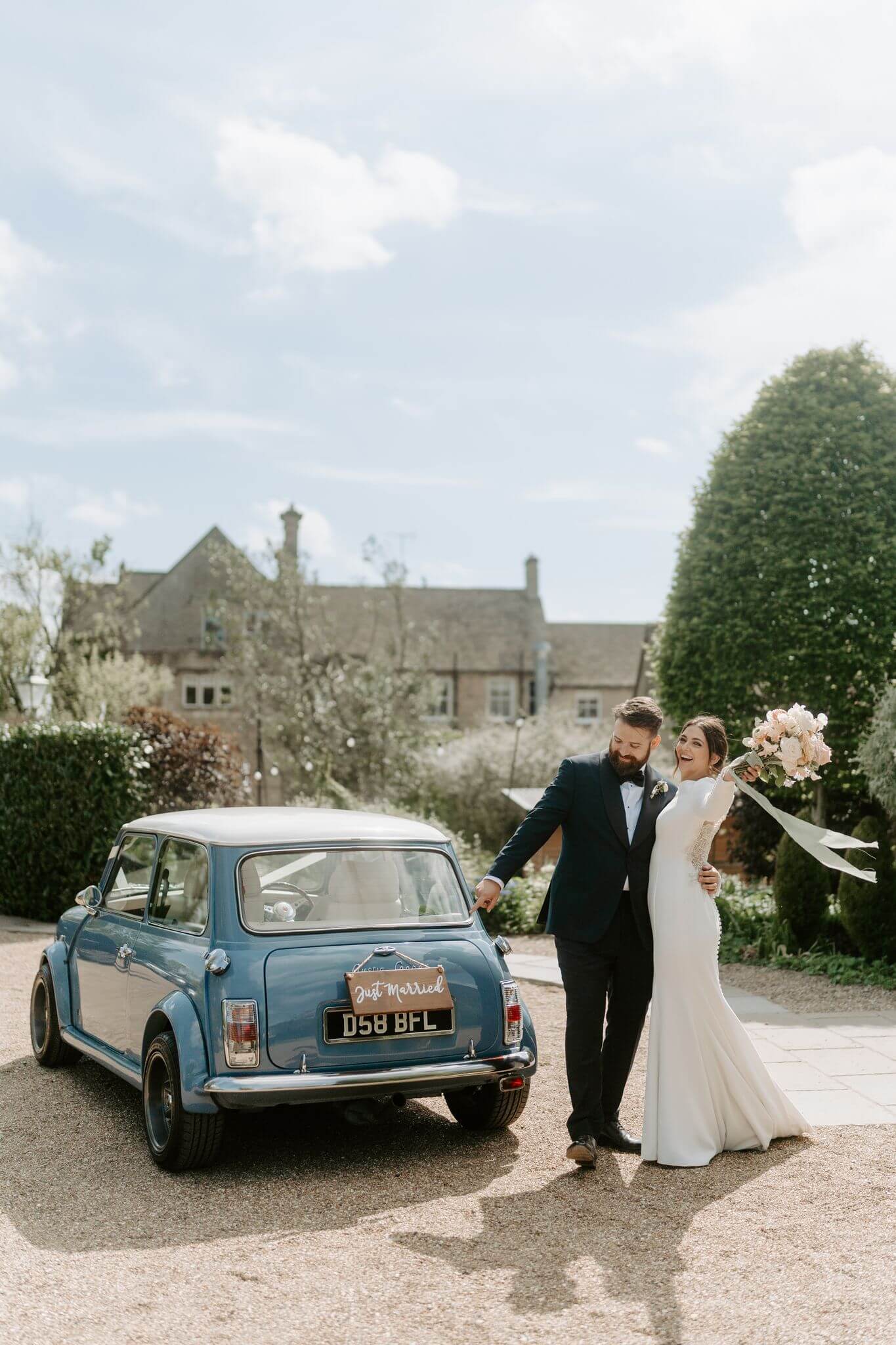 Any funny things happen? Embarrassing moments?
 Not really! Apart from usual wedding guest drunken antics!
Did you follow all the traditions?
Not too much, my bridesmaids helped me with the something old, borrowed and blue though
What were the challenges of planning and organising the wedding?
Covid! Our photographer cancelled on us, guests pulled out a day after the table plan was printed… There will be many challenges! But it felt like everything happened for a reason in the end and we wouldn't change anything now!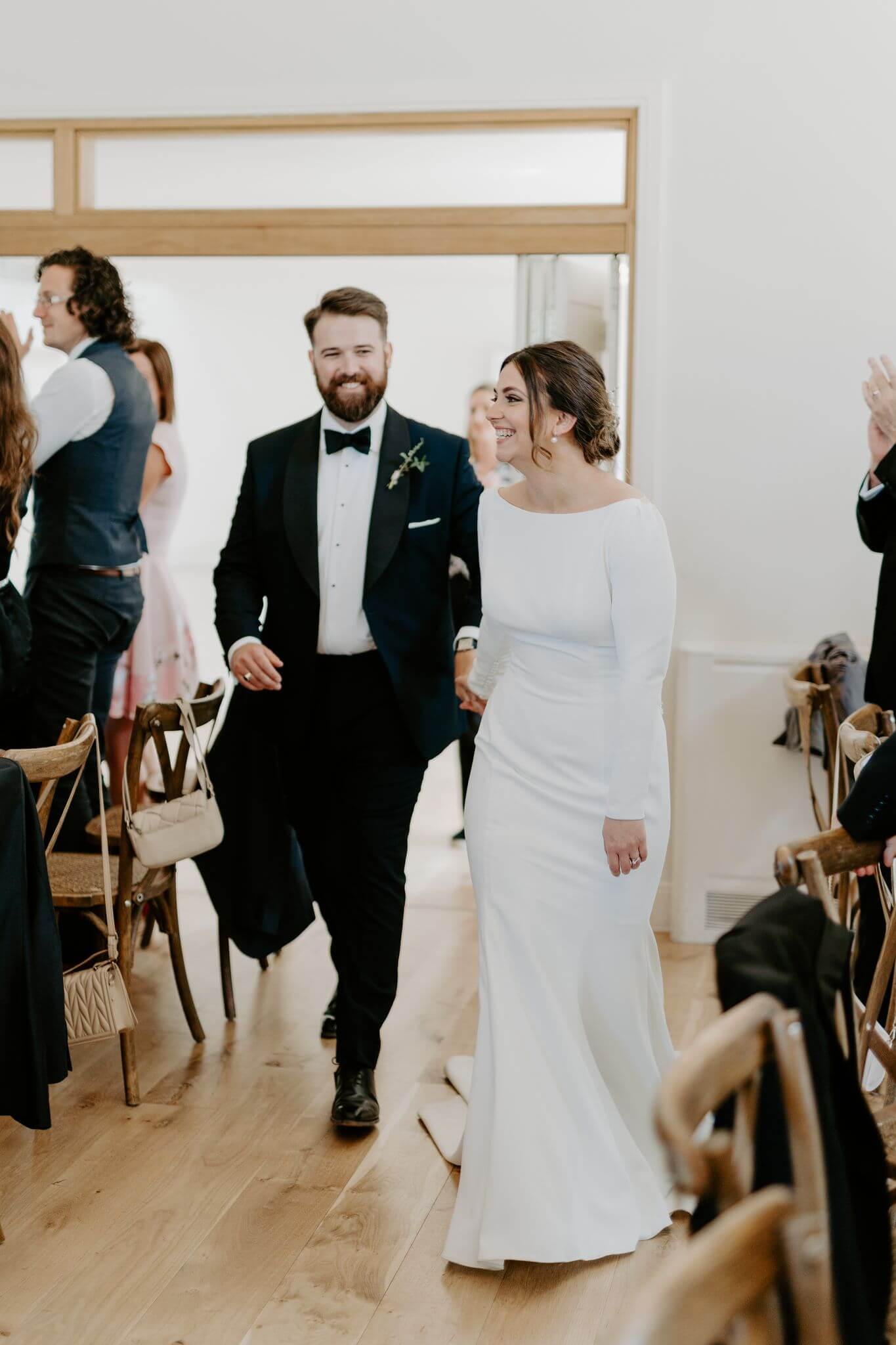 Any regrets?
Anything you would have done differently, or included with hindsight? Nope! We're absolutely thrilled with how everything turned out and wouldn't have changed it for the world, any hiccups or mishaps are part of our day now!
Have you got a message for our team?
A huge thank you! The girls at TDR are so lovely and fantastic at their jobs and nothing was too much trouble. Huge shout out to Lisa the seamstress too for making my wedding dress feel like it was made for me!