On Wednesday we had our Brand Ambassador Training Programme for our amazing Designer Enzoani. We have carried this label instore for 10 years now and every year we are just amazed by the forward thinking designs that KC, the Designer creates. His fit on every dress is just like a second skin and every bride who try's an Enzoani dress will just fall in love all over again.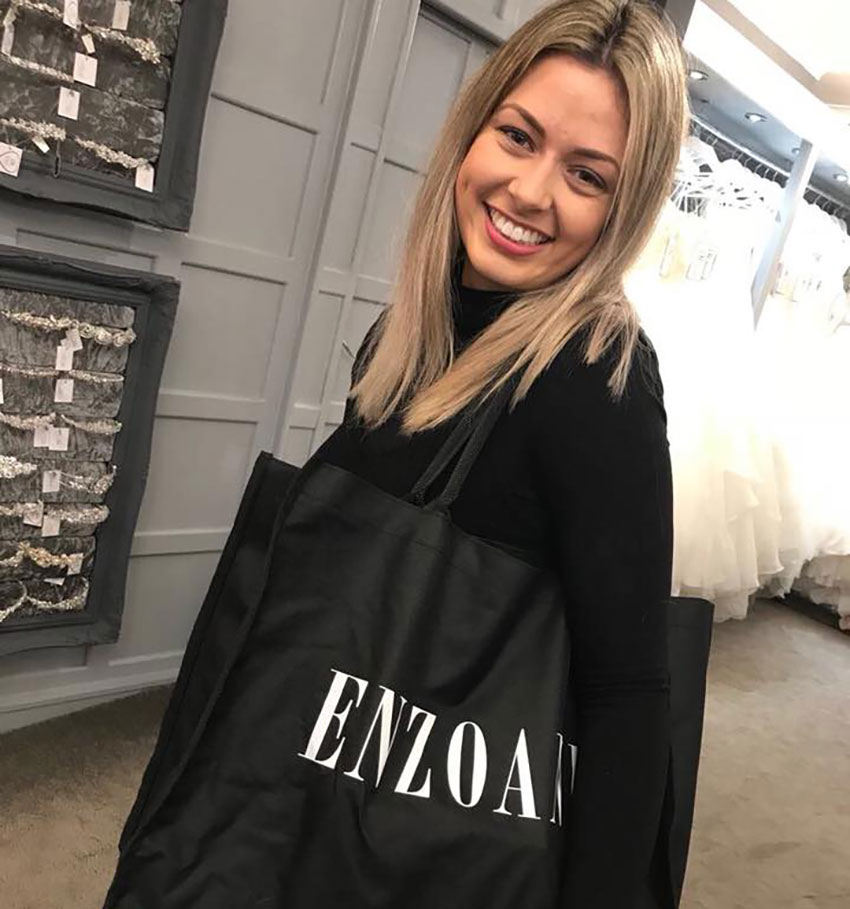 Enzoani Platinum stockist, now Enzoani Brand Ambassadors
So, being an Enzoani Platinum stockist for the last four years, we were delighted to find out that we have qualified to become Enzoani Brand Ambassadors. This entailed a rigorous training programme for us all, with tests on our knowledge throughput the day and a certificate if we passed.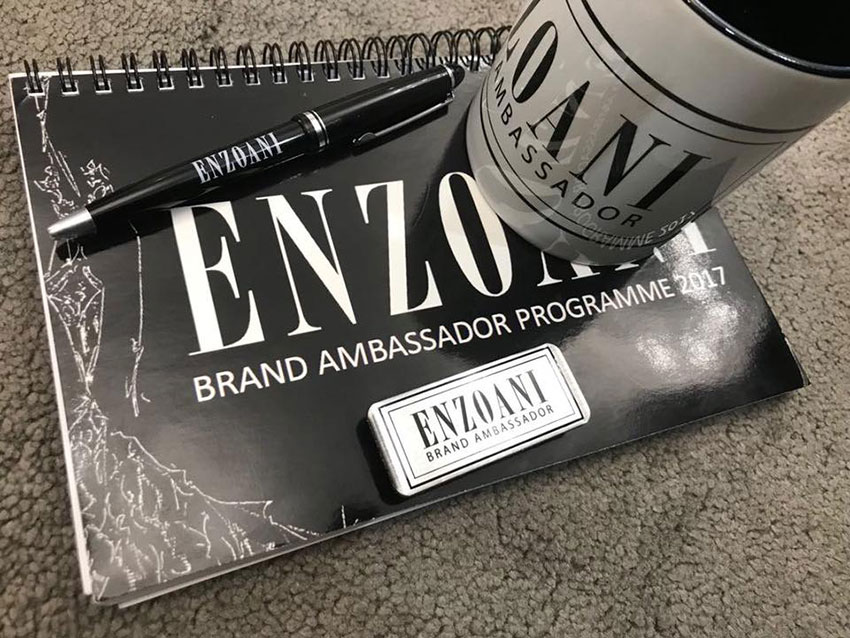 We started prompt at 10am with a video of the offices, distribution hub and quality control standards in place. This was followed by every single bit of information you could possible imagine about all things Enzoani, from the Designers credentials, the fabric choices, the measuring, including Made To Measure, the additions and changes that could be made, lead times, why they take so long, the work involved on every single gown before it leaves HQ, their seamstresses, the hand beadwork, the ordering portal and processes, the fabric choices…Absolutey everything!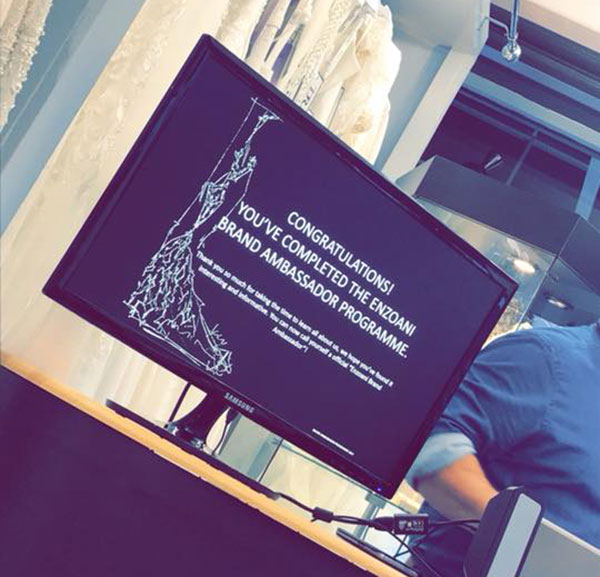 After a long 6 hours of training we were tested on our knowledge. I am delighted to report, we all passed! We're now the proud owners of our Enzoani Brand Ambassador badges and certificates. Our knowledge is immense and we're just so proud to achieve this coveted accolade!
Thank you so much Enzoani!