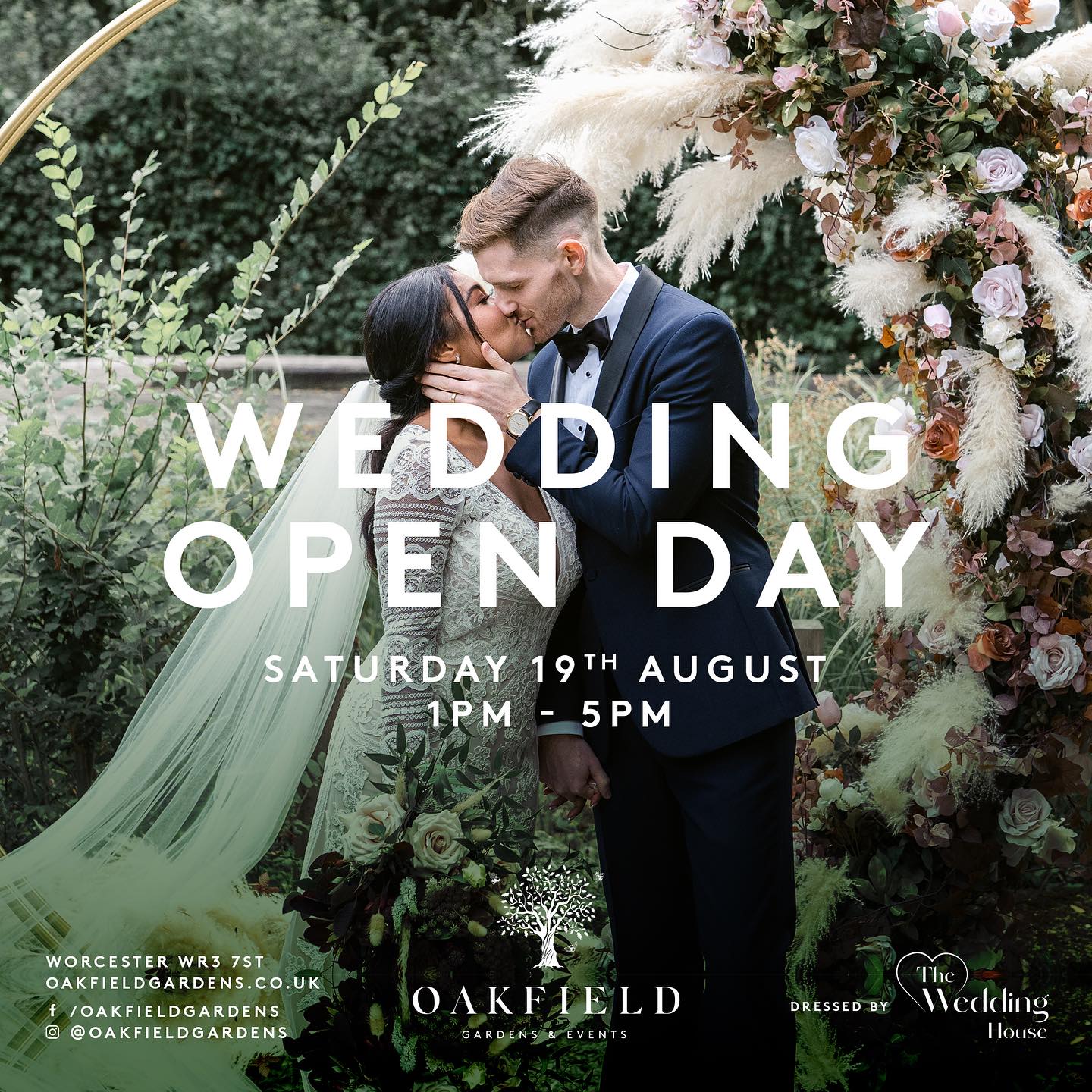 Discover the Magic of Oakfield Gardens 
We invite you to join us on the 19th August for an intimate and enchanting open day at Oakfield Gardens collaborating with The Wedding House Droitwich.
Immerse yourself in the rustic charm of our venue as you walk around the stunning grounds and step inside their Nordic Tipis expertly styled by The Wedding House Droitwich providing you with a glimpse of the incredible ambiance you can experience on your special day !
See a beautiful selection of our wedding dresses!
Don't miss this chance to explore Oakfield Gardens, connect with their passionate team, and take the first step towards creating memories that will last a lifetime. Book your ticket HERE