Lockdown has certainly posed challenges for any couples planning their wedding, including those planned proposals, whether it be where you first met or on a beach somewhere exotic. But… do not panic! Your engagement will still go ahead and it will be even more special than you could ever have imagined.
Whilst lockdown has most definitely had its challenges, it has definitely made so many couples realise how much they love spending time together, because let's face it, we have truly never spent this much time together before!
However, lockdown proposals have shown that love truly isn't cancelled and it causing a surge in the most thoughtful, nostalgic and imaginative proposal ideas that we have fallen in love with!
We recently ran an engagement competition on our social media pages, asking brides-to-be to share their engagement stories with us for a chance to win 20% off a wedding gown at TDR Bridal. We are absolutely stunned with the stories we received, we just had to share!
Millie and James
Woodland Engagement!
Where do we start?! This is truly one of the most gorgeous engagements we have ever seen! Literally every girls dream proposal!
James hired the amazing team from @ornatemoments in to create the most incredible setup for his proposal and my gosh, did they do an incredible job! From the fresh flowers, to the personalised messages, her favourite sweet treats and even making the tepee from scratch on the day, to fit the theme! Not only this…but they setup two cameras on tripods to record the proposal and hid behind the bushes to capture the special moment! Turning into not only stylists…but photographers too!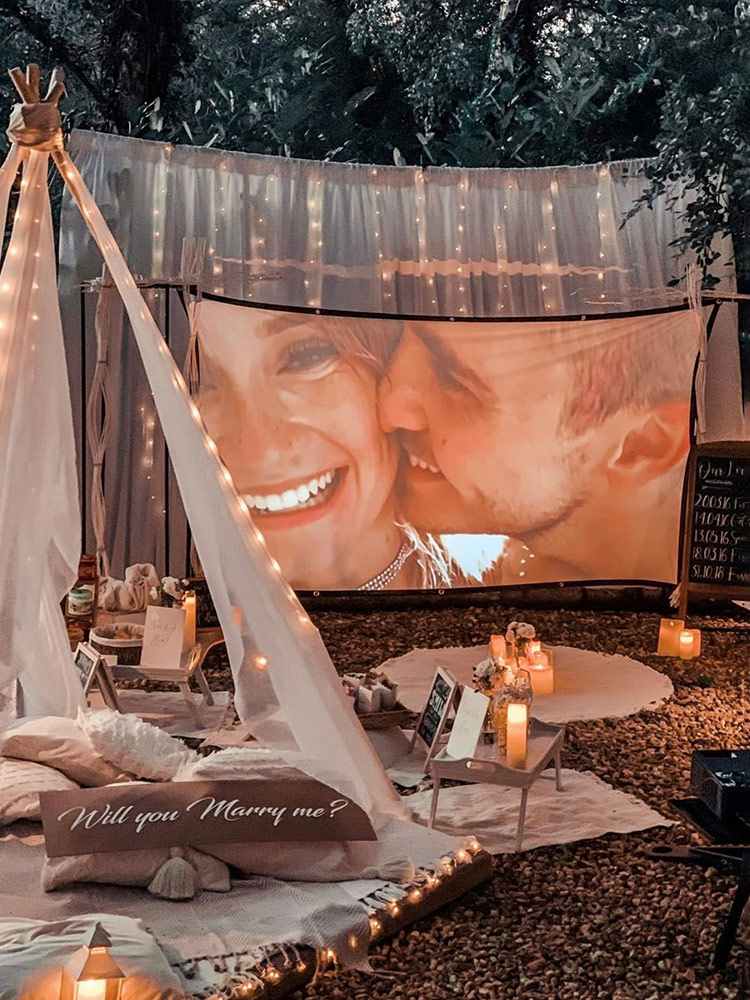 "This day will stay with me for the rest of my life and I wish I could relive it over and over again. ⠀⠀⠀⠀⠀
⠀⠀⠀⠀
I remember walking into that hut that evening and feeling like it was a dream. I'll never forget standing there shaking from head to toe, crying hysterically with happiness. Every time I looked down at my ring I cried. It still feels surreal now. I will never forget what James said to me in that moment and waking up the next day feeling like the luckiest girl in the world. It was pure magic. ⠀⠀⠀⠀⠀⠀⠀⠀⠀
⠀⠀⠀⠀⠀⠀⠀⠀⠀
Thank you James for making me the happiest girl in the world."
What a beautiful proposal! This was such a special moment that Millie and James were able to share together, in the beauty of the outdoors with the most incredible setup. They then spent the evening under the stars watching a video of all their memories together. It doesn't get much more magical than that!
Congratulations!
Décor: @ornatemoments
📧 [email protected]
Jade and Nathan
30th Birthday Engagement
Isn't this the most amazing 30th birthday gift any girl could wish for! Although Nathan had originally planned to propose to Jade on a beach in Jamaica, but as lockdown restrictions put a stop to this, he improvised with what we think is the most romantic idea. Only a few hours into her 30th birthday, Jade was surprised with the most GORGEOUS engagement ring! What a way to transform a lockdown birthday.
"My boyfriend who I met 12 years ago proposed on my 30th birthday in November ❤️ safe to say I thought the day would never come!! He'd been planning it since the summer and we were meant to be in Jamaica with my family, so it would probably have been a beach sort of proposal.. In the end we spent my 30th in lockdown and I got the shock of my life! Definitely ugly cried for a good 15 minutes and then celebrated with lots of champagne and spent the day in a hot tub he'd hired for the occasion 😍 such a perfect day! Currently searching for our venue for a summer 2022 wedding ❤️"⠀⠀⠀⠀⠀⠀⠀⠀⠀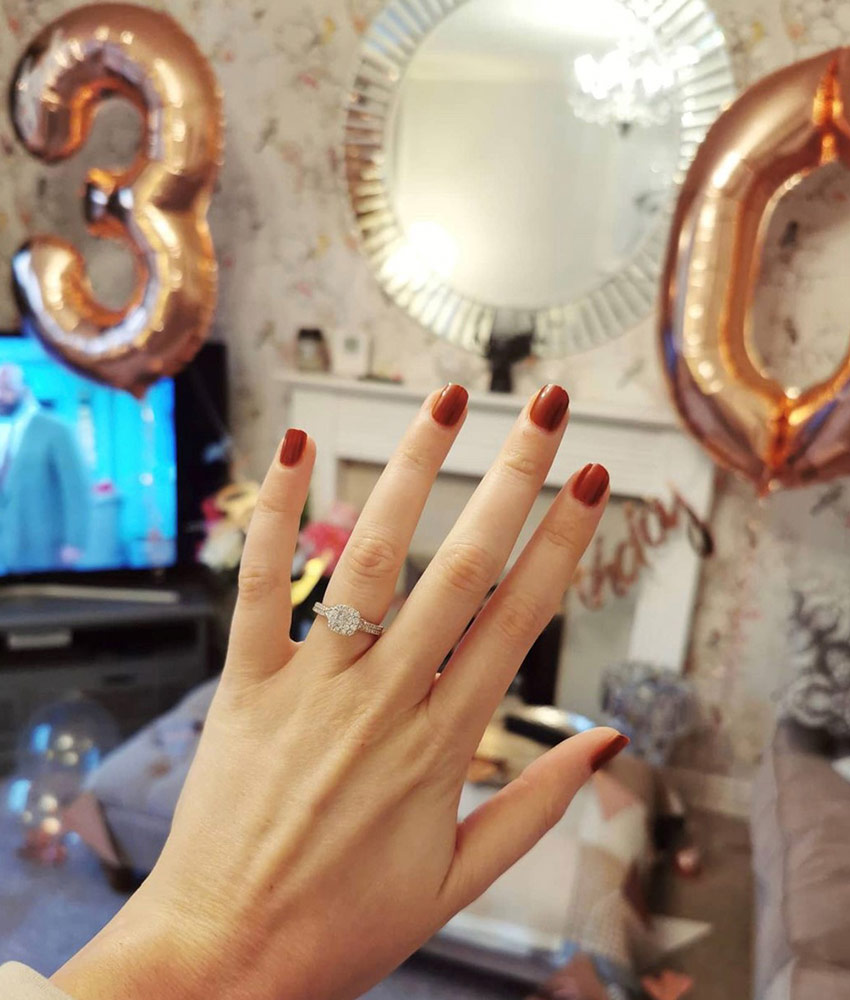 To top off this amazing engagement story, Jade was the winner of our engagement competition and is now booked in with us here at TDR in April to find her dream dress! With a whopping 20% discount!!! 30th birthday truly MADE!
Congratulations Jade and Nathan, what a beautiful engagement story.
Lauren and Michael
Now this is truly one excited bride to be who is completely besotted after her beautiful proposal! Michael had to change their proposal plans 3 times due to lockdown, firstly it was meant to be in Italy, then it changed to a lodge in Wales, then a hot tub break in Nottingham… when finally, it ended up happening during an afternoon walk at a local country park.
"My other half mike arranged our engagement 3 times during 2020 without me knowing and because of COVID-19 his plans got cancelled every time. First Italy, then a lodge in wales and then a hot tub break in Nottingham… after the final trip got cancelled he opted the next day to suggest going for an afternoon walk… he ended up taking me to Waseley Hills near Romsley, we walked around (it's the place where he first told me he loved me and has a special place in my heart) He got me to have my photo took facing the view and when I turned around he was down on one knee and asked me to be his wife. It ended up perfect despite all his broken plans ♥️💍 he deserves a special mention 🥰 @mh11cal love you ♥️"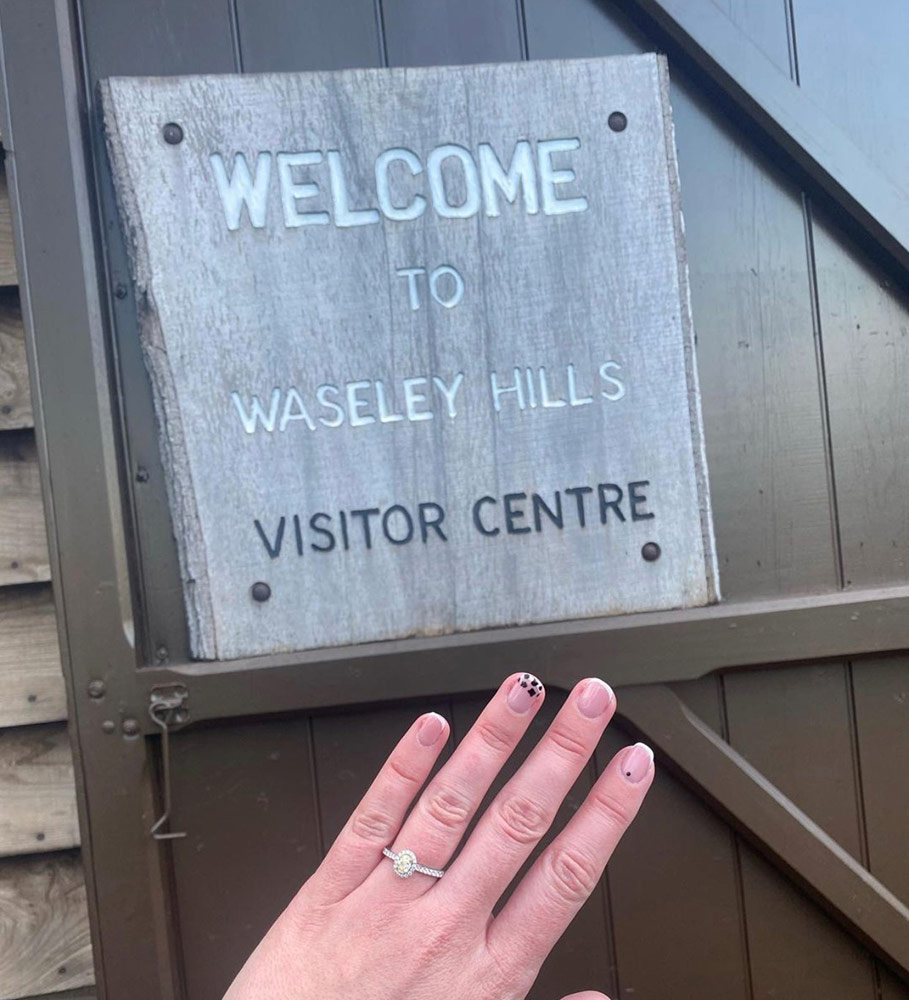 Lockdown life has allowed us to find the comfort in spending time together, appreciating the world around us and appreciating every moment. This gorgeous proposal proves exactly that! Just beautiful. Congratulations Lauren and Michael, we truly loved your story!
Olivia and Dan
Another absolutely gorgeous story that the girls here at TDR have completely fallen in love with! From an engagement that was planned for the gorgeous Middleton lodge, that turned into a countryside walk with one of their dogs! The most memorable thing for us about this engagement story, is that Olivia now wears her mum's original engagement ring, whom she lost last December.
"We got engaged the first weekend of November. Apparently, it had been planned since July as we were supposed to be at @middletonlodge however Boris announced lockdown the weekend before and it was cancelled. I thought my OH was just annoyed because he had been looking forward to a break 🤭
We went for a walk in the countryside where we used to live with one of our dogs. His planned place had a group of walkers eating sarnies so in the end (according to him!) it was Plan C location. He asked with my Mum's original engagement ring which meant a lot as we lost her suddenly the December before.
We booked our venue yesterday which was 'Plan A' and where we 'should' have got engaged 🥰💍"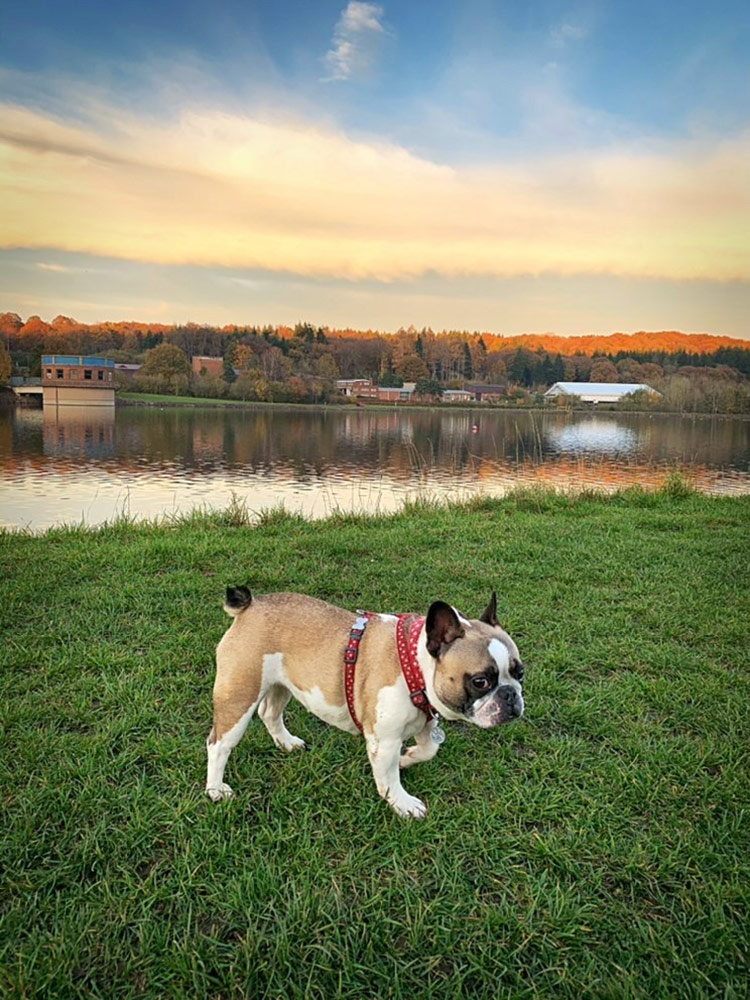 This is such a memorable engagement story that truly captures what love really is!
What we can truly learn from these gorgeous lockdown proposals is that LOVE IS NOT CANCELLED and NOTHING can get in the way of the perfect engagement story! Proposals are becoming more personal, romantic and more about the two of you, than ever! Embrace it. Enjoy every single moment together. Whether it's a countryside walk, a night under the stars or a romantic homemade breakfast, your proposal can still be the most memorable moment you will ever experience.
Congratulations to all the gorgeous new bride and groom's to be! Welcome to bride country!!! It's going to be an amazing journey!