Miniskirts are not new in the fashion world… First appearing as short skirts, they hit the mainstream fashion scene in the 1960s when they became a fashion trend. Mary Quant's signature style is still a hit with fashionistas, party-goers and brides alike…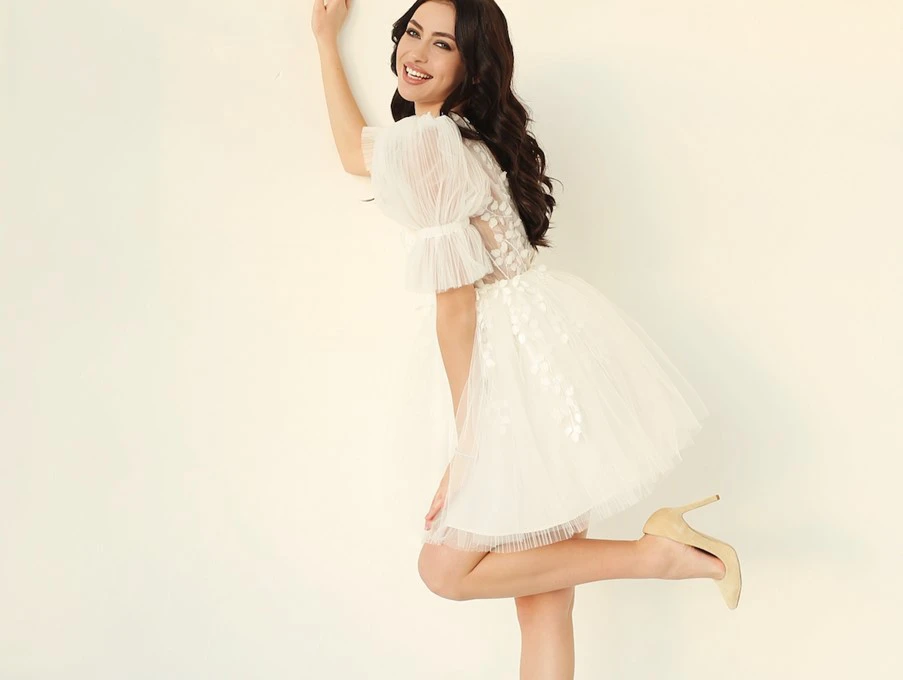 At this year's fashion shows in Milan and Paris, minis became a massive thing again. Chanel, Fendi, Celine and Dior all featured short dresses – miniskirts – accessorised in all different ways but all so perfect.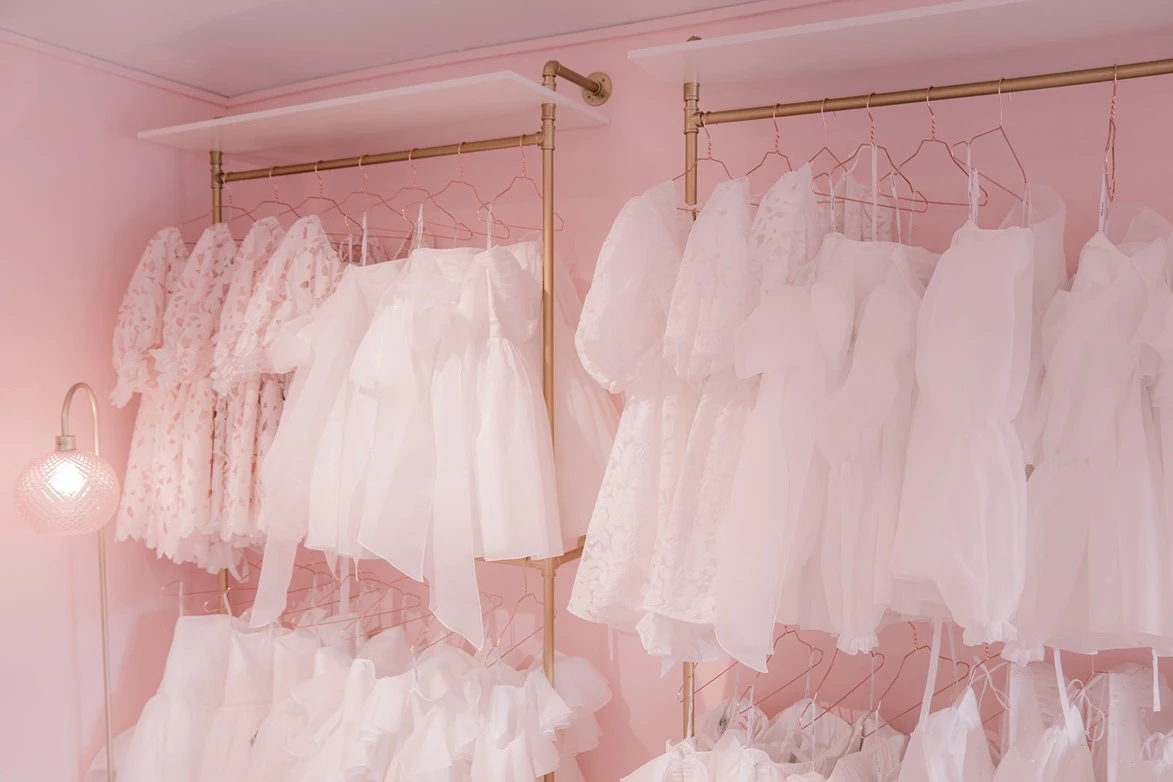 And here at TDR, we've noticed that more and more brides are choosing to change it up with two or even three different looks for their wedding day, including a traditional dress for the ceremony, a change of dress for the evening do, and even one for the wedding breakfast, too! And how about a short, cute little number, perfect for the party?
We have been so excited to reveal our fabulous collection of short wedding dresses, carefully curated by our friend in the Ukraine, Have Dress. The super-cool collection gives Sophie Habboo vibes – at her wedding to Jamie Laing in the UK ceremony, she styled it out with a gorgeous mini from Vivienne Westwood, showing off those fabulous pins in the process! And they are exclusive to TDR!
We might not offer Vivienne Westwood at TDR, but our minis are just as cute, infinitely stylish and best of all, a fraction of the price tag. There are no compromises on construction, fabric or details and they come in a full range of sizes, making them suitable for all brides.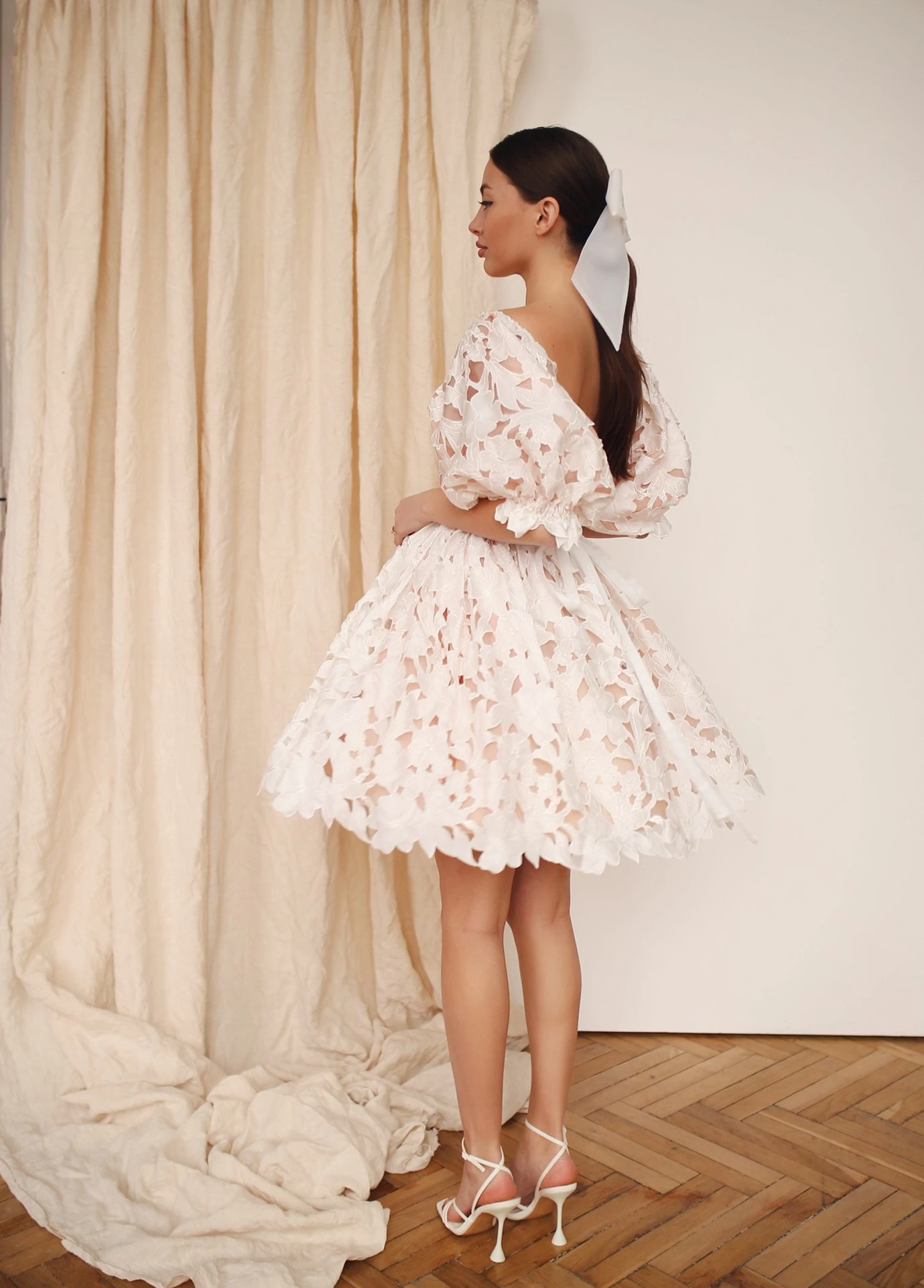 TDR has welcomed brides who will wear these minis for their engagement shoot, some for their evening reception and others who chose theirs for the day after their wedding… Some brides even buy them for their hen party! The beauty of our sassy shorties is that they are so versatile! We just love that brides now have the option to stretch their celebrations into two or three days, getting to be the bride for even longer!
Prices range from £300-£500