Money-saving hacks to help you make your wedding day
dreams come true…
It's a well-known fact that weddings are expensive and now more than ever we are looking at ways to have your dream day for less. There are ways to keep costs down! With savvy spending and realistic expectations, you can plan your dream wedding on a budget. Not sure how to start? We're here to help…
First things first, sit down with your fiancé and make a list of priorities for your big day. Fresh flowers filling the venue might be a must-have to you, while an extravagant four tier wedding cake might be something you're happy to cut costs on. Work out your wedding budget and start to plan where you think the pounds should be spent.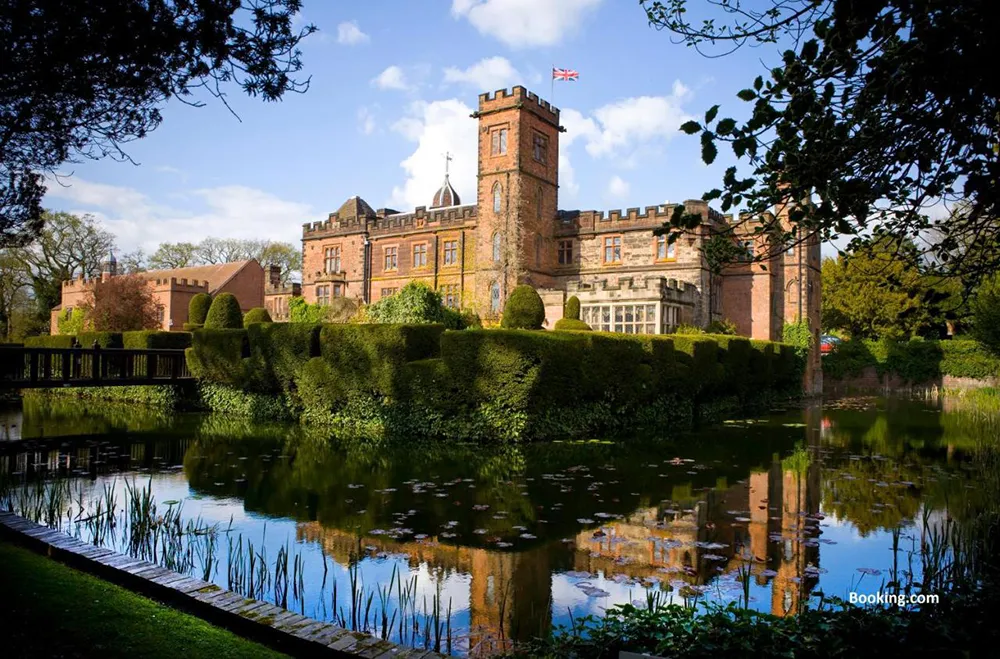 The venue is likely to eat up a large portion of your wedding budget. To try and keep costs down enquire about dates outside of peak season. Typically, the price is higher during the summer and over the weekend. Consider marrying midweek or embracing a winter wedding. If you're venue has both your ceremony and reception area on-site you can dramatically reduce the cost of transporting guests from two separate venues.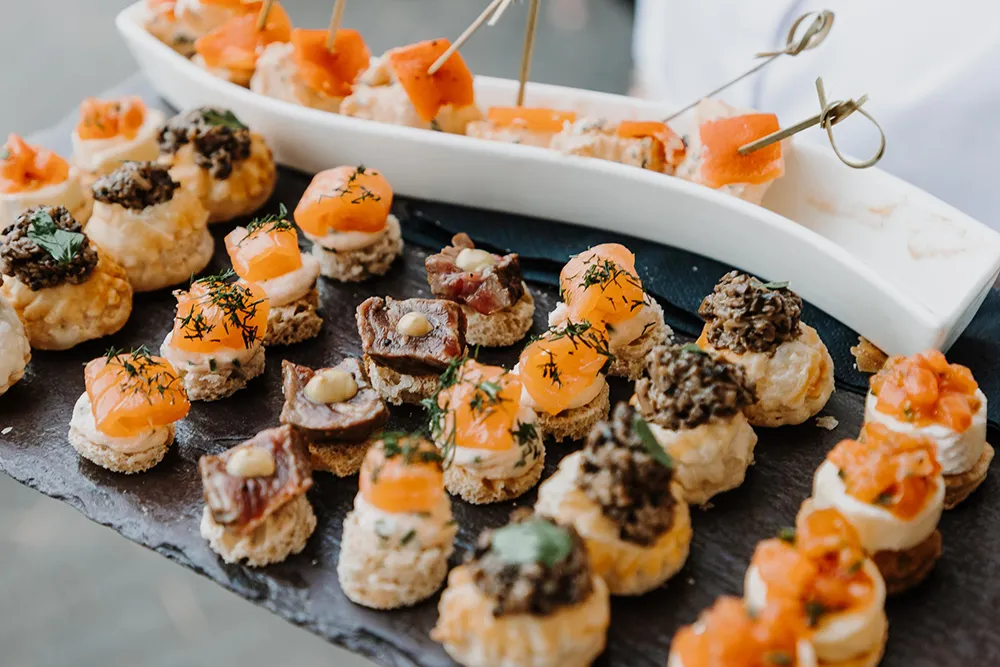 Featuring canapes created by Morgan's Catering at Redhouse Barns
Food and drink is an important part of your day, especially for your guests. Catering can also eat up a big chunk of your budget. If you're allowed to bring your own alcohol to your venue, you can save money by buying in bulk. Avoid spirits and opt for wine and beer instead to keep your costs low. Swap out silver service for a more relaxed atmosphere, serving a buffet-style spread. From barbecues to food trucks, guests can fill their boots (or their bellies!) and you can reduce the price per person. In the case that you want a traditional sit down meal, offer canapés instead of starters or a doughnut wall, cupcakes or brownie tower in place of a plated dessert.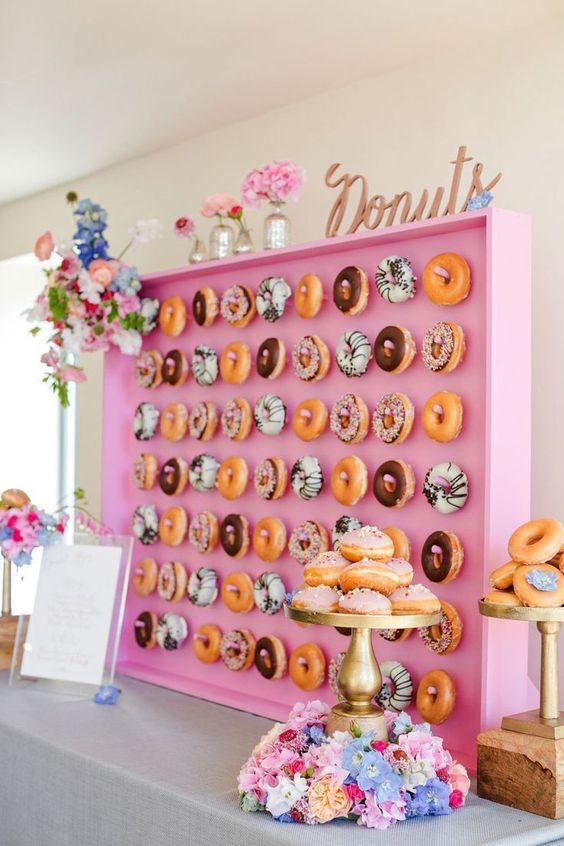 Changing your bridal look from day to night usually involves a wardrobe change, meaning you need to buy two outfits. But if your budget doesn't allow for that, fear not. Transition dresses are rising in popularity. Choose a gown with detachable sleeves/skirt, a removable train or a bolero you can take off to give you two looks in one.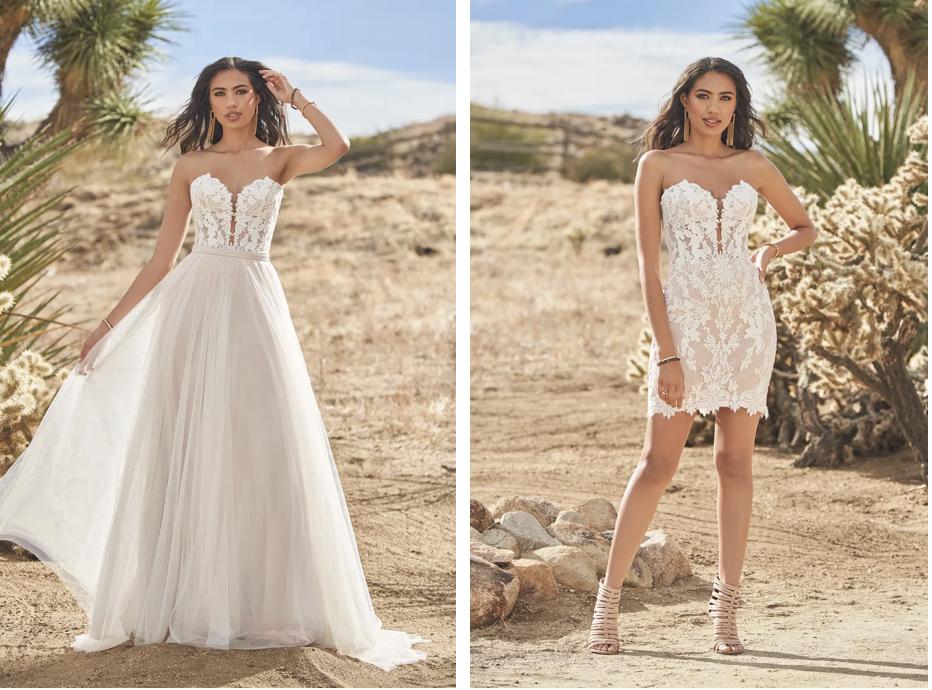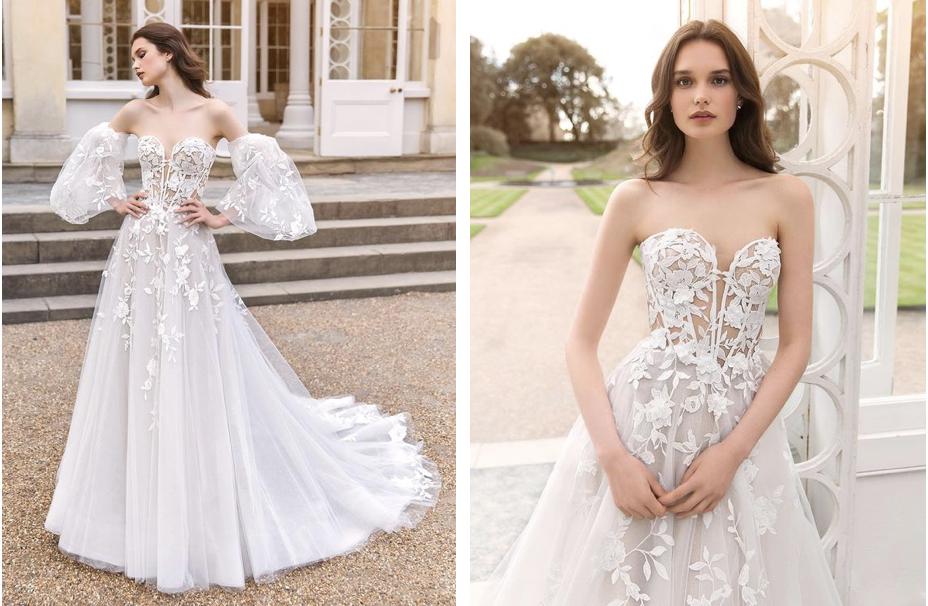 When it comes to decor, think about how you will use your venue. If you have floral pew ends in your ceremony space, could these be moved to become part of your centrepieces? Can your ceremony back drop be utilised again to become a photo wall? Your guests are likely to all be in one place at a time, so it makes sense to reuse your flowers and decorations across different parts of your day. Become a savvy shopper when searching for decorations. For candleholders and vases, garden games and sweetie jars check out marketplaces and second hand shops to see if you can grab a bargain.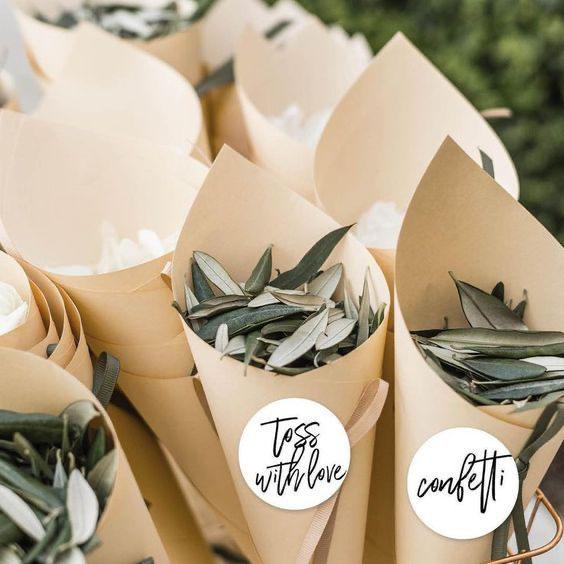 Think about the skills your friends and family have. If your bridesmaids are artistic they could help you make DIY decorations to fill your venue. If you have a family member who is a keen baker you could ask them if they could make your wedding cake. People like to be involved and are usually honoured to be asked. From a guest also taking on the role of toastmaster to your girlfriends helping you write envelopes, ask for help and make your wedding dreams a reality.
If you have blown your budget, why not put cash on you wish list in replacement for gifts? Here's a little how to, thanks to Brides magazine.