Hi ladies! Well… we have some very exciting news to announce here at TDR Bridal that we have been dying to tell you all about!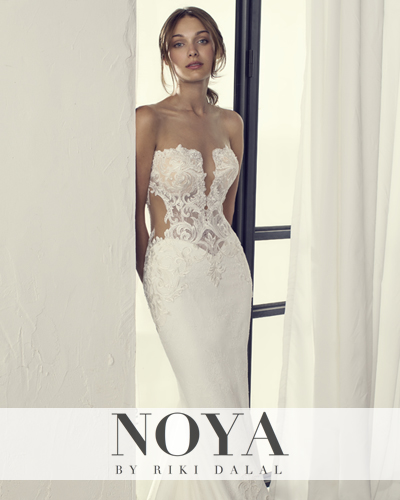 We are now official stockists of the beautiful Noya Collection by Riki Dalal and there are so many reasons as to why we are SO excited about this (trust me, you'll understand the hype when you see these beauties!!)
Riki Dalal are a designer that focus on creating the 'modern bride' look, they believe that a new era of bridal couture is approaching, becoming bolder with a daring back, deep necklines and intricate details spreading worldwide.
The Noya Casablanca Collection has become famous worldwide for their exquisite couture bridal gowns, perfect for any bride seeking a modern piece that is sure to turn heads, and TDR are SO proud to now be a stockist! Oh, and did we mention…we have every single dress from this collection in store NOW!!!
So, the moment you've all been waiting for…. pictures!!!
…and that's a wrap!
We are so in love with every single gown from this beautiful collection, each gown beautiful in their own way and perfect for any bride 'daring to be different'.
This collection is available to view and try on in store NOW.
To book your exclusive appointment call 0121 423 2777 (Option 1), request an appointment online or email [email protected]
We can't wait to meet you!
Lots of love
Rebecca and the TDR Team Xxxxx