Here at TDR we are proud to say we have the biggest and best selection of wedding dresses throughout Birmingham and the West Midlands, with around 600 in stock and over 100 dresses in a size 18 and above.
We work hard to source a range of gowns to suit every bride, regardless of size, (dresses available to order from size 2-32) shape and budget. We work closely with designers and coupled with expert knowledge from working with 1000's of brides over 16 years, we guarantee that we can find our brides the dress of their dreams.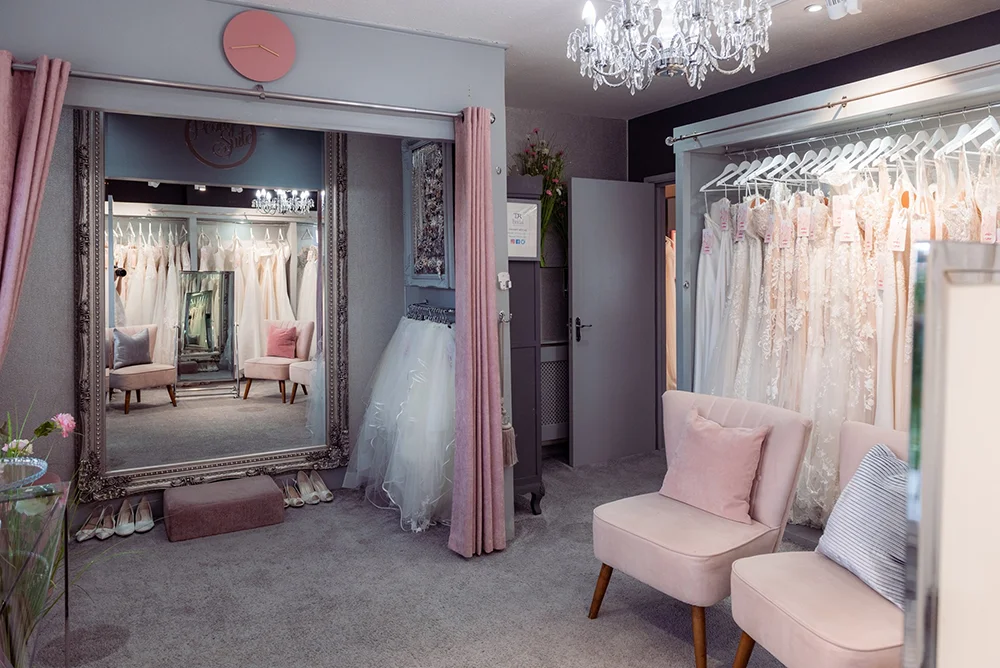 We are big, but we know how to offer an experience like no other. We aim to make all our brides feel amazing.
We have 6 beautiful suites all with a different feel. We have Pearl, Petal and Pippa that are slightly smaller and more intimate, great for smaller parties. Then there's Peony, Primrose and Poppy that can accommodate larger groups. All the suites have a private dressing area with shoes for the bride to try, veils and headwear within reach.
We offer our brides and their guests' refreshments upon arrival, with a choice of tea, coffee, hot chocolate with marshmallows, or champagne and cocktails for brides who want to celebrate with fizz!
Stylists with expert knowledge of the bridal industry and our designers are on hand every step of the way. We start with a consultation to establish a connection and understanding of our bride's vision and the bride is then guided through our wonderful selection of gowns to select around 5-6 to start. Our stylists are intuitive, caring, kind, professional and extremely knowledgeable. They are on hand to support and guide, giving suggestions and advice throughout the appointment on fits and shapes to flatter all body types. They may even surprise you with a 'wildcard' taking into consideration all the aspects you're looking to find in 'the one' and love to celebrate with the bride once they've found it!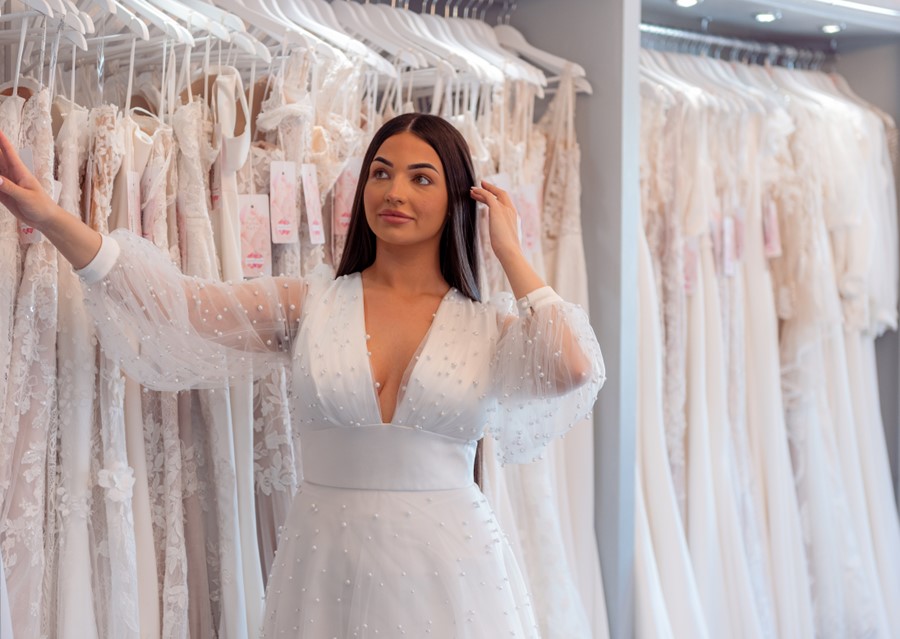 We are always on hand to support our brides through their journey even after they've said yes, through the packages we offer, which means the gown and bride are looked after, right up to the moment they walk down the aisle. We lovingly steam, press, and pack the gown ready for the big day, including storage and insurance. With the platinum package, they can bring their dress back to us, and we steam and clean it and wrap it in a beautiful ivory box with acid free tissue to protect it for years to come.
We are easy to contact – an email, phone call or text away! Nothing is too much trouble which is what sets up apart from the rest. We genuinely care about doing things differently.
There are different appointment types that we offer. A bridal appointment is 2 hours, a comeback (bride who couldn't decide 1st visit) 1-hour, Accessory appointment, (to find the perfect veil and headwear) 1 hour, To try their own dress on for the first time (first try-on) 1 hour.
We do not limit the number of guests that can attend; however, we would advise 2-3 of the closest friends/family to help support and encourage.
The bride doesn't need to bring or wear anything specific, just what feels comfortable! We also don't stop the bride from wearing make-up, should she wish. The aim is for the bride to feel as relaxed and comfortable as possible. 
TDR Bridal offers so much more than ordinary bridal boutiques. We have free on-site parking, we are open seven days a week – and three evenings, too, we have unrivalled customer service, offer safe storage of your dress until the big day, truly wonderful staff, incredible wedding dresses (with over 600 to choose from), in-house seamstresses and we are easy to access from Birmingham city centre, as well as the M5.
Flexible ways to pay. You can pay a 50% deposit on the dress, and the balance when your dress arrives in store. Alternatively, you can pay a 10% deposit and spread the balance over 10 monthly instalments.
We love to hear about our wonderful bride's big day, and often they will come back and show us photos, they become part of the TDR family!! We love to share our brides love stories online/socials.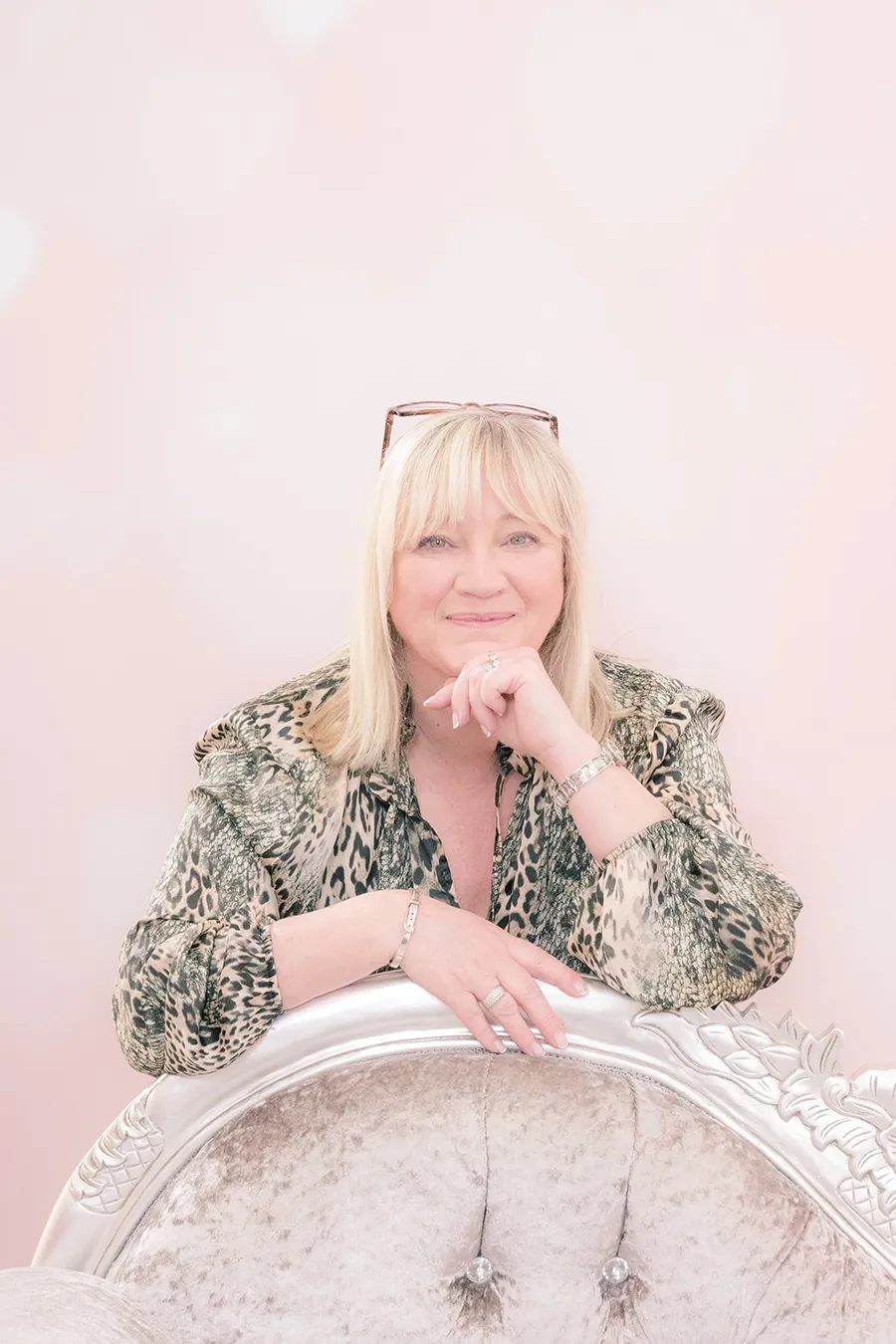 Bec , founder of TDR Bridal. "Hey lovely people! I'm Bec, owner of TDR. I'm the one you can lean on & rely on all the way through your TDR journey, whatever you're going through, whatever you're feeling, I can help and I'm with you every single step of the way. This once in a lifetime magical time is yours and yours alone. Each bride's journey is different, because not all brides are the same. Let's celebrate your uniqueness together and make you some fabulous memories along the way"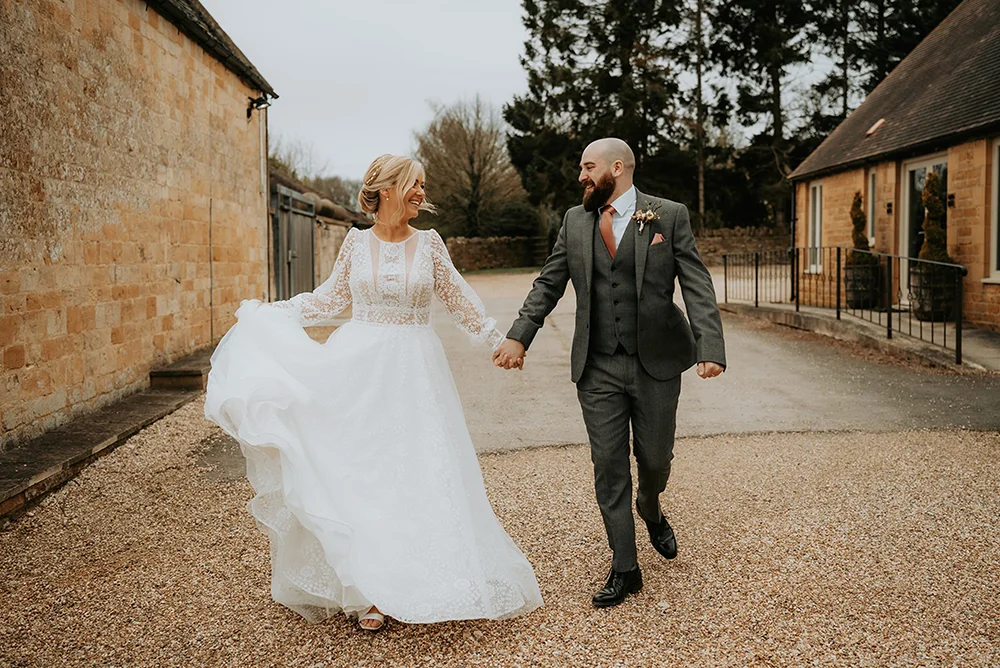 Image:  Amber Louise Photography – Emma & Alex
There's a vibe at TDR Bridal Birmingham that is simply indescribable. There's a lovely buzz about the place – a happy vibe, a feeling of celebration. TDR is a place of love and understanding, a safe place for brides to experiment and express themselves without fear of judgement or critique. We can't wait to welcome you!