An A-Z on planning a magical Winter wedding
It's the most wonderful time of the year… There is nothing quite like a winter wedding, with romance in abundance. Whether you include subtle festive touches or go all out with tinsel and mistletoe, here's how to have a magical winter wedding.
A is for Attire
A winter wedding calls for a formal dress code. Bridesmaids in full-length, velvet gowns and groomsmen in black tie. Ask your guests to dress in their finery for the occasion too.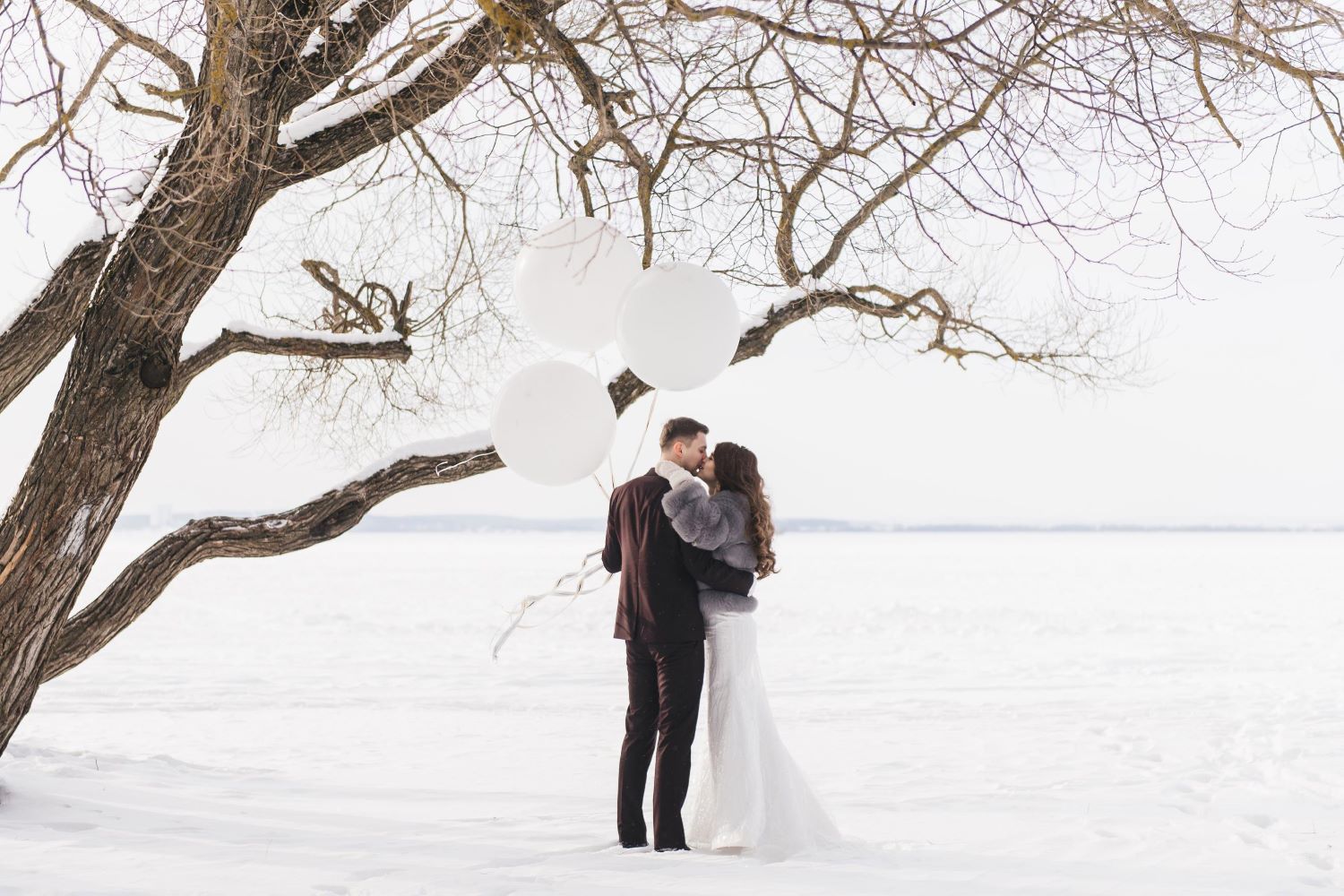 B is for Budget-friendly
A winter wedding means you can avoid peak season prices. Choosing to marry in November and December could result in getting more bang for your buck. Check for special deals and winter discounts with your venue and suppliers.
C is for Cosy comforts
Christmastime is reminiscent of cosy comforts. Evoke the same feelings by treating guests to a hot chocolate station, mince pies left in their accommodation and a basket of blankets next to sofas at your evening reception.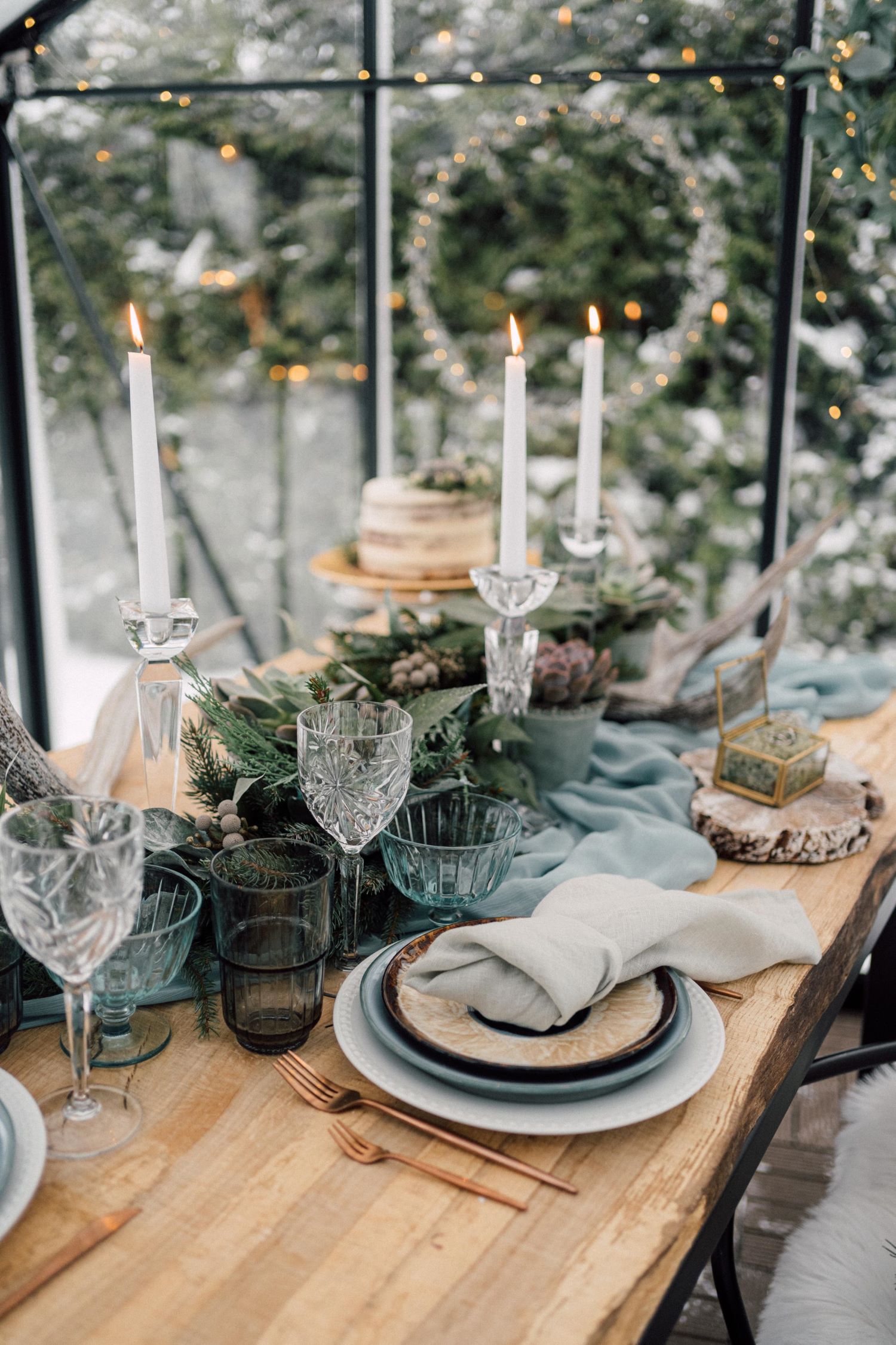 D is for Dazzling Décor
From giant organza bows tied around chiavari chairs to a sequin backdrop making your cake-cutting moment sparkle, it's the time of year to go all out with your décor!
E is for Entertainment
During your winter wedding, most of the day will be spent inside. Think about how you could entertain guests. Table games during your wedding breakfast, a live painter during the drinks reception or a magician mingling throughout the evening?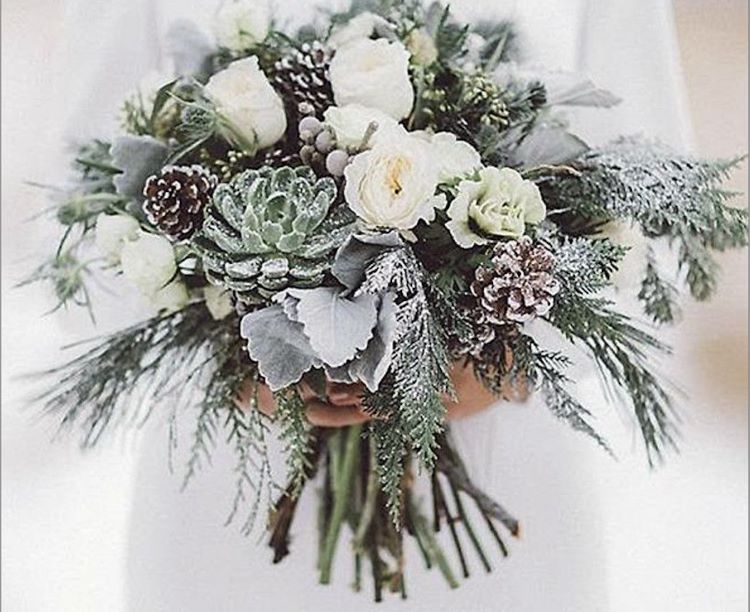 F is for Frosty florals
Your first thought about winter florals might be that there aren't any, but winter blooms come with their own appeal. Choose Amaryllis paired with festive foliage for your bouquet, branches of mistletoe hanging from the ceiling or mini fur trees for Christmassy centrepieces that'll add a festive fragrance, too.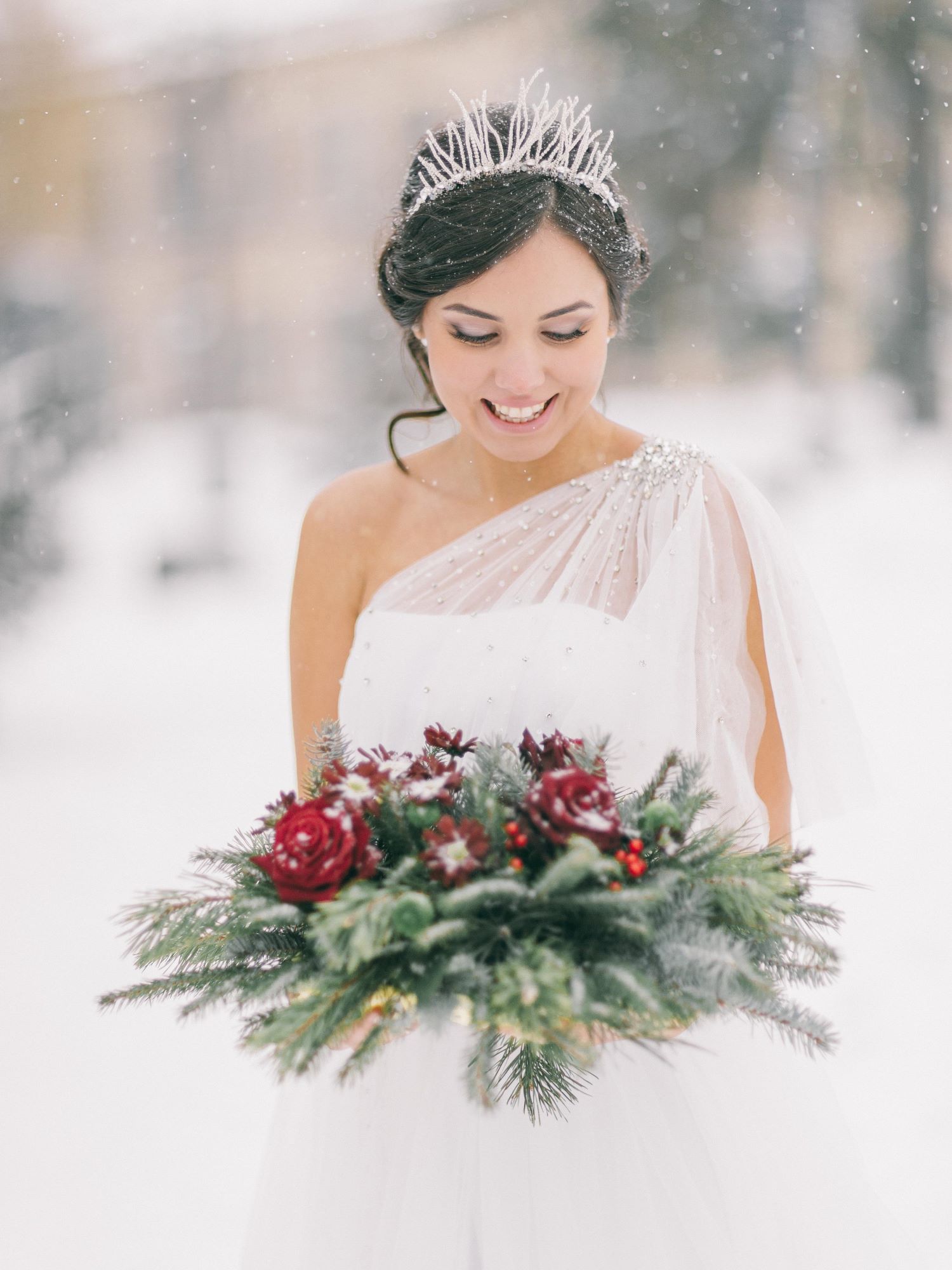 G is for Glamorous gown
Will you choose a pretty skirt encrusted with pearls, statement sleeves, a sweeping ball gown? The colder season means you don't have to worry about getting too hot, so embrace swaths of fabric and embellished details and go all out – you are the bride after all!
Featuring TDR Bride Hannah below, who went for a long sleeve lace wedding dress, adding some gorgeous red and white roses with thistles and eucalyptus for that sumptuous finish.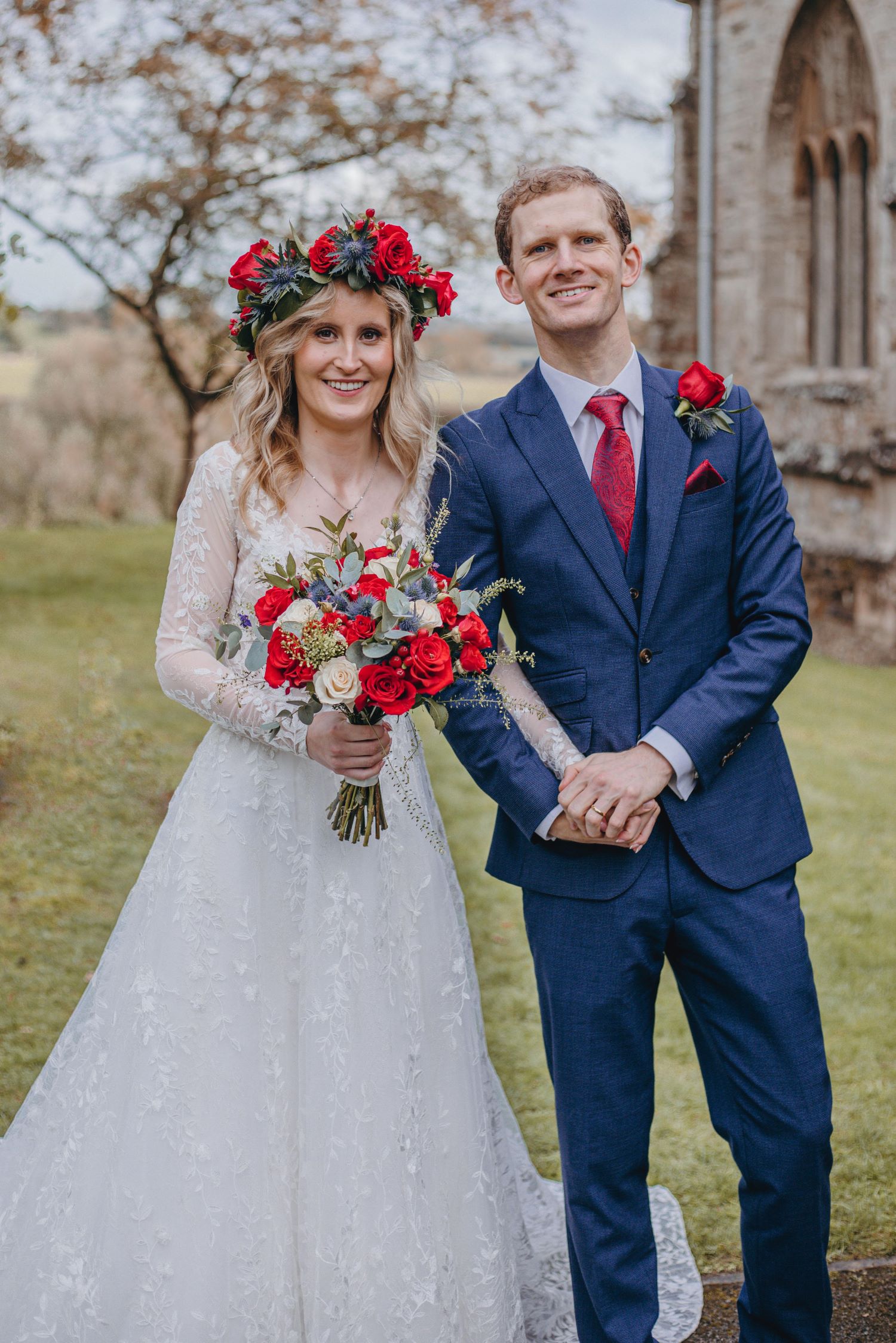 H is for Hearty food
Delve into warming canapés – like mini Yorkshire puddings and brie and cranberry tartlets – during your drinks reception and savour a festive wedding breakfast of turkey with all the trimmings. In the evening serve hearty options like individual pies or comforting bowls of stew.
I is for Icing on the cake
Chose seasonal flavours for your cake tiers, like rich chocolate, sticky toffee and fruitcake, all finished in fondant icing with pretty iced flowers, edible sequins or a wintery hand-painted design to reflect the frosty season.
J is for Joy
Fill your day with joy, from your favourite festive tunes to indulgent winter dishes, make every wedding choice one that will fill you with joy!
K is for Keepsakes
Present your guests with festive favours like little snow globes or personalised baubles for each guest to display at home every Christmas.
L is for Lights and lanterns
Create a magical atmosphere by dotting tea light candles around your venue and stringing up twinkling fairy lights from the ceiling. Choose tall taper candles in candlestick holders to adorn your wedding breakfast tables and light the outside pathways with large lanterns.
M is for Magical music
In line with the time of year, fill the room with jolly carols performed by a choir during your welcome drinks.
N is for Night-time
Embrace the dark evenings with a candlelit first dance, a sparkler moment and silhouette photographs with cleverly positioned lights.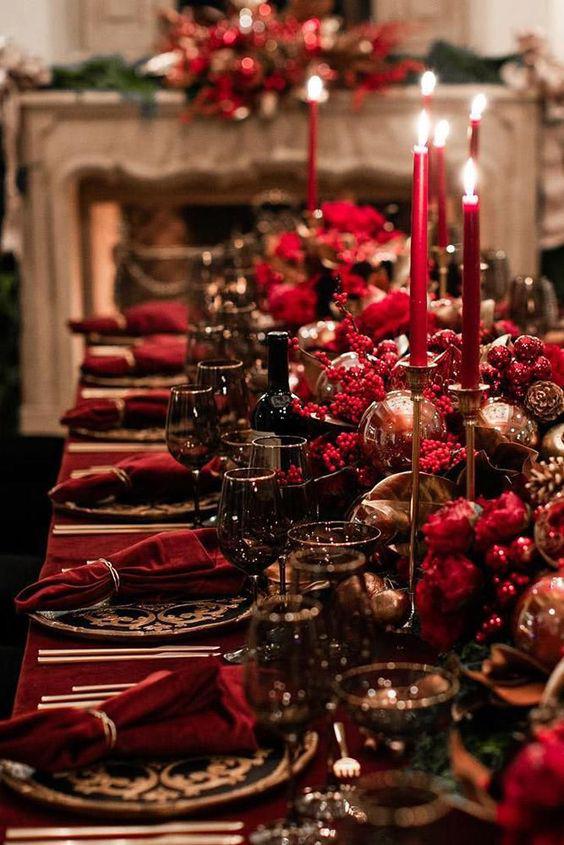 O is for Out with a bang!
Gather around a fire pit on your wedding day and enjoy toasted marshmallows before a show-stopping firework display.
P is for Posed Photographs
On a clear day, make the most of an early sunset for golden-hour photography. For more challenging weather embrace it! Misty afternoons can create the perfect backdrop for hauntingly romantic photographs.
Q is for Quiet moment
You will be mingling with guests all day long, so take a moment to savour being together on your wedding day. Enjoy your canapés in front of a log fire, have your first dance outside with just the stars for company or opt for a romantic sneak peek moment before the ceremony.
R is for Reindeer
Incorporate reindeer into your day with illustrated stationery, chocolate reindeer favours or ceramic stag heads as your table centrepieces. Depending on where you get married, reindeer could even make an appearance on the day, posing for a picture with the newlyweds.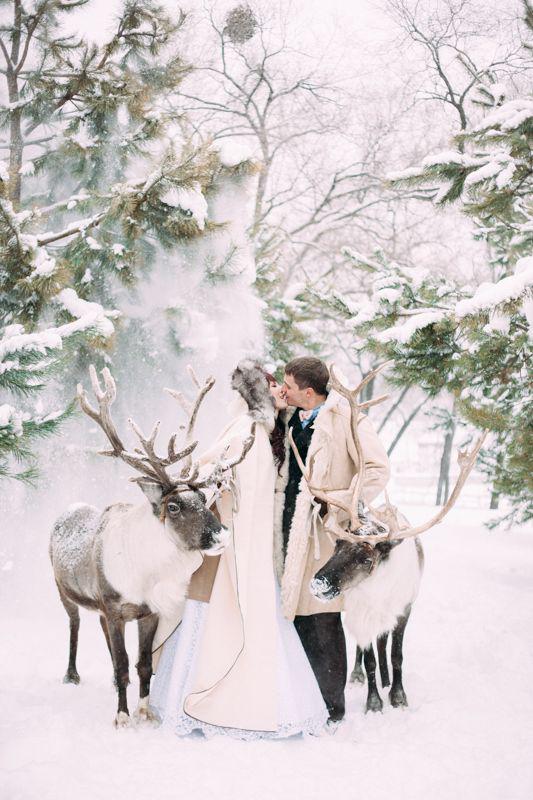 S is for Seasonal Stationery
Theme your stationery with wintry hues and choose a design with a subtle nod to the festive season. Tie up your invitations with velvet ribbons and post them to your guests, inviting them to the festive celebration of the year!
T is for Theme
Theme your day with a selection of details and décor. Do you prefer glitz and glam or a more rustic vibe? Within your winter wedding theme choose a seasonal colour scheme.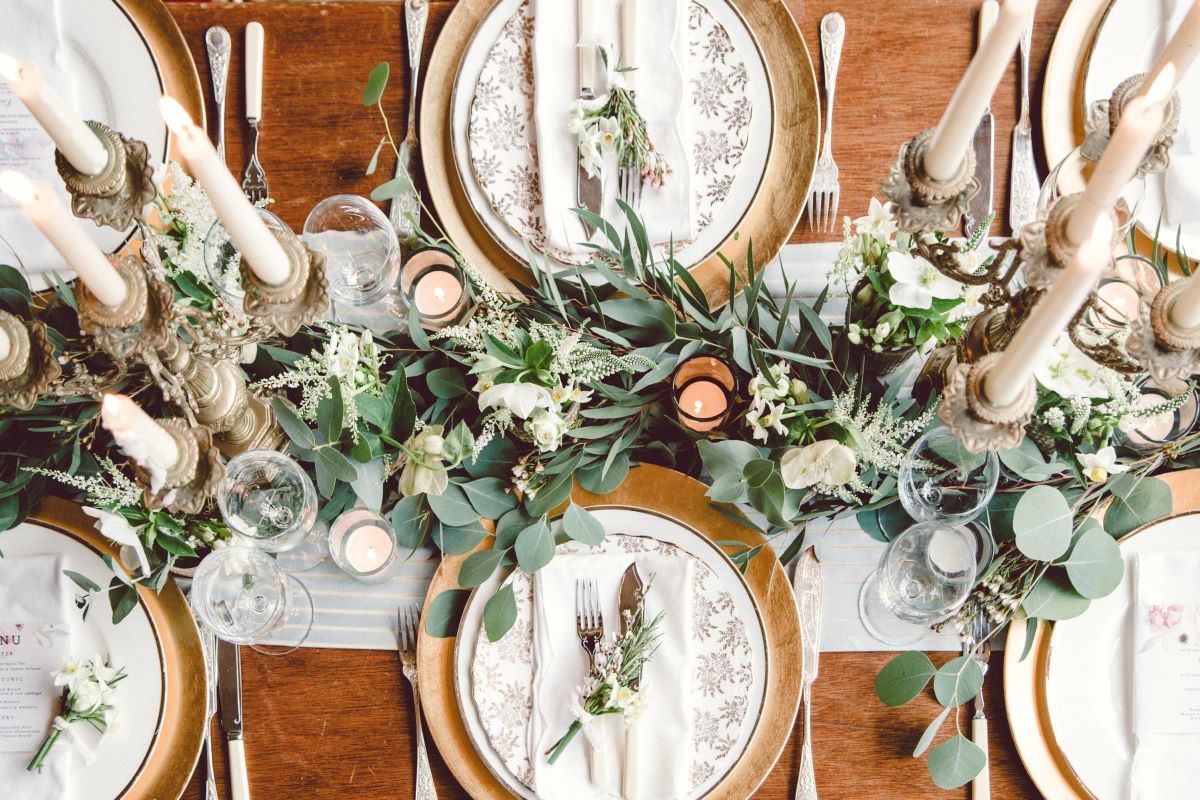 U is for Unique
Make your winter wedding unique with added details. Enjoy a traditional confetti moment but with snow confetti. Swap out regular photo booth props with festive ones and entertain guests with a Christmas riddle to reveal their table names for the wedding breakfast.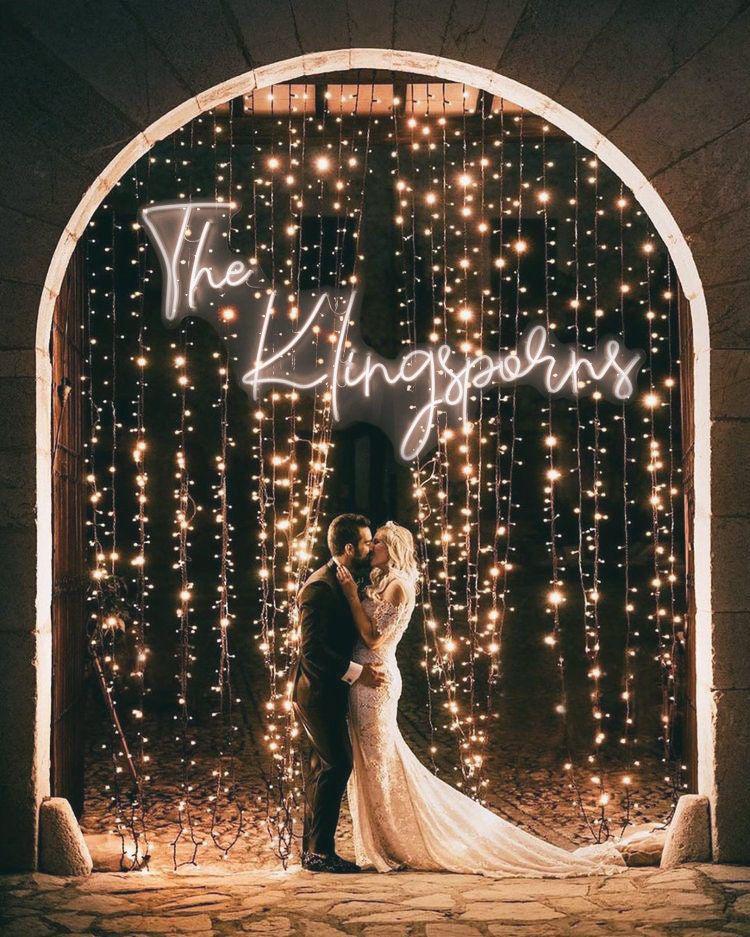 V is for Venue
When deciding on your wedding venue, think about the inside space. Choose somewhere with plenty of room and keep an eye out for cosy nooks or grand fireplaces that your guests will retreat to when hiding from the elements.
W is for Welcome drinks
Serve warm welcome drinks like mulled wine, mulled cider or boozy hot chocolate, or keep it classy with a glass of bubbles to celebrate the season.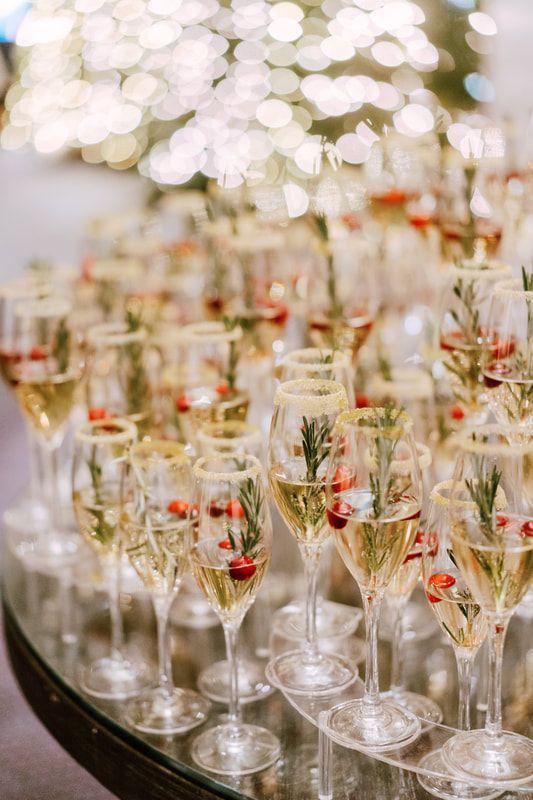 X is for Xmas details
Place a sprig of holly on top of napkins for festive place settings, serve a help-yourself-style chocolate yule log to each table in place of plated desserts or ask your florist to add tiny glass baubles to hanging arrangements.
Y is for All about You!
If at Christmas you go all out glitz incorporate that aesthetic it into your winter wedding. Usually more Nordic with candy canes and gingerbread men? Channel them into wedding displays and favours. Make your day reflect you and you're set to have the best day ever!
Z is for Zzz's
Choose a venue that has overnight accommodation for all of your guests so that once the party is over you can stagger off to bed without having to endure a chilly journey home.