Wedding Dress Shopping should be one of the most enjoyable, fun and happy shopping trips you will ever go on.
For some though it can become quite stressful and not enjoyable at all. Here are some of our Top Tips to avoid stress and ensure that you find Your Dream Dress.
1. Decide right at the very beginning who you want to take with you.
This is so important, ask your self, do you trust them to be honest with you but kind and sensitive too, towards your feelings? Its lovely to have advice from family or friends but if you have the slightest doubt that the people you choose to share this occasion with, will not listen to YOU and what YOU want or won't take your feelings into consideration when being brutally honest (in their opinion) then they are not the people you should choose to share your Buying Experience with. Its hard to please everybody because we all have different opinions and personal choices and buying a Wedding dress is a totally unique experience because of the emotion attached to it.
2. Choose the shops to visit carefully, in a planned and constructive way.
Ok so here's the thing… Every Bridal Shop has a radius of Exclusivity on each dress label they carry. Depending on the Label it can be as little as a 5 mile radius up to a 25 mile radius on more exclusive brands. So, based on that, it is much better to choose to visit shops within a 5 mile radius of each other. That way you get to see lots of different Designers, Labels and Brands & styles.
3. Check out each Bridal Shops Reviews
Reviews are absolutely necessary in the Bridal Industry and EVERY Shop you visit MUST have Reviews somewhere on the internet. If you have planned to visit a Bridal Shop that has no Reviews anywhere on the internet, then you MUST ask yourself why? Do not be fooled by glossy websites and lots of google listings if there are no genuine Reviews online to back that up. Honesty and transparency are absolutely imperative when it comes to your Wedding Dress.
4. Are the Bridal Shops you are choosing in any Association or Affiliation?
There is only one Association in the Bridal Industry which is worth its salt and that is the Retail Bridal wear Association or RBA. This is the only Association that inspects its members stores & accounts, has a Strict Code Of Conduct, checks out the shops Suppliers and Credit Status, Plus has the added bonus of The Brides Protection Scheme. Its the same as buying you honeymoon from an Atol or ABTA registered Travel Agent. Don't get hoodwinked by other "Associations" such as the BBRA, this is absolutely NOT the same.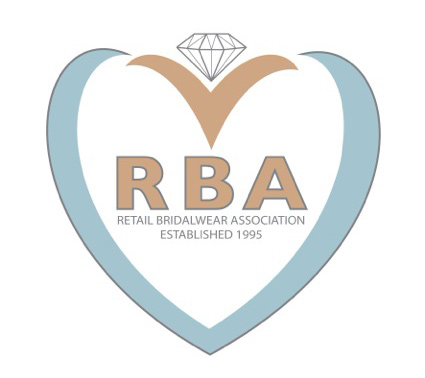 5. Visit no more than 3 Bridal Shops.
A good Bridal Shop should have at least 150 different styles in store (we have around 300) so if you visit 3 good shops then you have had access to at least 450 and potentially 1000 different styles. Be careful, you don't want to become "dressed out" or "desensitized " by visiting too many shops and becoming utterly confused and probably a bit deflated.
6. Check the location of your shops and their opening hours.
Will the locations work for you later on, once you have ordered your dress? Is it easily accessible for Fittings? Is there a car park? What days are they open, do they offer a late night? You need to know all this information BEFORE you go into a Bridal Shop. If the location and Opening Hours are not going to work for you then there is no point visiting. Find shops which are convenient to you and your lifestyle.
7. Don't be frightened to make your decision.
Most brides instinctively know when they have found "the one", pretty much the same as the man! You just know its right. However, if you are indecisive and worried about committing to buy, you really shouldn't be. Statistics show that just over 70 % of all brides find their dress in the first Bridal Shop they visit. We have so many brides who LOVE LOVE LOVE the dress, then say, oh but I can't buy just in-case i see something else. The fact is you will always see something else, of course you will, but there has to come a point where you say " you know what, I'm sticking with this one" Just like the man, there are millions out there and you could just keep on looking…forever!
8. Know your finances
If you are going dress shopping, be prepared to buy. Don't treat Wedding Dress Shopping as just a jolly day out because that mind set will not help you to find "the one" you will just become confused, disheartened and ultimately stressed. So many Brides are amazed when they find their dress at the first shop they visit but why? if you are going to Sainsbury's to buy a lettuce, why would you be surprised to find the perfect lettuce when you got there? Have a clear understanding of your budget and discuss this if you need to with each shop before you book to visit them.
9. After Service
Again, this is about doing your homework on each shop you plan to visit. Do they offer free storage? Do they have an "In-house" alteration Service? Will they Steam, Prep and Pack your dress for you? Do they offer a delivery Service? These are all important things you need to know.
10. Enjoy Enjoy Enjoy!
Above all remember this is a Once In A Lifetime Experience – Wedding Dress Shopping should be the most enjoyable, happy experience you could ever imagine, with a good splash of luxury and Top Quality Service thrown in for good measure. Enjoy and cherish every second.
I hope these tips help you all
Rebecca xxx