Switch up your bridal look with these top tips…
Are you looking to change your wedding look from day to night, and bring even more drama as you make your entrance into the evening reception with a second look? With a few simple adjustments, you can effortlessly elevate your style and embrace the arrival of the evening party. Here are five ways to change your look and ensure you look stunning from dawn to dusk…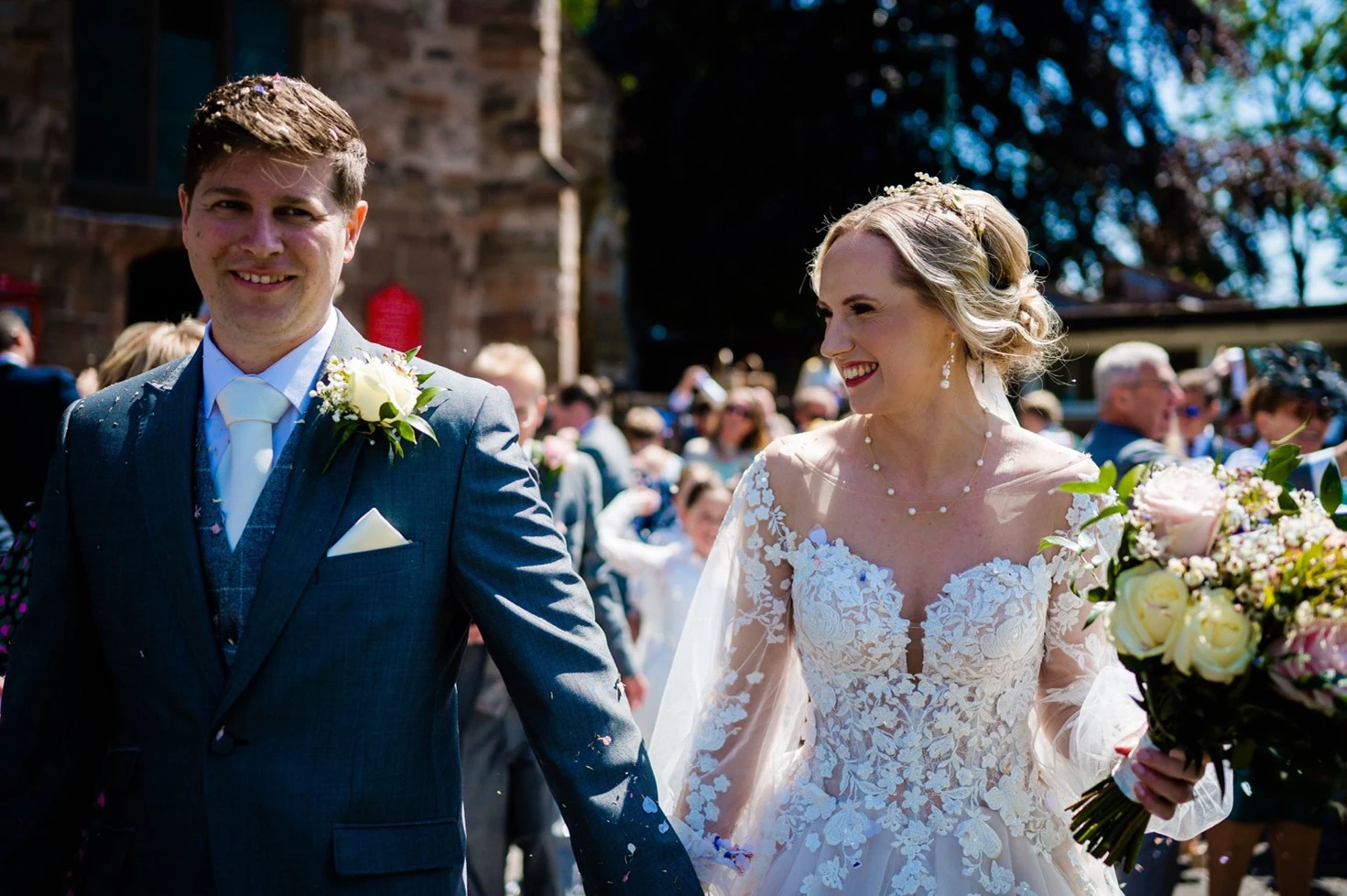 Featuring TDR Bride Cherise who wears Enzoani gown
Bridal Beauty
As the sun sets and the evening begins, updating your makeup can give your bridal style a quick and easy refresh. Consider intensifying your eye makeup with smokey or shimmery shades, to add more drama to your eyes. Apply a long-lasting lipstick in a bold or sultry colour to make your lips pop and enhance your beauty look from day to night. Adding a touch of highlighter and a setting spray will help your makeup withstand the dance floor and keep you glowing throughout the night.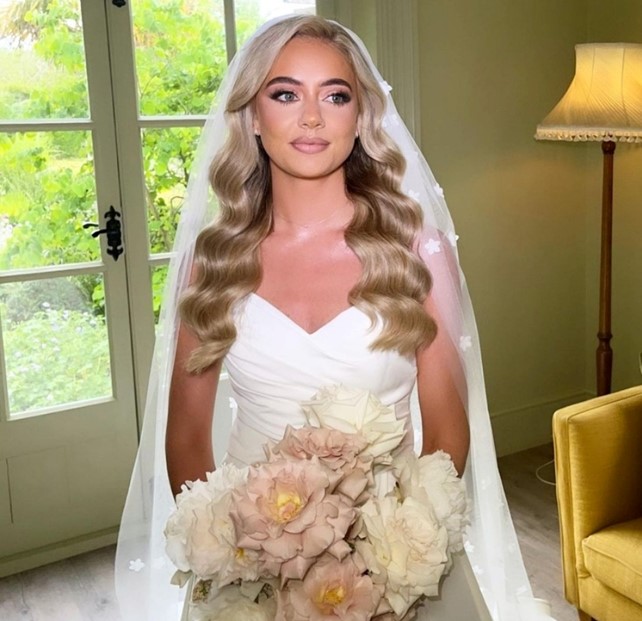 Featuring TDR Bride Molly with those amazing waves! Molly wears Madeline Gardener gown.
Hair Flair
To change your wedding look from day to night, a different hairstyle can work wonders. If you wore your hair down during the day, consider sweeping it up into an elegant updo or a sophisticated bun. This will instantly add a touch of glamour to your bridal look. For an effortlessly romantic vibe, consider incorporating braids or delicate hair accessories. A hairstyle change will ensure you feel refreshed and ready to make your entrance in the evening celebrations.
Change your accessories
Swapping or adding accessories is a simple yet effective way to transform your wedding day look. Start by replacing delicate daytime jewellery with statement pieces. Consider wearing chandelier earrings, a dazzling necklace, or bold hair pins to add a touch of sparkle and glamour. Don't forget, the evening is also a great time to change your footwear. Try a pair of glittery heels to dazzle in the disco lights or a pair of pretty pumps to dance the night away in style and comfort.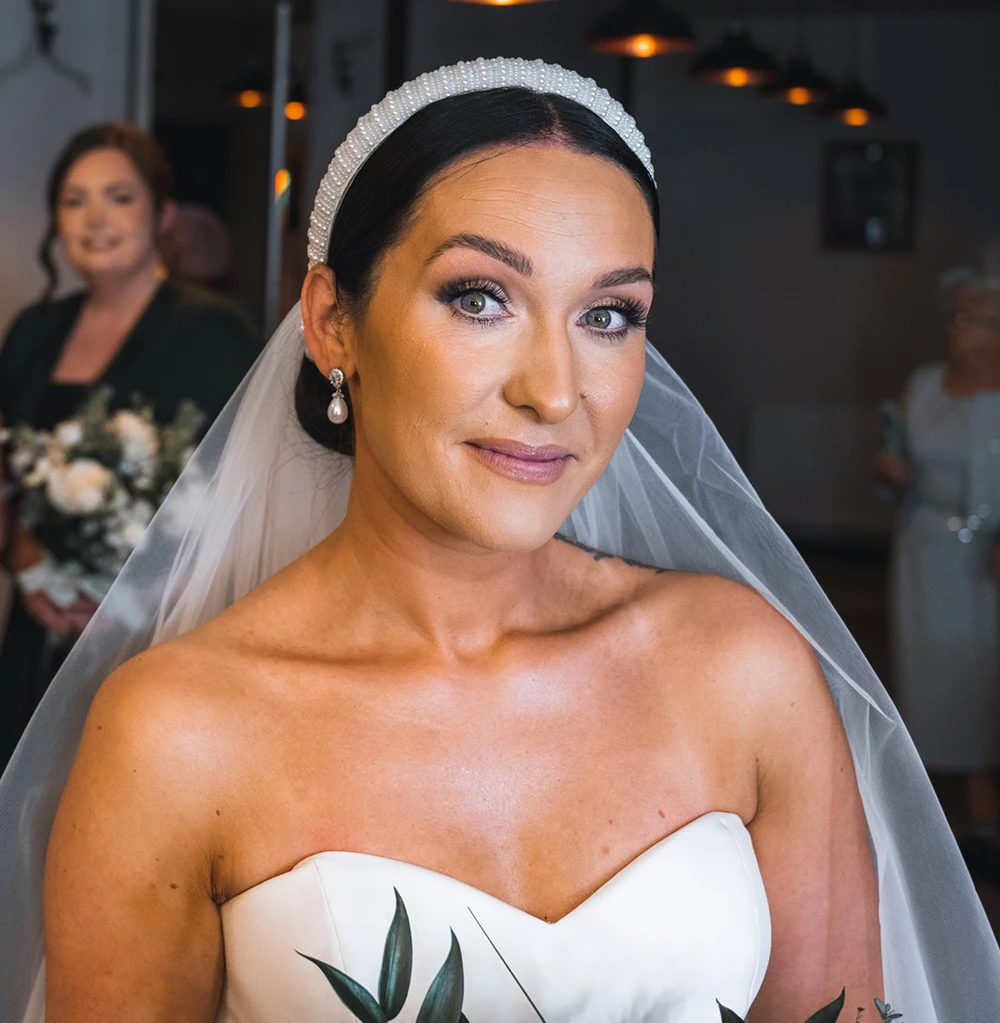 Featuring TDR Bride Leonie by Greg Thompson Photography.
Outfit Adaptations
Instead of completely changing out of your original wedding dress you could choose a gown that has two looks in one. Whether you opt for a sleek dress with a detachable sweeping train or a fitted fishtail with a removable lace bolero jacket. Choosing a dress that can be transitioned from day to night by adding and removing different elements will give you the desired wow-factor when you enter your evening reception, but be kinder on your budget. We have lots of amazing wedding dresses that provide a dramatic.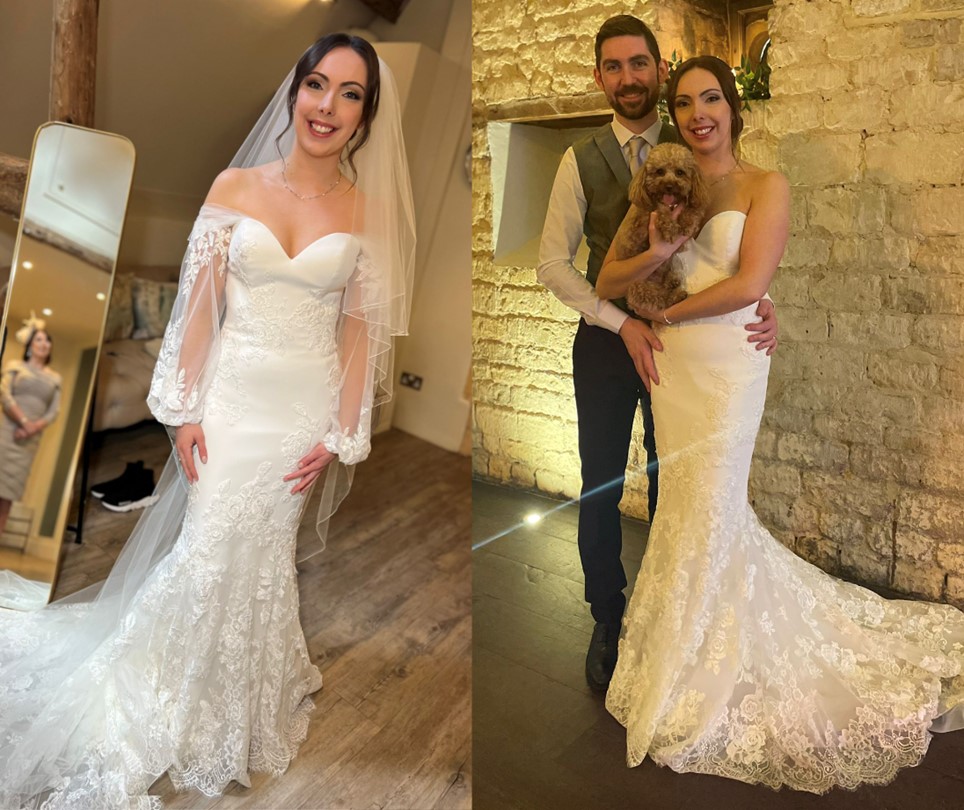 Featuring TDR Bride Hannah who chose detachable sleeves to give her gown a gorgeous day to night look
Dress Refresh
If you're planning on an energetic dance routine or you want to completely change your wedding look from day to night, consider choosing a second outfit that is entirely different from the first. You could opt for a playful jumpsuit, a sleek satin cocktail dress or a sparkly sequin number to party in.
Transitioning your wedding look from day to night is an opportunity to embrace the evening celebrations. By refreshing your makeup, amping up your hairstyle, changing your accessories and updating your attire, you'll effortlessly transition into party mode. Remember, the key is to express your personal style and make unforgettable memories that will last a lifetime.