If you've recently got engaged (congratulations) and have no idea how to plan a wedding, fear not, we're here to help! Follow our handy guide to get to grips with your wedding planning…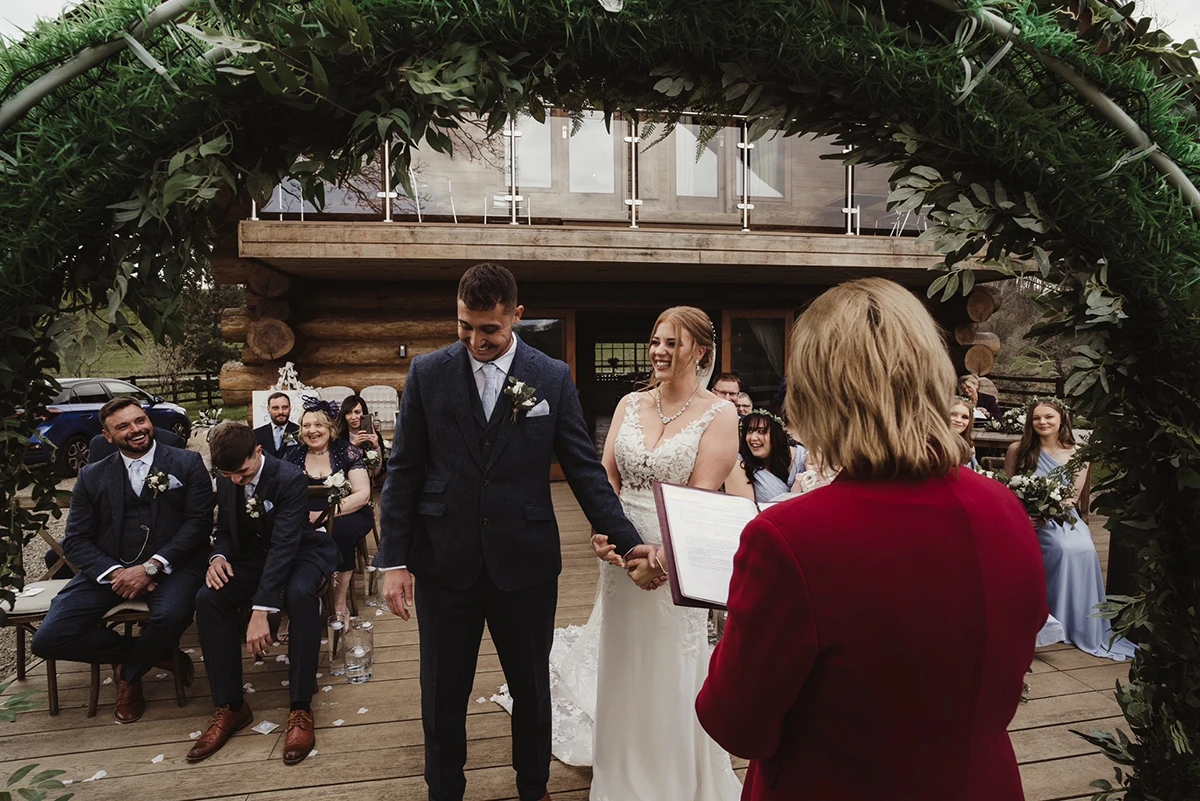 Featuring TDR Bride Daniella
Wedding planning is an exciting time, but it can also feel overwhelming with so many details to consider. However, with the right approach and careful organisation, you can plan your wedding like a pro. To help you navigate the process smoothly, follow our step-by-step guide on how to plan a wedding…
Set your budget
The first step in tackling how to plan a wedding is to establish a budget. Determine how much you and your partner are comfortable spending and allocate funds to different aspects of the wedding, such as venue, catering, photography, and of course, your dream wedding dress.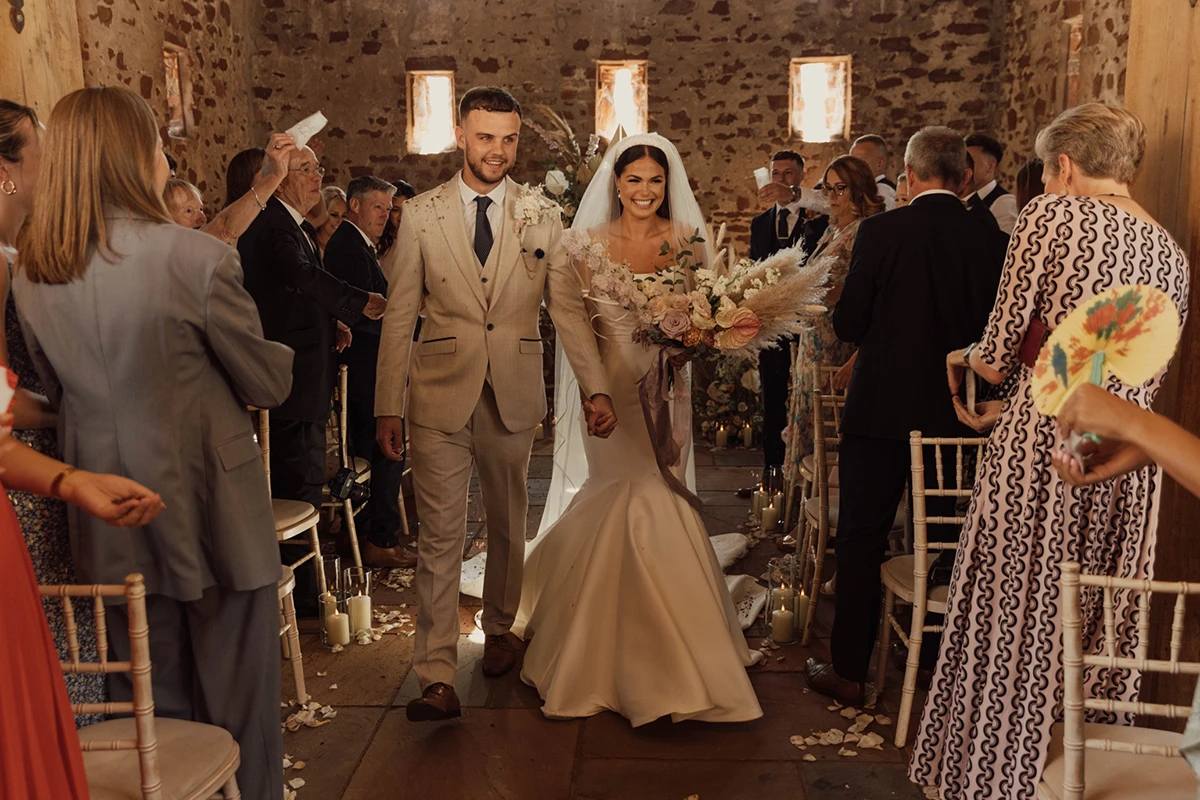 Featuring TDR Bride Amber
Plan the guest list
Decide on the number of guests you want to invite and start to create a guest list. Knowing how many people you will be inviting will help you determine the size of the venue and help you make other important decisions later on.
Find your wedding style
At the start of your wedding planning, think about the overall theme or style you want for your day. It could be romantic, rustic, modern, or any other theme that resonates with you as a couple. This will guide your decisions when it comes to choosing a venue, decorations, flowers and wedding attire.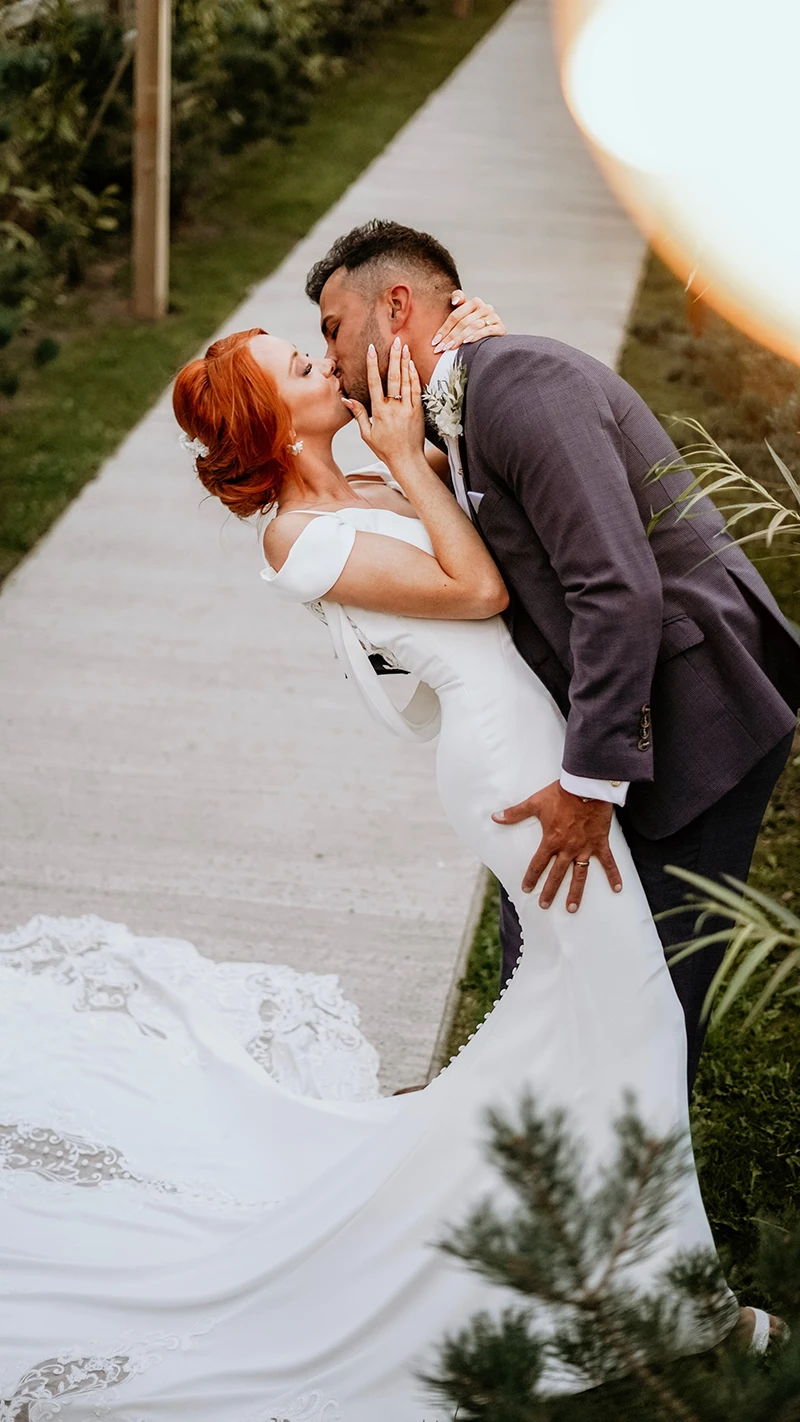 Featuring TDR Bride Libbie
Find the perfect venue
Shortlist the venues you would like to visit, keeping in mind your budget and vision. When drawing up a list of venues to visit, consider factors such as location, capacity, availability and the style of the venue. Book your venue well in advance to secure your desired date.
Source your suppliers
Once you've set the wedding date, start contacting and booking your favourite suppliers. Photographers, wedding planners and caterers can only attend one wedding a day, so if you have chosen a popular date it's best to book your favourite suppliers as soon as you can.
Featuring TDR Bride Fiona (image @Stephenwalkerphotography)
Send your stationery
Work with a stationer to create a wedding stationery suite that reflects your wedding theme. Decide whether you want to send save-the-date cards or jump straight to sending the official invitations. Include all the details such as the date, time, venue, and RSVP information.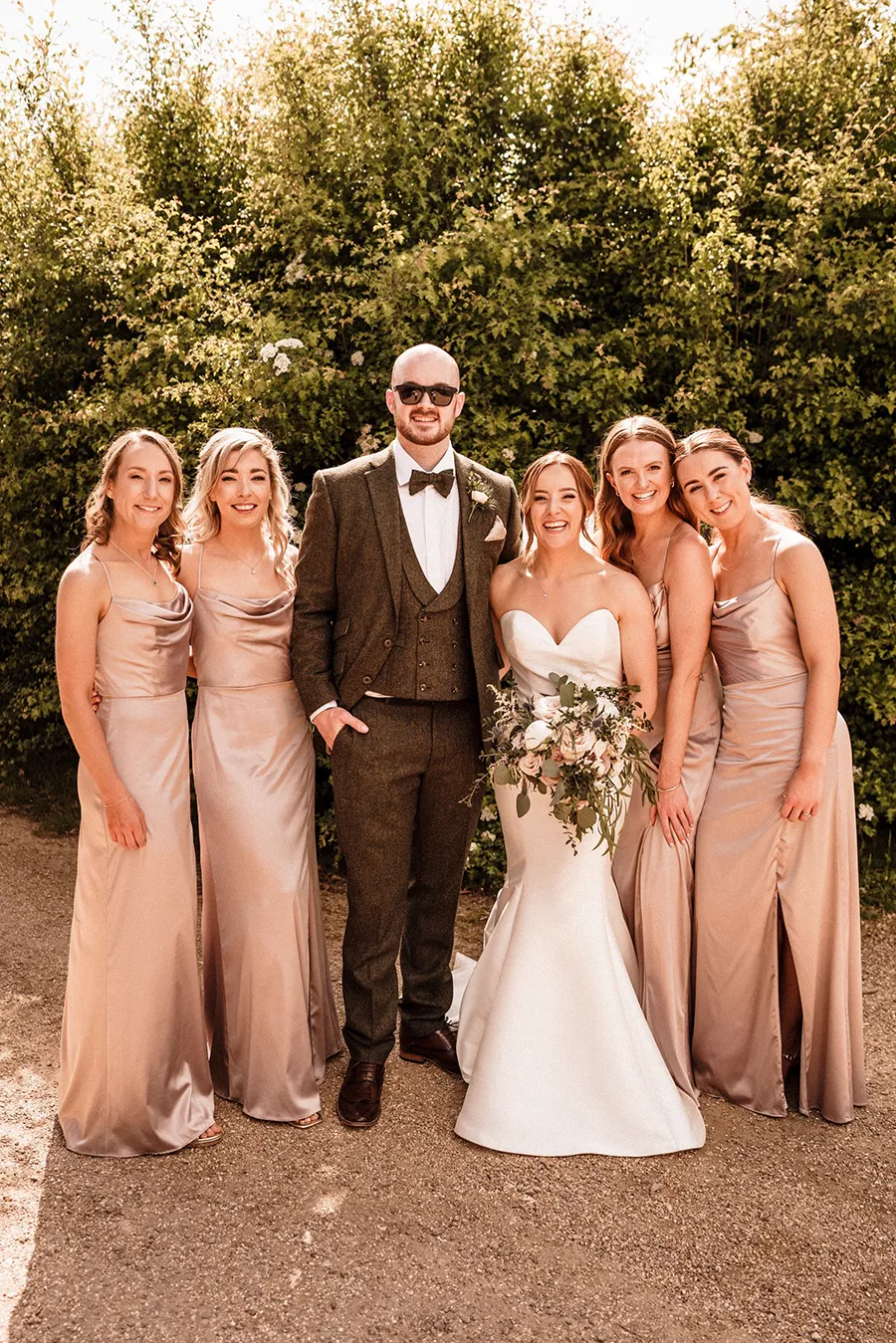 Featuring TDR Bride Fiona
Wedding dress shopping
When it comes to buying a wedding dress, begin by researching different styles, silhouettes, and designers that appeal to you. You can browse all of our gowns on the website here. Schedule your appointments to try on various gowns, our amazing team of stylists will support you and help guide you through the experience – they will tell you a bridal dress looks totally different on the hanger, and it's true! Give yourself plenty of time, we recommend twelve months but can help you whatever your timeframe. Most of all, enjoy it – we want you to go away with the best memories of a wonderful day.
Plan the order of events
Plan out your wedding ceremony by thinking about the entrance, the music and any readings. Map out the flow of the reception, including timings, the order of speeches, the first dance and any entertainment – work with your venue or wedding planner on this to ensure you allow plenty of time between each event.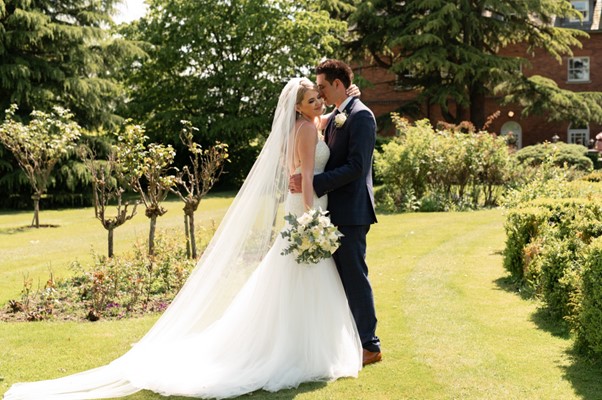 Featuring TDR Bride Myah (image by @KayleighPope)
Decor and details
Get to work choosing your reception decorations, from flowers to balloon arches and candy carts to the wedding cake. Consider your venue's interior decor, the style of your day and your colour scheme as you bring in extra details to make your day unique.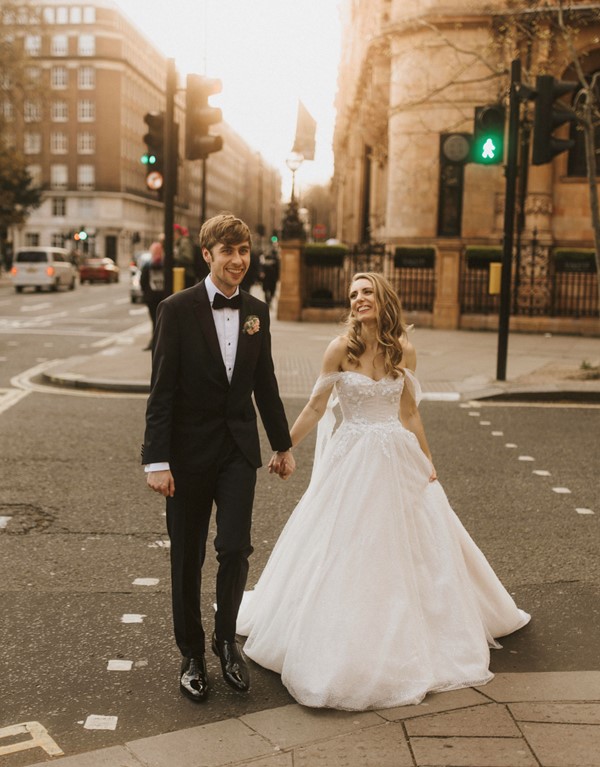 Featuring TD Bride Phoebe – our wedding dress competition winner
When you first think about how to plan a wedding, it can feel very daunting. But follow our guide, keep your wedding day vision in mind and plan with attention to detail, and you'll be on course to master wedding planning! When you are ready get yourself booked in for our bridal experience, we promise you won't regret it