Aesthetic treatments—both surgical and non-surgical—are booming across the globe and when you want to look your very best for your big day these treatments have become a popular choice for brides-to-be. When it comes to spa clients, brides and grooms are undoubtedly at the top of the list. It is, after all, the age of Instagram, and few content creators are quite as assiduous as newly-weds. And they have good reason to be excited! They have the perfect outfit, backdrop, and skin. If you are planning your own wedding over the next few months, and you want your skin to shine with smooth perfection, take note—you probably should start ticking items off your checklist right now!
Six-to-Twelve Months Before the Wedding
Making long-term beauty plans may be key when you are planning your wedding, depending on your beauty goals. For instance, if you want a perfect smile, then visiting your orthodontist asap is essential. Today, orthodontists can shorten treatment times via "accelerated orthodontics" procedures. The latter combine braces or clear aligners like Invisalign with minor surgery, to "activate" the gums and bones. The result is that teeth shift into their desired position much more quickly. Now is also a good time to pay a visit to a dermatologist, so they can design a personalised skincare regiment and treatment program for specific issues—including acne, acne scarring, lines, loss of firmness, and similar. As early as now, you can start experimenting with makeup brands and hues, and trying out different hairstyles to find the perfect style that complements your face shape and wedding dress.
Three to Six Months Before the Wedding
Book a trial makeup session with your chosen artist, so you can try out different looks and colour combinations. This will serve a second purpose; that of selecting the right look for your engagement photos. Concentrate on your skin routine in the weeks leading up to your wedding, investing in products with a high level of active ingredients. Make sure to exfoliate your skin once or twice a week to slough off dead skin cells and clear your pores. You can also start a skin whitening regimen to ensure your smile is sparkling white.
Visit our recommended suppliers for some of our favourite make up artists in the area…
One to Three Months Before the Wedding
It's all about getting your hair in shape at this stage. Schedule your final haircut no earlier than one month before your wedding, so it has time to grow a little if the hairdresser cuts it a little too short. Use quality sulfate-free shampoos and hair masks to get rid of any frizz or dryness and consider a dedicated treatment to give your hair a smooth, shiny look. Your wedding hair and makeup appointments should be booked at this stage. This is also a good time to schedule a trial run of your hair and makeup. Have a photographer on hand, so you can see the full effect of your chosen looks. You may find that you need to change up a hairstyle or add a little more pizazz to your makeup look.
Four to Eight Weeks Before Your Wedding
If you will be having Botox and/or fillers this is a good time to have them done. Botox takes about two whole weeks to fully settle–but it can still look a little stiff at the stage. Waiting a full month to six weeks will ensure your results are more natural. For fillers, leave at least six to eight weeks, so the look is more natural. You can actually start experimenting with fillers and Botox as soon as possible, so you can see the effect they have on your face, the time you need to heal, and the optimal waiting period for the results to look natural and settled on your face.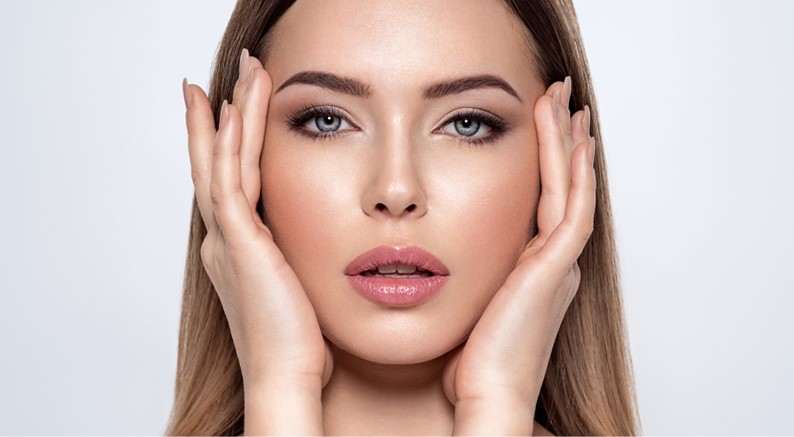 One Week Before Your Wedding
It's time to get all the rest you can, so you look rested and rejuvenated when you wake up. Avoid caffeine, alcohol, and salty foods, to minimise puffiness and bloating. Don't forget to schedule your spray man; you want to sport a lovely honey shade to set off the light hues of your wedding dress (if you opt for whit, cream, or light pearl or pink). Do one last run of your hair and makeup to make sure your style suits you and expresses your personality and taste. Finally, get a manicure and pedicure one or two days before the big day. Go for acrylic or gel nails to ensure there isn't a chip in sight.
Getting ready for your wedding is a long process that begins with visits to your dentist and dermatologist. These specialists can suggest a long-term plan that will produce noticeable, effective results. Make sure to test aspects such as your hair and makeup two or three times, so you are confident that the styles you have chosen go with your personality and style.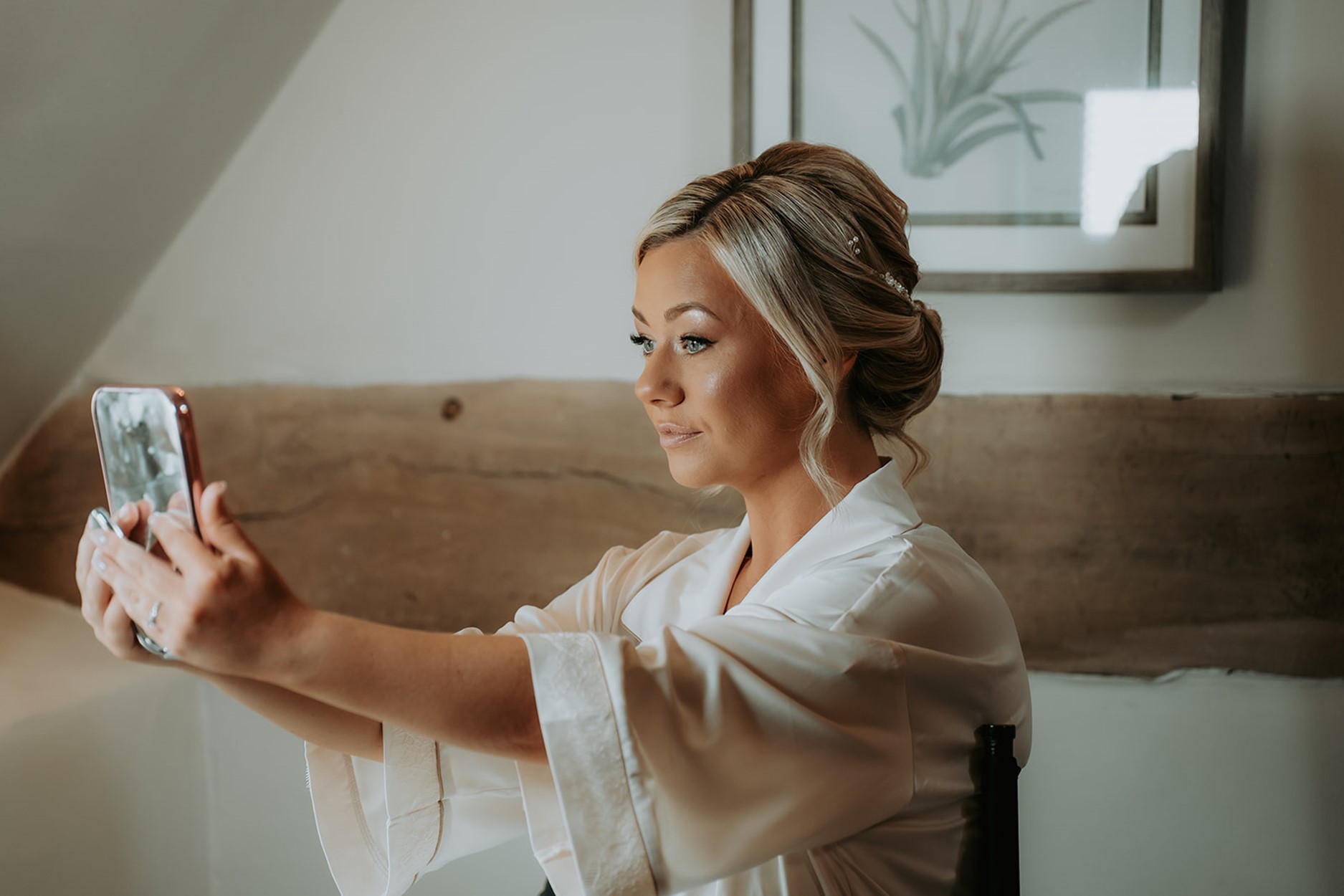 Image by Amber Louise Photography
On your big day, enjoy, and simply keep a few touch-up products such as powder, lipstick, and blotting papers to keep your look fresh throughout the day. Whatever your beauty plans, we know you are going to look absolutely GORGEOUS on your big day. It's your day – do it your way!!!