With the main focus rightly being on the stunning wedding dress that you're going to buy to ensure you are looking your most gorgeous walking down the aisle, it's easy to sometimes forget about the smaller details like those all important wedding rings.
It's normal when brides are in our boutique choosing your wedding dress, that the conversation can turn to jewellery! Have you thought about your wedding rings yet?  We have put together a few of the best jewellers in the area, giving you a little help to plan where to find your perfect wedding bands.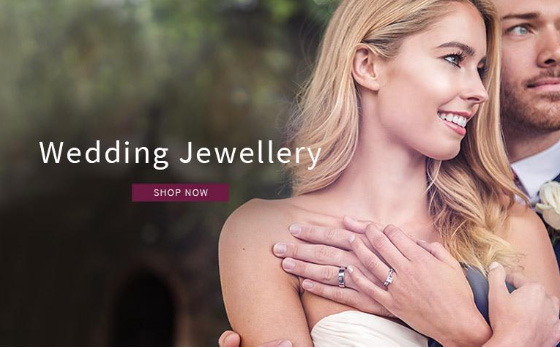 In the heart of Halesowen is T.H.Baker, and it's the perfect place to visit when you're looking for your wedding rings, or bridal jewellery.
They specialise in sourcing high quality, classic and contemporary wedding rings at a price to suit your budget. All of their wedding rings have been crafted from precious metals with various designs.
Once you have the rings, they offer a collection of prestigious and designer brand name jewellery and watches to accessorise when you're choosing your wedding dress
The range on offer are all quality products at very agreeable prices
Located in Blackheath, Rowley Regis  just 2.5 miles from Halesowen, DiamondLove is the home of vintage design and sophisticated elegance in the world of designer wedding jewellery.
All the designs are their own, created in their design studio right here in the UK, they pride themselves on being second to none for bridal jewellery, wedding rings, and grooms accessories.
They offer a wide selection of necklaces, earrings, bracelets, bangles, hair combs and tiaras. Quality is amazing and they have all been lovingly crafted using real pearls, cubic zirconia and diamonds.
When you have finished choosing your wedding dress, make the next stop DiamondLove.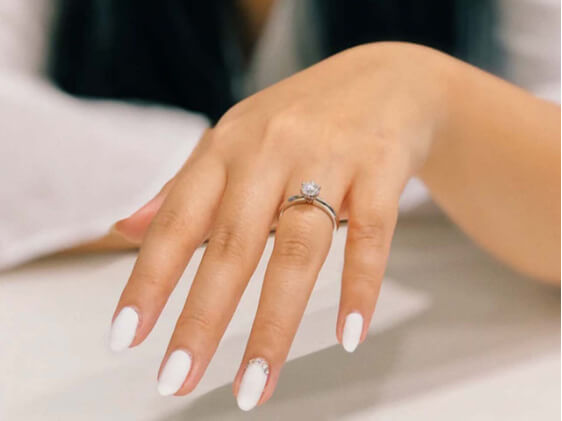 At F.Hinds jewellers, they follow the ethos that no two couples are the same and their choice of wedding bands to celebrate their commitment to each other, will be a completely individual experience.
When you're looking to tie the knot in style, you will love the host of wedding rings on offer for him and for her. When you have great jewellers lined up, choosing your wedding dress is easier.
Available to buy online and at any one of their UK branches, you can select from our array of wedding bands today, or take the very short drive to Brierley Hill, just 4.5 miles outside Halesowen.
With over 160 years of expertise, F.Hinds knows about high quality jewellery.
Once you have finished choosing your wedding dress at TDR Bridal, take a short drive to rowley regis and you will find the lovely folk at Ecoo925 Jewelry.
Ecoo925 are happy to help you find the perfect fit for your wedding ring.
They fully appreciate that your big day is one of the most important moments in your life and the wedding rings are part of that day and forever. Ecoo925 wants to make sure that it's perfect for you.
With today's nationwide environmental drive, they offer eco-conscious Brides and Grooms a dedicated green wedding guide,with tips and eco-friendly wedding suppliers.
Just up the road from Halesowen at Stourbridge sits K Bassam Jewellers, a respected independent family run jewellers in the West Midlands. They have a wide selection of new and vintage jewellery for sale, which are perfect for the entire bridal party.
You can even watch your jewellery being crafted as they offer customers the chance to see jewellery craftsmen at work in a traditional workshop environment.
As TDR Bridal does when choosing your wedding dress, K.Bassam's in-store consultants will be happy to assist in creating that special beautiful item of jewellery for your wedding day.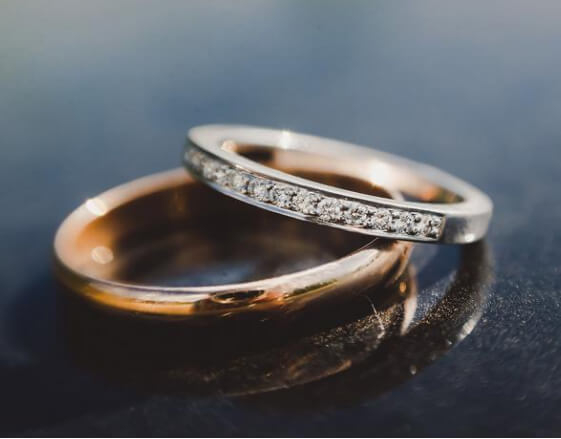 With the poor press from years ago a long way behind them, H.Samuel jewellers are firmly back on the map. You can symbolise your everlasting love and commitment with wedding rings from H.Samuel's branch just 4 miles away at Brierley Hill.
Beautifully finished in a range of different metals, the sublime wedding bands are sure to be a perfect reminder of your special day. From two colour wedding rings to diamond wedding bands, there's a piece for every style.
Once you have had fun choosing your wedding dress and excitement is mounting, they ensure your day is filled with sparkle and glamour, with an exquisite bridal set offer.
And finally
Everyone loves a wedding and for most the planning, is all part of the fun, but we understand for some it can be a little stressful "well we are a little different, a lot actually!"
Visit TDR Bridal when choosing your wedding dress, it is a calming, warm experience as we embrace your plans and deliver that stunning wedding dress of your dreams and an experience like no other.
Memories that will last you forever….