Whether you want the full on bling or subtle statement jewellery, there are some great jewellers in and around Stourbridge for you to visit once you have finished choosing your wedding dress.
Some of our lovely brides often have family heirlooms to wear that have been handed down for generations, and they end up choosing a wedding dress with the special jewellery pieces in mind.
In this special blog we take a look at some of the best wedding jewellers in Stourbridge to help you choose your "forever" wedding rings and jewellery.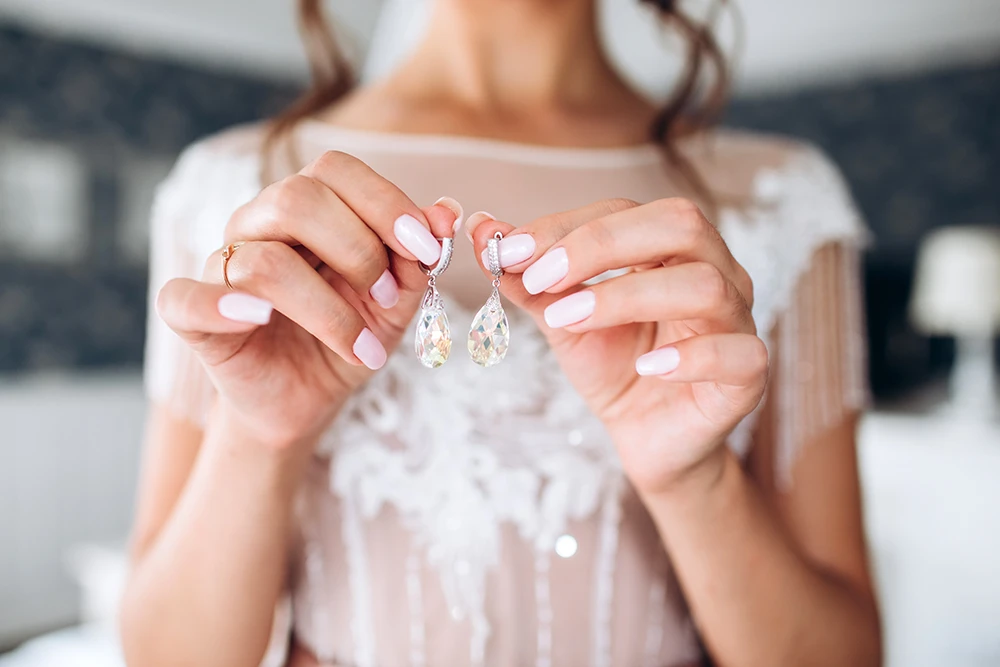 K Bassam are award winning British Jewellers specialising in repair and bespoke handcrafted jewellery since 1991 and their shop in Stourbridge is known for quality craftsmanship & bespoke items.
In fact all 3 of their retail shops have onsite workshops with experienced jewellers each masters in their own areas of expertise, enabling them to take on a wide variety of specialist work. 
If you want a fully bespoke piece of jewellery to match the gown you have selected when you were choosing your wedding dress, then pay them a visit and discuss what you need.
Kinver Jewellers offer an exquisite range of fine, handcrafted jewellery and are conveniently located in the beautiful rural village of Kinver, near Stourbridge. With a great reputation for fantastic service and a wonderful selection of jewellery. You'll find one of a kind pieces, professional repair services and remodelling, as well as expert knowledge of the craft of jewellery making.
Another area that Kinver Jewellers specialise is a selection of pre-loved jewellery. If you have gone  a little over budget when choosing your wedding dress and have pushed the boat out for that stunning wedding dress (and why not) you can browse their pre-loved section, where approved second hand jewellery is offered at exceptional prices.
Each item is specially selected by them, with only the highest quality pre-loved items being presented for your approval. Give a classic piece a new home and find something spectacular today that matches your wedding dress perfectly.
A full bespoke jewellery service is also offered where you can commission a special piece for someone in your wedding party, or design that perfect wedding ring.
For wedding jewellery at great prices and a great selection, call in and chat to their friendly staff.
Peplow Jewellers is one of the oldest family firms in Worcestershire and they have served their customers for over 200 years.  They have extensive expertise in the jewellery business and are proud of the wide range of beautiful jewellery and watch brands that they offer at their shop in Stourbridge.
They are a family jeweller that can provide everything from advice on buying a wedding ring to commissioning a bespoke piece as wonderful gifts of jewellery for your bridesmaids.
Their experienced staff are happy for you to share your designs and styling when you're choosing your wedding dress, and help match specific rings and jewellery pieces.
With 200 years of history behind them and plenty of new ideas and products their service is unsurpassed.
T.H.Baker is a family owned business with over 130 years experience in the jewellery and watch industry and a must visit store when you are choosing your wedding dress. T.H.Baker has established itself as a popular independent jeweller while sticking to standards that have been set since its beginning in 1888.
When you are choosing your wedding dress and on the hunt for those perfect wedding rings, visit T. H. Baker where they specialise in sourcing high quality, classic and contemporary wedding rings at a price to suit your budget. All of their wedding rings have been crafted from precious metals with various designs.
The company's rich heritage has provided a solid foundation on which to build today's T.H.Baker, which retains the same traditional values but continually looks to expand in new and exciting ways. This includes giving T.H.Baker an online platform to showcase only the best jewellery.
At TH Baker, the customer has always been their highest priority.
Jewellery Inspired is a family run jewellers located in the Ryemarket shopping centre, Stourbridge. They offer a range of gold, silver and swarovski jewellery, watches, accessories, repairs and services.
jewellery Inspired began life in early 2013 when Jane McCrone's love for making jewellery was first realised. As a young girl she would regularly take trips to the Jewellery Quarter in Birmingham with her mum and marvel over the wide range of rings and necklaces on display. This Lady knows how to match jewellery with wedding dresses.
 Over time the market stalls turned into shopping centre units and a variety of jewellery and fashion accessories were added to the stores inventory.
Jewellery Inspired has established itself as a premier jewellers in Stourbridge and once you have completed choosing your fabulous wedding dress it is well worth a visit to discuss the wedding rings and any other requirements.
Jane puts her customers first as Jewellery Inspired would not be what it is today if it wasn't for you!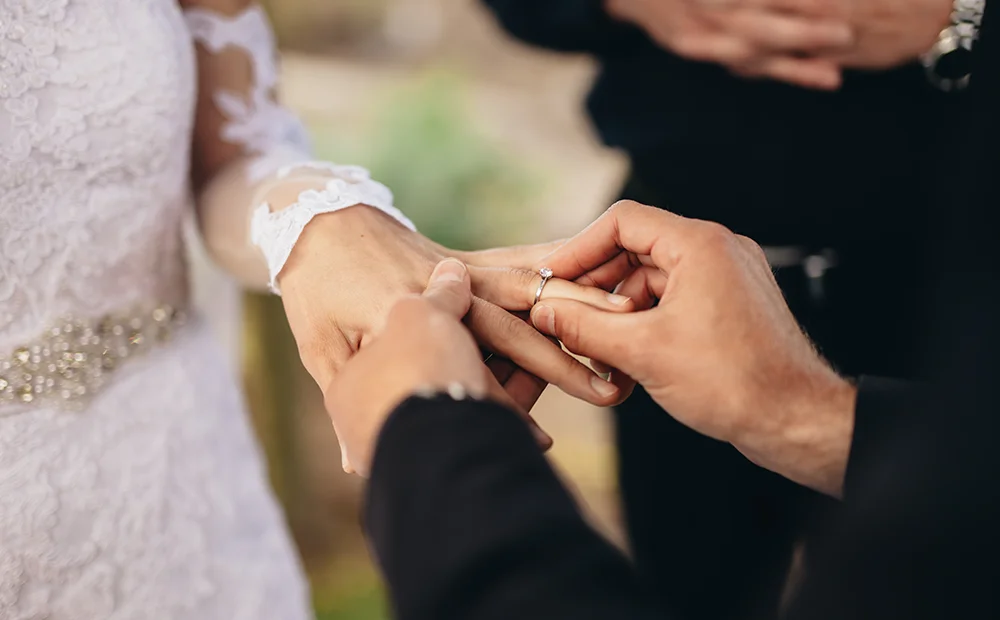 The Wrap
Being a bride has so many wonderful moments from choosing your wedding dress, picking the wedding venue and selecting your rings and jewellery.
For some brides their stunning wedding dress is the most important item of the day, for others it's the ring they wear forever.
At TDR Bridal dress shop we make you a stunning wedding dress to create fantastic memories.