The nervous excitement, the anticipation and the emotion of your wedding day is something you never forget. From your first visit to the Bridal dress shop, to that magical moment when you say "I do".
Our lovely staff at TDR Bridal, never get tired of hearing about weddings and we feel we are more than just a Bridal shop to everyone of our beautiful brides.
Today we take a look at some of your fantastic options for the best wedding venues in Wolverhampton.
Choices galore
For any wedding planned in the Wolverhampton area, you are blessed with a good number of quality wedding venues, offering a wide range of services for all types of wedding.
International Conference & Banqueting Centre
From the very first meeting the International Conference & Banqueting Centre, set about making your wedding memorable. 
There are many different kinds of wedding and different kinds of couples, which means weddings vary and a wedding venue has to be flexible. Their ethos is very simple. It's your special day, tell us about what is best for you. They are there to help your dreams come true, so that all your guests can relax and enjoy your special occasion.
All food is made on the premises and is freshly prepared on the day, and you can take advantage of a variety of hot and cold foods comprising aspects of traditional, Caribbean, Chinese and Indian flavours.
The venue's priority is to make your special wedding day as perfect and relaxing as possible, with friendly and efficient waitressing staff, venue organisers and the all important wedding planner.
A venue that you will love forever.
The motto of Grand Station is "Let us be your happily ever after", and they deliver this perfectly with great service in a wonderful venue that will be worthy of your stunning Bridal Boutique wedding dress.
The Grade II listed wedding venue in Wolverhampton provides the perfect combination of grandeur and history for your big day accommodating between 140 and 700 guests.
Inspired by Isambard Kingdom Brunel's engineering the iconic former station is a stunning wedding venue, like no other, with its Italian renaissance ceilings and classic sash windows. You can take the inspiration from the Station's transport past, into your Bridal Dress Shop or make the style of the wedding, uniquely your own.
A truly prestigious way to make an entrance as a married couple in Wolverhampton, and your wedding photographer will be delighted as they take stunning shots of your wedding party beneath the magnificent chandelier.
The Old Ticketing Hall is a Civil Ceremony licensed room with 150 guest capacity. 
If you're looking for wedding venues around Wolverhampton, the Grand Station is the epitome of timeless elegance, combining modern style with grandeur and decadence, and a historical landmark in Wolverhampton's history. 
Grand Station is the perfect venue for your wedding.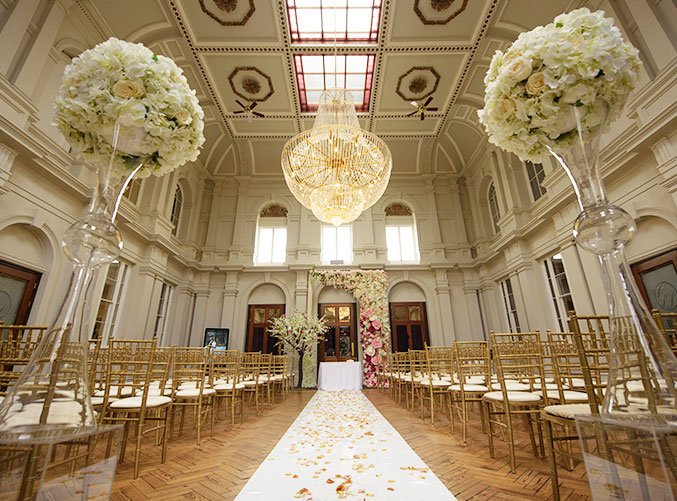 Right in the heart of Wolverhampton with excellent links to local motorways, train stations and hotels sits Eden Gardens, is an elegant venue, combining modern style with grandeur and decadence. With its own dedicated entrance hall and stylish function rooms, they can accommodate wedding parties of all sizes, whether it is an intimate ceremony or a grand wedding.
It's a venue that is often talked about by brides in our Bridal Dress Shop as a Wolverhampton favourite. 
The venue staff and management understand how important this special day is to the happy couple and their family, and work tirelessly to ensure everything is arranged perfectly, to the last detail, to help deliver the day of your dreams.
Eden Gardens in Wolverhampton provides you with everything you need, now the visit to the Bridal Shop takes on a whole new meaning as you start to plan the dress around your wedding style and the venue.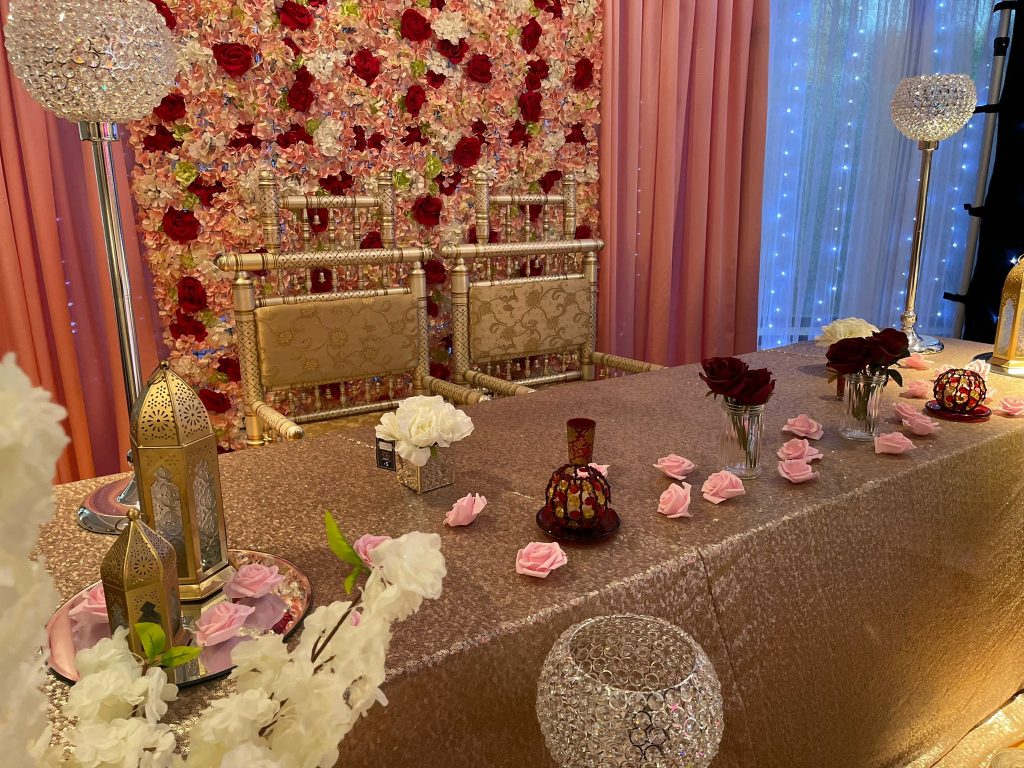 For many years now as the West Midlands premier Bridal Boutique, we have worked with and taken note of hundreds of wedding venues. The Pavilion is one of noteworthy quality and has been specialising in providing outstanding facilities and service that ensures your wedding day stays etched in the memory.
Their team of wedding coordinators are there for you, to ensure that your special day runs like clockwork, and they have many years of experience in arranging weddings of all sizes from start to finish.
A wide range of catering options are available in their adaptable large function rooms, accommodating up to 200 guests for a wedding breakfast, as well as smaller rooms for that truly intimate small wedding experience, with close family and personal friends.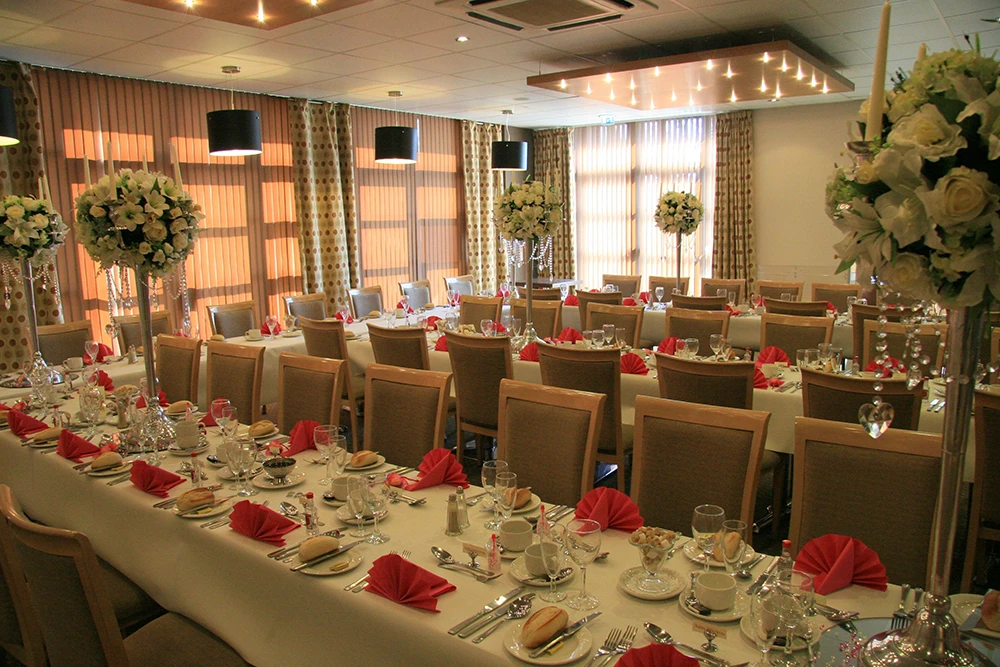 The Park Hall & Spa website proudly says "you've found the perfect West Midlands wedding venue" and it's hard to argue with their statement once you set eyes on the stunning Grade II listed Georgian mansion which makes it one of the most elegant and prestigious wedding venues in the West Midlands.
As well as the hotel building being a prestigious wedding venue, it is set within five acres of stunning landscaped gardens with distant views of the rolling Staffordshire countryside, which make it the perfect location for outdoor wedding ceremonies in the beautiful garden pagoda,and for those important wedding photographs. 
A truly beautiful location to show off your dream creation from TDR Bridal Shop, after all a beautiful wedding dress and a gorgeous bride like you, deserve the perfect setting for your special day.
A wonderful location, with luxurious facilities, excellent cuisine and outstanding service from all of the staff, who are dedicated to making your wedding day memorable in every way.
Their recently refurbished ballroom can host up to 550 seated guests, and is exquisitely furnished with handmade chandeliers, mirrored columns and the room is gifted with natural lighting.
Your wedding day dreams will become a reality.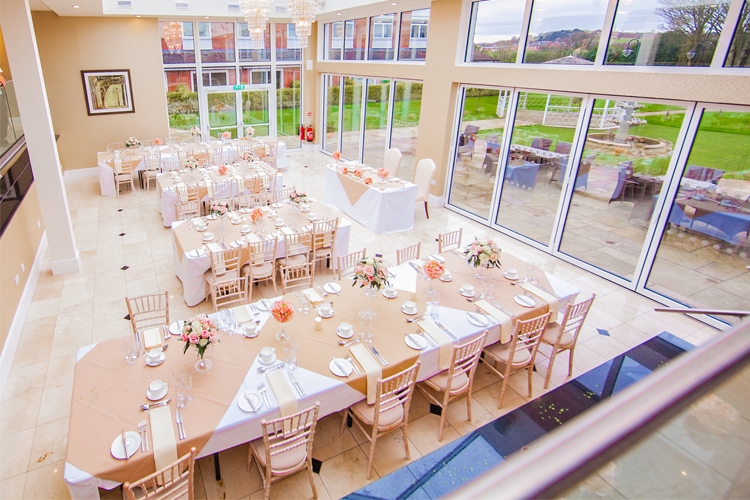 The Wrap
So that's just a few options and we believe these are some of the best wedding venues in Wolverhampton, and our brides can feel safe in the knowledge that their wedding will be perfectly handled and that they will look totally stunning in their wedding dress from TDR Bridal Dress Shop.
Make your special day as special as possible, because you're worth the effort.