We have been busy ladies over the past few weeks, not only with hundreds of our brides getting married in the Month of May, but with our buying trips this year already, preparing and planning for our 2016 brides. Each year at about this time, we attend a number of leading bridal fashion shows to help create and craft our collections for the following season. Back in the early days it was a nightmare trying to think ahead and plan which wedding dresses to stock for the next year when we were barely into the current year. Age and experience has guided us through though, and now we can visualize and prep with the best of them. I like to think this process also helps us with our current brides who are trying dresses on ahead of their wedding for the following year. We get to offer advice and styling tips based on looking ahead rather than what is current or past.
After the whirlwind of the last few months and with a couple more exhibitions planned for the next few months, I have decided to share with you all what we have learnt and some amazing new bridal fashion discoveries we have picked up so far.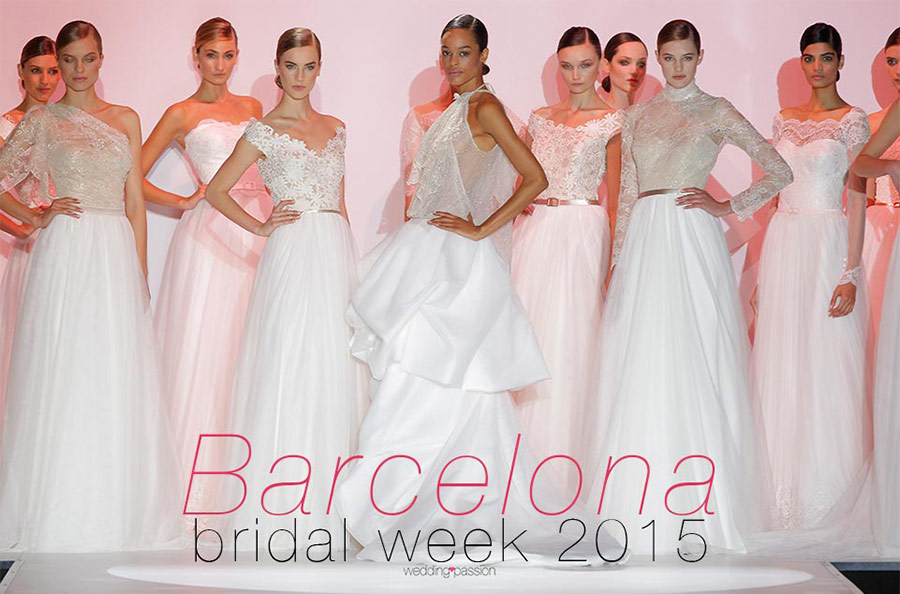 So in early May we visited Barcelona, looking for the very best and the very latest in Bridal Fashion.  We were not disappointed! The Spanish Designers just seem to have a natural flair when it comes to styling, along with the most fastidious attention to detail and fabrics to die for! Although we can't share details at the minute, I am thrilled to say we picked up some fabulous new little bridal labels that are not available any where else in the UK, watch this space for more details and sneak peeks!
What was really refreshing too was the move to explore other fabrics, like Mikado silk and silk chiffon, rather than just lace (though may I say the Spanish lace is exquisite too!!)   The catwalk shows were amazing, forward thinking and so well received, we just loved every minute of this fabulous buying expedition – especially for our brides. We found a stunning label called Le Papillon, a Dutch label like nothing we've seen on the UK market!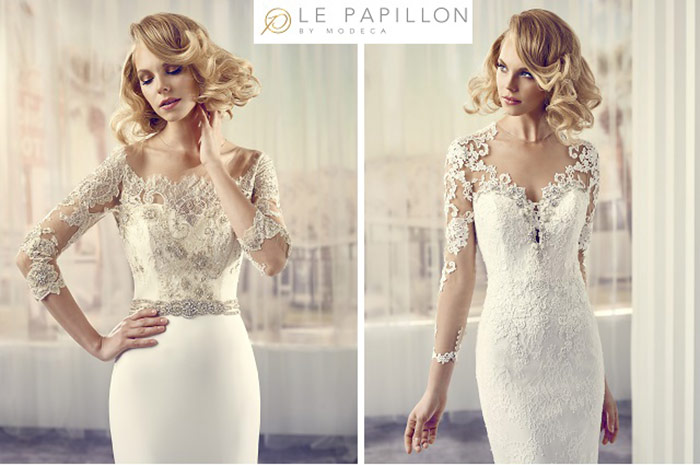 After waving Adios to Barcelona, we came home and said a beautiful warm Hello to London Bridal Fashion Week, which did not disappoint!

We started the show by checking out the gorgeous statement pieces from the new 2016 Justin Alexander Collection, we were wowed!  The usual attention to detail and fabulous styling was there in every dress we ordered and we're so excited to show you this new Collection.  After Justin Alexander we went onto the stunning Mori Lee and were so taken with the Madeline Gardener New York Collection that we just HAD to have it!  Honestly, one dress we even ordered in two different colours as we just couldn't decide, they were both amazing.. We then nipped over to to the oh so beautiful brand new Collection from Wendy Makin Australia, our lovely friend from across the globe.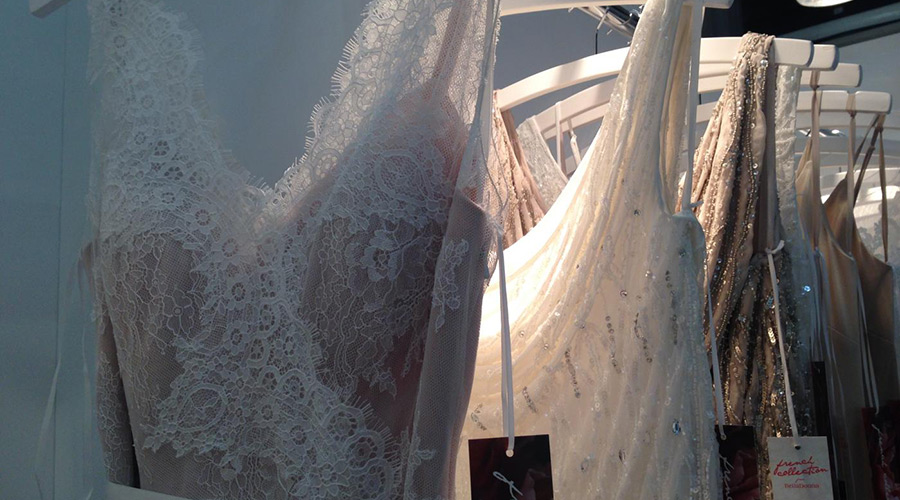 The new line is called French Collection and is so floaty, dreamy and Boho plus a little 1920's glamour thrown in, we just couldn't resist!  There are under slips  in colours such as nude, beige and Tea Rose which are just the softest vintage hues making every brides dress unique.  This brand new Label will be on our catwalk on 14th June so definitely one to look out for.
Finally, we took a long look at THE MOST EXCITING LABEL we've seen in years, Watters just stood out from the crowd like no other…AMAZING AMAZING AMAZING! We are so excited to show you our new Collections, we hope you LOVE them as much as we do…we're pretty sure you will!!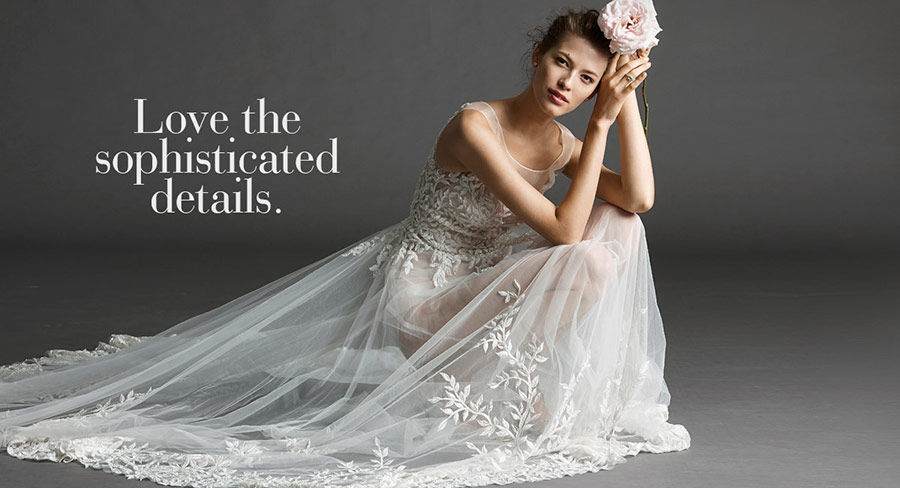 Finally to finish our buying trips for this month we hit the White Gallery London.
This is THE bridal fashion show for the discerning bridal store & this years show was just as, if not more amazing than last year!  We went here especially to see our exclusive House Of Mooshski Label and the lovely designer, Olivia.  What can I say, as usual, Olivia has created some absolutely stunning vintage 50's style dresses, with feathers, lace, mikardo silk, fabulous bows and detailing and of course, that ever important quirkiness that only House Of Mooshki can do. With 12 … yes 12 ! new samples on their way to us, if you are a bride who loves this label then we have picked the cream of the crop for you! We love the fact that anything, from the length, to the sleeves, to the neckline, to the colour, it can all be changed on Mooshki dresses, making every dress individual and unique to each bride.
That about rounds up our busy May. I hope you have enjoyed the preview into what the bridal fashion world has in store for 2016 and what you can expect to see in The Dressing Rooms very soon.
Rebecca xxxx