We were so excited to be working with such a FABULOUS team for our photoshoot at the custard factory.
Judith, from Pollen Floral Joy contacted us and asked if we would like to be involved in an upcoming shoot she had at Fazeley Studio's in Digbeth and of course…we said yes!!!
Judith's vision sounded AMAZING, she wanted a minimalistic look to ensure her creations, such as her floral archway, really stood out. We are AMAZED with the outcome of this shoot and want to say a HUGE thank you to everyone involved! The results look AMAZING!
For any brides out there looking for a florist to make their visions become a reality on their wedding day…Pollen Floral Joy is THE lady to go to! Extremely talented, so friendly and AMAZING ideas.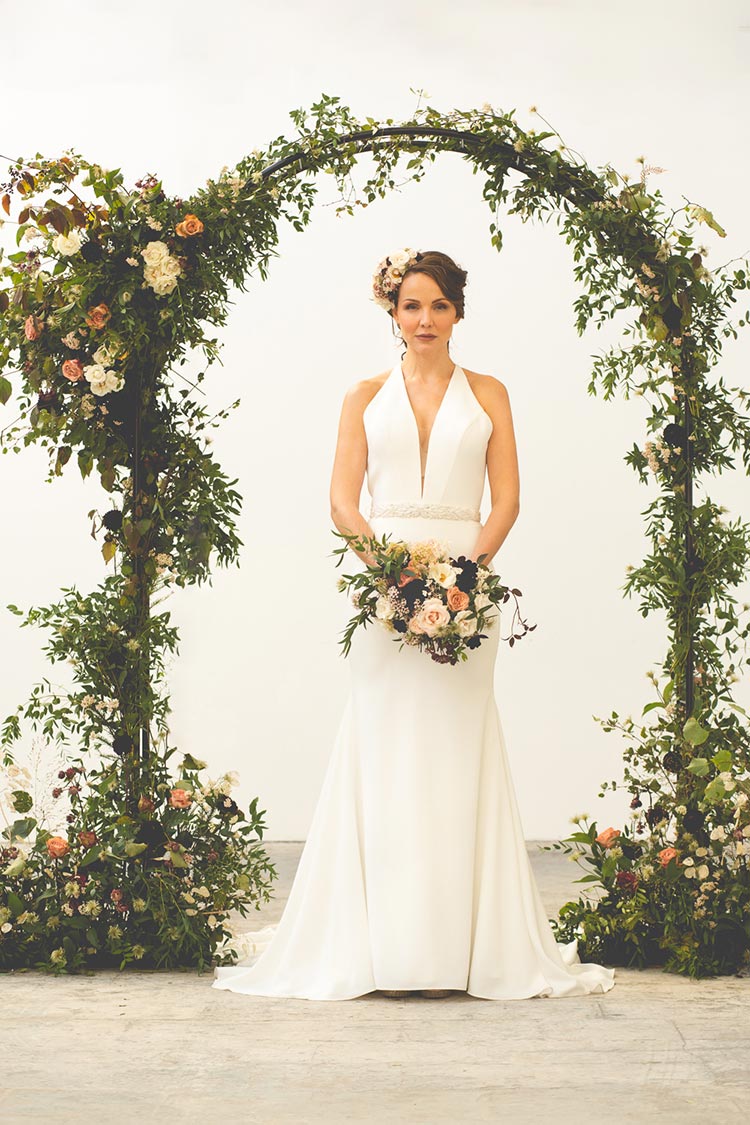 Dress Designers: Mikaella Bridal, Justin Alexander
Flowers: Pollen Floral Joy
Photographer: Timothy James Photography
Makeup: Helena Shakespeare
Hair Stylist: Nicola Honey Artistry
Model: Louise Blakemore