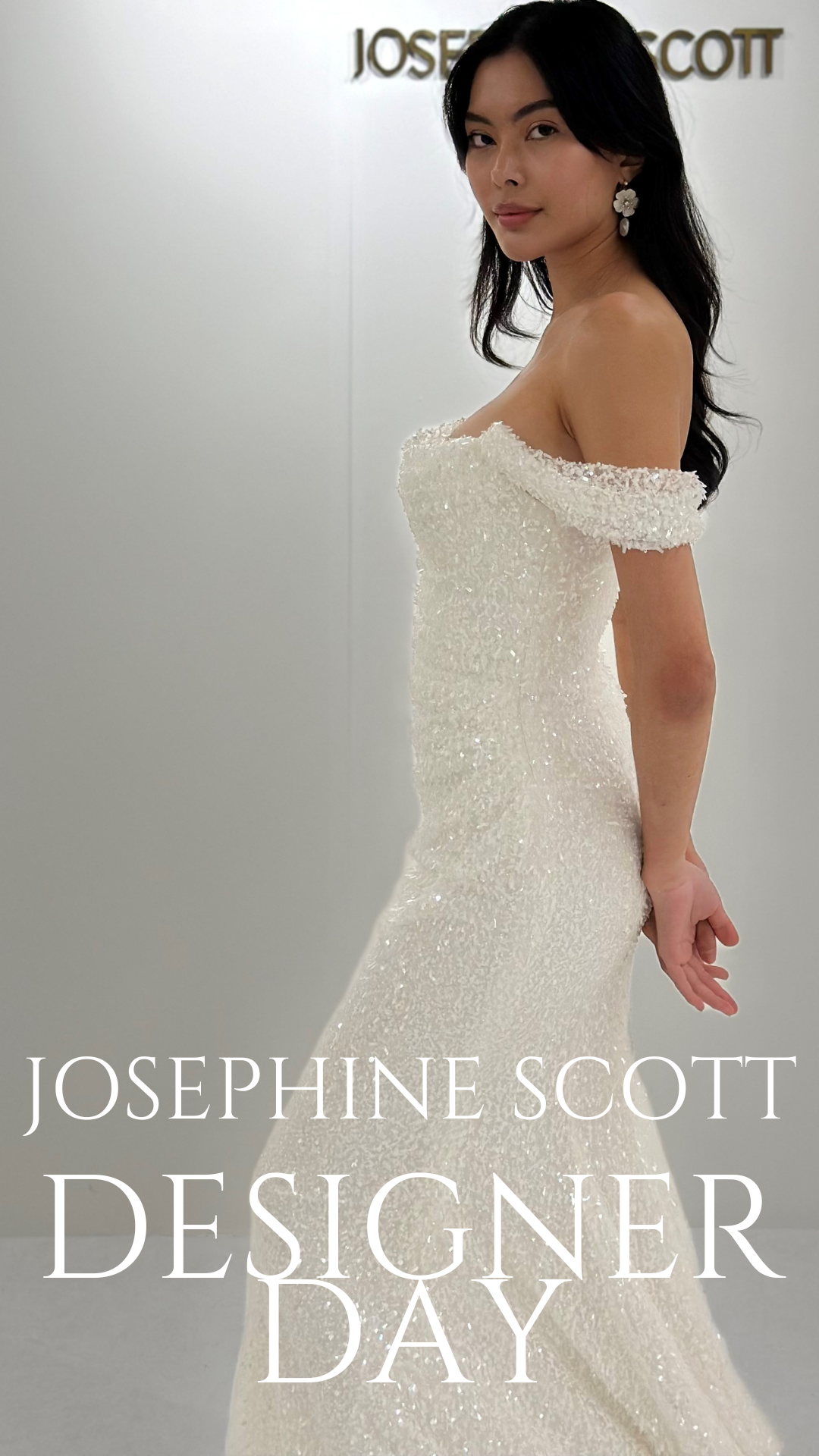 Prepare for an extraordinary, once in a lifetime event that promises to wow! We are thrilled to announce that the renowned designer behind the stunning Josephine Scott Bridal collection will be in our store  for an exclusive, one day only event.
On this special day, you'll have the remarkable opportunity to witness the genius behind Josephine Scott's breathtaking creations up close and personal. Book your appointment now to view these timeless wedding dresses, intricate craftsmanship, and unparalleled luxury. It's a chance to meet Josephine herself!
So, don't miss out on this unique occasion to experience the Josephine Scott Bridal collection like never before.
Join us on Saturday 18th November, as we unveil the epitome of bridal perfection, and let your dreams of a truly enchanting wedding dress experience come to life!