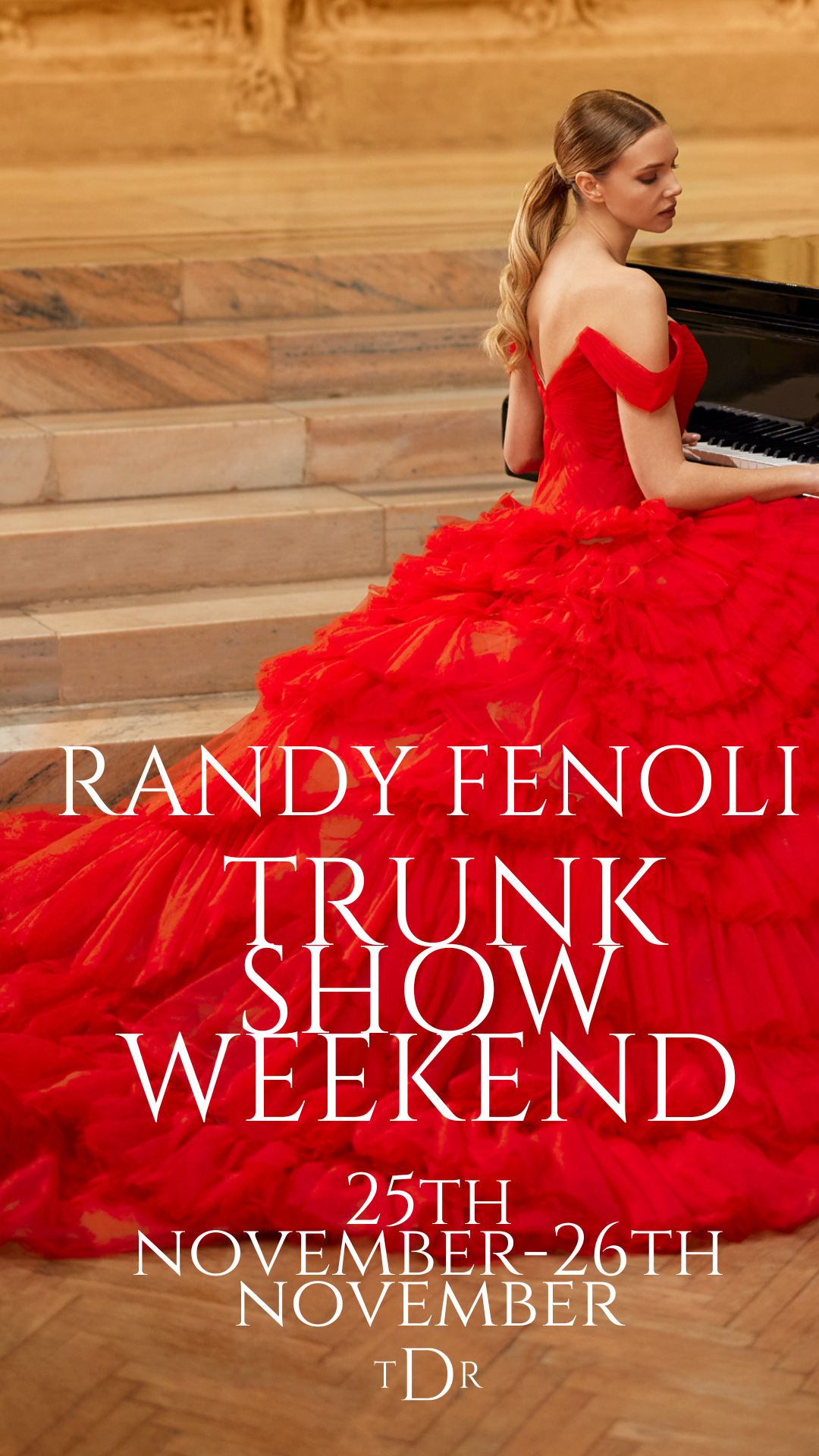 "Hello Beautiful!"
We are excited to announce a designer weekend for one of our newest labels in store- RANDY FENOLI!
When Say Yes To The Dress star Randy Fenoli, who has been on no less than 22 seasons of the American television show, introduced his latest Collection to the UK, we just couldn't say no!
Not only is Randy, quite possibly, the kindest, sweetest, most heartfelt honest man you could ever meet, on top of this, he has an ability to create dresses to make women feel amazing and look absolutely sensational.
Driven by his fascination for design, Randy taught himself how to sew at the early age of 9. Randy's passion for fashion and design lead him to the prestigious Fashion Institute of Technology. While at FIT, Randy won a number of awards for design and achievement. Immediately after graduating, Randy launched two bridal industry collections: Randy Fenoli for the Diamond Collection and Randy Fenoli for Dressy Creations. Randy is the recipient of two DEBI awards (Design Excellence in the Bridal Industry), the most prestigious award for bridal designers.
Don't miss out on this designers weekend where you will be able to preview the newest dresses from the most recent collections.