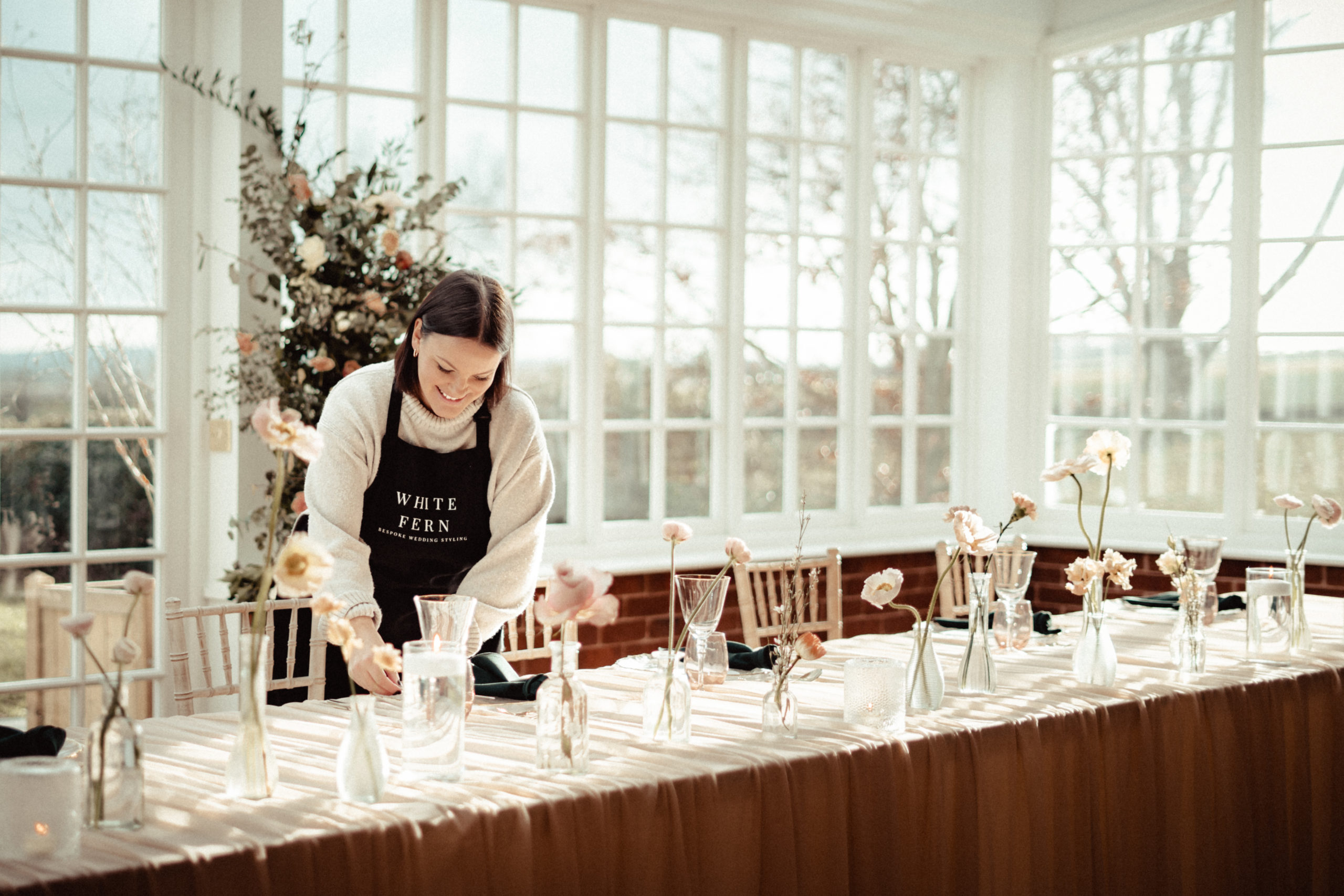 TDR Brides! This is an exclusive Event just for you! Book your tickets HERE
What is a Wedding Stylist and why might I need one?
Introducing Lesley from White Fern Weddings
White Fern Weddings is a bespoke styling company based in the West Midlands. We provide modern and elegant signage & styling for trend-aware couples looking to bring their wedding vision to life. So, you've found your dream venue, you have loads of ideas & a million Pinterest boards on the go, but you're feeling overwhelmed & unsure how you'll pull it all off! That's where we come in….White Fern Weddings are here to help bring all your ideas together & make them a reality
What Lesley will be covering in her Wedding Wednesdays talk: The benefits of hiring a bespoke wedding stylist and how we work as a business. What a stylist can do for you on the run up to your wedding day and on the day.
By attending Lesley's talk you will gain knowledge of the benefits of hiring a wedding stylist, areas of their venue they may want to dress, hints and tips for the big day!