If you're a laid back couple who like things to be natural yet suitably chic, chances are you will choose a boho vibe for your big day. Here's how…
Even before you start planning your wedding, you know what your bridal vibe will be. You don't divert your style direction just because you're getting married. If flowing linens, swishy skirts and overflowing florals are your thing, then a boho bride you will make. In fact floral focals are a boho brides thing, and this is what makes it one of our favourite wedding styles at TDR… We love a greenery installation, fairy lights and of course a beautiful boho gown – we have many different pretty styles to choose from, including X, Y and Z.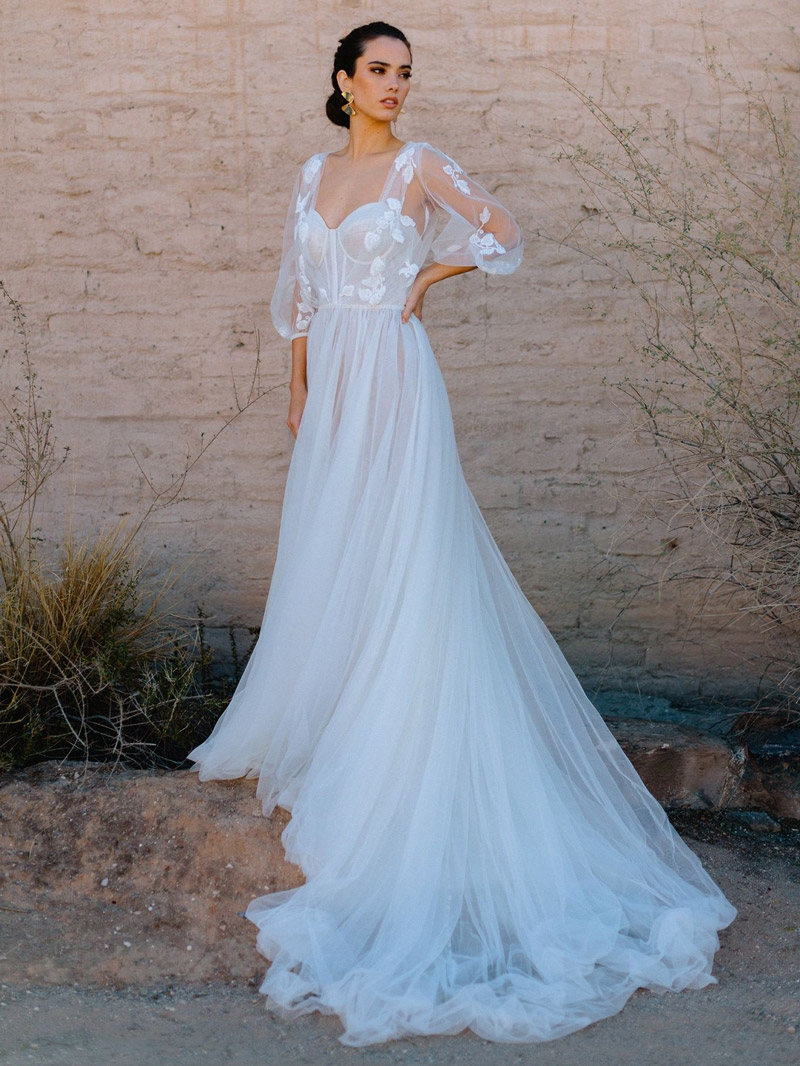 When we think of boho, we think celestial, earthy…
Succulents, gypsophila and great boughs of wisteria. Let's face it, you don't get much more earthy than something that grows from the soil! But when we think beyond the florals, we think of the sky, and specifically a starry, starry night. Lighting features like starcloth drapes as backdrops and twinkling lights criss crossing the venue's ceiling, candles in all the nooks and crannies – different shapes and sizes but nothing uniform or measured. Scatterings of everything, everywhere, just like they were meant to be! Your venue will know what works best and all you have to do is bring it (it being the magic boho brush!).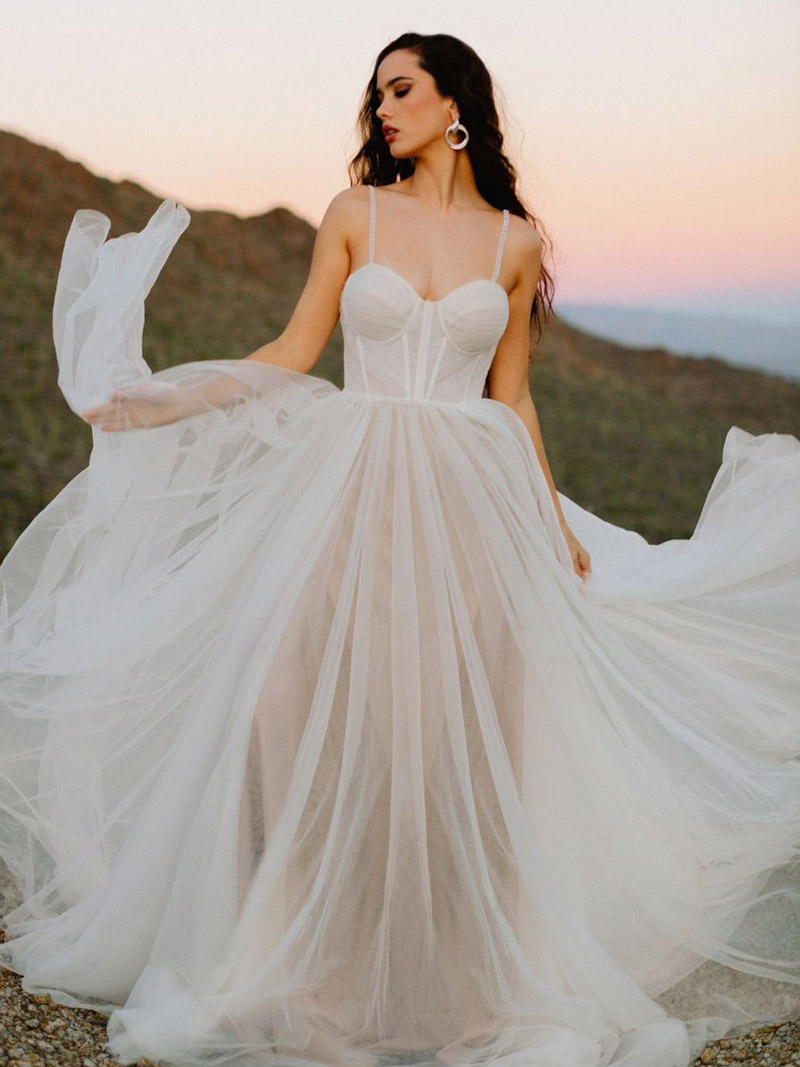 A mystical indie, ethereal feel is enhanced with the contrast of jewel tones like emerald, amethyst, crystals and quartz. Bridesmaid dresses, flowers or scattered across tables. Subtle touches like the men's ties, buttonholes, socks, or how about a gem curtain instead of a flower arch, or as a backdrop for those all important insta photos that use your wedding hashtag? Turquoise a current favourite, and as a colour it's considered to clear negative energy and bring prosperity.
Or how about a flower crown? Boho weddings are all about effortless style; simple chic and graceful details. Your hair would be styled in a cute chignon or a loose, soft updo. These looks topped with a flower crown – as extra as you dare! – would be boho perfection, with a cherry on top!
Outdoor ceremonies = boho bliss
Your ceremony furniture should blend in with the landscape and there should be floral and fauna at every angle. Incorporate the venue's natural features. Soft furnishings scattered around and plain wood chairs are the thing. Flowers should be organic, or local, and styled informally – cascading and /wild/ rather than formal and structured. Go grand, but keep it sweet!
Succulents make perfect favours and table centres, and exude the perfect bohemian vibe. Available in all shapes and sizes, these perennials have come back into favour, having been super popular in the 70s and 80s so they tick the retro box, too.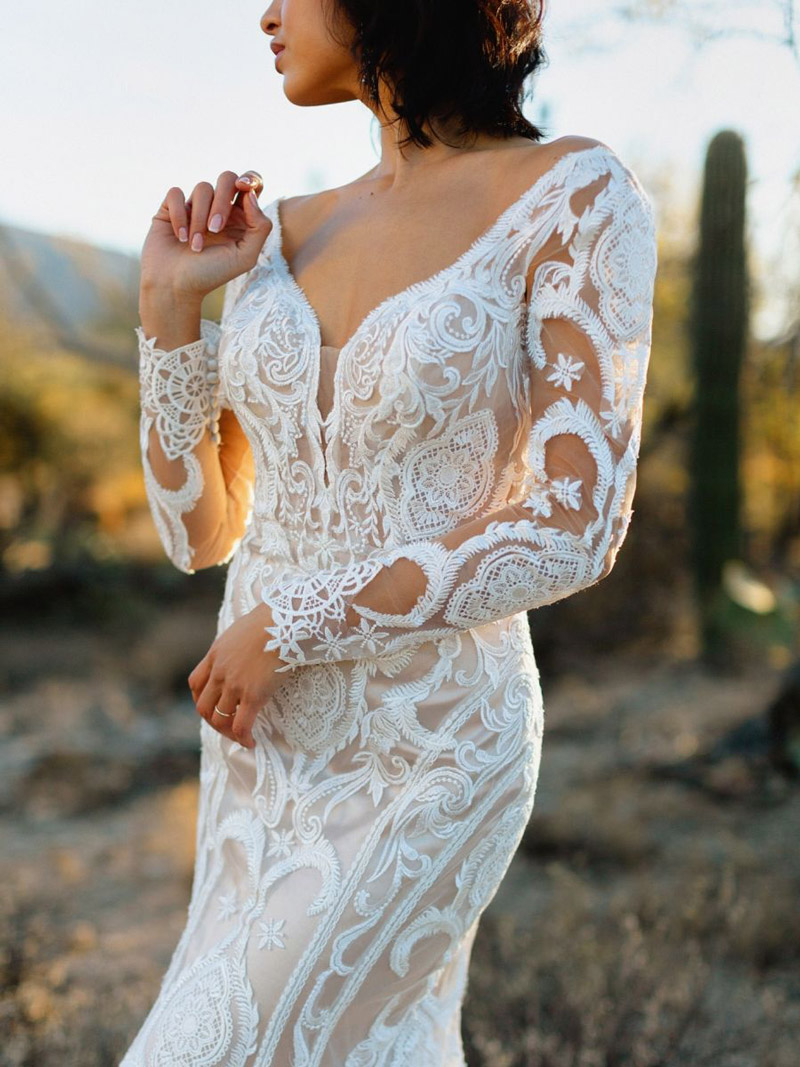 You can't beat a tipi for the perfect relaxed wedding
A wedding we went to recently was in a giant tipi in the middle of a field, with a firepit in the middle and joined-up trestle tables with no seating plan, or formality… The sides were open to the stars, the bride wore wellies and a change of dress from lacy, drapy X DESIGNER to slinky, sultry Y DESIGNER for a Kate Moss-esque evening look. It was the dream!
When it comes to stationery, you are spoilt for choice. Mix a pastel palette with geometric shapes, bunting and rustic flowers… Sarah Wants and ABCD Weddings do some amazing boho-inspired designs. Cakes likewise.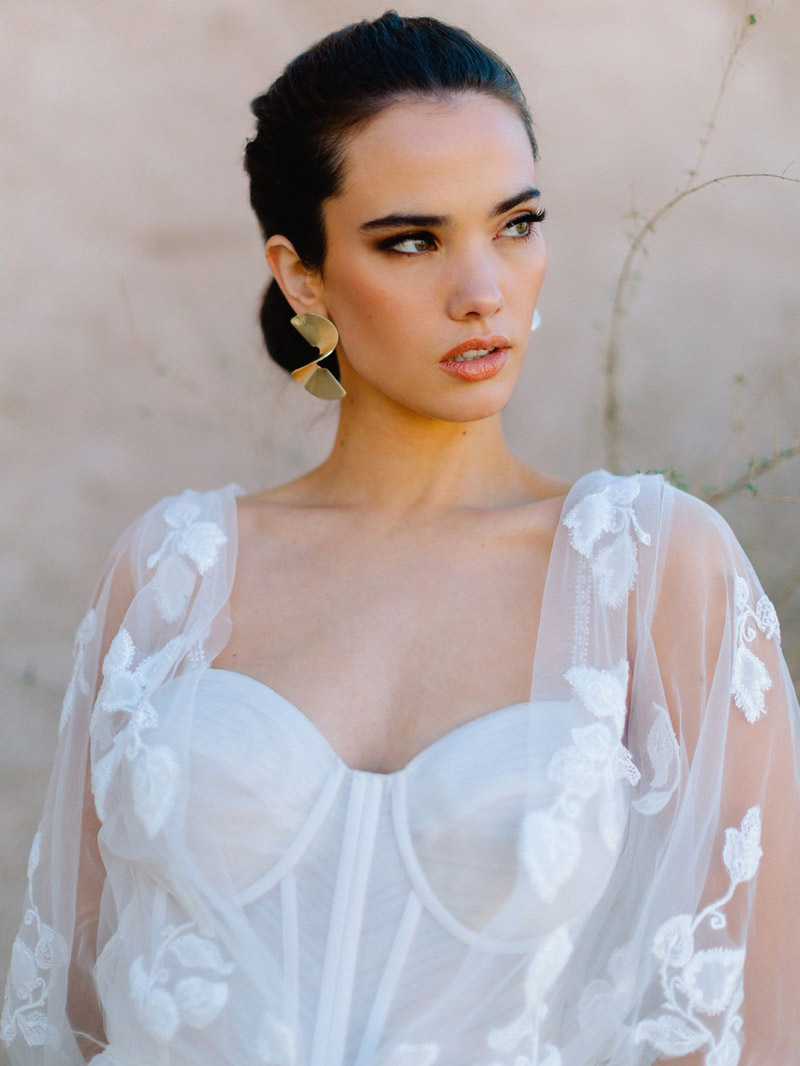 Mis-matched decorations can add to the boho feel. Don't get carried away so that your wedding resembles a jumble sale, though. We suggest jam jars for the hand picked flowers as table centres, or arrangements of unmatching chairs, assorted plates and dishes, but not everything, all at once. And always stick to your colour palette for best results.
Fresh blooms everywhere, drapes of fabric, flowy, pretty lace dress, twinkling lights and candles… Bohemian brilliance!