Whimsical Winter Wonderland, oh how wonderful it is to finally be sharing our recent Christmas Weddings Styled Shoot at Davenport House, with a team of incredible suppliers. We are completely and utterly in love with this style, it has made us fall completely in love with all things Christmas Weddings!!!
Winter is becoming a popular time for couples to Say Yes and why ever not?! From fur shawls, to mulled wine shots it creates the most luxurious feel for any wedding day.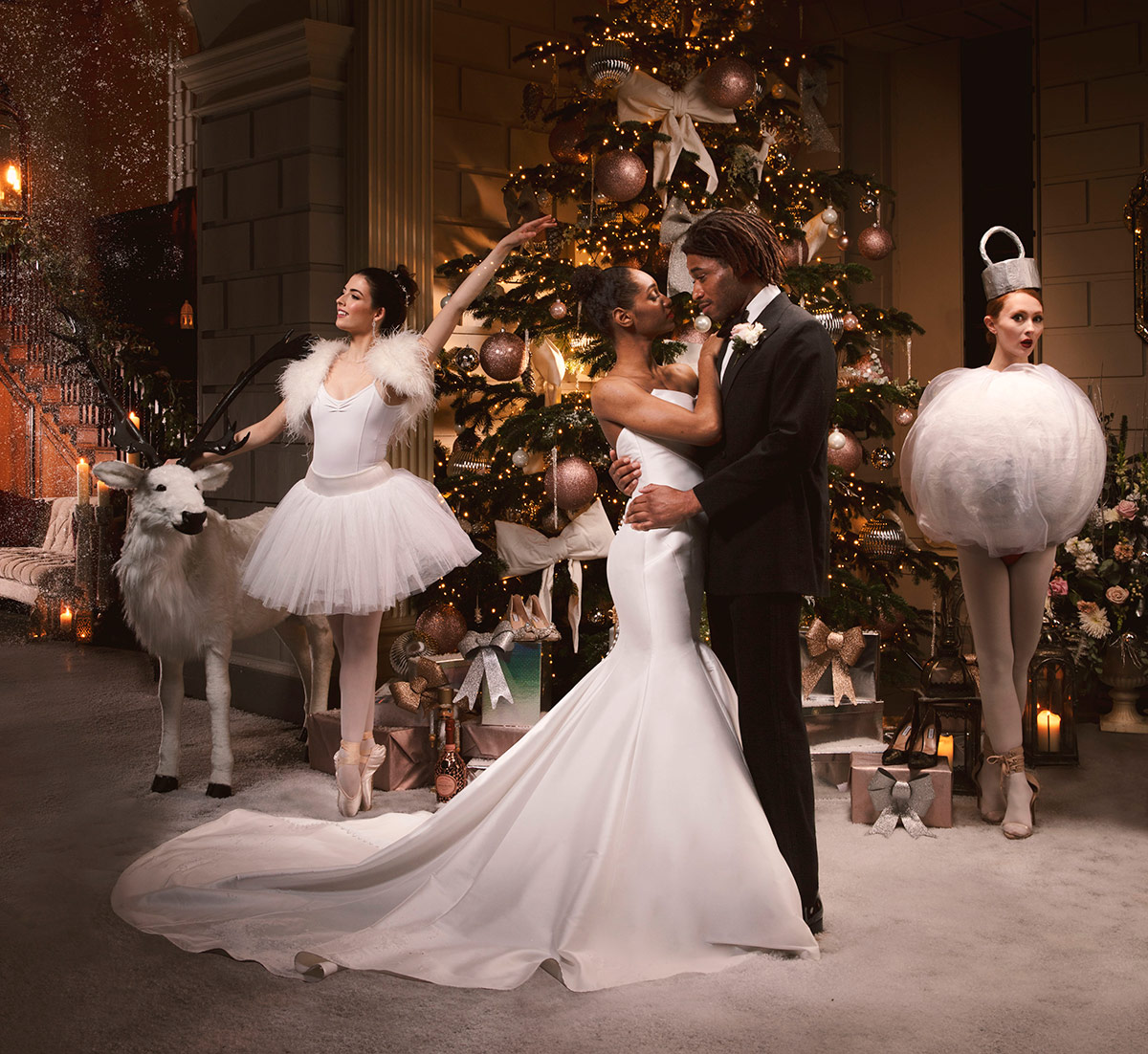 What a day we had creating these gorgeous images. Winter and Christmas Weddings are perfect for capturing dark, moody images with rich colour palettes, getting cosy by the fireside, how perfect!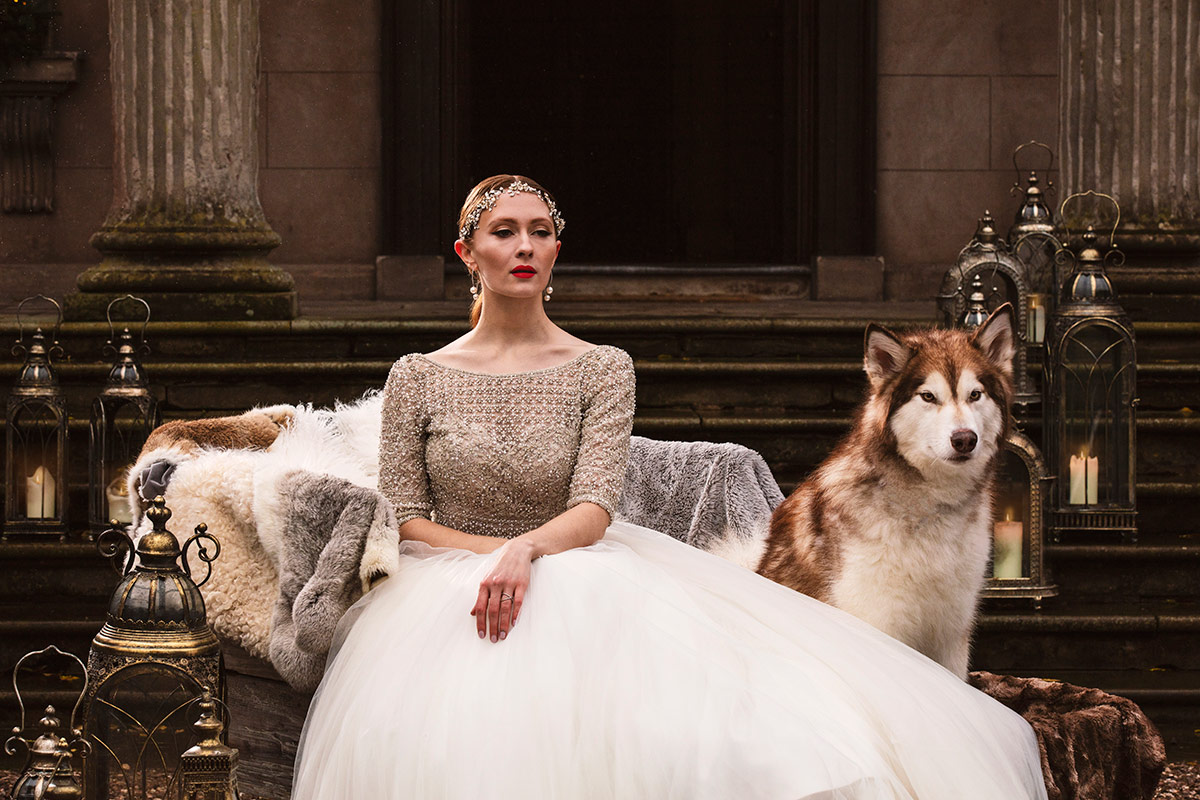 The first gown pictured is one of our favourite sparkle ball gowns, Allen! Isn't she GORGEOUS! With a wonderful voluminous tulle skirt, a heavy beaded bodice with embellished sleeves and a low back, this ball gown sure does create the most glamorous, sophisticated feel for any bride to be!
"She who leaves a trail of glitter is never forgotten…"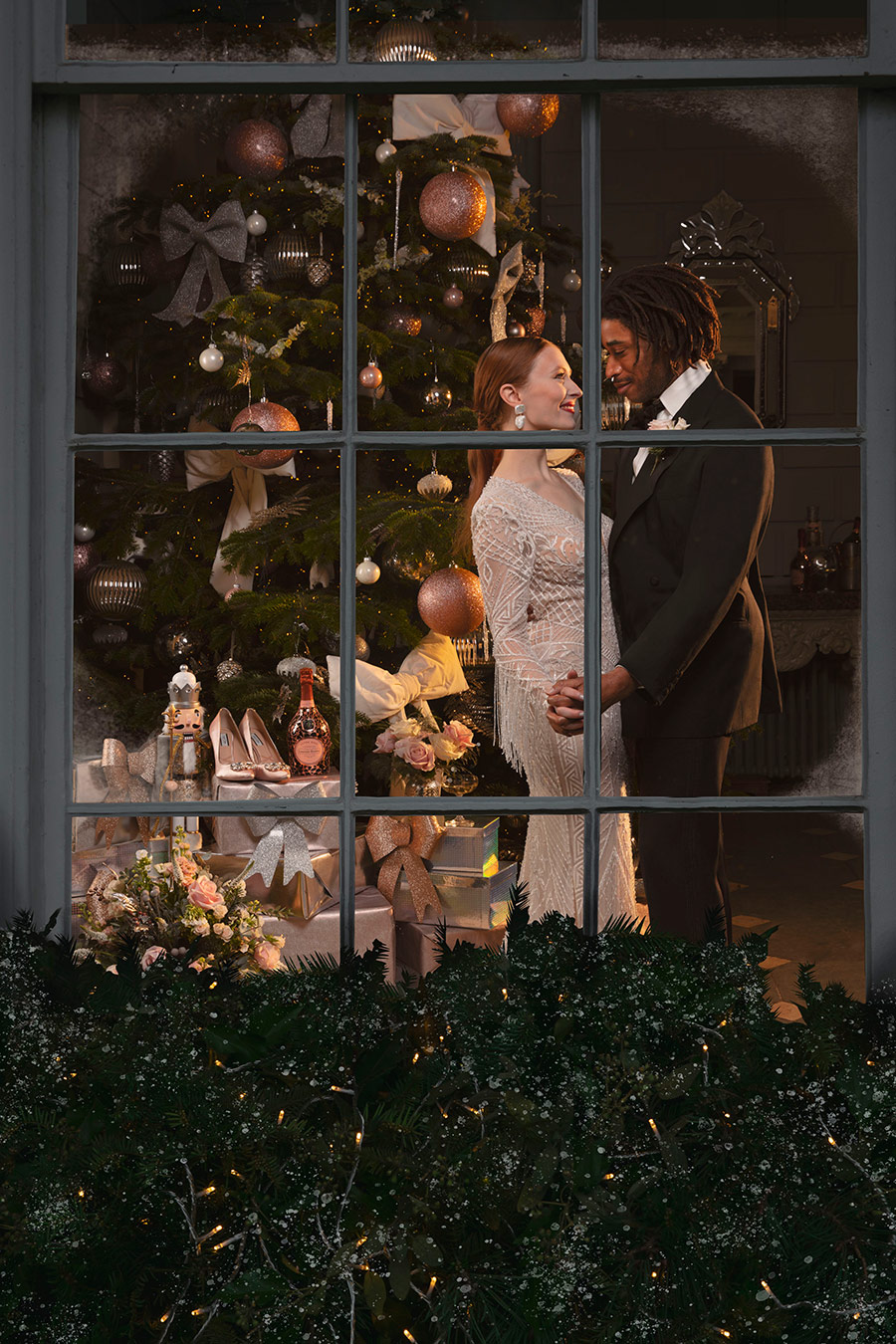 The second gown pictured is one of our newest, full beaded, art deco style wedding dress with accented beaded fringe sleeves. We are OBSESSED with everything to do with this gorgeous sheath gown!!! The colour… LOVE!! Isn't Rose Gold just THE perfect colour for any winter bridal gown?! And when paired with this much beading… it's simply described as bridal heaven!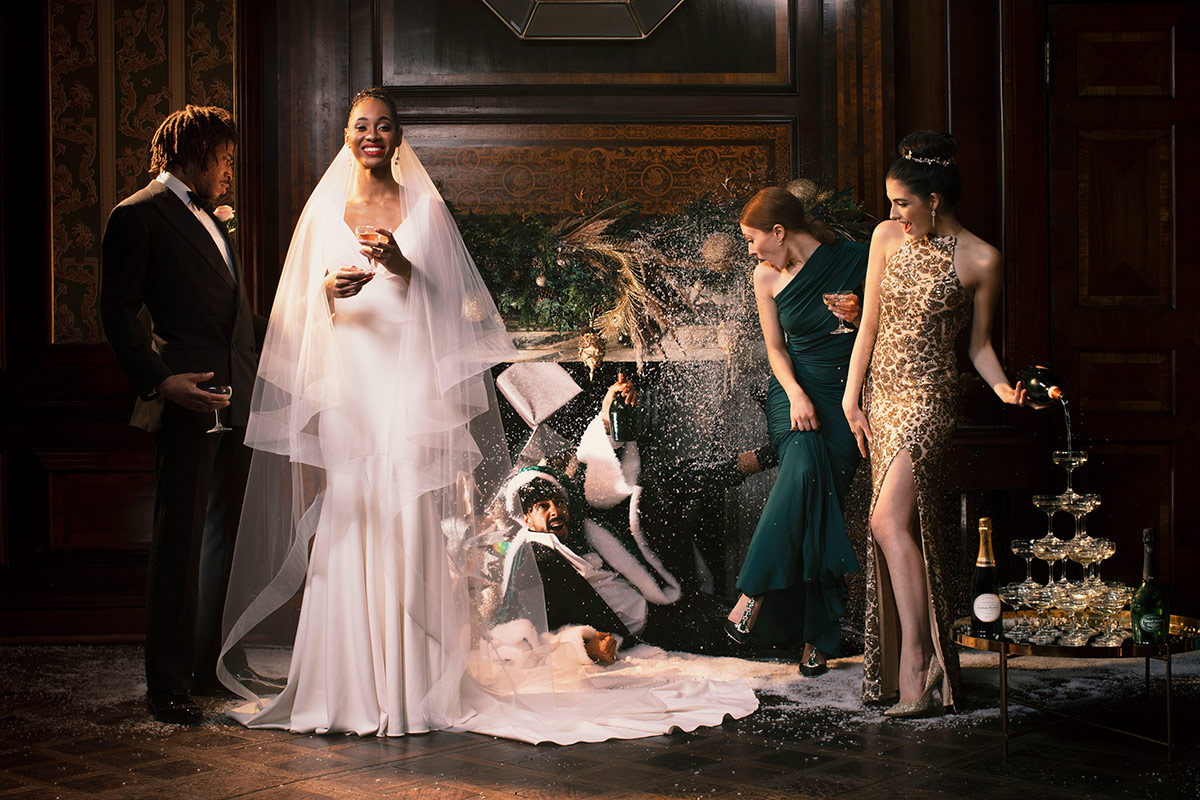 The final dress pictured is another one of our favourites (yes, I know…we're a little biased!) but we love this gown for it's pure simplicity and clean line structure, it is set to flatter any brides curves and for this… TDR LOVES! How perfect does it look paired with our dramatic, horse haired edge veil, which gives this gown even more structure.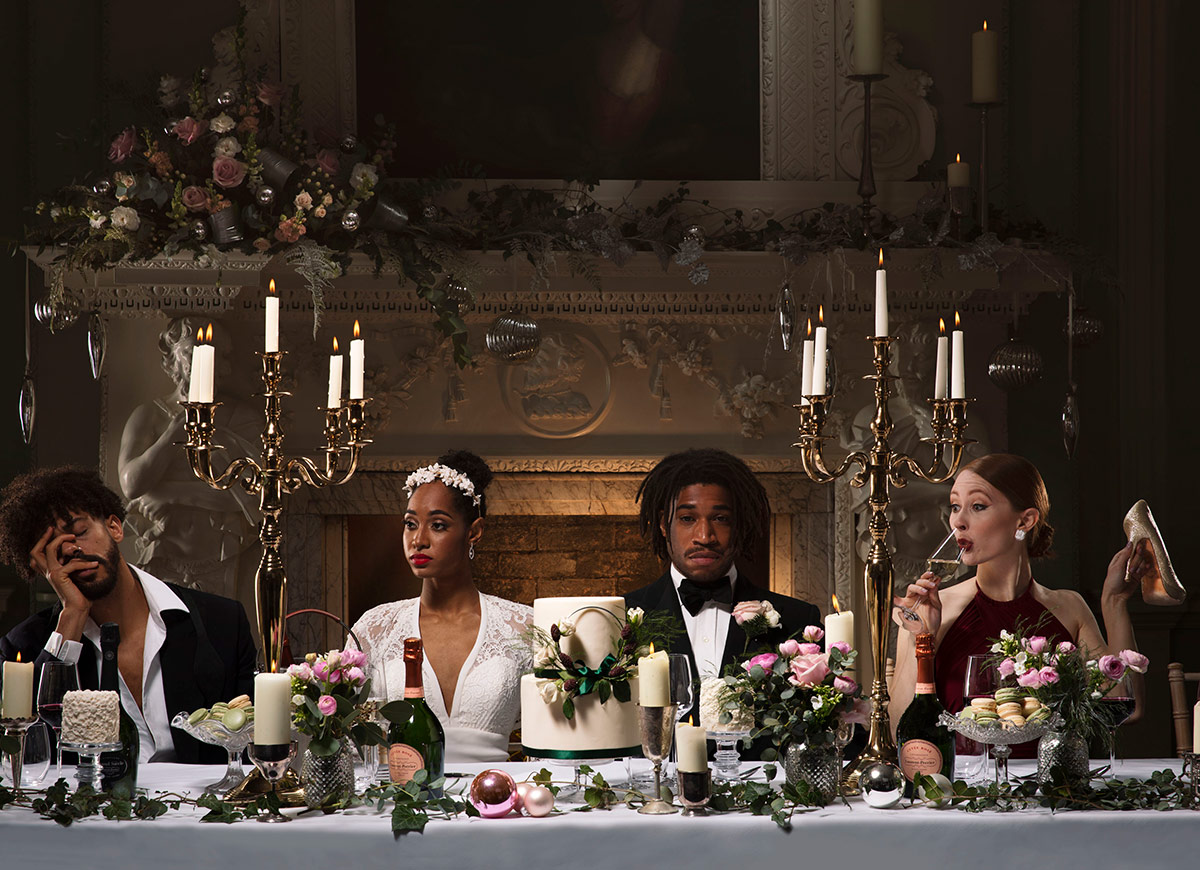 If you have decided to opt for a winter or Christmas wedding, embrace is wholeheartedly! Embrace and adapt your theme, go scenic and keep a strong winter wedding theme. Look for deeper colours, similar to our recent wedding shoot, choose shades such as rose golds, deep red lipstick, burgundy bridesmaids and sparkle, sparkle, sparkle!
A huge thank you to the wonderful suppliers involved in this shoot
Davenport House
Still Moving Media
TDR Bridal
Make up by Ruth
LilyFee Floral Designs
Lucy Choi
Honor Gold
Anja Potze fie Jewllery LTD
George Cleverley
Anderson & sheppard Bespoke
Models
Eleanor_slz
Charlottesamaroo
Cookin_wit_gas
Callumsterling
Merry Christmas Lovely Ladies! Have a fabulous one, filled with endless love, laughter and happiness.
Lots of Love
Team TDR xxxx