Just 3lb to go… I remember myself saying,… I was 9st 2! (for the record I am now 11st 6lb and have been since 6 months after my wedding day!)
We all do it, we all strive to be the most fit, glowing, svelte like and beautiful we possible can be for our wedding day and if that's what suits then that's great. Really though girlies, size just doesn't matter when it comes to shopping for your dress and delaying shopping because you may feel a little uncomfortable with your size is really a recipe for disaster. Oh My days! I hear you say…"I have to loose weight before I try any wedding dresses on!" No, is the firm advice I would give any bride who is thinking this way and the main reason for this advice is not what you may be thinking.
A big myth in the Bridal world is that shops are "desperate to get your money so they warn you of long lead times just to get a sale." Well, in some instances this may be true, but here at The Dressing Rooms it most definitely is not. We like a minimum good clear six months Lead time to ensure that the dress of your dreams comes in, leaving a reasonable amount of time for you to have your fittings and choose your accessories.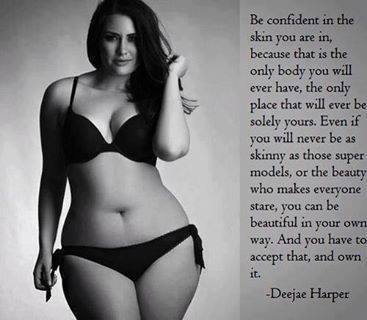 In my experience, once you have found your dress, no matter what your shape or size, you will feel and look amazing in it just as you are and whilst you may want to loose weight or tone up for your own personal reasons, don't feel pressured by images you see on line or in the media, to look a certain way.  He fell in love with you just the way you are. And remember, once your hair is done, make up on and dress fitted to perfection, you will look amazing no matter what size you are.
Please, do not put off dress shopping because you are trying to loose weight, come as you are, so we can help you find something you feel and look amazing in, regardless of your size, and, most importantly, you will have the pick of any dress you love because you still have enough time to order in, rather than having to compromise with what's left on the rail, in your size.  Just remember too, we've all been there.
Rebecca xxxx