Here at TDR we really care about our brides – we hope that that much is obvious from what you see, hear and read about on our social media and also from having the TDR experience yourselves! That caring extends to all brides, whatever their colour, size, sexuality, age or budget. Inclusivity is more than just equal access and opportunities despite our differences; it's about equal access for everyone, full stop!
Here are a few things that we have done at TDR to make it easy for brides to choose us, fall in love with us and ultimately find the dress of their dreams at TDR:
Installed a downstairs bathroom with full disabled access
Added ramps to our outside-access doors to make access easy in a wheelchair
Increased the size of our changing rooms to easily accommodate wheelchairs
Given support, resources and training to our team, including knowing key wedding-related phrases in sign language
Extended appointment times available for those with additional needs or mobility issues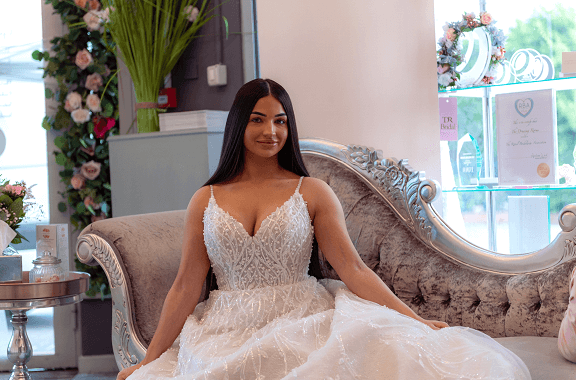 Addressed the less visible disabilities like autism, dementia, hearing and sight. We are extremely sensitive to special requests and nothing phases us
Members of the 'Purple Tuesday' scheme, which encourages businesses like TDR to change the way they work and think, with the aim being to improve customer experience for all brides.
The most important thing to remember is that, at TDR we listen, we learn and we adapt. We want to be known as the go-to boutique for every bride, and never to feel anything other than completely important, special and amazing.
TDR's core values are
Respect: For ourselves, each other, our brides and our planet
Quality: In everything we do, we strive to be the best
Courage: We are brave, we are strong. We aren't afraid to do things differently
Transparency: We never hide anything from our brides or each other. We are open and honest in business and in life
Passion: We have a passion for our boutique, our brides and the wedding industry in which we work
TDR Bridal is proud to be a member of Purple 365, who's vision is to enable organisations to blend kindness and commerciality as the mechanism to make disability inclusion the norm.