Are you feeling the squeeze? Would you love to have your dream wedding but the cashflow says no? We have some top tips that should help you have your big day on a small budget…
1. Must you marry in the summer? Spring and autumn are just as delightful and also winter weddings… Magical! There is no guarantee with the weather in any case (look at this year's 'summer'!) and the colours of the other seasons can really elevate your wedding styling. Also, it still stands that weekday weddings are much more affordable and still a great budget option. Avoid Fridays, too.
2. Do you have to have all those guests? Generally, if either of you hasn't met someone, cross them off the list. Don't do plus ones, don't invite children… Choose a venue that is restricted on numbers. Those who care about you will understand, and those who don't understand don't matter!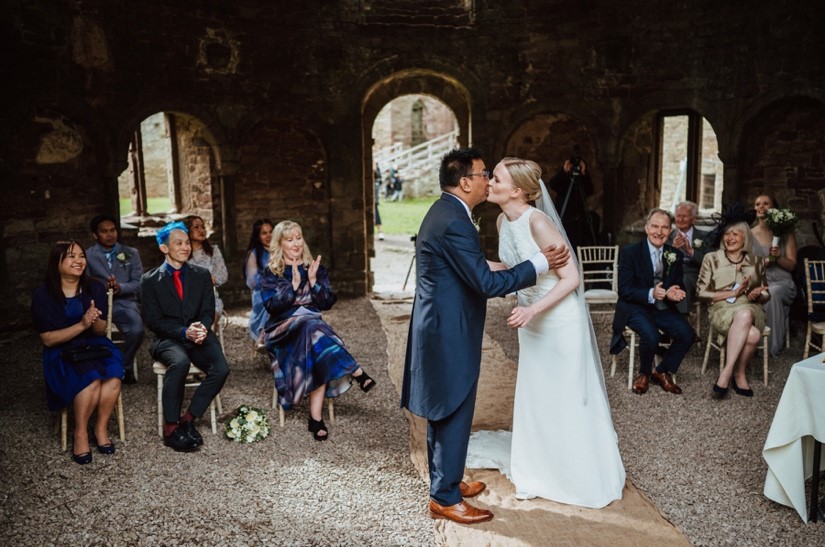 3. Does the venue need to be posh? Village halls already constructed marquees, local pubs, and even campsites can present a good option to keep costs low. Considering the main cost of every wedding is feeding people, can't you feed the favoured few and invite everyone else along for the evening celebrations?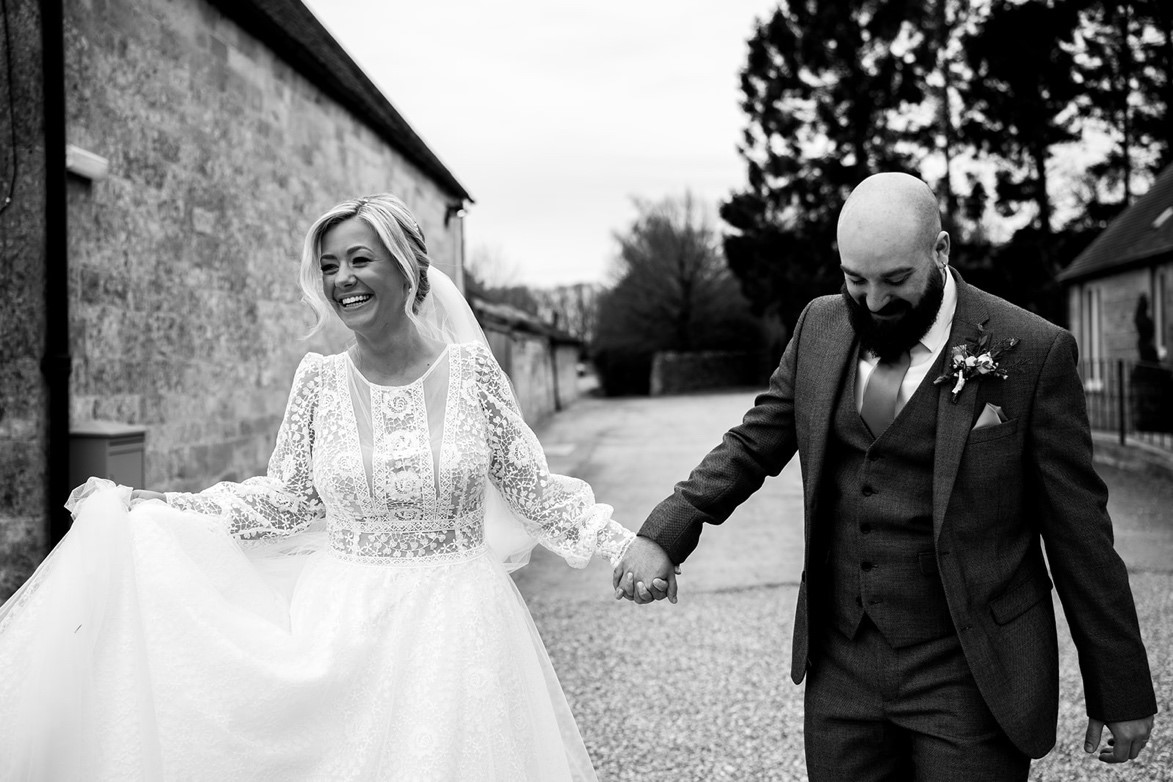 4. Can you buy your own booze? Look for unlicensed venues, or choose one with a low corkage charge. Aside from a glass of bubbles or Appletise to toast the newlyweds, you don't need to provide the alcohol all day and through the evening… Have a paying bar – it's the norm these days, honest.
5. Is doing your own hair or makeup an option? We think it's lovely to get pampered on the morning of your wedding, and we love the thought of a team of calm but fun professionals bringing the buzz. However, if money is tight, learn how to do your own, or ask a savvy friend to help. Even better, one of your bridesmaids might be up for the job! Just practise loads beforehand.
6. Can you make or bake? The joy of many clever friends and family getting involved in your big day. Ask each guest to make a triangle of bunting, ask your aunty who loves baking to make your cake… Does a family friend have a big posh car they can transport you in? It makes the occasion truly memorable for the people who help.
7. Got a friend who is great on social media? As them to create posts, reels and TikToks throughout the day. This can be their wedding gift to you!
8. Good at growing? Why not have a go at growing flowers for your reception and even your bouquet? Your flowers will be so special if they come from your own green fingers via your plant pots!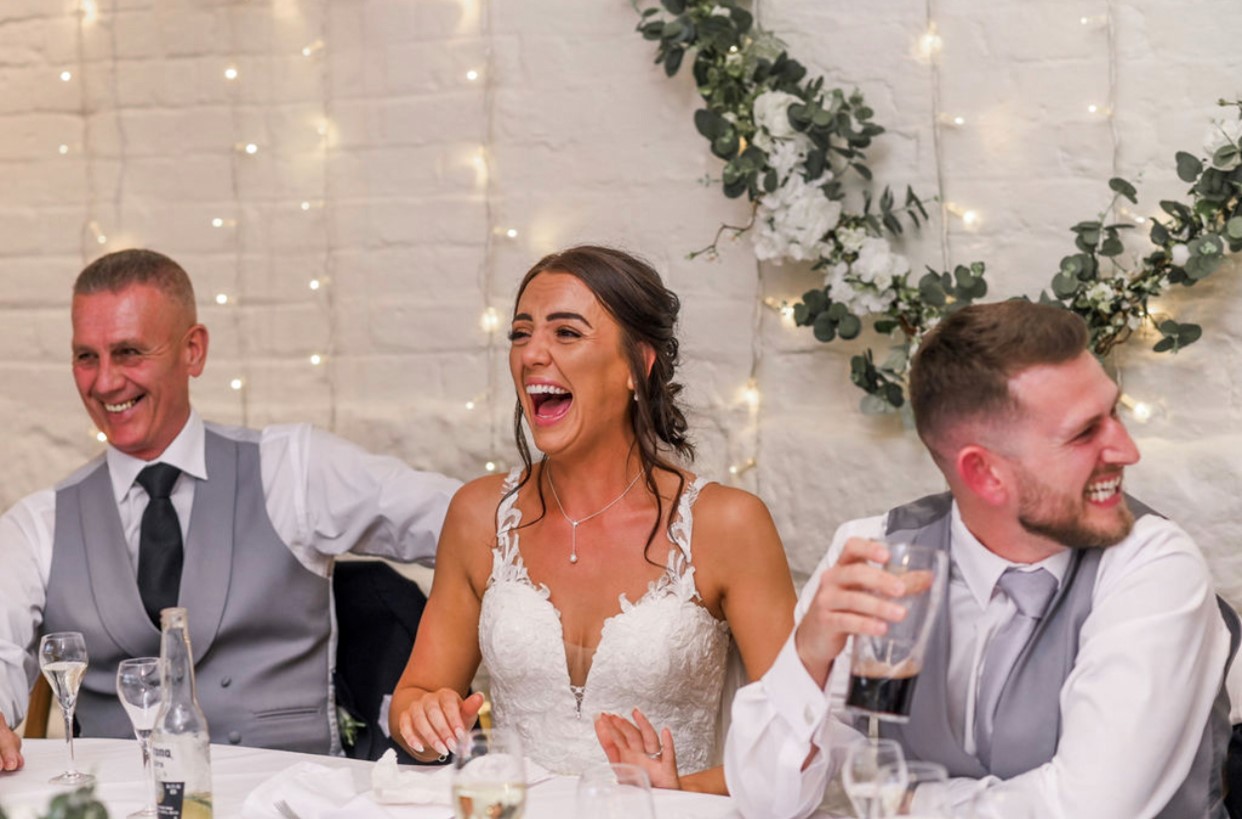 9. Savvy with spending? Consider putting some of the bigger purchases on a zero per cent interest credit card, or pay for things like your dress in instalments. At TDR, we offer this to all of our brides, meaning you're not left broke before you even start the proper planning. Just make sure that you have the means to make the monthly payments thereafter.
10. Don't mind where you exchange vows? It's radical, but we see more and more couples doing it – how about getting married at a registry office with just witnesses or your close family present and having a massive party another day/week/time? To some couples the party with all their loved ones is the main event; others might prefer something more intimate to exchange vows. And since your party is booked as a 'party' and not a 'wedding' and all the extra cost that entails, you will save heaps. Plus, two dresses!!! (We have a fabulous range of shorties that are perfect as a second dress.)
What cost-saving measures are you taking? Send us an email [email protected] or send us a DM on our socials @tdrbridalbirmingham – we always love to hear from you.