Below are some dates to pop into your diaries for exciting events happening at TDR this year! These events are your chances to gain exclusive discounts and see some of next years styles ALL in store for one weekend only.
What is a Trunk Show?
A trunk show is your chance to view (usually) ALL of the next seasons collection, also known as either a 'first look' or 'preview' weekend. This means designers will ship new collection gowns into store for one weekend only and is your chance, as a bride, to be one of the first to try and order these style gowns. (P.s. there is usually an exclusive discount for these gowns too!). You will still be able to try on our usual store collection (over 400 gorgeous gowns) so the new collection gowns will just be a bonus!
So, our advice is, if you like the look of a particular designer, look out for the next trunk show date and get booked in!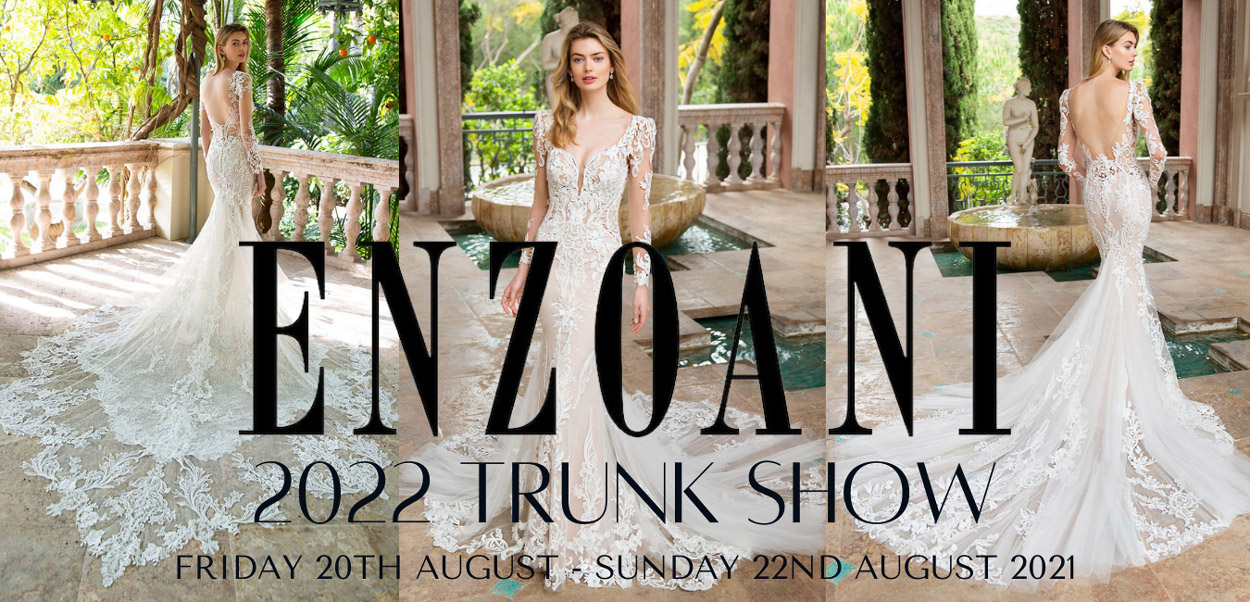 Enzoani 2022 Trunk Show
20th August – 22nd August 2021
We are super excited to announce the date of this year's Enzoani Trunk Show: August 21st – 23rd – perfect for the fashion-forward bride. This designer has become one of TDR's most popular for their innovative style, quality and fit and finish truly like no other! The attention to detail of these couture wedding dresses is like no other. You are guaranteed to fall in love, we promise! This Trunk Show is by Appointment Only! So, make sure you get booked in early to avoid disappointment, we are also offering an exclusive incentive to any brides who purchase this weekend!!!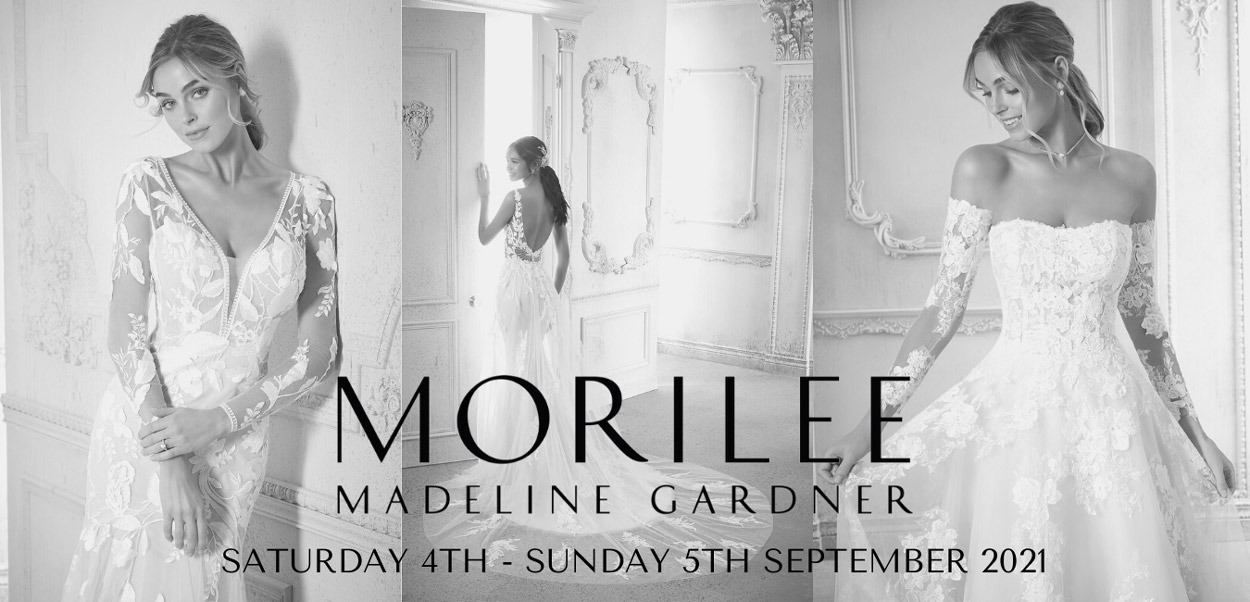 Mori Lee Trunk Show
4th September – 5th September 2021
This is your chance to have exclusive access to the new Fall 2021 Mori Lee collection before they officially arrive in stores!! The largest range of wedding gowns from size 8-32, we can confidently say that Mori Lee gowns are a bride's favourite when searching for a gown to make you feel more feminine, body confident yet with a modern/traditional twist. TDR Bridal, the first and ONLY Bridal shop for Mori Lee Wedding Gowns in the Midlands. We are officially taking appointments now, so get booked in loved ladies!!! Keep your eye out for sneak peaks of the brand-new collection.
TDR Macmillan Accessories Night
Wednesday 22nd September 2021
Macmillan is a charity close to our hearts so every year, we try to do all we can to raise money for an incredible charity, who provide support to people when they truly need it. TDR support the annual Macmillan Coffee morning every single year, without fail! However, this year we have decided to do things a little differently and raise money by hosting a TDR Accessories evening!
So, for any TDR Brides searching for the perfect accessories to complete their bridal look, this is the perfect night for you! For one night only, we will have a large selection of sample accessories from all our designers for our brides to purchase with an exclusive discount PLUS a donation to Macmillan.
No appointment needed, so pop the date in your diary and we shall see you there!!
Please note this evening is for TDR Brides only.