Just engaged? No idea where to start when it comes to wedding dress shopping?
Don't panic. We are here to help!
Our Director Rebecca Baddeley, outlines your ideal wedding dress shopping timeline…
24 months to go – Set Your Budget
Planning a wedding is expensive, so it's extremely important to know your budgets, know where you can spend and know where you need to be careful. To give you an idea, our average wedding dress is between £1500-£2000 and this will usually be the same at most bridal boutiques. £635 is a starting point at TDR, unless you are looking to purchase a 'ready to wear' (otherwise known as 'off the rail').
Do Your Research
Reviews are SO important, transparency is key within bridal. You are planning the most important day of your life and you are putting a lot of trust in your suppliers, so make sure you are choosing the right ones. Have a look out for preferred suppliers, for example, if you have chosen your venue, have a look to see who their suppliers are, as this will often indicate who you should research more. Pinterest is always good, but not always real, you've probably seen the quote "I hope my real wedding is as good as my Pinterest wedding'. It will often be better to have a look on bridal retailers own websites, to see their stock and then further research their designers.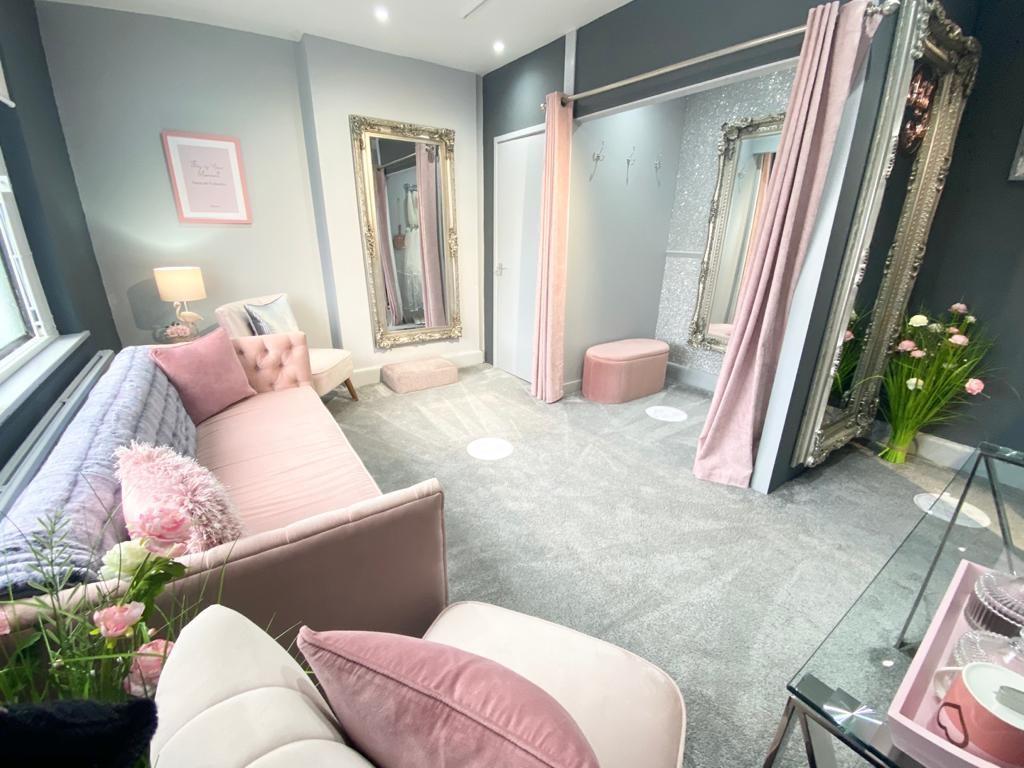 18-12 months to go – Start Wedding Dress Shopping
It's time to start your wedding dress shopping! we always recommend that you do your dress shopping within 4 weeks – this way, you avoid finding your dress, then finding out weeks later the dress has been discontinued (is no longer being manufactured). On average, a dress takes around 6-9 months to arrive in store, so ordering 18-12 months before gives you plenty of time to fit in all the other appointments you will need to add in any alterations around your busy wedding planning schedule.
9 months to go – Dress Ordered
By now your dress MUST be ordered, otherwise you are risking either having to pay an added rush cut fee to ensure the dress arrives in time, or simply designers refusing the order. Most bridal retailers, including TDR, will ask for a 50% deposit to be placed, the remaining balance is due when your dress arrives in store.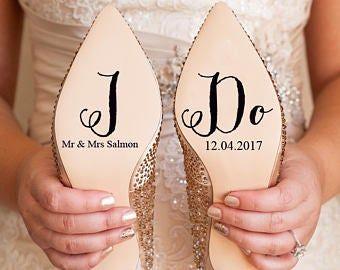 4 months to go – Choose your Hair Accessories
Most accessories will take around 6 weeks to arrives, but more couture pieces may take longer. To ensure your accessories all arrive in time for you to try them during your final fitting appointments, 4 months is the ideal timescale.
Buy Your Shoes
You must have your shoes before your fittings begin, to ensure the height of your dress is adjusted to fit.
6 weeks to go – First Fitting Begins
We usually advise that your fittings between 4-6 weeks before your wedding. This depends on the time of year, during busy season May-September, it will usually be 6 weeks before. It also depends on whether you are losing weight and want your fittings as close to your wedding date as possible. Alterations are usually a separate charge to the cost of your wedding gown. Remember that by now you must have the shoes and underwear you will be wearing on your wedding date.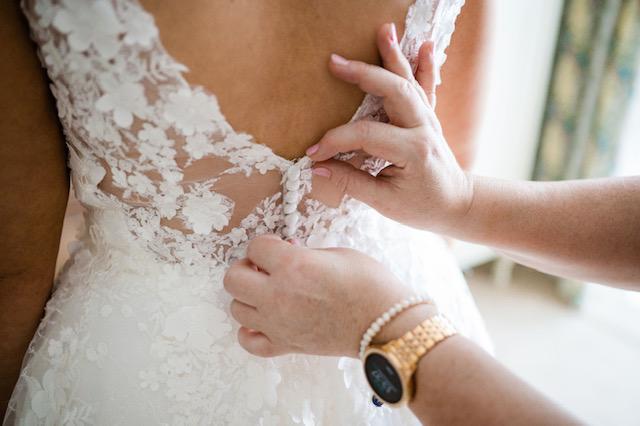 2 weeks to go – Final Fittings
Your final fitting will be around 2 weeks before your wedding date – most brides have between 2-3 fittings. Bring one family member with you to this appointment, as this is an extremely important life moment! They may also need to know how to fasten your dress or attach your bustle for the evening.
1-2 days to go – Collect Your Dress
It's time to pick up your dress! If you are getting married abroad then your bridal boutique should have a system in place where they can pack your dress into a flight box. When transporting your dress, make sure you have room in your car, ideally lying across a flat surface, unfolded. It is important to take your dress out of the dress back as soon as you can, without having to repack this yourself, hang your dress up high so the train is lying flat. Top tip – if there are any creases, DO NOT STEP NEAR AN IRON. Stick your shower on really hot and hang the dress up. The steam will let the creases drop out from your dress.
Wedding Day
HAVE A BLAST! Enjoy every single second! Make sure you and your partner take time to step back and take it all in. These are memories in the making!