We now have 0% finance to help you purchase your wedding dress and spread the cost into monthly instalments.  Budgeting for a wedding can be a daunting task so we have the perfect solution to help you buy your wedding dress.
With just a small 10% deposit and monthly payment you can choose to spread over, 3, 6, 9 or 12 months you can secure your perfect wedding dress here at our West Midlands bridal boutique. There are no admin fees or any hidden costs with our Finance option which is great because you know exactly how much you are paying right from the off.
The credit application is done online and you have an answer, usually within minutes, it's so easy!  We're all about flexibility and this zero finance option gives you great flexibility!  Its easier than Klarna!
You don't need to make the decision on Finance until you have chosen your wedding dress with us, then one of our Trained Stylists will talk you through the very easy and quick Finance option. There are just a few online details needed and the decision comes back really quickly so you can walk away with your perfect dream wedding dress on the day!
This amazing 0% finance option has given brides extra flexibility on their budget so you really can have the dress of dreams and feel comfortable knowing that you can afford each monthly payment without any worry.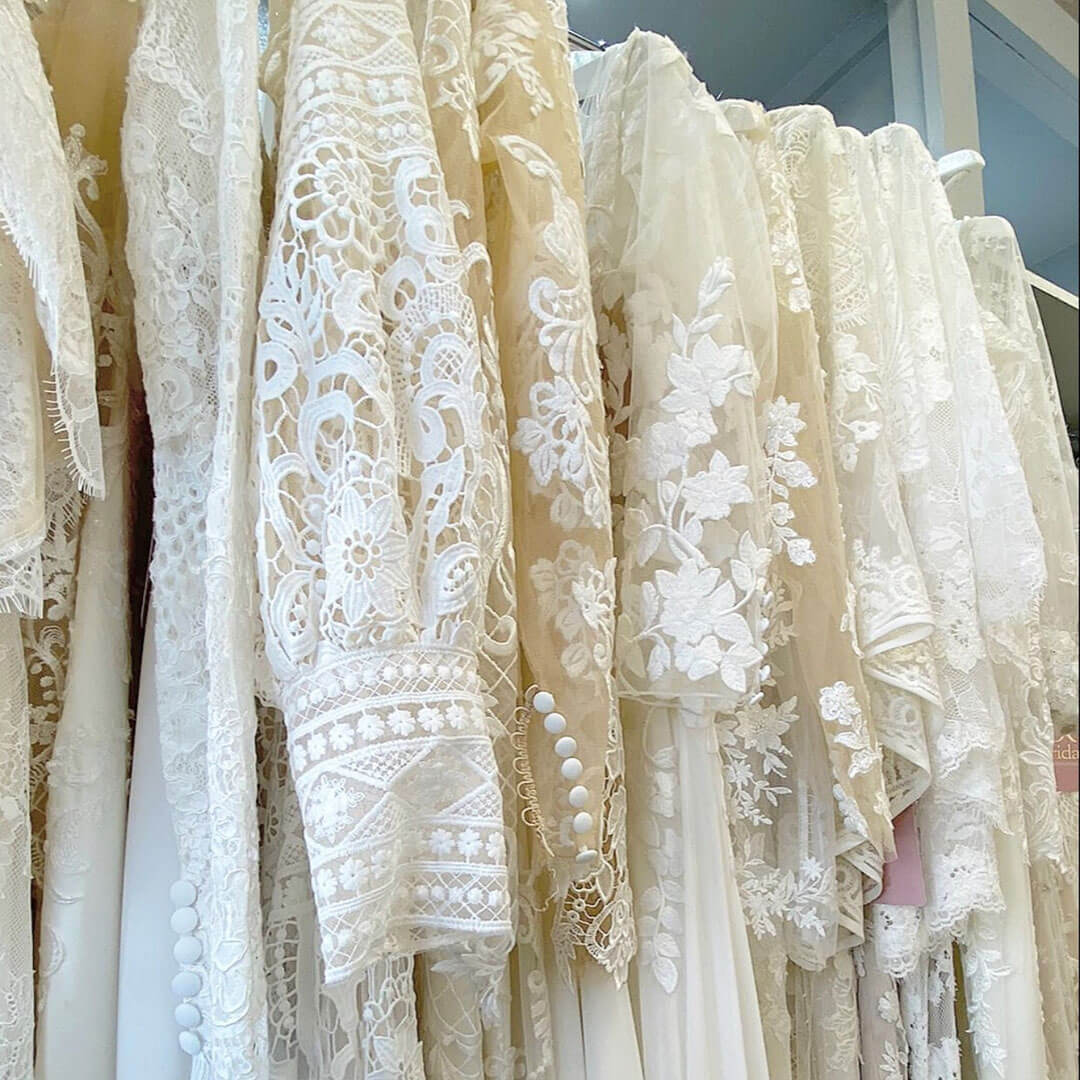 It also enables brides to buy earlier and so have a much wider choice of wedding dress, as there is only a 10% deposit needed rather than the usual 50% requested by many bridal shops in Birmingham and the Midlands.
We are very proud to be given this facility to help our TDR Brides and we are the only Bridal shop in the West Midlands who can offer this, demonstrating our highly regarded, Award winning,  position in the Industry.
Just book your appointment online, we would love to meet you!
Lots of Love
Team TDR xxx