TDR bridal is home to six hundred beautiful wedding gowns Every style, every budget and every bride is accounted for! We work with some of the worlds best wedding dress designers to give you a choice that will not be found anywhere else! Feast your eyes on some of our favourites for Spring/Summer 2023.
Sexy Silhouettes from Pen Liv
Edgy couture for the modern bride … The all NEW PEN·LIV collection is modern, sexy, and sweet, and these gorgeous wedding gowns will have you feeling like royalty!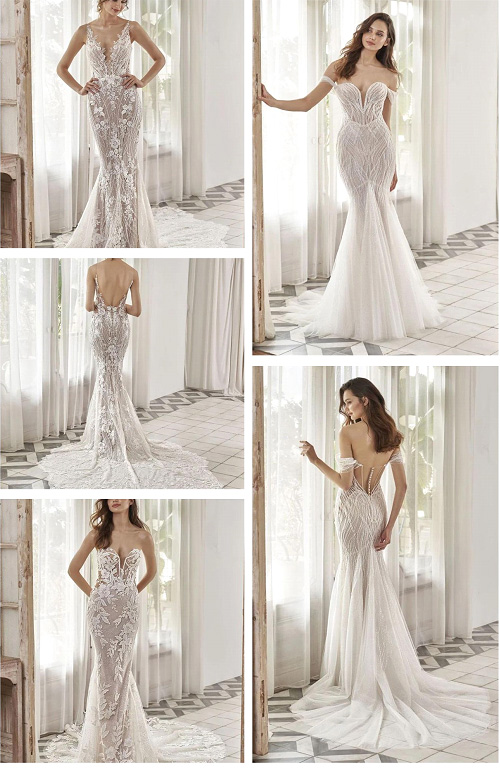 Romance in ruffles from Morilee
Ruffles are in! it adds texture and shape without adding too much weight to the dress. They are fun, playful and will make sure you have that show-stopping moment. The ruffles will allow movement in your dress as you walk down the aisle.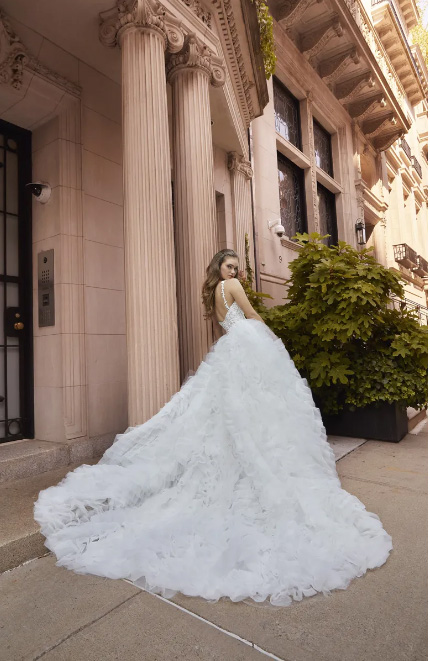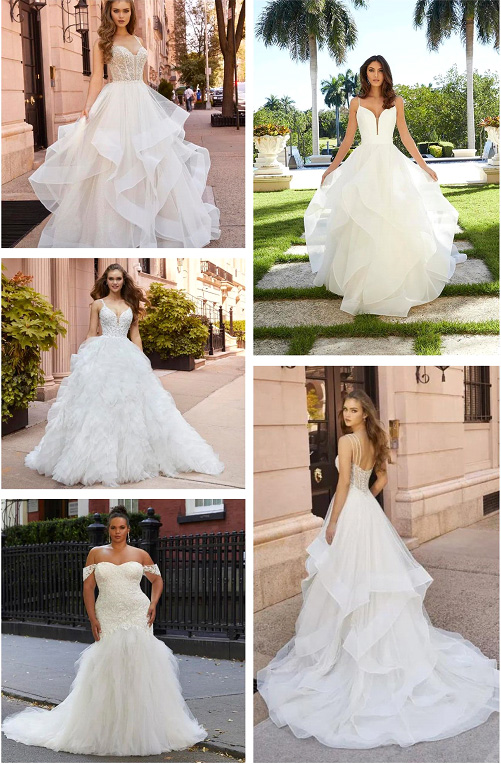 Morilee has a dress for every bride… With an emphasis on how a dress makes a woman feel as much as it makes her look, the Morilee collection had a soft, romantic allure. TDR Bridal stocks 100s of Morilee dresses – from figure flattering fishtails to beautiful ball gowns, we know you will adore the collection as much as we do.
Check out the latest styles here https://www.thedressingroomsbridal.co.uk/morilee/
Bows and Beads from Sarah Alouache
Sarah Alouache creates her own path within the design industry. Defying all rules and traditions.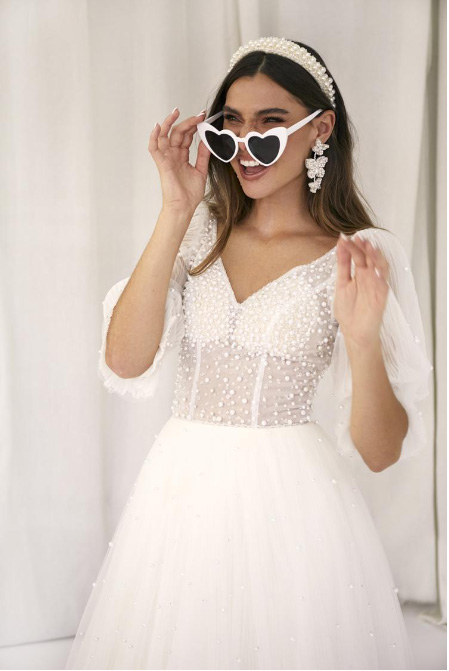 Soft tulle, complementing cuts, romantic sleeves, timeless details cleverly crafted into fashion forward details, creating a modern look.
Pearls and beads create texture and depth to many fabrics. Beadwork is a luxurious and sophisticated detail yet can be made playful and chic by just altering the placement over the gown. It can add a sparkle and eye-catching detail to any dress.
Bows are such a versatile detail and can be made a detachable feature, which is perfect to give you 2 looks. They can be on the back of the gown, front or shoulder. There are no limits. Bows can elevate your bridal look and add a feature which has high impact.
View the collection and book your appointment today
https://www.thedressingroomsbridal.co.uk/sarahalouache/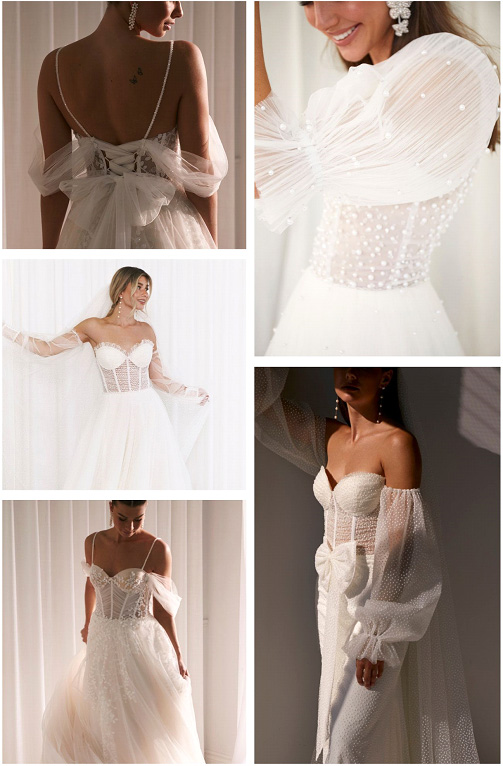 Statement Styling from Josephine Scott London
Designed in London, Josephine Scott is the epitome of luxury designs for sophisticated brides. Crafted to make you feel like royalty as you walk down the aisle, Josephine Scott takes you to a world of luxury and romance. With a passion for beautiful fabrics and luxurious details, that blend traditional old-world glamour with a modern interpretation into unashamedly feminine, timeless gowns.
The Josephine Scott bride is an independent woman with impeccable taste. She's smart and stylish, with bold, feminine appeal. She's romantic and sophisticated.