Let your floral wedding dress be a symbol of your blooming love story as you walk down the aisle.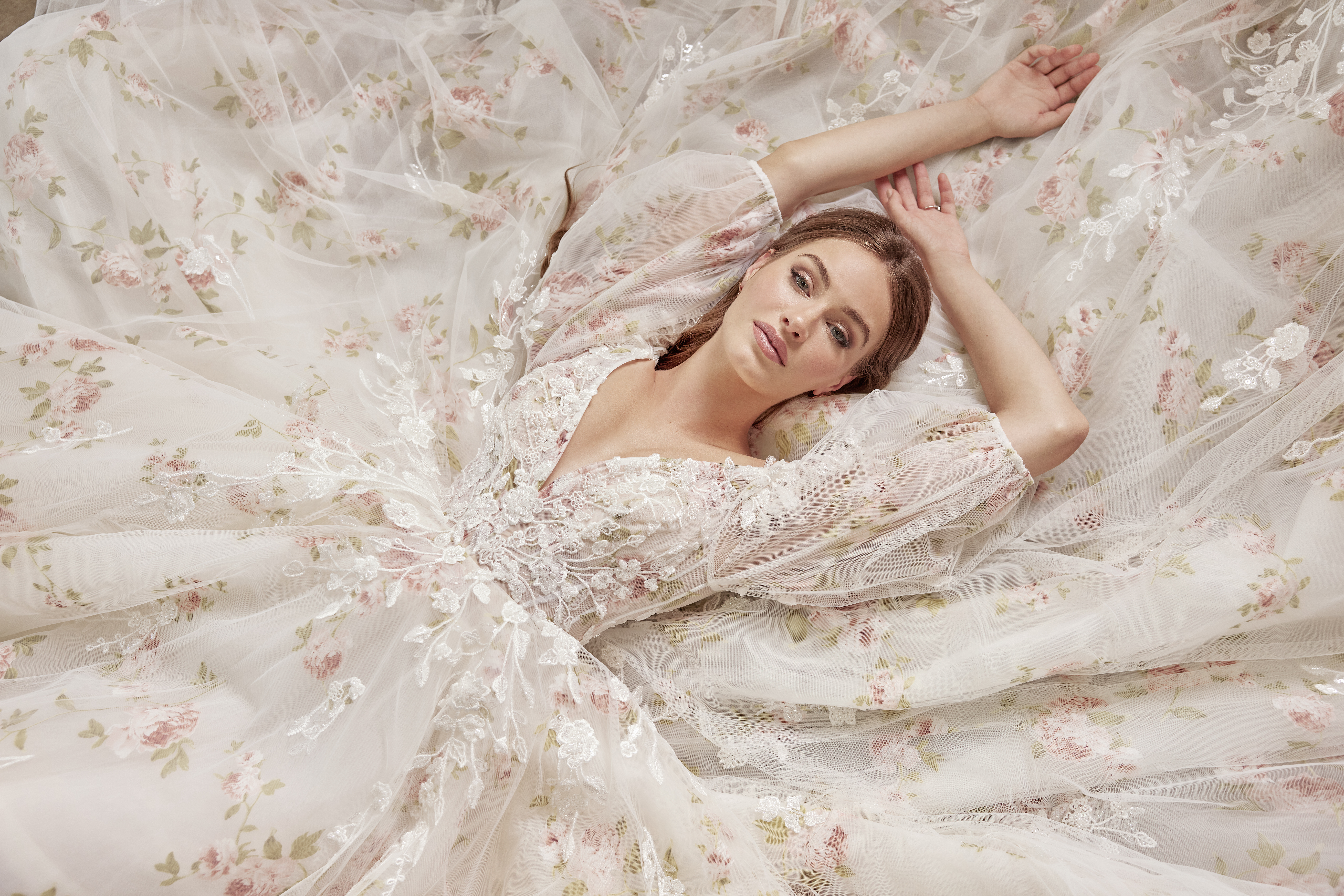 Floral wedding dresses have long been cherished by brides. From delicate lace to stunning three-dimensional fabric flowers, floral designs add to the overall romance of a wedding dress. If you're a bride-to-be who dreams of walking down the aisle surrounded by blossoms, you'll love these 5 floral wedding dress trends for 2024. Each trend offers a unique way to incorporate the beauty of flowers into your wedding attire.
Floral Appliqué
Floral appliqué is a timeless trend that adds a touch of elegance to any wedding gown. Fit for a fairy tale wedding, 'Skylar', by Ronald Joyce, is a stunning example of a floral wedding dress created with an appliqué design. Delicate lace flowers, leaves and vines are intricately stitched onto the dress, creating a textured pattern. Whether you prefer a subtle scattering of appliqué or a bolder, more intricate design, floral appliqué adds a wow-factor to any wedding dress silhouette.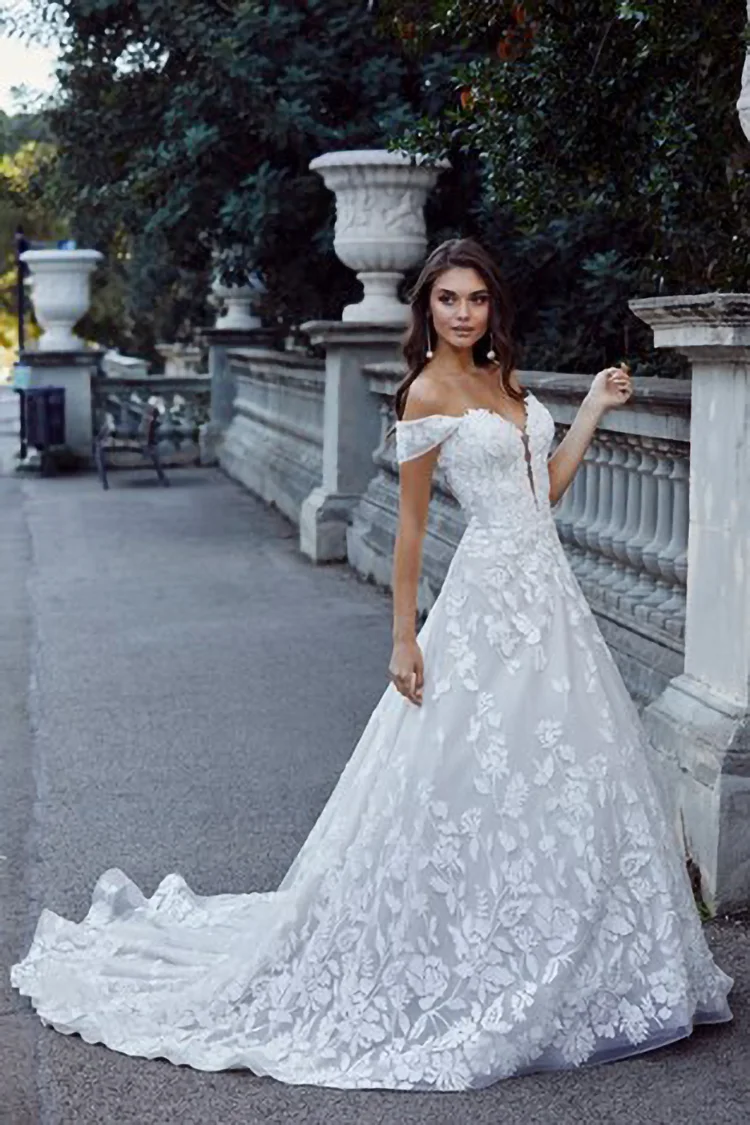 Lovely Lace
Lace and weddings go hand in hand, and when combined with floral motifs, the result is the epitome of romance. Delicate lace patterns featuring flowers, petals and foliage add a feminine and romantic touch to wedding dresses. Opt for an all-over lace gown, like 'Mina' by Casablanca, or choose a dress with lace details flowing tulle for an ethereal and whimsical look.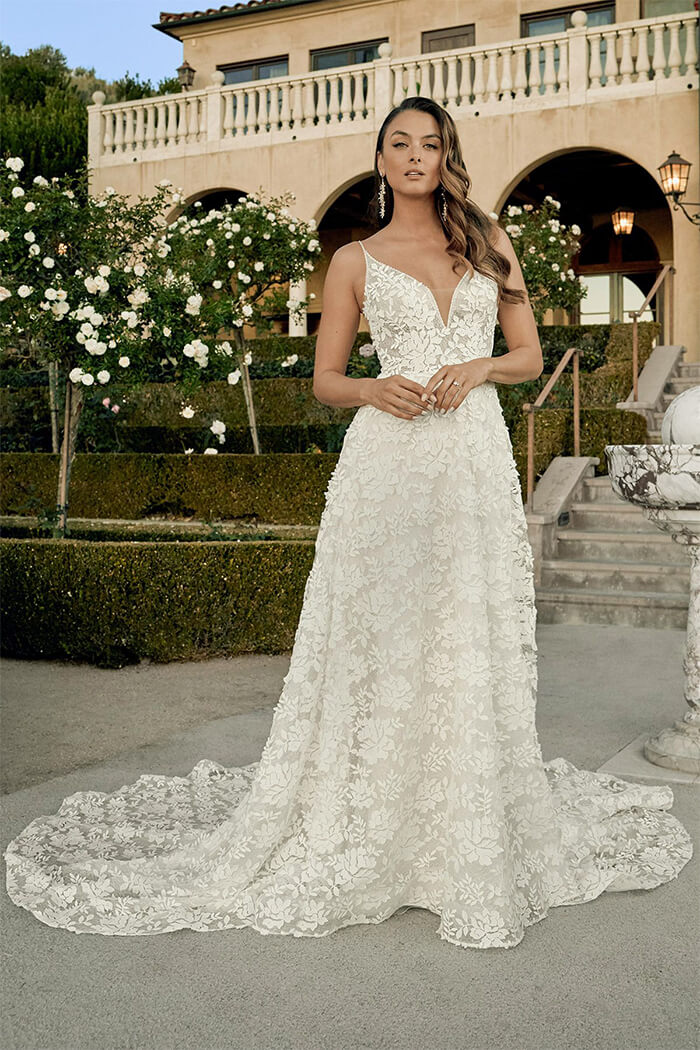 Delicate Embroidery
An emerging floral wedding dress trend for 2024 is colourful embroidered flowers. Embroidered floral designs create a stunning tapestry of colour and texture, perfect for a countryside wedding. From bright hues to pretty pastel designs, like 'MJ900' by Madison James, the intricate threadwork of embroidered designs brings blossoms to life. Whether you prefer delicate, subtle embroidery or bold and vibrant floral motifs, there is something for every bride in this floral wedding dress trend.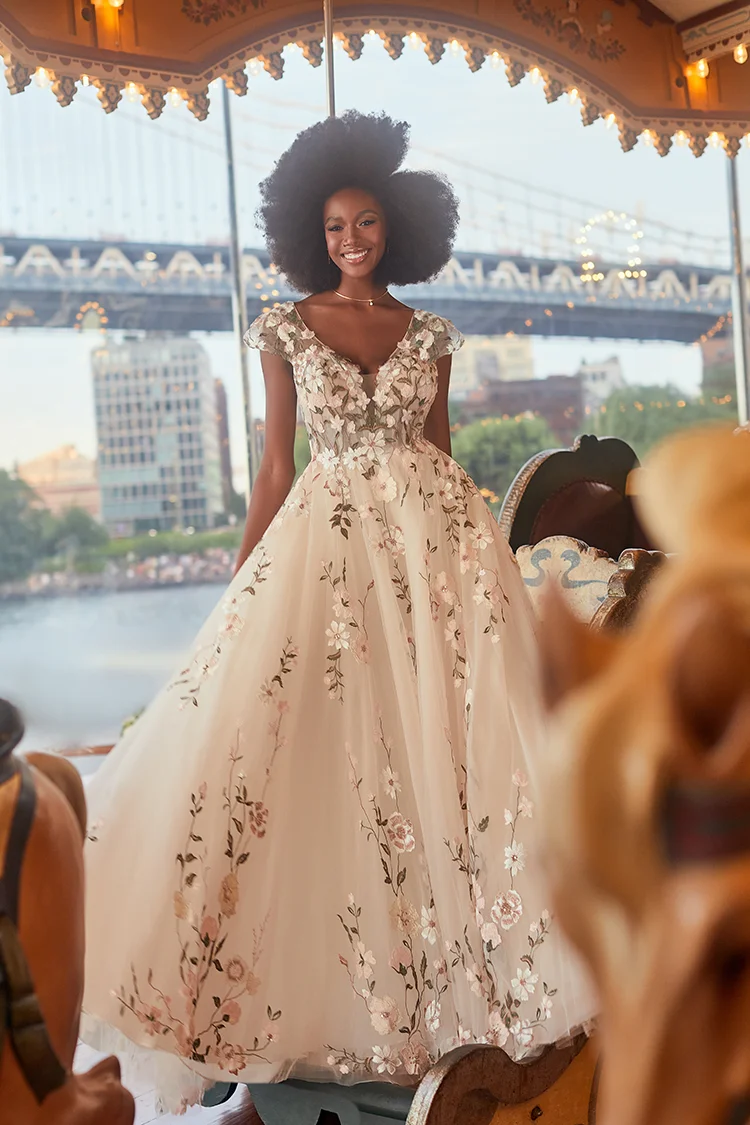 Printed Fabric
Incorporating printed fabric into your wedding dress design adds a modern twist to the classic floral theme. From watercolour-inspired blooms – like 'Nerida' by Sottero and Midgley – to bold and vibrant florals, printed or hand-painted fabrics give wedding gowns the wow-factor. This trend offers endless possibilities, allowing you to express your individuality and create a truly unique wedding ensemble.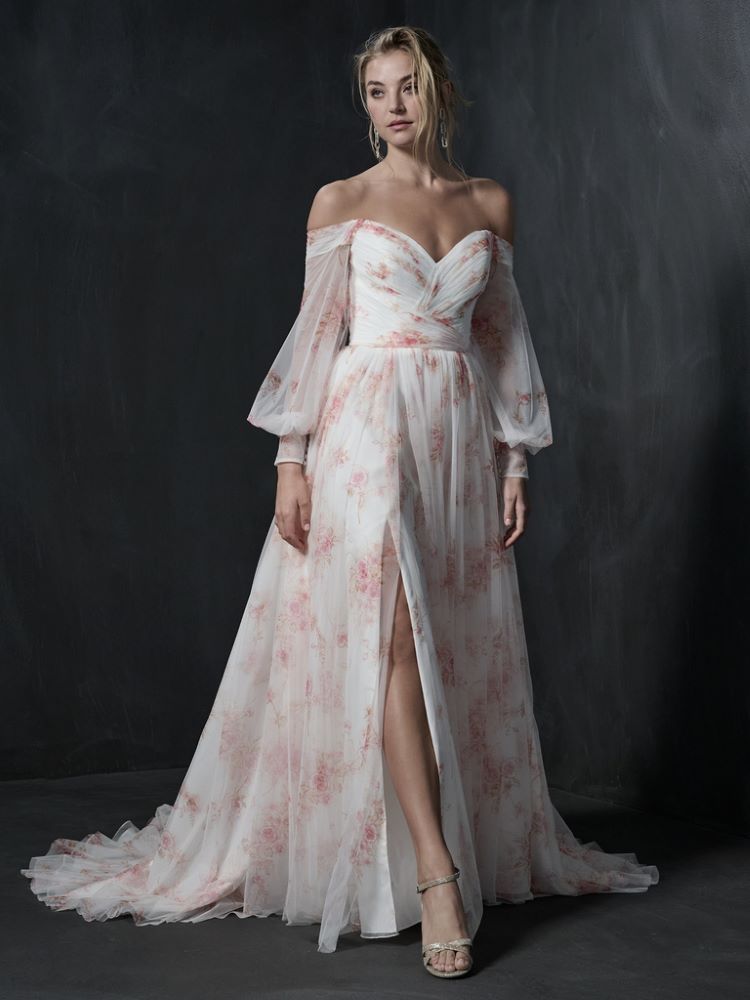 Three-Dimensional Fabric Flowers
For the ultimate floral statement, consider a wedding dress adorned with three-dimensional fabric flowers. These floral accents are crafted from fabric, adding texture and opulence to the bridal gown. Whether scattered across the bodice or cascading down the skirt – like on the 'Nora' dress by Ronal Joyce – these flowers add a touch of whimsy and create a sense of movement.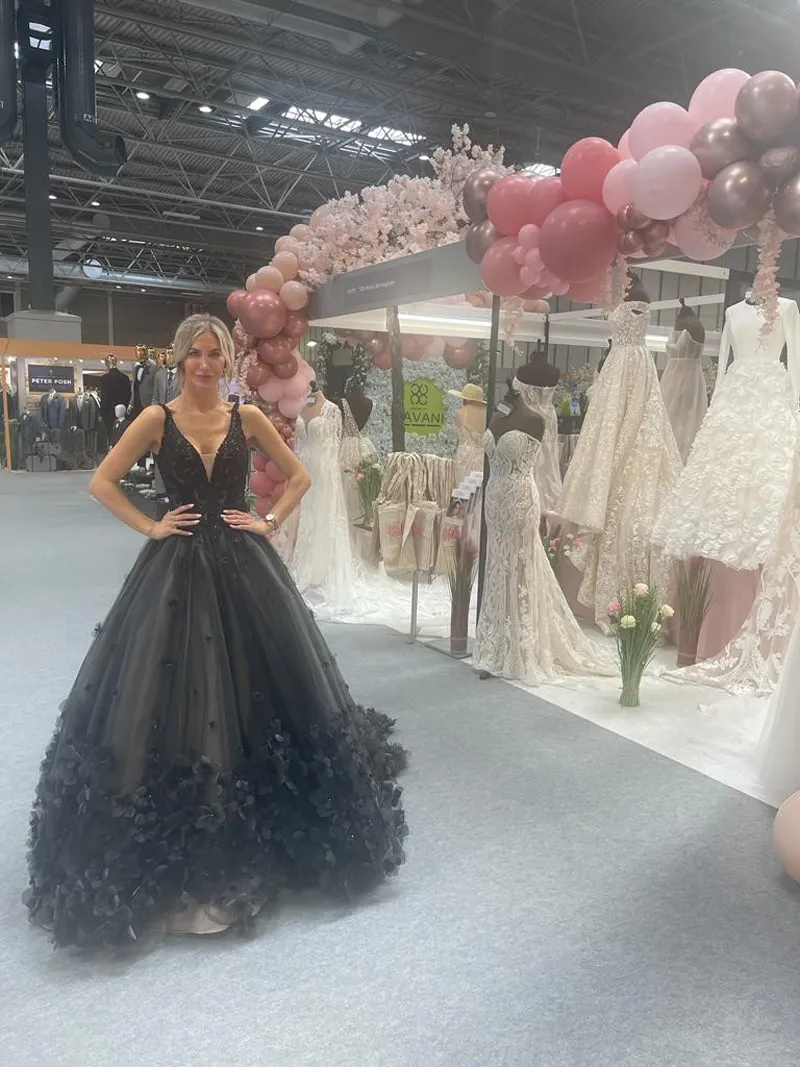 Floral wedding dresses offer a magical way to incorporate nature's beauty into your big day. Whether you're drawn to the delicate charm of floral appliqué or the timeless elegance of embroidery, there is a floral wedding dress trend to suit every bride's unique style.