All the wedding ideas from the NEC in Birmingham, where TDR Bridal wowed brides on the catwalk and stood out from the crowd with a fabulous stand!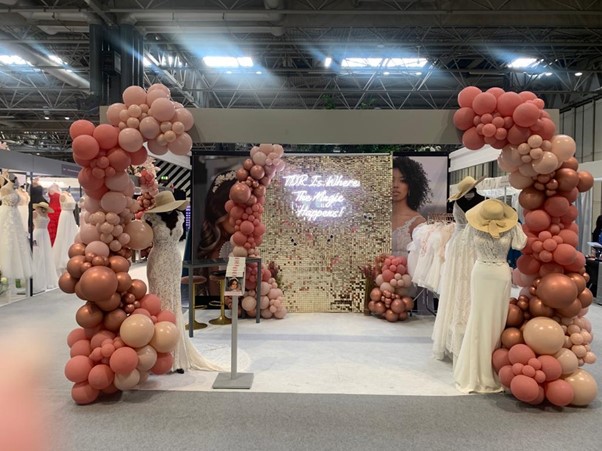 The National Wedding Show was back in town, at the NEC last weekend – the 22nd to 24th of September and once again we were thrilled to play a prominent role, with dresses on the catwalk, in the wedding lounge feature display and of course on our massive stand, which was super-sparkly and extra fun this time round.
We showcased some of the stunning new styles from some of our newest designers, giving brides a sneak peek at what's to come!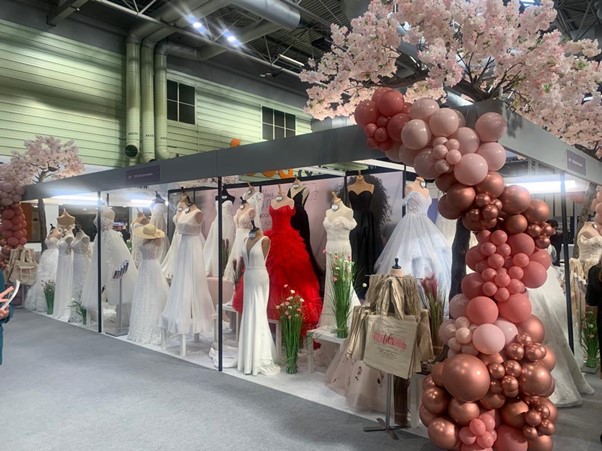 The stand was filled with stunning new styles!
One of our favourite things is to tour the show just before it opens its door for the first time, to wish our fellow exhibitors well for the event and to see what's out there! Wedding trends move so quickly, and many things can bring an extra dynamic to your big day. Plus guests have come to expect so much entertainment, especially considering the cost of being a wedding guest at weddings these days. So here are some of the brilliant things we saw, and loved!
The FlowerBomb Bar
Always alive with the chitter chatter of excited brides and their bridesmaids, and the chink of glasses as visitors celebrate the occasion.
Occasionwear
We don't do occasionwear at TDR, but that doesn't mean we don't take note of the trends, and we were thrilled to see that pastels are back! While wedding dresses are all about the floral, the outfits for mums have toned down and feature all the subtle sugary shades.
Banging Tunes
One of the great things about being at the NEC is hearing all the brilliant bands and musicians doing their thing in an attempt to persuade couples that they are the ones to book to ensure a packed-out dancefloor from the first dance til the last.
We loved @twentyoneevents @anughataorepiano and @yoursingingwaiters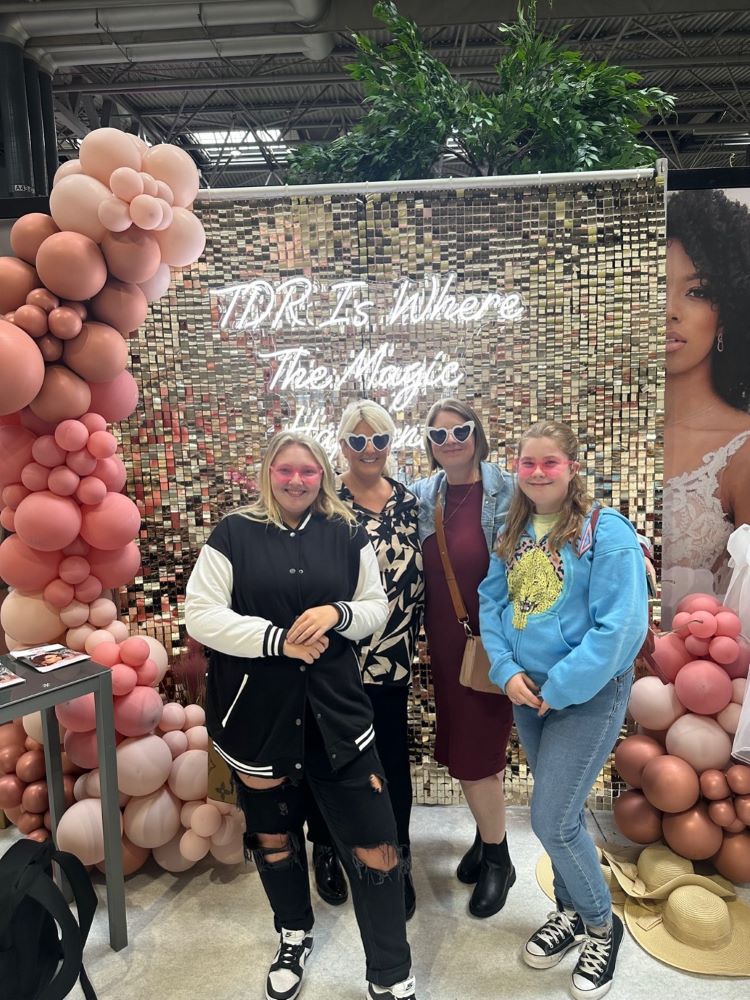 Event Styling
We were absolutely wowed by @archinabox's stand, which showed off their sustainable venue styling credentials. We have seen their work in many wedding venues near the boutique and so it was great to see them out and about. Also in love with this cool audio wedding guest book by our friends over at The Wedding House Droitwich.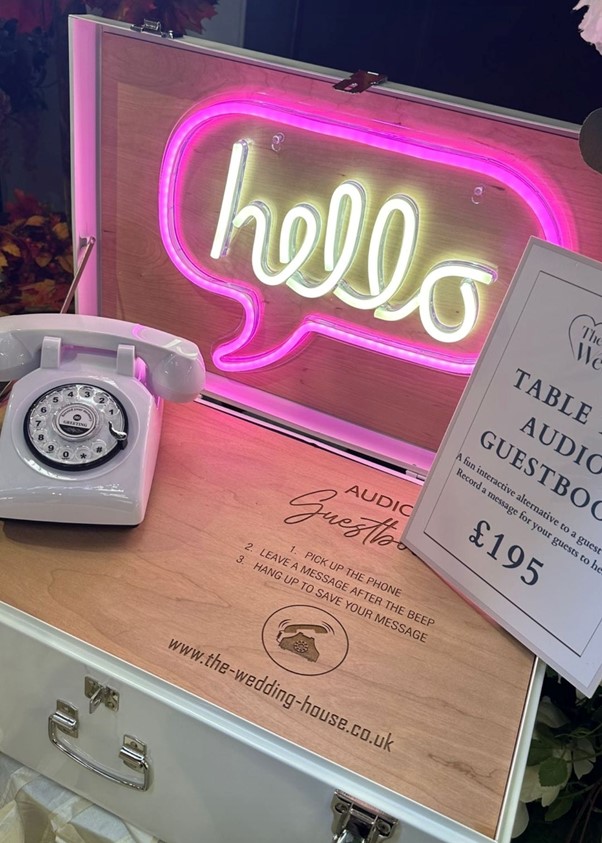 Fabulous Photobooths
A trend that's still going strong – why not have a photobooth to capture your guests at their most relaxed and having fun – the photographs from which you can treasure forever? At the show we saw @deluxebooths and the innovative @theperfectposeuk, which creates a crazy cool 360° image.
It's a Kind of Magic
Who doesn't love a close-up magician? Well, we certainly do, and we can't quite keep away from them when we are at the National Wedding Show. We loved @mysteryguestuk whose mind games had us going mad! He was so fun and would bring such a great vibe to your big day.
Cakery Makery
We loved seeing all the gorgeous cakes you can choose from – always innovative but still coming out with the classics that we love we loved @elitecakedesignlimited and @motherbakincakes and the beautiful designs by @thecakepaletteuk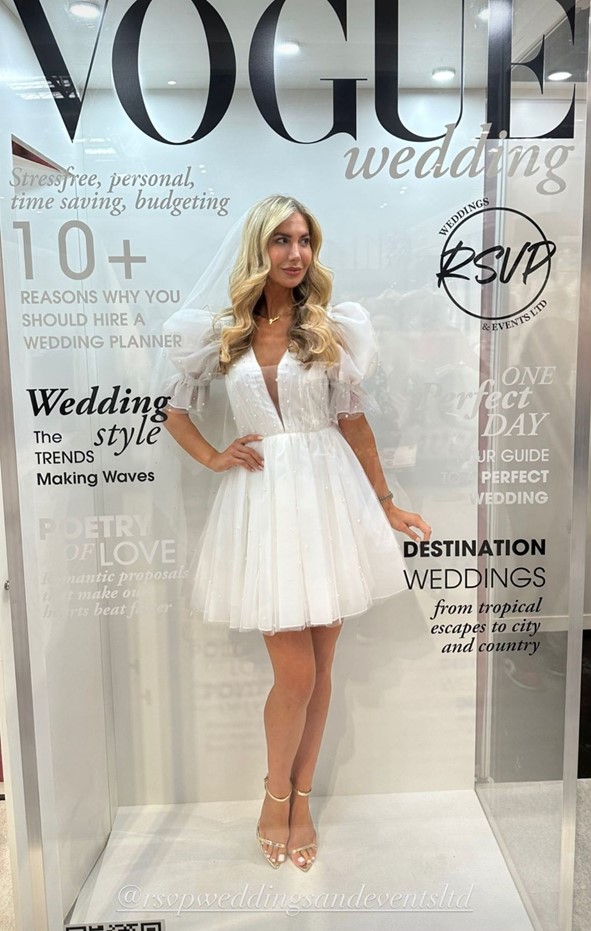 Striking a pose in this fabulous selfie wall from RSVP Weddings and Events Ltd
The Catwalk
Snazzy suits, gorgeous gowns, beautiful bridesmaids, and a whole lot of sparkle! We almost always work with the show to create drama with our dresses and this year was no exception as we showcased styles by Ronald Joyce, Morilee and our new range of exclusive mini-wedding dresses, available only at TDR Bridal!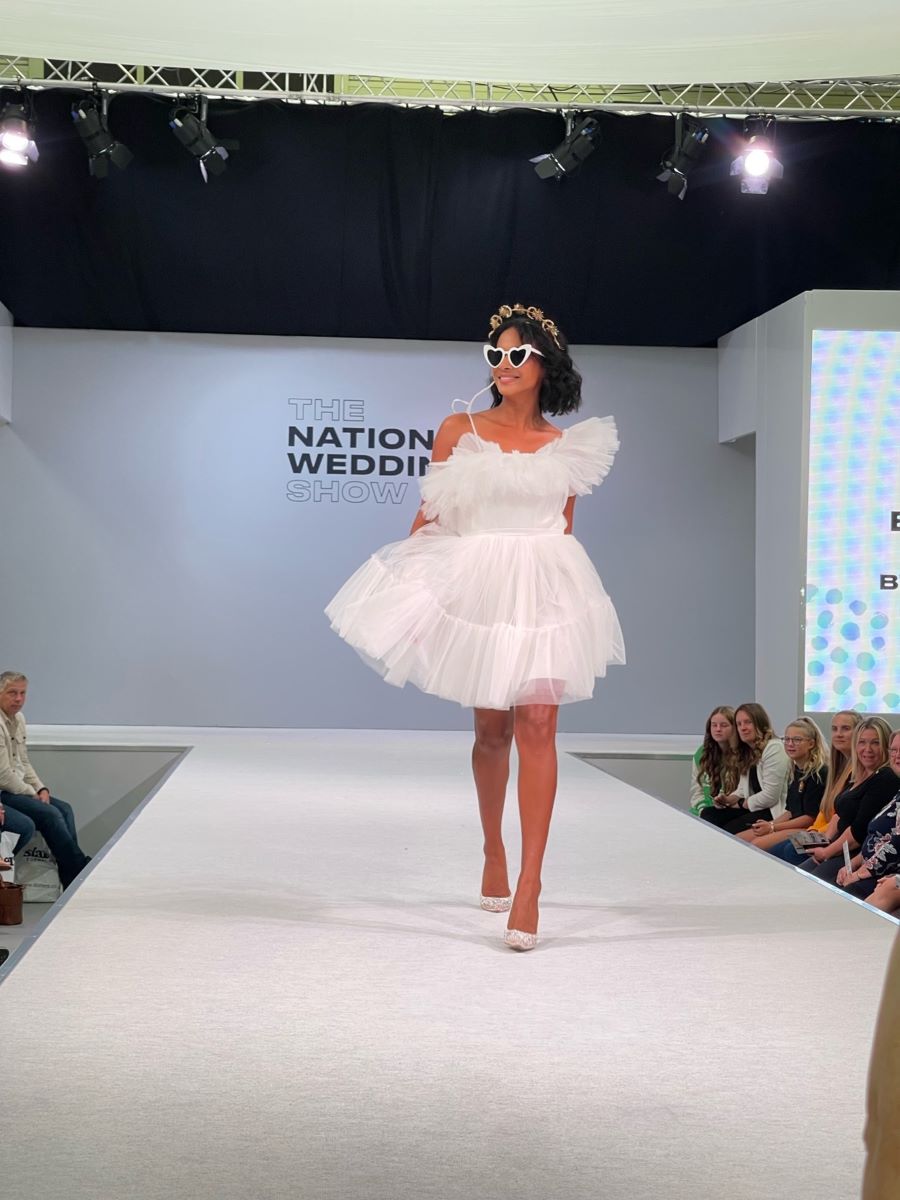 Now Trending
Flowers are everywhere! On the dresses, of course – 3D laser-cut embellishments, floral prints and fine embroidery were everywhere, but also on cakes, taking centre stage on the styling stands, giant flowers at the @FlowerBomb bar… There's no escape from Flower Power for 2024 weddings.
You can see more footage from our time at the show and see more of our super-spangly stand on our Instagram NWS highlights, and over at nationalweddingshow.co.uk. The National Wedding Show is still the biggest and best wedding show out there!
A special thanks to The Wedding House Droitwich and Luxury Balloon Décor Worcester for making our stand look outstanding!
See you next year!