The excitement mounts as the planning of your very special wedding day begins. It's your time to get the creative juices flowing, bringing your original ideas to the table and realizing what your dream wedding day will look like…. Along with choosing your dream wedding dress. One of your biggest decisions will be the type of ceremony you want and of course the all-important wedding reception, where you will celebrate your love with family and friends.
At TDR Bridal, we have your wedding dress totally covered with a service that will leave you smiling from ear to ear.  Let's help you find that dream wedding destination, we have collated a selection of some of our favourite wedding reception venues in Sutton Coldfield, or nearby.
The Wedding reception
Have you ever wondered why the party after a wedding is called a reception? The word "reception" of course means the action or process of receiving something. So, the tradition was born that the newly married couple receives their community, i.e. friends and family, for the first time as a newly married couple. Up until World War II, wedding celebrations primarily took place in the home of the bride. It's amazing to see how much they have evolved to the extravaganzas they are today.
Venues
We have worked with many venues over the years, it would be impossible to list them all, and we are deeply honored to have supplied wedding dresses to hundreds of brides at these venues. Here we go with a short list of some seriously stunning wedding reception venues.
A stone's throw from vibrant Birmingham in Sutton Coldfield you'll find Moxhull Hall, a luxury wedding venue that's made for romance. This Victorian manor house is a tranquil haven with a big heart. From its red brick chimneys and stunning stone windows, to the nine acres of landscaped gardens, twenty sumptuous bedrooms, exquisite dining options, and the stylish Glass Garden Room. Moxhull Hall blends historic charm with contemporary design. Dance the night away in the Starlit Marquee, then collapse in comfort in one of the beautiful on-site bedrooms.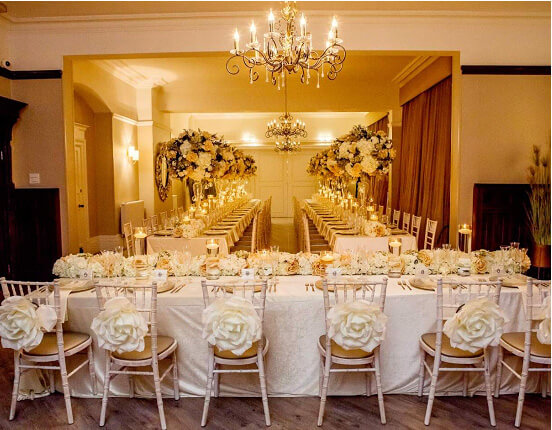 Built in 1640 Nailcote Hall is a glorious English stately home in the West Midlands and is one of the region's most romantic country house wedding reception venues in the area, being only 18 miles from Sutton Coldfield.  It combines all the character and romance of Stuart and Georgian England with a contemporary interior, elegant entertaining rooms and much more. There are fifteen spellbinding acres to explore within Nailcote Hall's estate, with lush formal lawns perfect for garden games, making your reception fun for all ages.
Fantastic for evening wedding dress wedding photographs.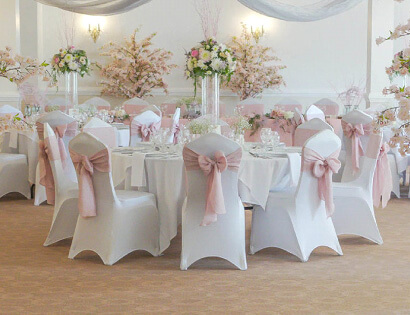 Moore Hall
This magnificent country house has a rich heritage dating back to the 16th century, and is the place where dreams come true. With original, authentic features, Moore Hall is steeped in history, and is an enchanting destination. It's a venue designed for the display of stunning wedding dresses. Raise a glass to your special day, soak up the natural beauty, or share a feast fit for royalty with your loved ones. Moore Hall takes celebrating to a new level.  Why not take your reception out into the tranquility of the garden and mingle with your guests by the feature pond.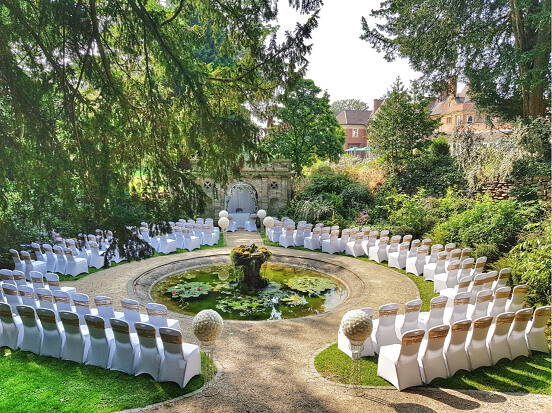 An exclusive venue in a beautiful setting, located in the glorious rolling Warwickshire countryside and landscaped grounds perfect for a great wedding reception. The barn style venue can accommodate up to 120 guests during the day with 220 in the evening, but is also ideal for smaller weddings. Coton House Farm are delighted to have a fabulous catering team.
Your wedding food coordinator will liaise with you to establish the style of food you are looking for, from fine dining to BBQ, canapes to bowl food, with a range of service options from very formal to casual.
They are committed to using locally sourced produce wherever possible.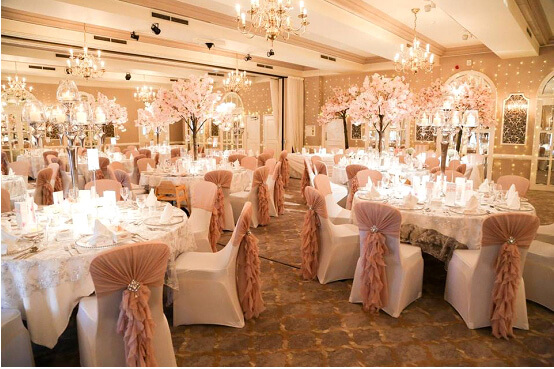 Shustoke Barn is an 18th century red-brick barn set around a private courtyard. With a 200 person capacity for evening guests, and a state-of-the-art Funktion One sound system, plus a late night license until 1 am.
A recent review by a very happy couple says everything about the venue and their wedding reception. "Every single one of our guests were blown away by the beauty of the barn. The food – well it has to be the most beautiful food we have ever eaten".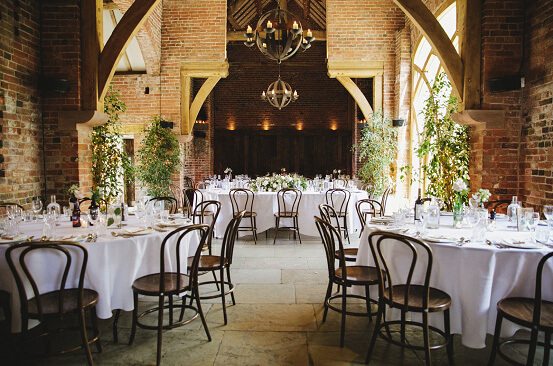 The Wrap
Some fantastic wedding venues that will all deliver a memorable wedding reception. 
At TDR we take customer service seriously and are always happy to offer advice. Please remember that our shop is wheelchair accessible and is a magical place where you can truly be yourself. With 400 beautiful styles, 6 stunning bridal suites and team of experienced and friendly stylists ready to support you and guide you through your bridal experience, we know TDR Bridal is where you will find the perfect gown for your big day!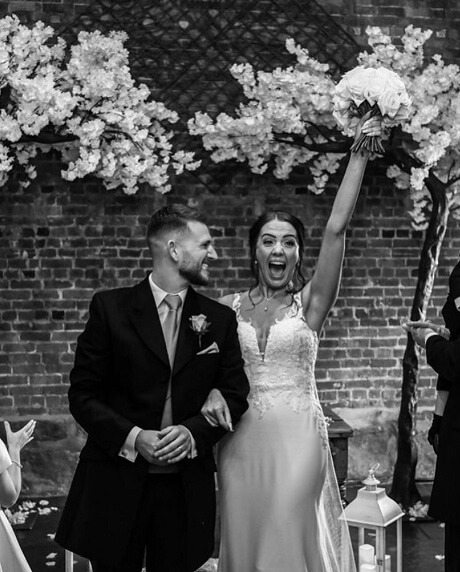 Making brides happy for 15 years! Featuring our beautiful bride Nikki, wearing Enzoani gown.