Once you have said those immortal vows and the excitement of your special day is part of the way through, thoughts then turn to your wedding reception.
Traditionally this is where the party begins and lots of friends join families to wish the happy couple the perfect start in life. Brides are still wearing their wonderful wedding dress, for those extra photographs, but the perfect wedding reception needs some thought and planning.
Let's take a look at some of the best wedding reception venues in Wolverhampton
Perfectly located in the centre of Wolverhampton sits the exclusive Vaal & Vaal venue. With a number of rooms for hire, it's a great venue for a chic wedding reception, and to party the night away. Your gorgeous wedding dress boutique creation deserves a venue like this.
The Club is their largest available private hire room and they can supply cocktails & canapes or buffet for up to 250 guests. For something more intimate the Daru Lounge is the perfect place to throw a wedding reception for up to 120 people and be served delicious canapes, whilst their experienced bartenders mix mouthwatering signature cocktails for your wedding party guests.
Careful with the wedding dress shop bridal gown with all those fantastic foods and cocktails though or the evening photos could show a stain or two.
Their own in house lighting and sound system is perfect for celebrating your special day.
What better way to celebrate your wedding day, than with a reception at the wonderful setting of The Mount Hotel. A beautiful Grade II listed building with grounds that provide the perfect backdrop and timeless photographic opportunities for you in your stunning wedding dress shop creation from TDR Bridal, it really is what you deserve.
The Hotel itself also has lots of lovely historical features and architecture that make it heavenly for your photographer.
There is a choice of rooms which are suitable for anything from a small intimate gathering to a large event for up to 200 people. The kitchen staff led by their head chef can present a wonderful variety of catering options to suit all tastes and budgets, and will work with you on planning the perfect menus and to cater for any guests special dietary needs.
The Hotel is located just 5 minutes from the city centre but set in the rural outskirts of Wolverhampton. In Tettenhall Wood on 4 acres of tastefully kept gardens with fantastic views.
A truly fantastic wedding reception venue, that will help make wonderful memories.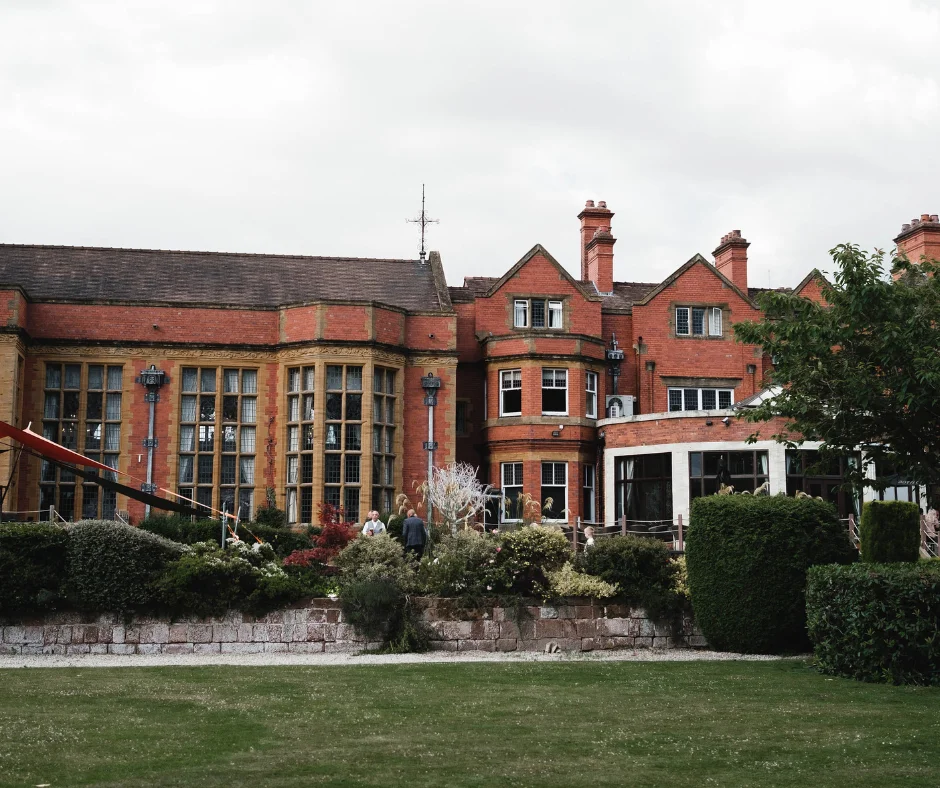 The Brooklands Suite is a purpose built recently refurbished venue that is great for your wedding reception. A big plus is their 150 capacity private car park and the great location in Wolverhampton.
Have your fairy tale wedding photos under their exquisite chandelier in your stunning wedding dress creation from TDR Bridal's wedding dress boutique or they can create a space inside the venue for your photos, themed to your wishes or in the feature garden.
And of course they create some of the most wonderfully tasty, eye pleasing foods that are like fairies dancing on your tongue, with a variety of options. Their professional wedding coordinator will help set up all the details, so you and your guests can just relax and enjoy the occasion.
With a Stylish interior and a wonderful Fun atmosphere, Gills Bar and Banqueting is a great option for your wedding reception, with fantastic foods and drinks as well as a cool vibe.
The staff there pride themselves that nothing is ever too much trouble for them, and they ensure that the levels of service and attention to detail means that everything goes to plan to make your day special.
If you have a particular colour scheme in mind or maybe a theme for the wedding reception then talk to Gills and they will do everything possible to make your dream come true.
When you walk into the banqueting suite looking stunning in your fabulous wedding dress, you will feel like a Princess, which is how your day should be.
And finally a quick mention for the Sitara Hall which is a great Wolverhampton option for all types of wedding reception.The Sitara Hall can hold up to 350 diners for a more formal setting or 500 standing.
They provide full catering services as well as a decor team that can turn the hall into the venue of your dreams, with a number of layout options so you can decide what is best for your wedding party.
Maybe when you are in the wedding dress shop creating your fabulous wedding dress, you should think about the reception venue and ease of moving around tables or entering and exiting with poise and grace.
After all, staying stunning all day is what brides do.
Just outside Wolverhampton sits Pendrell Hall, renowned as one of the country's most romantic country house wedding reception venues, where you can combine the character and romance of Victorian England with vibrant contemporary interiors.
It's not just the house that makes it a perfect venue, the stunning 6 acres of gardens for outdoor weddings and those magical wedding dress shots, give you memories to cherish forever.
Highly experienced staff help plan your day and bring their organisational skills to the event, so you just bask in the glory of your beautiful wedding day and the dress of your dreams from TDR wedding dress boutique.
Treasure every single moment of your extraordinary day at Pendrell Hall, from your first consultation, to your First Dance and the bon voyage as you set off to honeymoon.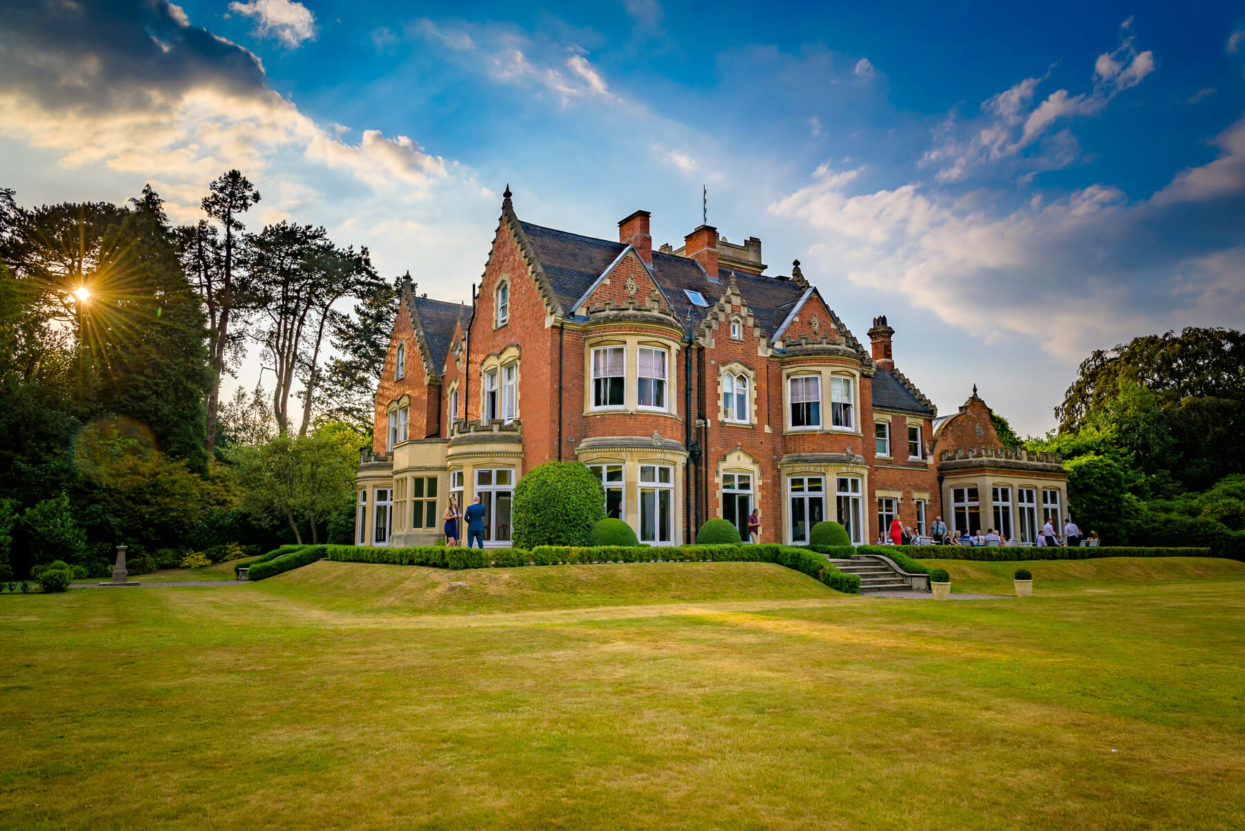 On the outskirts of Wolverhampton Halfpenny Green Airport (handy should you want to Helicopter in!) is one of Wolverhampton's favourite wedding reception venues, the stunning Blakelands Country House.
The house dates back  from 1722 and offers a wonderful and unique venue for your wedding reception amongst delightful and historic walled gardens, paddocks, orchards and lakes.
As a venue they offer incredible flexibility, with multiple dining rooms, bars, lounges and on site luxury accommodation so the beautiful brides can prepare themselves and their wedding dress shop creation from TDR Bridal in comfort.
Blakelands Maltings Barn is an exclusive venue for your party or special occasion which is available for groups of 30-180, and offers a varied array of catering services for groups of all sizes, and will incompass international tastes and cuisine. 
Relax in the knowledge that everything will be taken care of by the experienced onsite wedding event team.
Last Thoughts
With Wolverhampton's rich cultural mix there is a wide number of diverse wedding reception venues that cater for all types of weddings.
TDR wedding dress boutique are always proud of every bride who comes through our door and make them feel loved and special.
That's what a wedding day should be all about.