So here we are again, with lockdown ruining all those romantic plans for valentine's day… but do not fear! We have been doing our research and have found some amazing Valentine's Day Ideas for all you gorgeous couples. So, grab your partner *hint hint* and a glass of something sparkling and enjoy the ideas we have found!
Let's take a positive from this… at least you don't have to endure a restaurant full of couples with an overpriced valentine's day set menu… you can swap all this to celebrate in style in the comfort of your own home.
Valentine's Day Ideas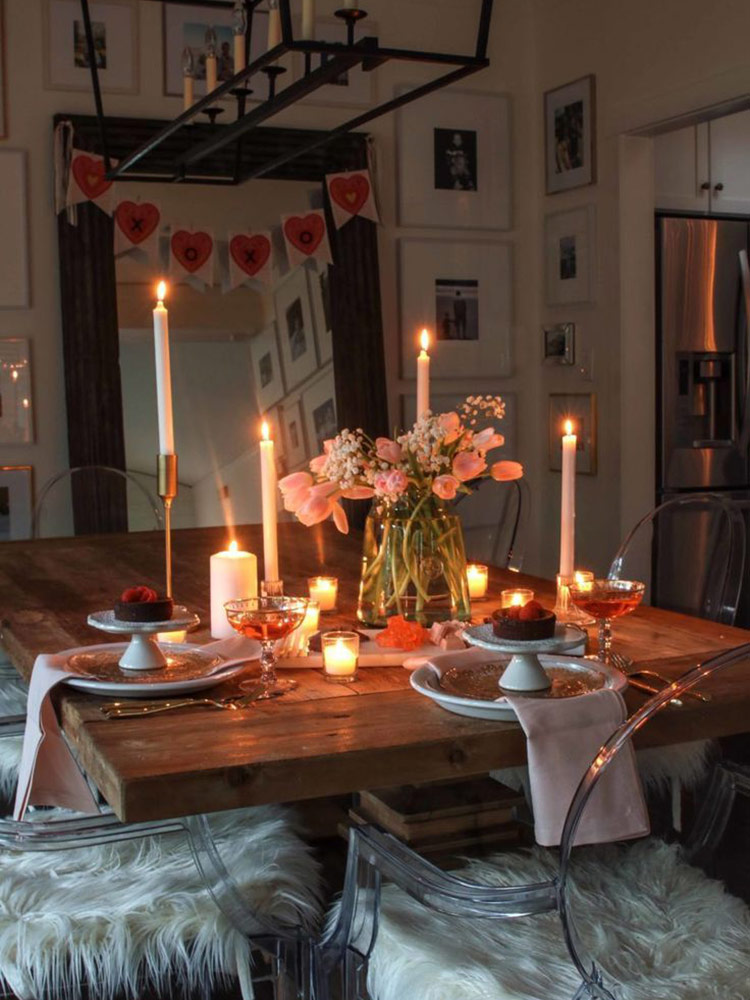 1. Candle Lit Dinner
So, you can't go out to your favourite restaurant but you also cant bear to spend another night sitting in front of the TV. So why not bring the restaurant to you? Set out your table with flowers and candles, your favourite bottle of wine and prepare your own 3 course meal and together, with your partner, cook up an absolute storm for you both to enjoy! Or.. for those who don't want to spend the evening cooking, lots of restaurant are delivering straight to your door, including:
Sabai Sabai
A family-run restaurant in the heart of Harborne who specialise in fresh, authentic Thai dishes. If you want a little spice and something a little different, this is definitely your restaurant and they're now delivering straight to your door and will deliver as far as Solihull.
Ox and Origin
The private catering and pop-up restaurant are now providing delivery in Birmingham. They provide bespoke cocktails, and modern European food, using high quality ingredients, so if you want a real restaurant meal and fancy cocktails delivered straight to your door, then these guys are the ones.
Buddha Belly
Thai street food delivered right to your door, what's not to love?! Their menus go from spicy curries to crispy chicken and noodles, all meals are cooked and simply just need reheating and prices start from just £10, YUM!
Baked in Brick
A Digbeth restaurant in the heart of Birmingham known for their iconic Sunday roasts to their yummy mac n cheese. Take a look at their Instagram to see just how gorgeous their meals look, it will have your mouth watering! @bakedinbrick
2. Valentine's Day Yummy Treats
Couture Cake Company Brownie & Biscuit Box
For those of you that don't know our lovely Victoria, she is a TDR Bride who bakes the most incredible wedding cakes, but most recently (as I'm sure many of you have already seen) has started baking 'letterbox brownies' to be delivered as a treat from me to me, or a treat to a loved one, right through your letterbox. They are AMAZING (trust us – we've tried!).
Victoria has now introduced a valentine's day brownie and biscuit box, the perfect valentines gift! The box contains two heart shaped brownies, two yummy iced shortbread biscuits and two geometric chocolate covered brownies. Each item is individually wrapped and surrounded by mini marshmallows and white chocolate covered pretzels. Victoria will also pop a little gift note in to if you are sending to a loved one!
What a fabulous valentine's day gift for any foodie/chocolate lover.
Farm House Cakes Valentines Options
Our lovely friends from Farmhouse Cakes have created some Valentine's options for couples that look just yummy! You can choose from either: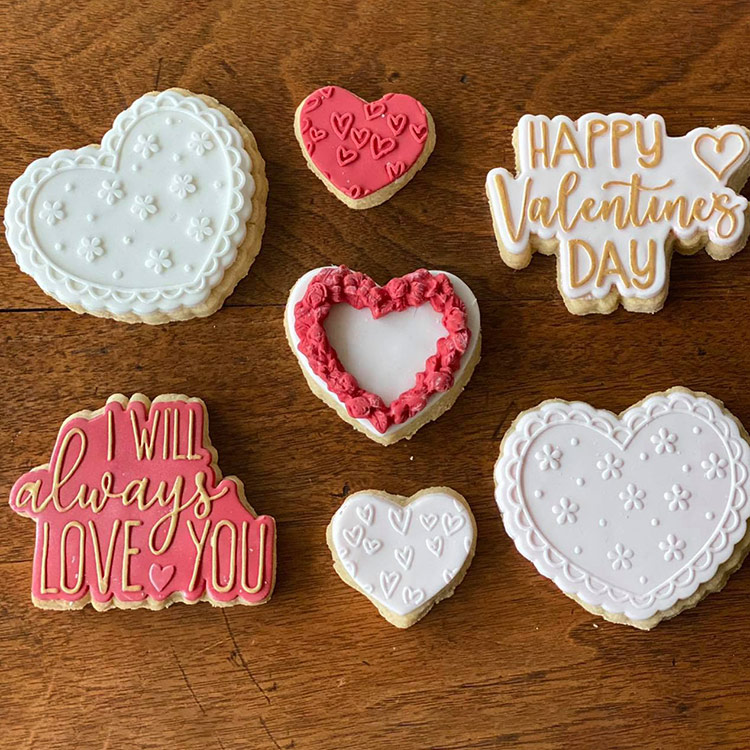 Box 1 – A luxury shortbread box £18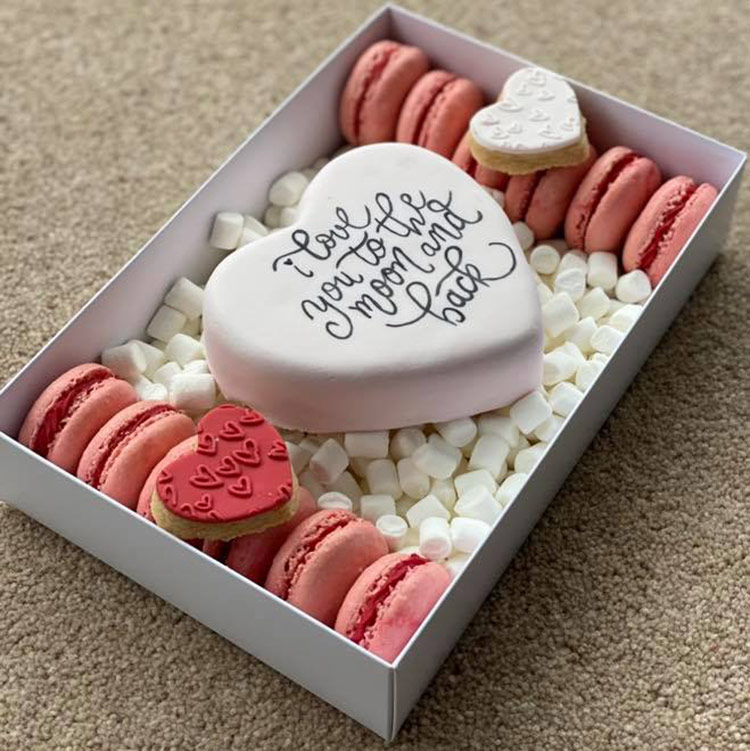 Box 2 – A fun shortbread heart with a hundred and thousand love style surprise inside (we can add a secret note inside if you wish) and 12 raspberry macaroons £26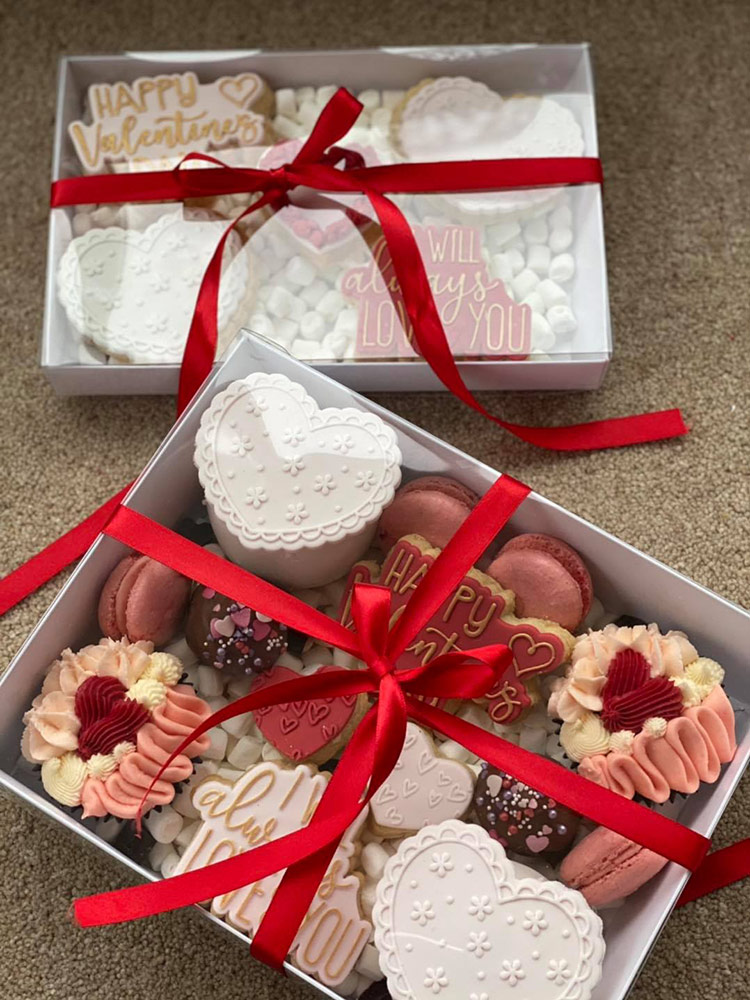 Box 3 – For lovers of cupcakes box, your choice of 2 cupcake flavours, menu will be sent upon enquiring £35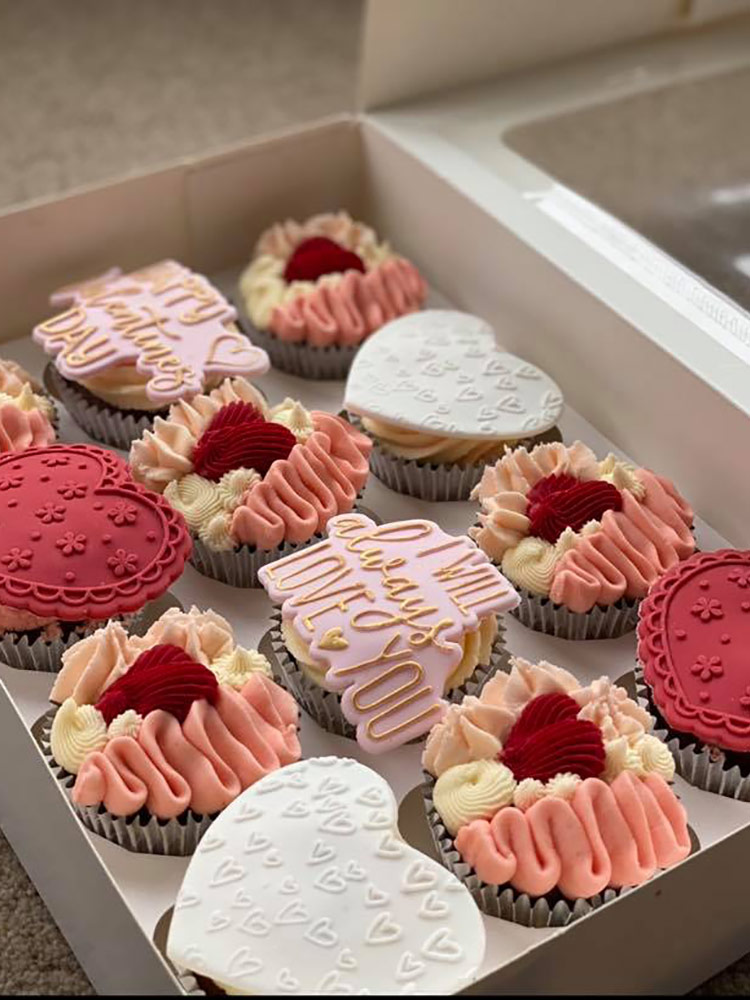 Box 4- The Ultimate Indulge Box!!!
2 cake spheres, 2 buttercream cupcakes, 2 cake pops, 4 macaroons, 5 shortbreads. All on a bed of marshmallows and love themed sweeties £40. Cake menu will be sent upon enquiring.
All their boxes will be wrapped with ribbon, a single rose, and an option for a valentine's balloon to be tied on too. Each box also comes with a little tag that you can write on.
Charlotte has said: "If you wish to send it to someone in secret we can adapt words on any of the items and also colour combinations."
What a lovely YUMMY treat!!!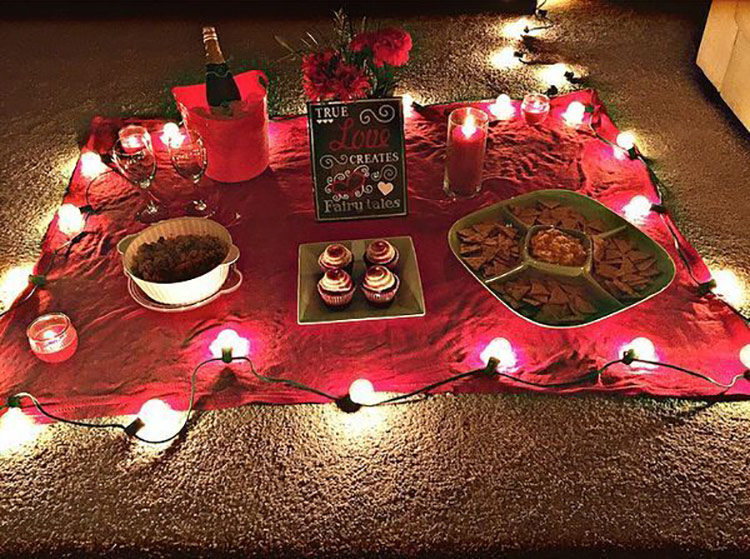 3. Recreate your favourite memories
Why not make things a little more fun by recreating your favourite memories together?! Or… make a video of them!
What more could your partner wish for, an evening spent reminiscing on all your lovely memories, in the comfort of your own home. Then spend the rest of the evening by creating a themed evening based upon your favourite place in the world, have a cocktail night to remind you of your favourite holiday cocktail, or you dress up and play your favourite song on the speakers… the options are endless!
However, you may be spending your Valentine's day, there are certainly so many ways to make it a special one. There is so much to celebrate, so much to be thankful for. So, cherish every single memory and spend the evening making even more!
See you soon lovely ladies
The TDR Team xxx