We reveal the key elements that make a wedding dress stand out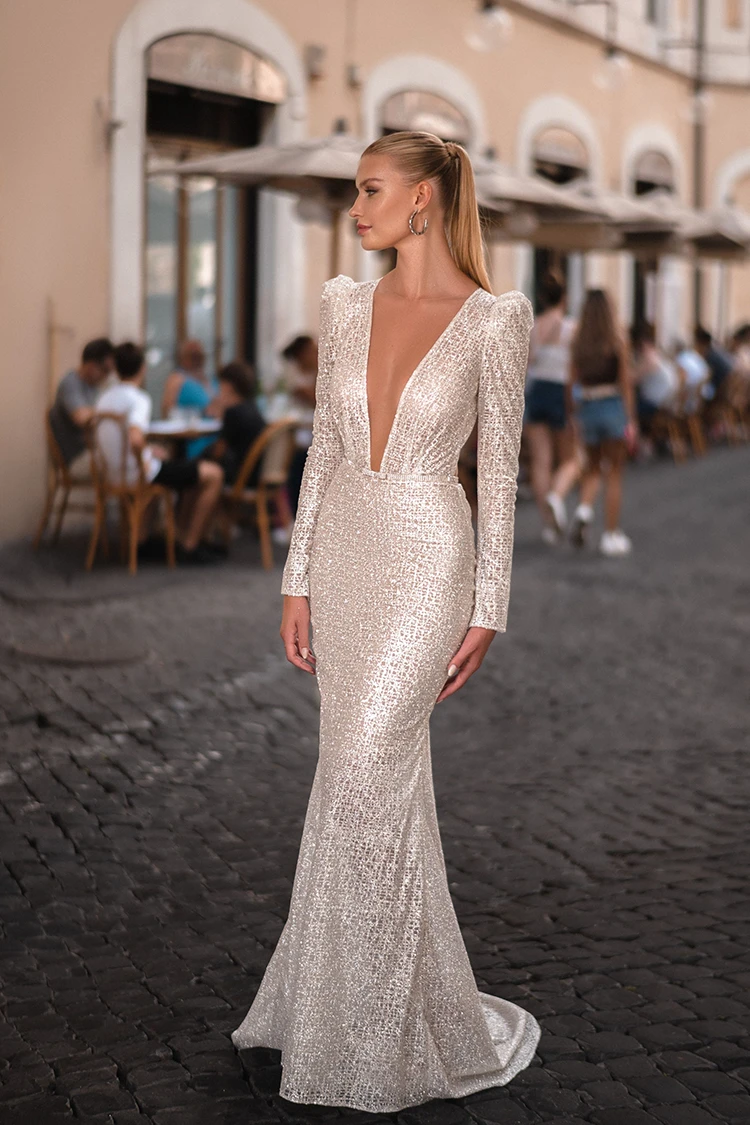 A wedding dress is more than just a garment; it's the gown you'll be wearing as you start the new adventure of becoming a wife. It symbolises love and happiness. Every bride-to-be dreams of finding the perfect, unique wedding dress that not only captures her personality and style but also makes her feel like a princess on her special day. But what exactly makes a wedding dress stand out? Here, we explore what makes for a unique wedding dress and how you can find the dress of your dreams…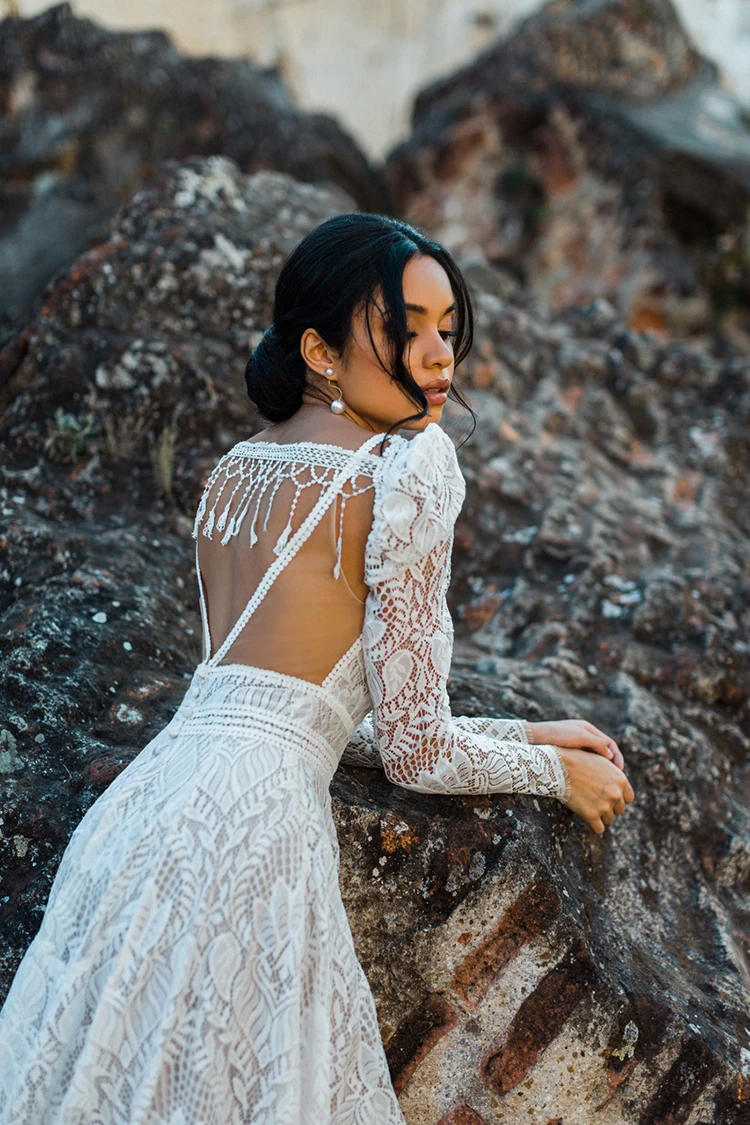 Silhouette and Fit
A well-tailored wedding dress that fits like a glove is a key element in creating a show-stopping aisle style. At The Dressing Room Bridal, we offer a variety of silhouettes, from beautiful ball gowns to figure-hugging mermaid styles, to suit different body types and preferences. By understanding the bride's unique shape and suggesting appropriate styles, we ensure that each bride finds a dress that flatters her figure and enhances her natural beauty. Alterations are key when it comes to the perfect fit and choosing a unique wedding dress. Brides are always so delighted when their dress comes back from the seamstress and it fits absolutely perfectly.
Unique wedding dress fabrics
The fabric of a wedding dress plays a huge role in its overall impact. Luxurious materials such as silk, lace, tulle, and organza can create distinct effects, elevating the dress from ordinary to extraordinary. An intricate lace wedding dress, like 'Donatella' by Élysée, gives a timeless and elegant look. While a gown created with layers of airy tulle, like '66233' by Lillian West, is the perfect choice for a whimsical, bohemian bride.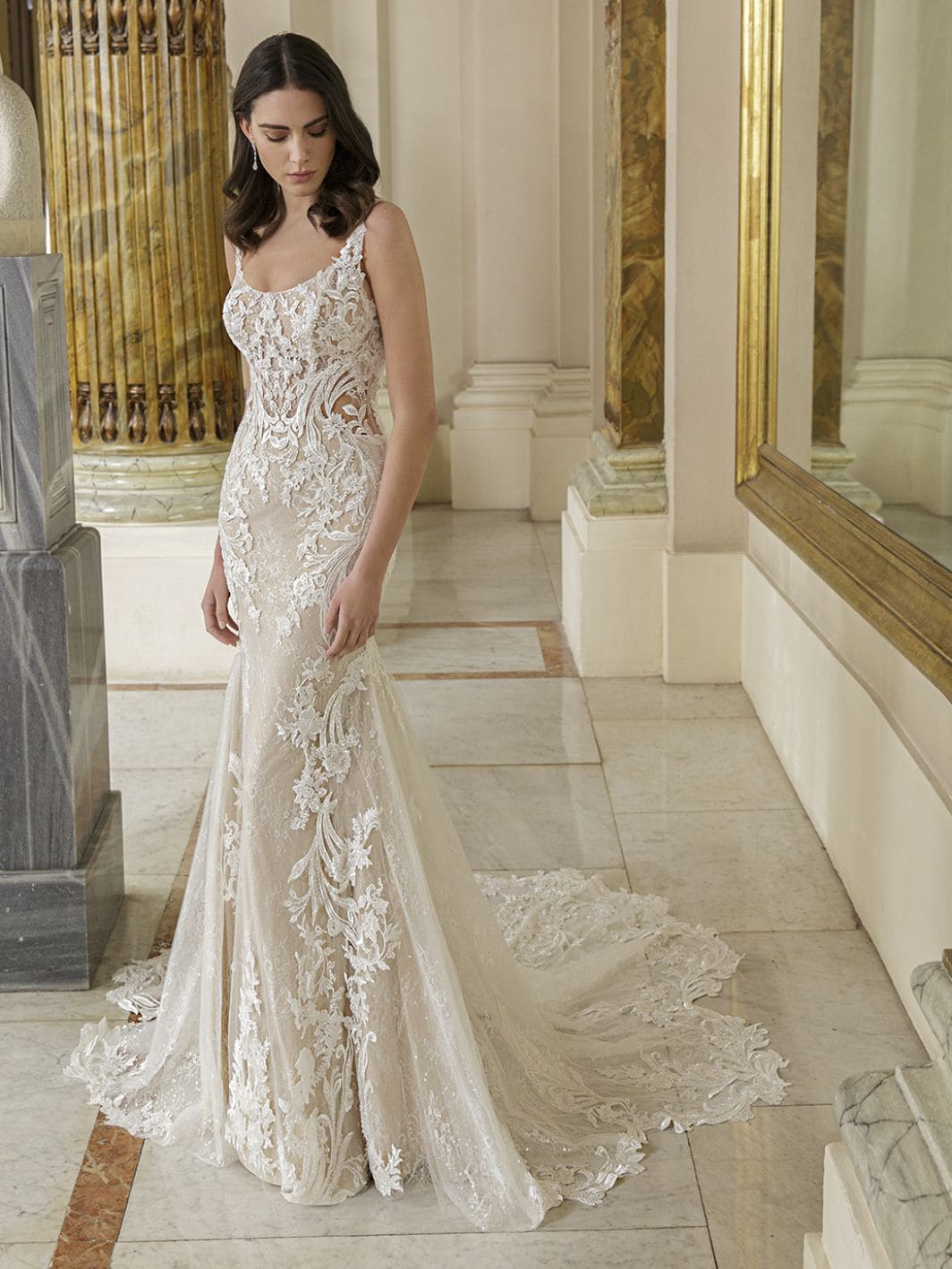 Details and Embellishments
The intricate details and embellishments on a wedding dress can completely transform it. From delicate beading and embroidery to exquisite appliqués and Swarovski crystals, embellishments add a touch of magic to the gown and are often what makes it stand out from the rest.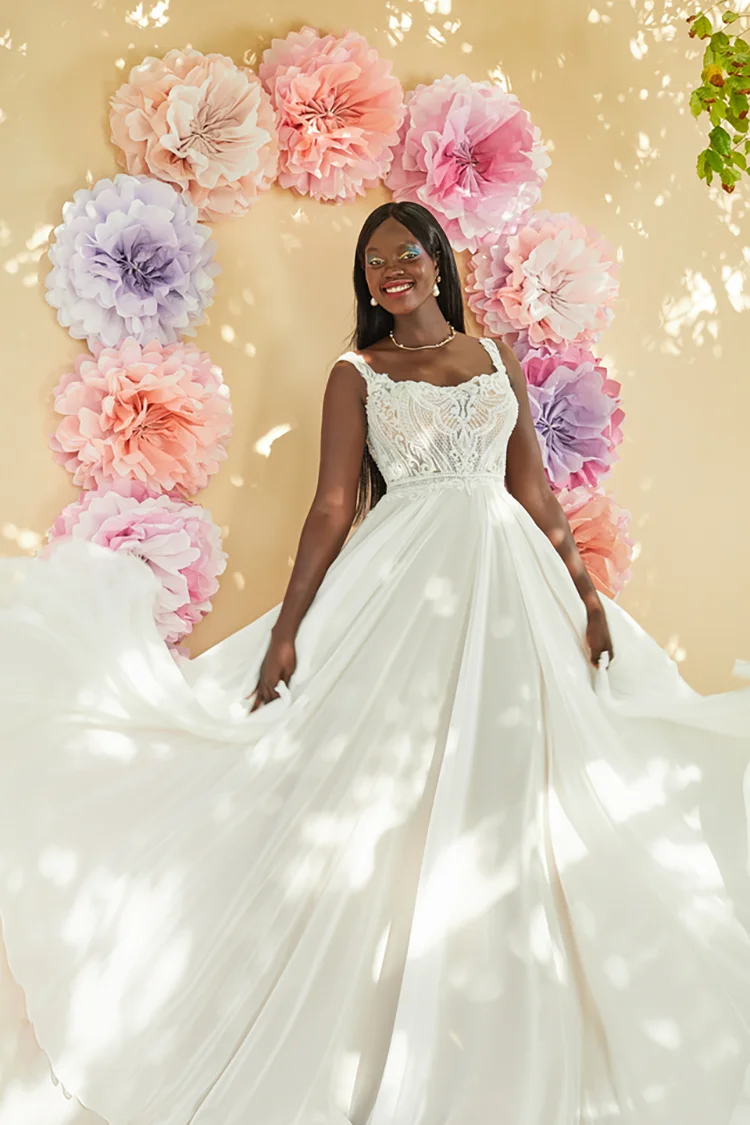 Personal Style
A wedding dress becomes truly extraordinary when it reflects the bride's personal style. We think the most important thing in the search for a wedding dress is that when you put it on you feel like the very best version of you. Your special day is all about you, your partner and the life you share, so we understand the importance of individuality. The Dressing Rooms Bridal stocks a diverse range of unique wedding dresses to suit various tastes. Whether you are dreaming of a classic bridal gown or a chic modern dress, the boutique's selection has something to offer everyone. By choosing a dress that resonates with your personality and style, you will feel confident as you make your way down the aisle.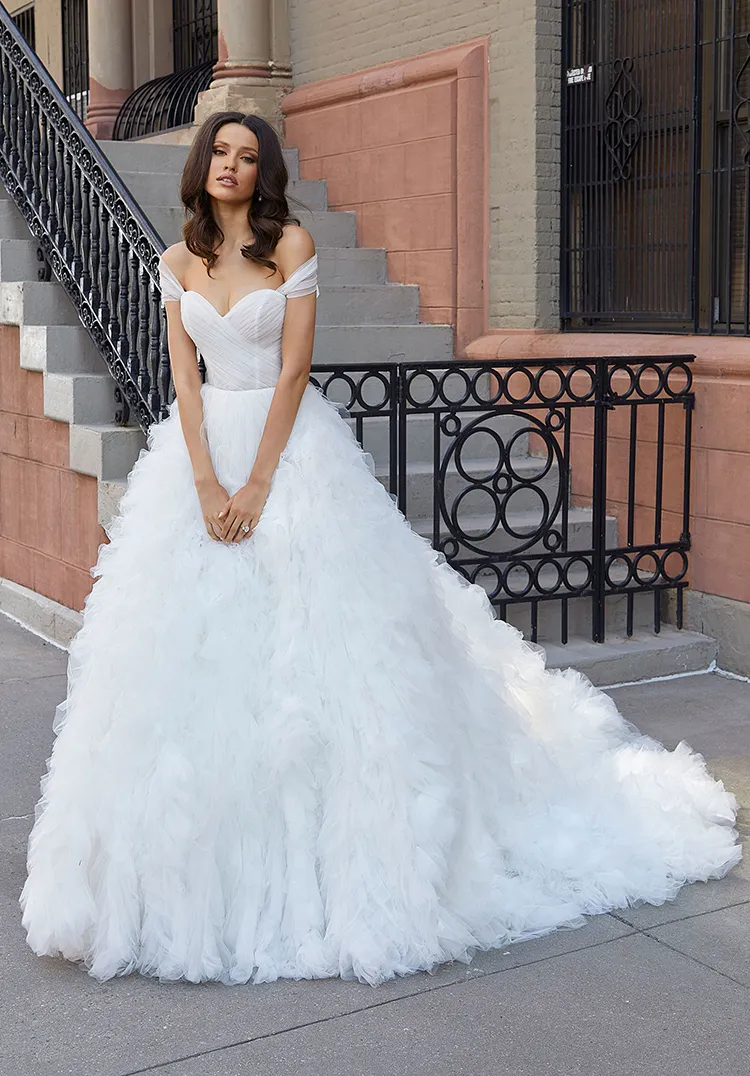 Searching for a wedding dress is an emotional and exciting journey, and finding a gown that stands out is a dream come true for every bride. The Dressing Rooms Bridal, with our stunning collection of designer wedding dresses, pays attention to the crucial elements that make a dress extraordinary and we can't wait to help you find your own unique wedding dress.